Great IT leaders have a number of qualities in common, but one stands out in particular: their curiosity and insatiable appetite for learning. And while all great leaders are learners, there is a special class of leaders who are teachers.
Longtime General Electric CEO Jack Welch was the epitome of leader as teacher. He didn't just stop by the company's famed Crotonville leadership institute to make an appearance or introduce a workshop. He was a regular teacher there, investing many hours personally in developing the next generation of leaders. But his lessons weren't confined to the classroom. Great leaders know that any given moment can present an opportunity to pass on management wisdom, skills, best practices, and life lessons. Teaching isn't an afterthought for these leaders; it's a critical responsibility — to grow their direct reports and prepare them to take on tomorrow's leadership roles.
With the cycle of disruption accelerating, the pressure's on CIOs to successfully guide their organizations through these changing times, and they can't do it alone. They need a future-ready workforce that can rise to the occasion in the face of some pretty complex challenges.
Unfortunately, the largest group of mid-level leaders today are "accidental." They've never received a single day of formal leadership development.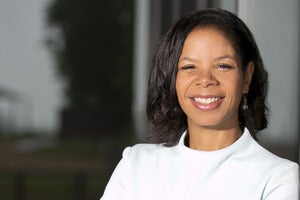 The CIOs who are leading and teaching are making sure their teams aren't getting stuck with accidental learning that will only deliver accidental results. As Brunswick Corp. vice president and CIO Danielle Brown explains, "Leadership is all about creating and developing other leaders. The more people you make successful, the more successful you will be."
Here, Brown and other leader-as-teacher CIOs approach this role. While there's no one-size-fits-all answer, there is one constant: Each of these leaders is intentional about building a pipeline of visionary leaders to follow in their footsteps.
What it means to be a "leader as teacher"
These executives all view teaching as a natural extension of their leadership role. In addition to offering guidance, direction, vision, and motivation, being a "leader as teacher" is about providing learning opportunities and the tools to grow the individual's capabilities, says U.S. Silica Company CIO Ken Piddington.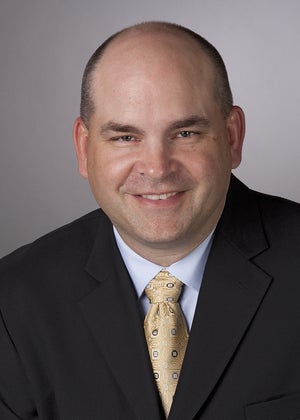 Being a teacher is also about being a role model for lifelong learning, says Teena Piccione, global CIO and executive vice president at RTI International. "Teams need to see their leader as a constant learner willing to step in and teach them how to think differently, seek understanding of others, and serve others well," she says, noting that many essential leadership skills and traits "are taught not in the classroom but in board rooms and conference rooms."
"Another way to think about 'leader as teacher,' is to think of ourselves as consultative partners who demonstrate our ability to contribute by the way we show up within our organization," says Sue Kozik, SVP and CIO at Blue Cross and Blue Shield of Louisiana. These leaders see teaching as an important way to drive business value. "It's about being intentional and focused every day on growing and developing others," Brown says. "This is very much in accord with advancing the business agenda, as you can develop others through the work that advances the priorities of the company."
What this looks like in everyday practice
While teaching is often associated with the classroom, leaders who teach are always on the lookout for those opportunities that come up in the course of everyday business. "I believe it is important to use every interaction as a moment to influence and educate," Kozik says.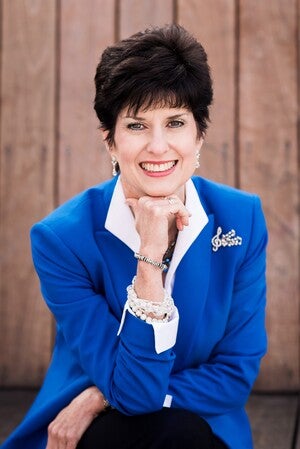 Piccione agrees, adding, "I always believe that I am being watched for my reaction in all that I do and say." In fact, being conscious of presenting, speaking, writing, and responding in ways that serve as an example to others are all acts of teaching, says Dollar Bank CIO Bill Fortwangler. He also believes that there's nothing more powerful than sharing his own real-life experiences — including what he did well and what he could have done differently — to help people prepare for similar situations.
It can be humbling to reveal where you went wrong, but that kind of authenticity creates trust, and, as Brown explains, "People then become receptive to the coaching, feedback, and development, which is at times half of the battle with teaching. People want to know that you are in their corner, that you are rooting for them, and that you will put in the time and effort to help them be successful."
Many of the leaders shared examples of teaching by letting people work through problems on their own. It's not always easy to resist the urge to jump in with the answers, but as Fortwangler says, your team "will either rise to the surface or sink. In both situations they will be ingrained with new knowledge."
Where can you find these teachable moments? Just about anywhere, Piddington says, as long as you have the right mindset and are looking for them. "Communication, strategic decision making, and change leadership are a few great examples of everyday teaching opportunities," he says. "Hardly does a day go by where I don't have a conversation related to these topics with different people on my team."
Applying a structured approach
Brown shared a specific example of employing a more formal teaching approach from her early days at Brunswick Corporation where she used a company portfolio change to accelerate their IT strategy and provide a valuable learning experience for the IT organization.
"It was a heavy lift," she says. "but I knew the IT organization would learn through the experience of transforming and building a new IT environment on a modern cloud platform. So, we painted the vision, described the roadmap, and, most importantly, clearly explained what was in it for them: an opportunity to learn a modern platform through hands-on experience and gain highly marketable skills as a result." The effort paid off, both as a development opportunity and as a way to drive the company's business agenda.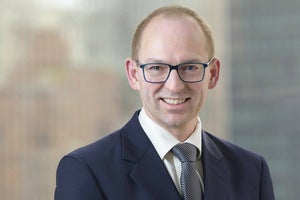 Some leaders incorporate more traditional educational methods as well. At Memorial Sloan Kettering Cancer Center, for example, chief digital officer and head of technology Claus Jensen organizes his team's learning journey into "semesters," each focused on a theme, such as technical leadership or innovation. "Each semester is kicked off by a one-day session that I organize and teach myself," he explains. "With a team of 1500+ it tends to require five or more instances of the kickoff session, which is a good chunk of calendar time for me, but well worth it."
Why make teaching a priority
While these CIOs all agree that you have to be intentional about teaching, it has also become part of how they operate. "If you truly are a 'leader as a teacher,' you don't have to work at it," Piddington says, "because it just comes naturally as the opportunities present themselves."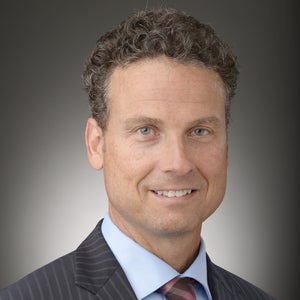 And teaching generates exponential returns, says Jensen, who calls it "a major amplifier." Fortwangler agrees, adding "Selfishly it will make my role easier if I can delegate more and feel confident that the delegation will be handled properly. The organization will also build depth, and people will be able to fill in more roles and gaps."
That's important for the team and the business. Kozik points out that future-ready leaders are essential for elevating IT's value. "One of the most important ways I can support my team is to 'teach' them to truly appreciate the business problem we are trying to solve for," she says. "I try to explain those opportunities in a way that allows them to turn on their creative juices to come up with options and use cases that will enable our business."
Ultimately, these leaders are driven by a single underlying motivation: They want to help talented people grow. "One of the things that really gives me joy is witnessing someone grow into their potential, knowing that I may have played even a small part in their success," says Brown. She credits those leaders who taught her throughout her career journey for sparking her own dedication to teaching. "If it hadn't been for them, I wouldn't be in the position that I am today. When you start with this as your foundation, then you see it as a personal responsibility, duty, and privilege."
Leaders as Teachers, Learners, and Chief Storytellers
With businesses navigating increasingly ambitious digital transformation agendas, Jensen reminds us that "transformation is a learning journey, and as the leader of the journey, it is your obligation to become the 'chief storyteller' and to lead the way not just in action but in learning and understanding."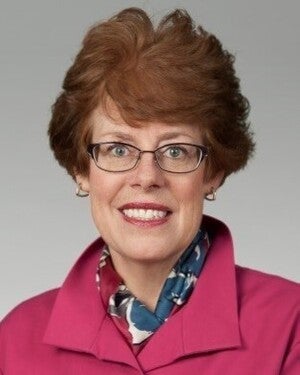 The best teachers, like the best leaders, know that they don't have all the answers, and that's especially true in today's world. As Kozik says, "The early days of IT when your leader knew more about the technology or the application are long gone." To be a successful teacher, you have to be a perpetual student, always curious and willing to learn and grow yourself.
As these great leaders show us, how you prioritize your energy and attention matters more than ever right now. Don't lose sight of the critical responsibility you have to pass on your management wisdom and grow a future-ready team.
Interested in hearing more about how these CIOs lead through teaching? Here's a selection of additional anecdotes and advice they shared on the topic.