"What do I need to do to become board-ready?"
That was the first question Ann Joyce asked herself as she started thinking about her post-CIO life last year. Inducted into the CIO Hall of Fame in 2019, Joyce was CIO at retail brands such as Aeropostale, Ralph Lauren and, most recently, Chico's, where her executive role expanded to Chief Operating Officer before she left last spring.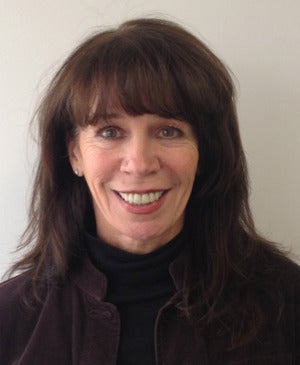 "I knew I wanted to educate myself," she says of the board readiness research that eventually led her to Harvard Business School's Corporate Director Certification program. Along with the high attendee ratings of this $12,500, five-day immersion on the Harvard campus in Cambridge, MA, Joyce was impressed by the advance prep work required of all the women enrolled in the course.
But it was the ongoing support and networking opportunities afterward that she most appreciated.
"The education is incredibly valuable, but the best part is having those deep conversations about real issues, and the relationships we build," says the former CIO, whose IT background put her in the minority among the dozens of female business executives there.
Pick your price point
With rising demand for board diversity sweeping through public, private and nonprofit companies, the supply of board readiness offerings is abundant and growing.
The range of tuition, fees or membership dues is just as varied.
There are free classes, workshops and webinars available through small networking groups or industry associations. Last fall, for example, the Mass Technology Leadership Council launched its own "Board-Ready Bootcamp" to train and help connect nearly 100 women and minority leaders a year for board positions in the tech sector.
On the pricier end of the scale, the market is rich with board readiness certificate programs offered by university business schools, professional board associations, major search firms and global accounting companies such as Deloitte or KPMG.
Even large technology vendors are investing in the board education game, as Hewlett Packard Enterprise did in November 2019 by announcing its internal "Ready Now!" program to coach 14 of HPE's most senior female executives on obtaining corporate board seats.
Shop around for a perfect fit
While there is no one-size-fits-all approach to educating yourself for board service, the most critical element for CIOs to consider is this: How will this program broaden my professional network? When a seat opens up on any board, the first question directors ask each other is "Who do you know?"
"Almost all board seats are filled through your network, not through recruiting," confirms CEO Coco Brown, who founded The Athena Alliance in 2016 to advance the cause of diverse leadership in both C-suites and boardrooms.
Noting that of the 5,000 CEOs in the San Francisco area, for example, only 250 of them are women. "To build a real ecosystem for women, you have to do it virtually." Membership in Athena (starting at $850/year for self-service) provides access to a variety of boardroom governance and business leadership content, videos and online live events.
For female CIOs, there are a number of highly regarded programs that combine board education with networking, such as the BoardNext program run by the Women Corporate Directors Foundation (WCD). "BoardNext members are professional women in the C-suite or running major divisions of companies," says Susan C. Keating, CEO of WCD. The first-year initiation fee is $600, and women executives can apply directly through the WCD website.
Gain a fresh perspective
Earlier this year, CIO Gary Cantrell of Jabil Corp. attended a one-day, $995 boardroom readiness class in Atlanta, taught by Digital Directors Network (DDN) Founder Bob Zukis. Cantrell arrived at the class with 20+ years of experience presenting to corporate boards across industries as diverse as manufacturing, healthcare, financial services and defense contracting.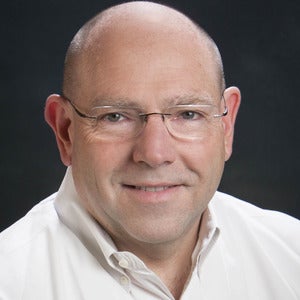 Yet he walked away from the day with something unexpected — a new perspective on how board members think.
"My level of understanding of my own board members — what they're interested in and why — went up at least 10-fold," says the longtime CIO. "I couldn't always understand why they were asking some of the questions they asked. I knew they had accountability and oversight (duties) but I didn't connect the dots."
Unlike most board prep classes, the DDN offering is geared to technology executives, and covers digital governance, cybersecurity and systemic IT risks facing boards today. The timing of the class was also fortuitous for Jabil Corp., as the $26 billion, Florida-based electrical manufacturer had just formed its first board cybersecurity committee.
Cantrell credits the class with helping him fine-tune his quarterly briefings to Jabil's cyber committee, while also improving communications with the board members. "Instead of just answering their questions, I can give them greater context," he explains. "The dialogue changed."
Never stop learning
Changing that boardroom dialogue — especially by helping board directors understand the latest technology trends and risks — is one of the great gifts CIOs can bring to the table.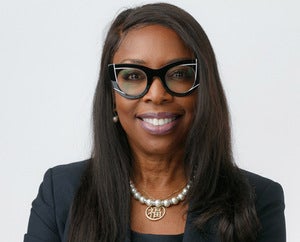 "I've often heard the phrase 'When you're done learning, you're done!' The world is changing so fast, we all have to stay contemporary and relevant," says former healthcare CIO Daphne Jones, who serves on three public boards and is actively involved in several board-centered associations. One of those is the Executive Leadership Council (ELC), a national organization of current and former Black CEOs and senior executives from Fortune 1000 and Global 500 companies.
"For board members that are both CIOs and Black, we bring not only digital literacy into the boardroom, but also cultural awareness and leadership in corporate America," says Jones, who also runs her own executive coaching firm. What she sees missing from the universe of board education programs today is any single holistic framework for educating CIOs and other business leaders to answer that key question: "What do I need to do to become board-ready?"
"There's a lot out there today," Jones adds, "but you have to piece it all together yourself."