Tech spending is trending downward, with multiple studies showing IT is once again being asked to do more with less.
A July report issued by research firm Gartner said worldwide IT spending in 2020 will drop 7.9 percent from last year's figure. IDC in May predicted a 5.1 percent decline in worldwide IT spending. And a survey of 100 IT leaders from Apptio found that 80 percent feel pressure to cut IT spend, while 50 percent have already cut budgets.
CIOs are clearly tightening budgets as the pandemic and its economic fallout have forced cost-cutting measures across many organizations. Yet these same events are also driving the need for new tech-enabled services. The Apptio survey, for example, found that 63 percent of the IT leaders report an increase in demand for IT capabilities. As such, CIOs continue to move forward with innovation-aimed projects — albeit more selectively.
IDG's CIO Tech Poll: Tech Priorities 2020 research found CIOs launching pilots across a swath of IT capabilities, with artificial intelligence/machine learning, customer experience, employee experience, business intelligence/analytics, business process management/workflow automation, cybersecurity and mobile enterprise apps being the capabilities most frequently listed.
Although the IDG poll predated the pandemic, CIOs and executive advisors say IT continues to pursue pilots in those areas, but the pilots getting the greenlight now must show they have a short time to value, lower budgets to complete, and/or have a high return on investment, says Gartner analyst and chief forecaster John-David Lovelock.
Leading tech executives have reworked their IT roadmaps to align with revised organizational strategies that reflect and respond to the unanticipated realities of 2020 and the continuing uncertainties of the era, with multiple sources and studies showing that CIOs are testing out technologies that help their organizations become more efficient and effective as well as more responsive and resilient.
"CIOs are accelerating pilots that make employees as productive as possible and that can reduce costs," says Steve Berez, a partner at Bain & Co. and a founder of the firm's Enterprise Technology practice. "Businesses are becoming much more agile out of necessity in the way they prioritize the piloting and innovation they're doing."
Here's a rundown of popular pilot projects that CIOs are pushing forward to improve their organizations through the pandemic and beyond.
1. More advanced collaboration capabilities
Like many organizations, Gainsight had a good level of collaboration technology in place when the pandemic hit, but as the need for remote work moved from days into weeks into months, CIO Karl Mosgofian saw the need to bring in better, more advanced capabilities to improve workflow across dispersed employees and teams.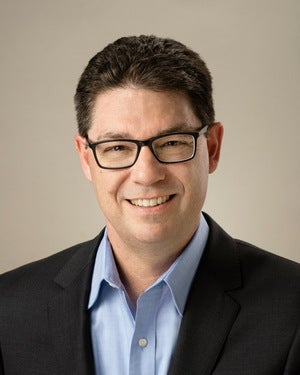 To that end, he's piloting virtual whiteboard technologies, moving the pilot from demo phase to having workers try out products in their everyday meetings to see which ones best support their needs. He's also testing a tool that facilitates group gatherings and mimics those water-cooler type moments in a virtual setting.
Mosgofian is also seeking next-generation collaboration tools that improve the user experience.
"I do think right now the cultural aspects, the emotional aspect is super important," he adds. He and his fellow executives can't do much about the pandemic, he says, but "if there's anything we can do to make people more efficient, effective and happy working from home, than let's do it. So that's getting fast-tracked."
2. Remote anything and everything
Many organizations were forced to move to a fully remote work environment this past spring. That, however, was just one point on an ongoing continuum of virtual experiences and remote capabilities that started before the pandemic and will continue into the future, experts say.
As such, CIOs are now imagining what other products and services can be delivered remotely.
Gartner's Lovelock points to his cousin's recent experience getting a leaky faucet fixed: Instead of showing up in person, the plumber guided his cousin through the repair via teleconferencing.
"I don't know that remote plumbing is going to catch on but every industry is going to find their version of remote [offerings]," he says, pointing to telemedicine and telelearning as examples of how swiftly remote services have grown.
Lovelock says organizations are now stabilizing and industrializing the remote capabilities they have — much of which was hastily enabled as the pandemic started. He expects more organizations to soon start piloting new technologies and introducing remote capabilities to new areas.
"There's going to be a lot of experimentation along those lines," he adds.
3. Automation
Executives are greenlighting pilots that can cut the time workers need to devote to tasks, particularly manual and repetitive tasks that don't add much value.
As a result, CIOs are quickly moving forward with automation initiatives. They're testing out automation in new areas of their enterprise and piloting automation in more advanced processes to streamline costs and to meet new challenges that have emerged this year.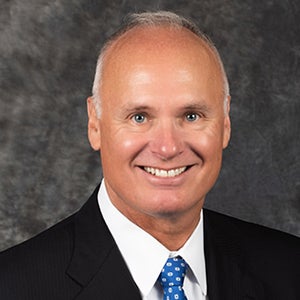 "CIOs are being asked to accelerate projects around automation to reduce costs and also because of the greater difficulty of getting employees to do their jobs in person," Bain's Berez says.
Tom Niehaus, executive vice president for North America at CTG, an IT consultancy, says his team is piloting software that automates software testing with the goal of speeding up the process, improving results and freeing developers from the time-consuming task.
"It's a huge, manually intensive process that slows the time to market," he says. "The whole idea is to make it quicker, cheaper and better."
4. Technologies for improved employee experiences
Chris Drumgoole, executive vice president and CIO of DXC Technology, is planning for a dramatically changed work environment that, while still emerging, will clearly rely on technologies to support it.
That has pushed the employee user experience to the forefront, Drumgoole says.
In response, he and his team are working on initiatives aimed at improving how employees accomplish their tasks, perform their jobs and interact with one another.
Drumgoole points to IT's work in improving how they deliver technologies to employees as an example. He and his team thought about how most workers get technology from the typical IT shop versus how consumers get products and services from the Apple store; they then went to work developing processes that could improve their own IT department's user experience at a time when no one can actually walk into the office.
"So where we're spending our time is on remote experience tools," he says, noting that his team built and tested tools that can be deployed on workers' computers to monitor the computers' health and report problems. These tools also allow IT technicians to take control of the machines when there's an issue, so they can fix them remotely. That eliminates the need for employees to physically bring computers in for service or to call in and conference with technicians as they together try to troubleshoot.
"We already had this in mind, but COVID sped up the need for it; we have to make our employees feel more productive in this new world," Drumgoole adds.
5. New security paradigms
The new environment is also prompting CIOs to test out more robust security technologies and protocols — something that many IT departments had on their roadmaps as they entered 2020 but has become even more critical during the pandemic.
Studies show that cyberattacks are increasing. Meanwhile, the move to remote work and virtual everything has nearly obliterated the already porous enterprise technology perimeter, making conventional security defenses such as firewalls increasingly ineffective.
Drumgoole says he and his team are piloting security solutions that can add more protection in a world where most workers are no longer in the office.
"We're asking, 'What's the new paradigm for our network and how are we going to change our network in our offices and our workers' homes to make the experience better and more secure,'" he says, adding that much of the work is moving security to the endpoints and bringing decisions on how to route and whether to encrypt to endpoint devices.
Drumgoole says his team had a few thousand laptops in active pilot phase early this summer with plans to expand the company's new security technologies to more endpoints as 2020 progresses.
6. Tools that support optimization
CIOs are also looking to combine maturing technologies such as robotic process automation (RPA) and the slew of intelligent capabilities — machine learning, artificial intelligence, natural language processing (NLP) — to fuel hyperautomation and optimization within the enterprise, Lovelock says.
"It's not that these things are new, but they're now critical," he says.
Organizations are feeling intense financial pressure right, Lovelock explains, noting that while companies won't go out of business this year if they become unprofitable, they will shutter if they run out of cash. They're consequently looking for all opportunities to lower costs and preserve capital.
"Cash has gone from being king to being emperor," Lovelock says. "Things that will optimize and prevent them from spending are good."
7. Technologies that push forward digital transformation
Visionary organizations are looking ahead and thinking how they can emerge from the current environment better than they were, Lovelock says. And their CIOs are strategizing on how to do that.
"As their spending starts to come back to them, as the CFOs give them cash, corporations are going to be in a bounce-forward mode. They can't bounce back to the analog organization they were; they have to bounce forward to be more digital than they planned," he says.
So the projects they're piloting now and over the coming months will seek to deliver on that vision, with CIOs piloting the latest and greatest core systems that power their industries. For example, insurance industries will be piloting advanced claims processing systems while banks will be testing increasingly intelligent authentication and fraud detection capabilities.
"As companies have to become more digital [more quickly] than they had planned, those systems that are at the heart of what they do will be more important than they have ever been," Lovelock adds.
At the same time, organizations must continue to leverage technologies to further their digital transformations, he says. Executives across industries are seeing that the most digitally advanced companies are the ones that are faring the best during this current crisis. He points to Domino's Pizza as a case in point: The company had invested in digital initiatives well before 2020, investments that have helped them do well this year as consumers turned increasingly to contactless services.