As the market grapples with the economic impact of Covid-19, forward-thinking CIOs are moving beyond recovery to kick-start transformation plans in Singapore.
While tempting to hunker down and wait for the pandemic to pass, leading technology executives are doing the opposite – assuming central roles in transitioning the business from continuity to resiliency mode.
Motivated by a boardroom desire to accelerate – rather than postpone – digital innovation agendas, such an approach is helping position organisations for future growth and market competitiveness.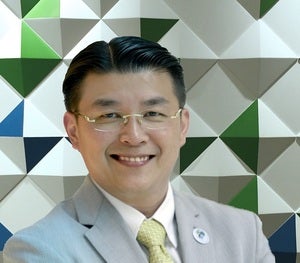 "During the past few months, organisations in Singapore have been redesigning business processes and recalibrating workflow to adapt to the new remote-first reality," observed Adrian Hia, country manager of Singapore at VMware. "Many businesses have tried to quickly update and upgrade existing technology shortcomings, while helping employees stay working and productive.
"This is in addition to sustaining business operations, maintaining reliability and performance for existing applications and delivering on current customer commitments, as well as trying to regain stability both operationally and financially.
"Our team has worked tirelessly to support private and public sector establishments and mobilise thousands of employees across various sectors including financial, healthcare, education and retail."
As the situation evolves – and companies attempt to reposition for growth – a shift in mindset is emerging across the city-state however, as organisations switch from ensuring business continuity to enabling business resilience.
According to Hia, such an approach spans the three-step process of "respond, adapt and accelerate", with companies moving beyond the initial "update and upgrade" stage to embrace a new way of working in 2020 and beyond.
"As we now enter the adapt phase, CIOs are prioritising evolving systems, people and processes to a new reality," he explained. "With this stability in place, organisations have quickly transitioned to investments that return the business to growth, strengthen operations and increase viability in the face of economic uncertainty.
"Technology is an essential catalyst and accelerant during this process. Every investment will be evaluated based on business impact, even as budgets and spending contracts remain uncertain."
For Hia, Singapore is now entering a period of change – including systems, business models, processes and team structures – underpinned by a "digital-first" boardroom agenda to help build sustained competitive market advantage.
"Organisations equipped to adapt and evolve during the current climate are in a position to make radical investments that drive them forward with a focus on growth and innovation," he said. "The goal is to increase velocity of the business while fuelling results without jeopardising future flexibility or resiliency.
"Leading edge innovations can help to define the future business state, reshape long-term customer engagement models, expand the effectiveness of employees and even define marketplaces and industries."
Workforce of the future
In looking ahead – and as the 'future-ready' workforce takes shape in Singapore – Hia said CIOs will assume a lead role as enablers of change, assuming front-runner status to set the pace of innovation in partnership with the executive leadership team.
"The role of the CIO has become increasingly more important in the current environment," he added. "Over the last few years, we have seen the role of the CIO take a strategic turn with the advent of the modern application economy across Asia.
"The onset of the new fully remote work environment has further elevated the importance of the CIO. They are now tasked to not only ensure business operations and the remote workforce continue running seamlessly, but to also think of new ways to harness technology to innovate and grow in this new digital paradigm."
A shining example of innovation in action is DBS Bank, long viewed as a gold standard in terms of embracing digitalisation, evident through a nimble response to Covid-19. Armed with such confidence and momentum, plans are now in place to double down on employee engagement to ensure the workforce is 'future-ready' post-pandemic.
This forms part of a three-pronged approach to digital transformation, which also involves enhancing technology infrastructure through public cloud, followed by embracing emerging solutions such as 5G, augmented and virtual reality, the Internet of Things and blockchain.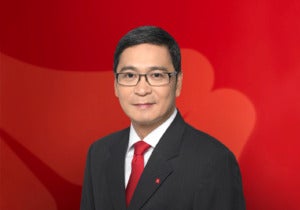 "Our employees are the heart of our organisation and we have always committed to ensuring that our employee base is engaged and empowered," outlined Jimmy Ng, CIO of DBS Bank. "As we push forward with our digital transformation journey, we will do our very best to ensure that our employees are able to walk alongside us."
Triggering change from the ground-up is commonplace for DBS, having rolled out a broad-based program to up-skill 10,000 Singapore-based employees in digital banking and emerging technologies during 2017. This year, the banking giant has introduced a new wave of initiatives designed to familiarise employees – from teller to executive – in artificial intelligence and machine learning, allowing the organisation to thrive as the digital economy takes shape.
"At the same time, we are running a variety of remote working experiments to figure out what combinations of work-in-office and work-from-home configurations work best for our employees, given the work they do and our organisational culture," Ng added.
"These configurations will continue to be powered by our technology stack to ensure that our employees are well-supported regardless of the work arrangement. At DBS we see ourselves as a 29,000-person start-up, and we will continue to provide the environment and psychological support our employees need to innovate and walk with us on our digital transformation journey."
With 2020 marking the organisation's seventh year of transformation, Ng – recognised in the inaugural CIO50 in ASEAN awards in 2019 – said DBS operates in the unique position of being a "technology company that does banking rather than being a traditional bank looking at digitalising".
"And with the world continuing to be in flux because of Covid-19, our ability to respond nimbly to the situation is just one of the ways in which our digital DNA is paying off," he stated.
Within the education sector, National University of Singapore (NUS) also highlighted the importance of laying digital foundations through seamlessly shifting 50,000 faculty, staff and students to enable 100 percent remote working, teaching and learning, two weeks into the circuit breaker.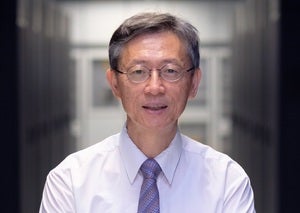 "It's often not feasible to over-cater for infrastructure and system resources, yet there is no way anyone could have anticipated the profound impact of Covid-19," recalled Tommy Hor, CIO of NUS. "Overall, our IT emerged more than unscathed with our perennial effort in enabling capacity-on-demand paying off handsomely."
For example, all major events such as Open House, Career Fest and Home Coming quickly transitioned into a virtual mode, despite an extremely short lead time to ramp up capacity.
"These e-events were well-attended and ran efficiently and reliably with no technology glitch," Hor added. "Our success is attributed to a myriad of technical capabilities we have consistently constructed over the years in virtualisation, consumption-based modelling and auto-scaling in cloud.
"A crisis is no longer one when it is changed into an opportunity to do even better. Knowing that the new corporate normal will be predominately shaped by a modern workforce with no fixed working hours, places and devices, investments on end-point security protection, capabilities that cope with mobile threats and virtual desktops for accessing corporate applications and software remotely and securely can no longer be discretionary.
"Moreover, technology has amplified the need for a culture that embraces change, is resilient and adaptable as the unpredictable continues to disrupt our daily routine."
Driving change through technology
According to recent findings from The Straits Times, nine in 10 employees in Singapore want to continue working from home in some capacity, highlighting a significant – and permanent – shift in employee behaviour.
"The future of work has changed permanently in Singapore amid a pivot towards a full remote business environment to protect the health and safety of employees," Hia stated. "We believe that it all comes down to employee choice in this new Work 2.0 environment."
Delving deeper, a recent Forbes study outlined that by providing workplace flexibility, organisations can boost the bottom line across productivity, performance, engagement, retention and profitability.
"In this new environment, we will see an increasingly mobile-enabled digital workspace that allows employees to access work applications on mobile devices securely and seamlessly, regardless of time and place," Hia added.
Despite the direction of travel being clear however, an increase in unemployment, a long-lasting drop across several business sectors and reduced GDP outlooks across the world poses new challenges for organisations, heightening the importance of the CIO as a result.
"Such uncertainty will definitely affect the bottom line for businesses, and while organisations continue to adapt to the changing market conditions, technology will remain a constant during this time – with the unprecedented proliferation of digital products, services and channels," Hia advised.
"As we confront the reality of an economic slowdown, education and skills training will become paramount. We must democratise skills training at scale – by making this core to the recovery, we can dramatically expand access to the jobs of the future."
In Singapore, Hia said the government has taken the lead in providing "critical support" through subsidies and training assistance programs for businesses, with the aim of up-skilling and re-deploying the workforce.
"During this time, CIOs will play an increasingly important role as they will no longer be just technology implementers but also architects of new business models and guardians of business continuity," he summarised. "To that end, CIOs must focus on achieving security, simplicity and scalability for their mobile and remote-first organisation."