It is important for any business that employees are engaged with their work and with the business. Low engagement impacts all aspects of employee behaviour that matter: motivation, productivity, absenteeism, and overall commitment.
In mid-2019 Salesforce surveyed office workers and IT leaders in Singapore, Australia and India to understand how technology impacts employee engagement.
The main aim of the survey was to discover how workers require support from technology, and how companies can use technology to improve staff engagement.
After the results came in, the arrival of the pandemic saw a large scale shift to remote working, which made keeping staff engaged more challenging, and more important.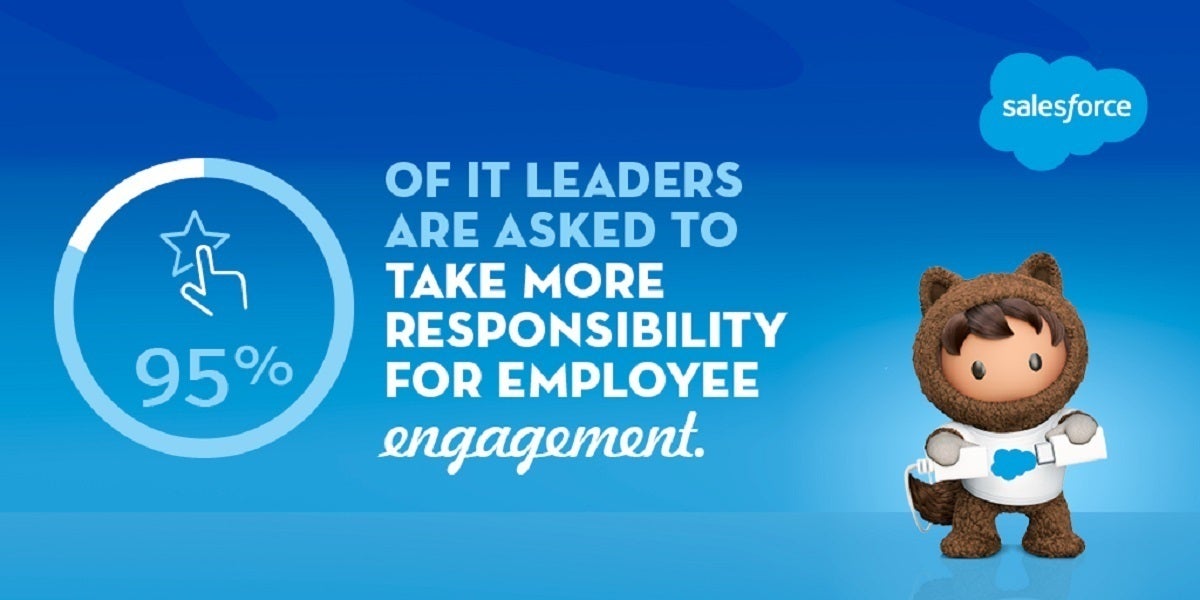 Salesforce reviewed the 3,000+ responses and found that the quality of workplace technology played a significant role in employee engagement. However there was a discrepancy between employees' and IT leaders' views of technology: only 39 percent of office workers said their workplace technology helped them do their job effectively and efficiently, but 64 percent of IT leaders were strongly of the view that their technology maximised employee engagement.
The challenge of consumer technology
One challenge, well recognised by IT leaders, is that employees are now exposed to consumer technology that is easy to use, and designed to maximise engagement.
92 percent of APAC office workers said their experience of consumer technology had increased their expectations of workplace technology, and 91 percent of IT leaders said employees' expectations of company applications were being driven by their experiences as consumers.
It is unrealistic for business apps that have to fulfil very specific business functions to achieve the ease of use of consumer apps developed for mass markets, but there are areas where IT can both better meet employee expectations and cut IT costs by having a 'consumer focus'.
Accenture, for example "launched a four-year, metrics-based review of the computer procurement process, evaluating every facet of the IT ecosystem."
When it analysed employee computer usage patterns Accenture discovered a preference for consumer technology over the capabilities of company-provided computer products. It said identifying those preferences enabled it to provide employees with computer laptops that were similar, if not superior to, previous models in weight, features and performance, but more affordable.
Specifically, Accenture shifted to devices with solid state storage instead of hard drives, opted for devices with higher memory capacity rather than higher clock speed and removed warranty and accidental damage cover.
Over four years Accenture halved the average cost of laptops and said the experience would influence all future IT buying decisions.
Meeting the future of work challenge
With remote working becoming the new normal, IT now faces the challenge of maintaining engagement among scattered employees. New company practices will be needed, and employee engagement will need to be factored into all technology deployment decisions.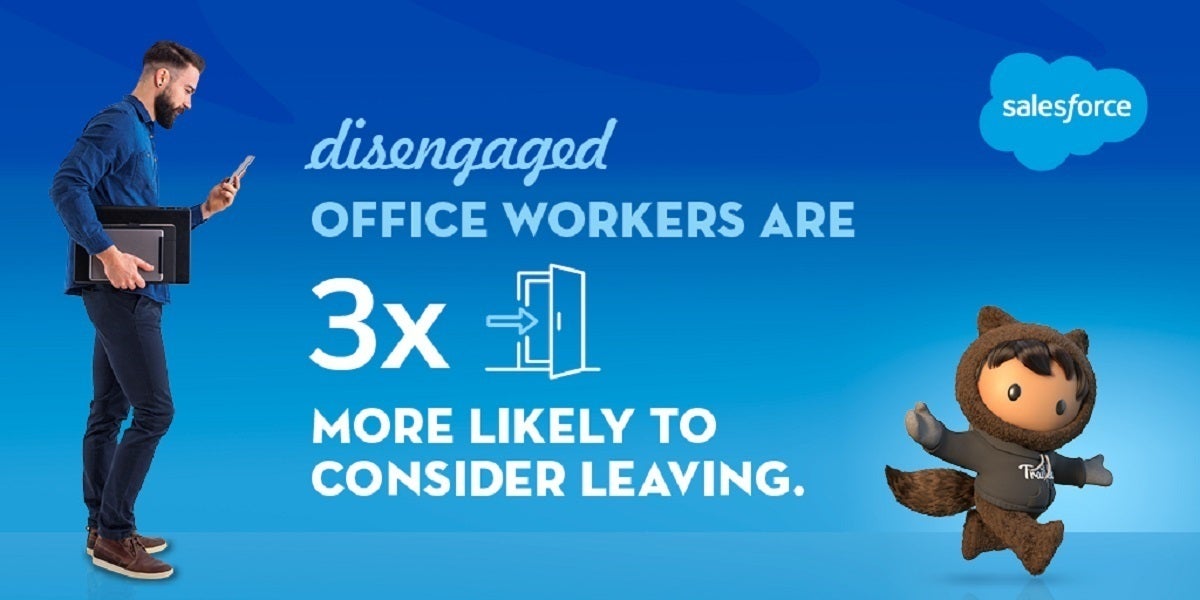 Only 52 percent of APAC office workers said their workplace technology enabled them to work effectively wherever they were. Many IT departments scrambled to support remote working as the pandemic gathered momentum, at a time when they were already facing skills shortages; 65 percent of IT leaders identified a lack of skilled staff as their biggest barrier to delivering technology to improve employee experience.
No-code or low-code software development platforms that enable non-programmers to create apps were seen as a solution. 94 percent of IT leaders using these said they had improved their IT team's productivity, but only 19 percent had adopted them to a large extent.
Employee engagement is not a new issue, but it has been greatly exacerbated by COVID-19. If employees are to be fully engaged they need access to easy-to-use tools specific to their role, wherever they are. They also need tools to collaborate with teammates and maintain their connectedness with the workplace community.
Support from Salesforce
Salesforce has developed a number of resources to help technology leaders make sure every employee has the tools and technologies they need to get their jobs done efficiently.
The on-demand webinar Top 10 Ways to Use Salesforce for Employee Experience, demonstrates how you can boost productivity with apps for every employee, improve collaboration and build engaging employee experiences to streamline work.
Salesforce has also developed a COVID-19 Response Playbook that draws on advice from global experts and real experiences of our customers and partners to help you map your organisation's response to COVID-19 and support day-to-day decisions at the speed and scale now required of all businesses.
You will find the playbook at work.com, a new suite of technology solutions and resources to help business and community leaders re-open safely. For example, some features include tools for employee wellness assessment, shift management, contact tracing, emergency response management, and volunteer management.
Work.com is designed to help you re-open your workplace as quickly as possible, and keep employees, customers, partners, and communities safe and informed while you transition into the future of work.
Find out how to support your employees with the right technology; download the APAC Employee Engagement Report to learn more about keeping your employees, customers, partners, and communities safe and informed during these unprecedented times and beyond.