Building business resilience has never been more important for organisations in 2020.
It hasn't been easy for CIOs to build digital foundations and outline enterprise modernisation strategies due to the pandemic throwing up numerous challenges for employees, customers, partners and local communities.
The new global reality was reflected in a CIO India survey by IDG in mid-April this year, in which 64% of Indian CIOs expected Covid-19 to have a "significant business impact" during 2020, with a return to normalcy expected within 3-6 months (41%). Six months into the pandemic, and CIOs are enhancing business resilience by leveraging the underlying foundations of digital transformation technologies more effectively and at a faster pace than ever before.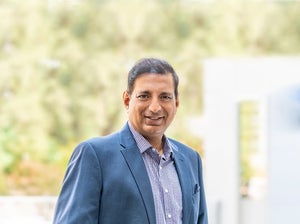 "As a tech company with hundreds of thousands of customers, we built resiliency plans for hurricanes, data-center failures, cyber-attacks, pandemics and other crises. And while we hadn't envisioned the scale of a pandemic like COVID-19, our business continuity preparation has served us well," says Bask Iyer, Chief Information Officer and Chief Digital Transformation Officer, VMware.
VMware has enabled over 30,000 people in its workforce to WFH (Work From Home). Across Dell Technologies, over 140,000 employees transitioned to a work-from-home model.
We're re-thinking the nature of work, and new analysis shows that a large number of jobs can be done just as effectively from home, he added.
The unprecedented shift to remote working models in 2020 has demonstrated the importance of business resiliency strategies that empower and secure an increasingly digital workforce. As more organisations adopt VDI solutions, there must be renewed focus on security as well as better collaboration tools.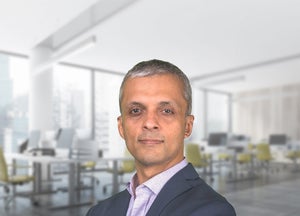 "VMware was a digital-first responder and was in a great position to help the customers quickly adapt to the unexpected situation. Organizations who initially focused on enabling remote work are adapting to a remote workforce culture as the new normal," says Pradeep Nair, Vice President & Managing Director, VMware India on the transformation of India market since March of 2020.
The CIO's role in digital transformation is now more significant than ever and perhaps they are the key to the company's agility, from an employee perspective as well as from a market and customer perspective.
The Work from Anywhere phenomenon isn't going away soon but it's Work from anywhere securely that most organisations are grappling with. For one of India's leading diversified conglomerate, there is a new jargon – Productivity from Anywhere.
Today, as CIOs enable seamless business continuity, how employees access company resources or where they access from is becoming less important. Most organizations are now concerned about not just enabling but also securing access from anywhere. Pradeep Nair, Vice President and Managing Director, VMware India agrees, "The first tri-effect from CIOs and tech leaders was the immediate requirements to around SD-WAN, VDI / Workspace and security."
The market sentiments resonate with the IDG India survey findings from mid-April this year, which indicates that Indian will prioritise future IT investments in these four areas – security (56%), collaboration (52%), mobility (49%) and cloud (36%) as they move forward from this current situation.
Security to the Fore
Triggered by an increased appetite for enterprise modernisation, the shift to business resilience requires a deepened focus on advanced security capabilities to reduce risk and enhance protection across the organisation.
Organisations have rapidly evolved from just Business Continuity to long term digital strategies for their employees and customers. Sanjay Poonen, COO, VMware adds, "Our customers are pivoting forward to build better resiliency and embrace a Digital First mind-set to be future ready organizations. While BCP has been largely successful, there are concerns from CIOs and CISOs on security with sudden 100% remote workforce arrangements. With VMware's value proposition on endpoint security and rapid response, there are companies who have gone remote with as many as 100,000+ employees."
BFSI leaders are concerned about end point security and security readiness of the core infrastructure. This includes keeping track of security breaches, associated reports / analytics on compliance, to name a few. End Point robustness with (EPP-EDR) multi-factor authentication / password independent authentication mechanisms are fast becoming the new norm across most sectors.
The customer experience evolution and application delivery acceleration leads to a renewed focus on security which accelerates digital strategy, especially amid the pandemic. Cloud and Edge security are top priority as Indian manufacturing conglomerates go digital with deeper IOT and OT integration across shop floors.
As organisations continue their digital transformation journey, traditional security approaches need an overhaul –protect modern apps; maintain consistent security across multiple clouds; safeguard the remote workforce and secure apps and data accessed through employees' devices.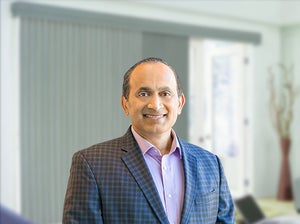 That's true, says Sanjay Poonen at VMware. As Innovation and disruption among industries continues and the ones with strong digital foundations have been able to respond faster to the current situation. "Central to such efforts will be the creation of an intrinsic security framework, spanning digital workspace, app modernisation and multi-cloud technologies. VMware leads that direction powered by acquisition of Carbon Black and other tech companies," says Sanjay Poonen, Chief Operating Officer, Customer Operations, VMware.
For large IT/ ITeS companies in India, investing in security is already the most important area of focus coupled with investment in new-age technologies needs to be taken up. CISOs of the financial services organizations are focusing more on protecting against threat surfaces with WFH leading to EDR, DRM & DLP, and building forensic capabilities.
Many of them including a leading BFSI player in India has adopted a zero trust security model and the insurance player will strengthen controls over the next 12 months.
CSOs across most organisations now have a powerful seat at the board with bigger budgets allocated for information security as they face the difficult challenge of maintaining business resiliency and protecting sensitive data amidst ever-growing cyber threats especially with remote workforce.
The Future-Ready Organisation
The Covid19 crisis exposed the many limitations of systems, processes, team structures and business models of global organizations.
The stages of customer response coming to the fore range from Business Continuity to Enterprise Resiliency to a New Normal. "In the accelerate stage, CIOs will move towards a "Digital First" model for business and IT, build sustained competitive advantage, and harden the business against future crisis. The key goal is to increase velocity of the business while fuelling business results without jeopardizing future flexibility or resiliency," says Bask Iyer, CIO, VMware.
VMware has been working with customers since the pandemic outbreak to enable Future Ready Solutions that include Future Ready Workforce, a Future Ready Cloud and Future Ready Apps.
While the expanded (beyond on-premise) and dynamic (with app modernisation) IT infrastructure adds to enterprise challenges, cloud computing seems to have established its importance and value in the IT environment in 2020.
According to IDG 2020 Cloud Study, 32% (one-third) of total IT budget will be allocated to cloud computing within the next year.
While most tech leaders are moving most of their workloads to the Cloud, few CISOs are contemplating swapping legacy approaches for robust secure cloud based strategy that facilitate modern cloud native applications even as they meet stringent regulatory requirements. . Many CIOs have in place a well thought long term plan for their transformation journey and admit that all green field workloads are being deployed only on cloud.
Cloud strategies should be easy to implement and difficult to break into. But is it that easy?
Moving the applications on cloud is not only a challenge for infrastructure or datacentre but also require applications to be cloud ready and not designed and confined to one cloud provider. CIOs in India are utilising multi cloud applications that should be built with proper security, good user interface with multi cloud compatibility.
CIOs must follow a cloud first model and institute a process of comprehensive process of app review before starting the app modernization journey.
Enhanced use of mobile devices means ease of connectivity from anywhere and using any device (BYOD). Indian CIOs are now relooking at the security posture to identify and formulate policies around access, data privacy, compliance to ensure a holistic view of MDM, MAM, VDI etc.
There's increasing demand for 'Work-From-Anywhere' solutions that are fast, easy and able to securely transform network and applications for a mobile and cloud-first world. This is now integral to an organisation's digital transformation efforts.
Now, most organizations are comfortable with remote working as they have laid out long-term plans about security, cloud migration and building agile applications, says Pradeep Nair, VP and MD, VMware India.
The complete IT Infrastructure need to be overhauled in different phases according to the organization's digital maturity to meet the requirements of remote working with emphasis on Security and controls, Monitoring / visibility, Reports, Dashboards, Analytics, and also AI, ML, RPA.
VMware's focus areas of security, digital workspace, multi-cloud and app modernisation, with the data as a trigger point is effectively helping tech leaders outline the mission-critical elements of their digitally driven security strategy, powered by key technology areas of priority.
Leading edge innovations can help to define the future business state, reshape long-term customer engagement models, expand the effectiveness of employees and even define marketplaces and industries, says Bask Iyer at VMware.
CIOs have become more important to the board and have been instrumental in evolving the customer experience.
Sanjay Poonen, Chief Operating Officer, Customer Operations, VMware, says, "Resilient IT organizations that have a digital mind-set have been in a better position to deal with challenges especially in first half of 2020. VMware research shows leaders with a software focussed mind-set are most likely to lead organizations. CIOs have to build digital foundations if they haven't, accelerate the pace of innovation, envisage the future of work and work toward that future."