Cloud technology has helped business in sub-Saharan Africa manage the disruptions caused by the coronavirus pandemic. This is one of the key findings of the third edition of the Cloud in Africa report, released Wednesday.
The 2020 report was conducted by South African market research firm World Wide Worx in partnership with F5, DigiCloud Africa, and Dell Technologies. It showcases how different countries are leveraging cloud and what investments they are making in cloud technologies.
Over 90 percent of surveyed respondents described cloud computing as being "important" in their response to the COVID-19 crisis. Perhaps unsurprisingly, cloud has primarily been used to boost disaster recovery (91 percent), remote working (82 percent) and customer service activities (52 percent) efforts. When asked if they felt that cloud had helped governments mitigate the impact of the pandemic, eight out of 10 respondents stated that cloud played a critical role government's remote work, public communication and crisis coordination strategies.
The 2020 study is the most comprehensive overview to date, featuring input from technology experts across South Africa, Nigeria, Kenya, Zambia, Zimbabwe, Namibia, Botswana and Malawi. The research was conducted in July and August this year, with technology and IT decision-makers from over 400 small, medium and large businesses.
African cloud migration increases
Looking back on the original Cloud in Africa report, which was released in 2013, World Wide Worx founder and MD Arthur Goldstuck explained that about 50 percent of businesses across South Africa, Kenya and Nigeria were actively using cloud in some form or another.
Fast forward to 2018, when the second edition of the report was released, and this figure had risen to 100 percent. "This doesn't mean that these businesses were all-in when it comes to cloud," Goldstuck clarified. "But it means that they were using the cloud for certain aspects of their business operations." As such, he described 2018 as a watershed moment for cloud in sub-Saharan Africa. Now, in 2020, these businesses are starting to realise the strategic business benefits of cloud and are slowly moving more of their business applications into the cloud.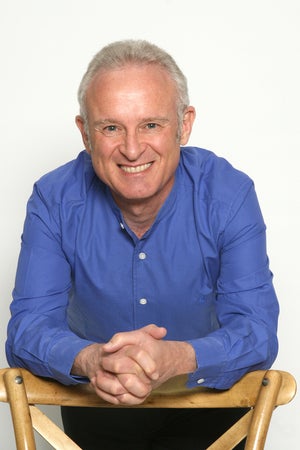 But this doesn't mean that African business leaders don't have any worries about working in the cloud. The report mentions data security as the single biggest concern when it comes to cloud. This fear has likely been exacerbated by a recent spate of high profile data breaches, Goldstuck says.
With security in mind, the survey participants were asked what applications they've already moved to the cloud. Accounting applications were the most pervasive. Office 365 also proved popular, which makes sense given the importance of productivity apps in the era of remote working. "In previous reports, backups were most commonly migrated to the cloud but this is no longer the case as cloud is increasingly being used to facilitate more operational aspects of the business. This points to the evolving role of the cloud as a business enabler and a facilitator of remote work and productivity," notes Goldstuck.
Unpacking which emerging technologies are set to gain traction due to the rise of cloud, artificial intelligence (AI)/machine learning, the Internet of Things (IoT) and big data made the top three. In addition, the report reveals that IT, banking, insurance and manufacturing businesses are using these innovations the most. These findings hold true across all of the countries surveyed with the exception of Zimbabwe, which fell slightly behind. For Goldstuck, this is likely due to Zimbabwe's lack of investment in the infrastructure needed to support cloud use.
African enterprises increase cloud spending
A key indication of cloud growth is cloud spend. According to the Cloud in Africa 2020 report, 38 percent of decision-makers increased their cloud services spend in the last year. In South Africa, 82 percent stated that they had increased cloud spend, in Zimbabwe this figure was 59 percent and in Nigeria and Botswana only half of companies have increased their spend on cloud.
"This has a lot to do with the fact that South Africa has recently experienced a lot of growth in data centre activity with Microsoft Azure and AWS both opening data centres in the region. Naturally, this increases cloud interest and activity," Goldstuck said. Looking ahead to 2021, around two-thirds (61 percent) of respondents plan to up investments in cloud services next year.
The single biggest benefit of cloud tech cited by respondents is business efficiency (63 percent), followed by agility and operational flexibility (53 percebnt), and improved customer service (45 percent). And around 40 percent of respondents believe that cloud has had a direct, positive impact on their market share since 2018, which Goldstuck believes is interesting considering the fact that gaining market share is not typically one of main reasons companies why decide to move to the cloud. Innovation was also highlighted as a key benefit.
As outlined above, all of these advantages proved invaluable during the disruptions experienced at the height of the COVID-19 crisis, allowing African businesses to keep working despite national lockdown regulations and enabling their remote teams.
Given the pandemic, we've all had to become more open to change, concludes Goldstuck. "COVID-19 has catalysed decision-makers' receptivity to the cloud in recent months, but it's also clear that a significant momentum was already building across Africa."