Implementing an effective D&I strategy in your organization is a crucial step to creating a welcoming environment for all of your employees. A 2017 study from the Kapor Center looked at why people voluntarily left jobs in tech and found that 78 percent of employees experienced unfair behavior or treatment at their last job, while 85 percent said they had witnessed or observed unfair behavior.
Nearly 25 percent of underrepresented men and women of color who left their tech jobs said they experienced stereotyping and 30 percent of underrepresented women of color said they were passed over for a promotion. LGBTQ+ employees who left tech companies reported higher rates of bullying (20%) and were more likely to say they experienced "public humiliation or embarrassment" at work (24%). One in 10 women said they experienced some form of sexual harassment at the last tech job they left.
For tech companies that want to implement effective D&I strategies, you'll need to do more than simply hire diverse workers. If you want to foster diversity in your organization, attract candidates from diverse backgrounds and retain employees from underrepresented groups, you will need to evaluate your corporate culture from the top down.
"Avoid thinking of D&I as a set of initiatives only. If you are truly committed to change, this is about a wholesale rewiring of your culture, not just a set of tactics that run in parallel to your business strategy," says Sabrina Clark, managing principal at SYPartners, a consultancy that specializes in organizational transformation.
Here, transformation experts and IT leaders share tips for effectively fostering diversity and inclusion in a way that ensures it becomes embedded at every level of your organization.
Define diversity to be inclusive
Corporate diversity is often used as a catchall term to include several types of diversity, including gender, racial and sexual orientation diversity. But to take diversity and inclusion seriously, you must make sure your definition of diversity itself is broad and inclusive.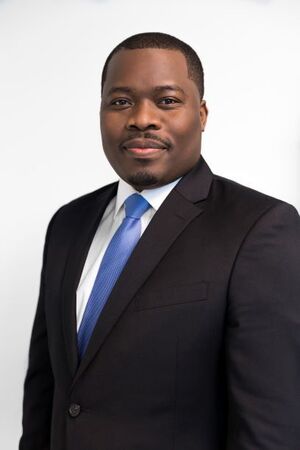 For example, companies often focus on increasing gender diversity, but that focus alone will not help your organization support BIPOC, LGBTQ+ and any other underrepresented groups in your workforce. Diversity can also extend to "diversity of thought and background perspective," says Andrew Olowu, CTO of Axxess, a company that provides home health software.
Axxess has integrated diversity into the company culture by turning it "into a philosophy rather than something that's required in a formal sense," says Olowu. Every meeting includes a "cross-section of leadership" and a "variety of people to get different perspectives" outside of the IT and product engineering teams.
"It's really looking at all the different ways to measure diversity in the ways we include people, not just in the company but participating at different levels, including the leadership level. We brag about our diversity from a gender and ethnicity and diversity of thought and background perspective, but we actually take that all the way to the top," says Olowu.
Don't rush into D&I unprepared
In the wake of the George Floyd murder and the growth of the Black Lives Matter movement, many major companies released statements of support outlining how they plan to "do better" to support diversity and inclusion. While there may be a lot of "pressure right now to act," it's more important to ensure "your actions will have meaningful outcomes that are authentic to you and that service the change you believe in," Clark says.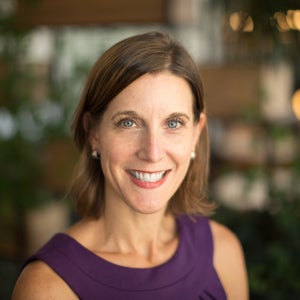 Before announcing how your company or department plans to "do better" moving forward, even if it's in an internal email to employees, make sure you understand what that means for your organization. Avoid "rushing to act without first getting educated yourself," says Clark. You need to make sure you have a deep understanding of the topics at hand before you can create a safe space for "healing and confronting truths head on," otherwise you risk doing more harm than good.
"It's important to get clear, with humility and honesty: What outcome are you trying to achieve? What do you aspire for your organization to become? Getting to truthful answers will require deep listening to your employees, clients, customers and other stakeholders [as well as] a thorough analysis of your organization's systems, processes, rituals, incentives, employee data, and a dedicated commitment from leadership to spend the time needed to embark on the journey ahead," Clark says.
Implement diverse mentorship programs
Mentorship programs have always been a way for employees to move up the corporate ladder, align themselves for promotions, network with key stakeholders in the organization and pave a future within the company. But diverse employees not only have to go the extra mile to get hired, they also struggle to find strong mentors, says Zackarie Lemelle, partner at First You Leadership and former CIO of Johnson & Johnson.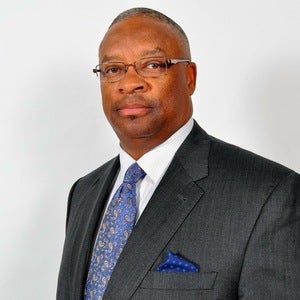 Mentorship offers a chance for people to get to know one another. By helping put faces to names, mentoring creates new opportunities through internal networking. It's important to ensure workers from underrepresented groups have mentors within the organization to help prepare and align them for promotions when they arise. Identify high-performing employees from underrepresented groups and make sure they have the opportunities and exposure to develop their skills for future positions, says Lemelle.
"Mentorship creates sponsorship and sponsorship creates opportunity. Without sponsors, African American, Black and brown people never get a chance to sit in the C-suite," says Lemelle.
If your organization lacks diversity in upper management or leadership roles, you should reevaluate how your underrepresented employees can be better aligned for those opportunities through mentorship. Representation needs to happen and be seen throughout the entire organization — from entry-level to leadership and C-suite positions.
"Accountability must sit at the top of the organization," Clark says. "Diversity, equity and inclusion [DEI] must be core to the organization's strategy. All parts of the organization must play an active role since in most cases, a concerted focus on DEI will require a re-architecture of the entire system."
Confront implicit bias
Implicit bias is a giant hurdle to implementing any D&I initiatives, because confronting implicit bias isn't something a company can do for its employees. Instead, it is something your employees must understand themselves. It is worth considering hosting workshops and speakers who have the skills and knowledge to help educate and train your workforce on understanding, recognizing and eliminating bias in the workplace.
"Avoid embarking on change on your own. While the burden of educating oneself should fall on the individual, the responsibility of designing the future has to happen in partnership with the people you are designing for. Otherwise, you will perpetuate the existing power structures," Clark says.
Find ways to have open and honest conversations about discrimination, social issues and bias that will help educate those in your workforce who need it and can help your employees learn from one another. But don't expect your underrepresented workers to do the work for you — it's not their responsibility to teach coworkers about bias or other social issues.
"Being able to have frank conversations and being able to be open and confront things that we held to be true for so long is a very good way to be more inclusive and diverse going forward. We have had those conversations and they have been very productive, and it continues to bind us together and allow us to operate together," says Olowu.
Find and support new talent pipelines
If you're trying to implement effective D&I strategies and hire more diverse workers, you'll want to evaluate your hiring process and your talent pipelines to ensure you're hiring people from diverse backgrounds, says Lemelle.
Look at your hiring process to see how it can improve and become more inclusive. For instance, you may be limiting your talent pipeline if you recruit only from specific universities or colleges, use biased language in your job descriptions or immediately rule out candidates with nontraditional education or work experience.
It's also important to find ways to support and open talent pipelines for underrepresented groups. You can adopt or fund programs that support underrepresented communities, such as Black Girls Code, or STEM and IT programs at HBCU and Hispanic-Serving Institutions. Providing resources, equipment, and instructional materials is another tangible step companies can take "that would accelerate the entry of Black and brown talent at all levels of a corporation," says Lemelle.
"I think it's not enough just to be diverse. You have to be inclusive; you have to include everyone. It really requires us to listen to each other. We have a saying at Axxess that may the best idea win, and when we have a high-performing team, a diverse team, and you're listening to everyone's ideas and treating everyone fairly and including everyone, what you get is success," Olowu says.