The CIO may have been around for about three decades but many enterprises have not yet prescribed an ideal reporting structure. Should the CIO report directly to the CEO? Or does it make more sense to have a CIO-to-CFO reporting hierarchy?
A few years ago, we shared the findings of a survey of midmarket CIOs and IT executives, which revealed that around half of CIOs were reporting directly to the CEO and roughly a quarter to the CFO. But recent South African research suggests that whatever the official reporting structure in an enterprise may be, the CFO-CIO relationship may be changing, mainly because financial decision-makers are increasingly being called upon to drive a digital-first agenda.
Digital technologies have become so central to the role of modern finance chiefs that it makes sense for the CIO and CFO to work together to make strategic company decisions and financially savvy technology investments, according to a research report from business application maker The Sage Group, "CFO 3.0 — Digital Transformation Beyond Financial Management".
The report found that nine out of 10 South African CFOs today play an active role in their company's digital strategy and around 15% are fully responsible for their organisation's digital transformation.
Business views IT as strategic asset
The Sage research suggests that IT is viewed as a strategic business asset, not an overhead that needs to be reduced. Consequently, it posits that everyone should get involved in the business' digital transformation efforts.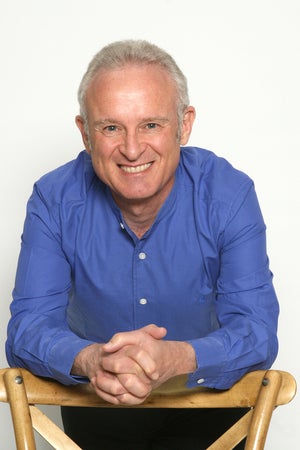 Arthur Goldstuck, founder and MD of South African market research firm World Wide Worx, conducted the research. He explains that CFO 3.0 needs to be a visionary; a trailblazer who uses data and emerging technologies to create a vision for years ahead. Around 10 years ago, notes Goldstuck, the CFO was just in charge of the numbers and wouldn't have known all that much but about digitalisation or technology but as IT becomes a top priority for CEOs, CFOs are being drawn into tech conversations and have a say in the organisation's digital future. "They're not just counting the beans anymore, they're telling us what those beans mean and how we can use them to have the most impact."
But the evolution of the CFO role isn't only happening because technology is everywhere, cautions Goldstuck. The Sage study found that South African finance leaders must understand technology because they are progressively incorporating digital tools into their day-to-day activities in order to drive the finance function's productivity. For example, two-thirds of senior financial decision-makers are using data analytics to up productivity, over 80% say cloud technologies helps them to create more agile and cost-effective in-house finance functions and the same number are using financial management technologies to uncover efficiencies, optimise operations and automate and expedite compliance reporting.
CFO-CIO teamwork is critical to IT strategy
Given the fact that technology represents a significant component of both operating cost and investment in new capabilities, the relationship between CFO and CIO has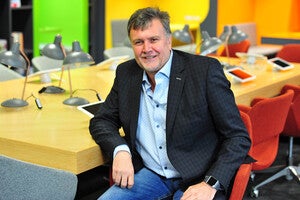 always been important, explains Wilhelm Krige, CIO at Absa Group, the South African-based financial services company. But in recent years, the incredible pace of technological change has made this collaboration ever more critical. CIOs need to support and guide the CFO (and the organisation as a whole) so that they make smart investments and not just chase the "next best thing".
We mustn't forget that CFOs are great problem solvers, notes Yoav Tchelet, CTO at South Africa-based corporate promotional products company Amrod. As such, it's important for the CFO to get involved in key tech projects not just from a finance perspective but also from a strategic perspective. As more and more businesses embrace technology and realise how it can improve their processes and up efficiencies, there is a greater understanding around the impact of technology on the business relative to the investment required.
Ultimately, any investment in technology should support the business strategy, adds Krige. Gone are the days when technology investments could be made in isolation. Today, all corporate executives (including the CFO) need to have a clear understanding of the value of any technology investment, as well as how these decisions align with the company's goals and objectives.
This is especially true when times are tough and business leaders are looking for ways to up efficiencies and minimise unnecessary expenditure. Much like what we've all experienced in recent months with the COVID-19 pandemic, he continues. "The tendency to close the money taps in times of crisis is usually the responsible thing to do in order to safeguard the organisation and its capital. More important, however, is the ability to 'come out swinging' at the right time," Krige says. "Succeeding after a catastrophe (as we saw with the previous financial crisis) depends on investing in the right opportunities both during and immediately after, so that you can to take full advantage of market recoveries."
Communication is crucial for tech success
If CIOs and CFOs want to work together successfully, it's important to keep open communication and have robust debates and conversations, suggests Tchelet. This collaboration makes it possible to constantly rework and fine-tune the company's technology strategy with different perspectives and objectives in mind.
Krige agrees. Mutual trust is key, he says. As with any relationship, there has to be a give and take. "Sound financial control, delivering on your financial commitments, continued focus on optimising and improving your cost base, successful project delivery and being financially responsible are all aspects of how you build this trust and lay the foundation for a great working relationship."