What is the secret to great innovation? Most successful organizations have arrived at a simple formula: start with a business person with the "right" business problem, partner that person with an IT enabler who understands both the business and innovative technologies, add a goal-minded expert technologist, and, finally, incentivize their collective imaginations to invent new ways to apply science and technologies to solve the problem in as-yet undiscovered ways. Then, make the process repeatable.
The right problem is one in which the value of the innovation team's work is magnified and where business outcomes deliver high-demand, scalable multipliers of value. At the same time, business outcomes deliver sustainable value by widening the innovation gap with capabilities that the competition cannot offer.
Identifying the right problem at Georgia-Pacific
Michael Carroll, VP of Innovation and Operations Excellence at Georgia-Pacific, describes the issues that hindered the company's previous innovation process. "In the past, we had a ridged process where you needed to know exactly what you wanted to do," he explains. Carroll challenged his teams to show how they could calculate an accurate ROI for something they'd never done before; they simply couldn't do it.
Since then, Carroll has introduced a new approach to innovation. "When we took market-based management principles and applied them to innovation, we started thinking differently." It's simple, he says, and the process starts with two questions: What are the customer's pain points, and how do we solve them?
When a company defines customer problems first, business outcomes that create value to the customer become the starting point of any innovation. However, a company still needs to decide whether there's enough advantage to take on any given customer problem. At Georgia-Pacific once a team decides on a potential project, it then asks, 'Are we advantaged if we do this?' "Just because you can make money at something, it doesn't mean you have to do it," explains Carroll. "When you consider the difference between doing something you could make money at and doing something you're advantaged in, the opportunity cost is huge." Georgia-Pacific prioritizes "clear advantage" innovations.
Purposeful prioritization at Merck Manufacturing IT
Michele D'Alessandro, vice president and CIO, Manufacturing IT at Merck & Co., oversees a team that partners with the business on the front end of cocreating innovative digital solutions. The company's process to select the right innovation projects has evolved over the past few years.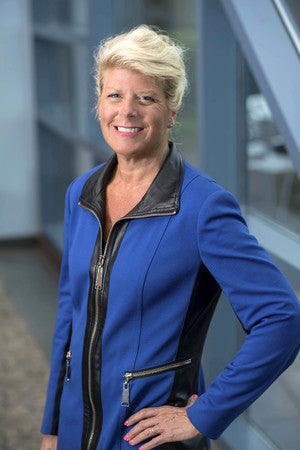 "At first, we started allowing opportunistic work to bubble up: we wanted to promote the idea that everybody can be an innovator, and everyone can leverage an innovator mindset," D'Allesandro explains. "We believe the best solutions to problems are usually borne from where the problems exist, so we initially encouraged a federation of ideas that were fed into an 'innovation hopper' — and the ideas poured into it. While it helped the cultural reinforcement of everybody innovating and thinking about the next best thing to lead to business value, it also created a lot of individualized investments."
The company has evolved to the point where for the past two years, it has explicitly driven a top-down agenda around digital innovation with a more purposeful prioritization process. "We overweight our investments that have the biggest applicability across the entire company," D'Alessandro explains. "We haven't stopped the bottom-up intake of ideas, but we've definitely tamped down the expectations: instead, we take the biggest and best and place our bets there." The company has created a digital governance body that manages a digital portfolio to steward those investments through a rigorous process based upon value realization measures.
D'Alessandro describes the value realization measures as follows: "The measures are not all quantitative, which has created a big debate for us, because every value realization metric ultimately needs to be based on dollars and cents contribution or measurable head count efficiencies. To ensure that good projects that are hard to quantify are not automatically downgraded, we have a robust way that we measure value." Merck posits that projects with quantifiable benefits usually get full funding. Otherwise, projects are given a "proof of value" funding profile and only get full funding after value is proved.
Innovating for advantage
Extracting clear business advantage is the pot of gold at the end of every innovation venture but establishing the processes to do this takes time and care. Following these three steps will set your organization up for innovation success:
Identify innovation projects that deliver real customer advantage over pure ROI financial metrics.
Establish formal value realization measures to rank projects in the innovation portfolio and release funds based upon proof-of-value.
Align all efforts with value for effort.