The coronavirus pandemic has spurred a proliferation of rapid-fire transformations, with IT leaders working through punch lists of priorities aimed at preserving business continuity. But with work from home (WFH) decrees eliminating workplace tête-à-têtes, CIOs are wondering what will happen to serendipitous innovation.
As much as CIOs like to boast about IT staff productivity since they were sent home in March, simulating the water-cooler conversation that can spark fresh ideas is difficult. And humans who have glazed through scripted back-to-back Zoom sessions all day are unlikely to pivot to an ad-hoc meeting to expound on The Next Big Idea. Frustration borne by Zoom fatigue and the lack of face-to-face interaction mounts.
"This is going to prove to be very challenging," says Craig Williams, CIO of networking company Ciena.
The pandemic could have come at a worse time
It's hard to argue that a pandemic is well-timed, but when the coronavirus gripped the U.S., CIOs, who had met with their C-suites and boards in late 2019 to strategize their IT roadmap for 2020, were already executing on their digital strategy, says Carol Fawcett, CIO of Golden State Foods, a purveyor of condiments, dipping sauces and other foods for McDonald's, Starbucks and other brands.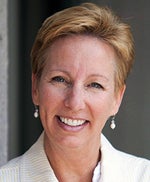 Inspired CIOs and their teams executed on their digital strategy, accelerating moves to Zoom, Microsoft Teams or another equivalent, boosting VPN licenses and network capacity and accelerating migrations to cloud software. They reprioritized projects as needed, Fawcett says.
Fresh research from the 2020 Harvey Nash/KPMG CIO Survey suggests this momentum will continue, as 47 percent of 4,200 IT leaders surveyed say COVID-19 has permanently accelerated digital transformation and adoption of emerging technology.
Fine, but how organizations execute on those plans remains to be seen, CIOs say.
To prepare for 2021, Fawcett says leaders will soon don masks and conduct strategic planning meetings, albeit socially distanced in sanitized conference rooms. But that won't help simulate two developers exchanging ideas over coffee that leads to new feature functionality, or the logistical stumbling blocks that reveal something can't be done because an office hasn't yet been outfitted with wireless connectivity. To ensure that cross-functional collaboration continues to happen from afar, Fawcett is encouraging her IT staffers to drop in on virtual stand-up meetings across other departments.
Even still, Fawcett says, "The challenge for 2021 — and really the back half of this year — is doing that rolling three-month look to make sure we're on the right track."
Williams worries about the logistics of product development when most workers are meeting virtually from home or juggling the mixed bag of in-office, remote meetings that have come to typify hybrid operating models. How do organizations run like this for an extended period, developing products without the benefit of face-to-face meetings? These questions are foremost in Williams' mind.
Embracing emerging tech
Williams deployed tiger teams to explore the use of touchscreen laptops and virtual whiteboarding software to help simulate the agile workflow characteristics to which teams had become accustomed in the office.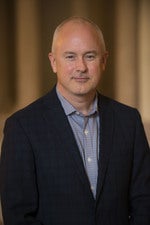 The company is also exploring how it may use extended reality, including Microsoft HoloLens heads-up displays and virtual reality software, to demonstrate emerging products in action from manufacturing facilities to prospective customers. Williams is also interested in how robot drones can be used to scan the aisles of a lab to help researchers better immerse themselves in an environment.
To work through the user experience, Ciena is also setting up focus groups and crafting user personas to understand how various cohorts might leverage emerging technologies across supply chain, logistics, HR, R&D sales and other departments.
"Innovation is the key to competitive advantage in the business landscape," Williams says. "If companies can't figure this out, I don't know how they stay around."
Partnering during the pandemic
Relying on venture capital firms backing cutting-edge startups is one approach to the innovation challenge. And it's a practice that has served Filippo Catalano well in his role as CIO of Nestle, where he is modernizing IT at the consumer packaged goods conglomerate.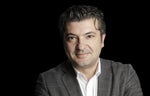 When Catalano needed help improving Nestle's digital capabilities, he turned to VC firm Insight Partners, which introduced him to WalkMe, a startup whose machine learning software helps answer employee questions and troubleshoot as they navigate new applications. "It's a way to increase adoption and normalize the user experience," Catalano says.
To hedge against the digital fraud that spiked during the pandemic, Nestle partnered with Insight-backed Sift, which helps prevent credit card fraud during ecommerce transactions.
Sometimes business challenges are best solved via do-it-yourself solutions. As the pandemic's impact soared across the CPG industry, Nestle activated AR and VR capabilities to provide workers remote technical assistance by superimposing information about machines atop interactive content in more than 300 factories worldwide, Catalano says.
"It's important for CIOs who want to drive transformation in their companies to look inside and outside, to build and nurture a network that is multifaceted," Catalano tells CIO.com.
Whether CIOs are seeking to build from within or partner, innovation will still prove challenging during the pandemic, if only because people haven't been so shielded before.
Why digital tools can help
LogMeIn CIO Ian Pitt says the increase in consumption of digital communication and productivity tools – the very tools some CIOs fear are stilting human creativity — can help in this regard.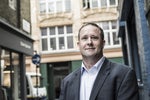 He reasons that in an office setting, someone can walk up to your desk and engage you in a free-flowing conversation, where a simple misunderstanding can muddle an exchange of ideas. Digital tools enable users to jot down fresh ideas that can contribute to critical workstreams in a way that is not possible with real-time conversation, Pitt says.
"It's like being back in college, where you're forced to think through reasons, descriptions and the language," Pitt says. "It helps the thought process coalesce and cuts through the confusion while democratizing the flow of innovation."
Strategic recommendations
CIOs offer the following advice for peers navigating the next steps of the pandemic.
1, 2, 3: People, process and technology. If an organization doesn't have the processes in place to execute in this fashion, efforts will likely fail, says Fawcett. At Golden State Foods, IT works with innovation teams to build new solutions with the understanding that what may work for 10 people may not work for thousands of employees. "Our innovation leaders say think big, start small, but act quickly," Fawcett says.
Answer: How does the tech apply to the business? Technology that does not serve a business function or solve a business challenge is probably ill-advised. For example, Williams says that Ciena hadn't found a use for advanced collaboration and extended reality technologies in the office until the COVID-19 created a business problem of fostering innovation from afar. "These technologies have been around for a long time," Williams says. "We just didn't have a business problem for them to solve."
Capture valuable ideas in writing. It seems obvious, but organizations should encourage staff to capture ideas in writing using Slack, Word, Google Docs and similar apps, as doing so enables employees to carefully refine their thinking, Pitt says. Still, Pitt acknowledges that most workers unaccustomed to writing for value capture are going to have to change their behavior. If not, the risk of innovation stagnating over the long term rises.
The pandemic paves way for new doomsday prepping. Few IT leaders planned for a pandemic scenario, but that no longer matters. Catalano says CIOs who have experienced COVID-19 must drill for future disruptions, including battle-testing hybrid work models now to strike the right balance between productivity and employee satisfaction. "Exercising and drilling on scenarios should be part of every CIO's remit," Catalano says.