Marianne McPeak-Johnson's first opportunity to serve on a public company board was a great experience that (alas) ended in equally great disappointment.
Recruited for an outside board position while she was head of a product innovation and technology division at First Data Corp. in 2017, McPeak-Johnson had the board offer in hand when a last-minute conflict of interest arose. The company whose board she was about to join acquired another firm that conflicted with her employer's business.
"It was so disappointing to have to recuse myself," she recalls, "but at the end of the day, my primary obligation was to First Data."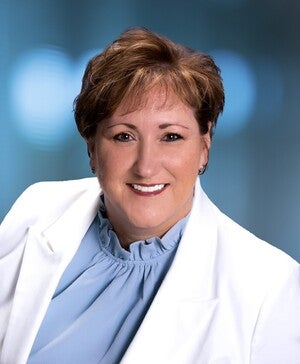 Now serving as chief product officer for Cox Automotive since 2018, the longtime financial technology veteran discussed her board aspirations with the Cox CEO and senior management team before accepting the job. "I told them I intended to serve on only one board," she notes, "and they were very supportive."
In April, McPeak-Johnson joined the public board of Chicago-based OneSpan, a network security vendor. She also joined the growing ranks of fulltime C-suite executives who aren't waiting for retirement to secure a seat at the boardroom table.
If your first reaction is "No way do I have the time with my day job!" it might be time to reconsider. Here are five reasons why fulltime CIOs should be boardroom bound today.
1. Your technology leadership is shining in the boardroom spotlight like never before
That's especially true for CIOs whose ongoing digital transformation work has positioned their companies to make successful "pandemic pivots," enabling remote workforces and keeping their businesses running since March.
"If you've done your job as a CIO, all that digital transformation work paid off huge," agrees Jay Ferro, CIO of Quikrete Corp. in Atlanta and currently serving on boards at both non-profits and for-profit companies. The COVID-19 pandemic has "shown how vital successful technology leadership can be to a company."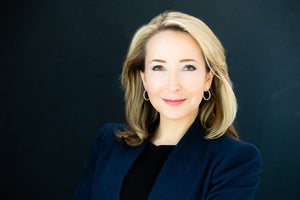 "Even before the pandemic, CIOs were being invited into their boardrooms as observers or participants, not once a year or quarterly, but at every board meeting," adds Khalid Kark, director of Deloitte's CIO Program. He cites a recent "best practice among many savvy CIOs," who offer "roll-up-your-sleeves sessions" to board members the day before their official meeting to explore technology topics in greater depth.
Joining a board while you're still a fulltime CIO can also help you make the most of your interactions with your own board. "Learn what it's like to sit on the other side of the boardroom table," recommends Angela Yochem, chief digital officer of Novant Health, who earlier this year joined the public board of a multi-billion-dollar insurer. "Serving on a board will help you become the best version of your executive self. You'll expand your perspective and gain a broader business context for your own work."
2. Your ability to 'demystify' IT for the board means greater opportunities to influence business strategy
While the strategic importance of IT in the business has been developing for years, the pandemic has opened another window of opportunity for CIOs. "Over the course of the last several months, CIOs are much more core to the business strategy and to winning in the future," says Chuck Gray, who leads Egon Zehnder's Technology Officers Practice in North America. "Now is the time to be truly strategic and talk about the future. Don't waste that seat at the table. Be prepared for that conversation."
Gray is one of the authors of a recent Egon Zehnder report (The Great Digital Opportunity: Technology Officers in the Age of COVID-19), which pulled from several interviews with more than two dozen CIOs and CTOs about the changing attitudes of senior business leaders and boards. He found that "boards have been much more engaged with IT than usual since the onset of the pandemic."
CIOs-turned-board members bring depth of understanding to those conversations. "The formal board meetings can't do justice to all the tech complexities," says Kark, one of the authors of a recent Deloitte research report on the trend.
3. Board search trends are moving toward candidates with diverse and current operational experience
Prominent CIOs who retire and then wait for the phone to ring with lucrative board offers often face a rude awakening, industry experts and recruiters agree.
By contrast, fulltime senior executives have the benefit of being "on the ground" and "current with our ever-changing world," says Coco Brown, CEO of Athena Alliance, an online networking community of senior executive women. "They're navigating it every day."
"I'm a believer that you should start finding a board seat while you're still relevant in the business community you serve," agrees Patti Dismukes, vice president of professional services for Hunter Technical, an Atlanta-based technology staffing firm. "Boards need digital, data and security experts now more than ever."
The search for board candidates with specific operational skills and experience is a topic that comes up frequently for Jocelyn Mangan, CEO of Him For Her, a California-based social impact venture that connects board-ready women executives with influential CEOs. "We are seeing increased requests for operational skills that are diverse, such as CHRO, chief product officers, etc., which broadens the landscape of what boards need now."
4. Finding the right board position takes (much) longer than you think
"Do not wait until you are ready for a board seat to make time to look for an opportunity," cautions Athena Alliance's Brown. "It takes at least a year, if not several, to land a first board role."
That means getting started now to intentionally expand your network of business connections, polish your executive presence, and truly understand the value you have to offer a board, Brown adds. "This takes time, strategy, and often coaching."
[For more on finding a board position, read "Finding the ideal board readiness program (and why you need one)" and "Playing the 'long game' of networking to earn a board seat"]
5. Your CEO will reap unexpected benefits from your board moonlighting (Seriously!)
A CIO's external board work can be one of the best free executive educations in governance and business stewardship, several board experts and CIOs agreed. They cite the value of gaining real-world perspectives on corporate strategy across other industries as perhaps the biggest benefit of all — for yourself and for your organization.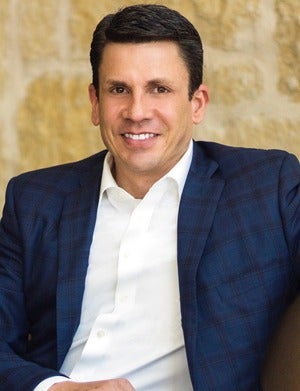 "Smart companies who 'lend' their executives to board service are also investing in their company's own growth," says Brown.
"Board service makes for better (business) operators," confirms Mangan, who's seen proof of that first-hand. "That's something that is endorsed by many notable CEOs we have worked with. Boards also open up networks that may prove to be sources for future employees or partnerships."
Even CEOs who aren't enthusiastic about loaning out their top execs for external board service will support the idea "as long as it doesn't interfere with your day job," Ferro points out. "As a CIO, you have to earn that level of trust."