The Emirate of Ras Al Khaimah in the UAE has a bold ambition of reusing 100 percent of its wastewater by 2023. While RAK Wastewater Agency (RAKWA), the public utility that manages the collection and treatment of the emirate's wastewater, is confident it can help meet this goal in a cost-efficient manner, it first had to overcome challenges related to tracking and maintaining its vast array of infrastructure assets.
Ras Al Khaimah covers an area of about 2,486 square kilometres and produces 12 million cubic meters of wastewater annually. RAKWA manages the operation and maintenance of four sewage treatment plants in addition to 330km of sewage networks and 13 lifting stations across the Emirate.
Wastewater collection and treatment is a complex task, which requires significant amount of plant infrastructure and assets. These need to be maintained efficiently to ensure optimal performance.
"The biggest challenge we used to have was the efficient utilization of man hours and also the accuracy of the operational data which affected decision-making processes," says Walid Abdulrehman Mohammed, Operations and Maintenance Department Manager at RAKWA. Among other issues, the data available about operational assets was not accurate and sufficient to make predictions about looming asset failures.
Implementing EAM (enterprise asset management) software has helped RAKWA digitalize its extensive assets and to accurately document their performance data. A schedule of proactive maintenance has been a logical offshoot as well as a longer-term plan to transform into a "digital water plant".
Tracking a vast array of assets leads to pain points
A key challenge faced by RAKWA was keeping track of the maintenance of more than 3,000 assets. It was also important to ensure that the quality of maintenance was of a uniform standard across all capital assets including pumps, motors and pipes. With a large number of assets to keep track of, it was difficult for the operations and maintenance department to identify where it should prioritize maintenance resources. This reactive approach to fixing maintenance problems was leading to higher overheads, downtime, and reduced efficiency.
RAKWA was keen to modernize its systems and hired experts to transform the maintenance function through automation and digitalization. Mohammed joined the organization in early 2017, and saw the need to change from reactive to proactive maintenance, and to enable the organization to make better use of its resources.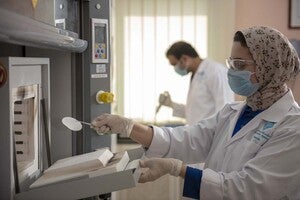 There are a wide variety of players in the EAM market, including major vendors such as IBM, SAP, Oracle and IFS. After assessing a number of EAM solutions from different vendors, the operations and maintenance department decided to implement Infor EAM, due to its suitability for utilities and wastewater operations. The solution was implemented in the middle of 2018 by Intertec, Infor's UAE technology partner, and took about six months to complete.
This was a sizable undertaking and involved capturing age and lifecycle data for all assets. With this information RAKWA can now use Infor EAM to automate its asset maintenance, including daily schedules for the teams to proactively check, repair, maintain or replace assets.
An EAM solution manages all types of assets. It includes tools to visualize the asset structure, geographical information, and a mobile solution. The reporting tools are transactional and capture data on a regular basis. An EAM application is also made up of multiple components including transactional work orders, business intelligence, calibrations, reliability, data management, document management, and contractor portals.
Implementing EAM software is complex
Implementation involves mapping asset infrastructure, groups, departments, reliability centres, responsibility centres, materials, and warehousing, amongst others. It also includes SCADA (supervisory control and data acquisition) systems, process logic control systems, automation systems, visualization systems, data storage systems, and other integration touch points.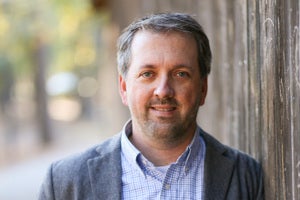 Infor's EAM solution is integrated with the rest of the enterprise's infrastructure using either web services integration or Infor's Ion. "Ion involves orchestration and transformation and is the most common. It is an enterprise application integration tool," says Kevin Price, Technical Product Evangelist, Industry and Solution Strategy, Infor.
Implementing and configuring the enterprise asset management solution is a complex project and requires knowledge that only the organization's engineers may possess. "Customers have reliability engineers already there for a number of reasons. We would use those people in the implementation, since they know the environment, they know the equipment, and they know the reliability component areas," Price says.
The time taken to complete the implementation of an enterprise asset management depends on the number of assets being included and the number of people who will be using the solution. If an organization has 200,000 employees, and 100 million assets, a lead time of 12 months for the project to go live is exceptional. But a lead time of 12 months to go live for an organization of 200 people and 2,000 assets, may be too long.
Typically, an enterprise asset management project is good-to-go, if the visibility of all the infrastructure assets have been captured; their conditions understood; and work orders have been digitalized
RAKWA automates assets tracking
RAKWA is now using Infor EAM to manage assets across all its operations, from the collection network to the maintenance and operation of wastewater treatment plants. All assets in each facility are managed through Infor — from the work order up to asset evaluation, performance evaluation, store inventory, and spare part management.
"We have automated the whole process and removed the paperwork and manual processes," says RAKWA's Abdulrehman Mohammed. This allows the operation and maintenance team to plan in advance and schedule tasks more rigorously compared to the manual system the team relied on previously.
The most important challenge the team faced was to improve the effectiveness of preventive maintenance. After implementing Infor EAM, the team has been able to reduce reactive maintenance tasks. The system allows close oversight of asset performance and detects deviations before they turn into failures.
Being proactive ensures that first, preventive maintenance is of high quality and second, assets are running at optimal performance with less corrective maintenance. Assets can also be maintained and repaired rather than replaced, and damaged or worn assets are attended to before they break and cause outages.
EAM delivers returns on investment
After the implementation of Infor EAM, RAKWA's operations and maintenance team has seen a reduction in emergency work orders versus total work orders. Emergency work orders, where an asset is at risk of failing and threatens to disrupt services, have declined to about 0.40% to 0.45%, compared with almost 1% in 2018. And the amount of corrective maintenance and related work orders has been reduced by 17%. This is a significant reliability gain for RAKWA.
RAKWA has also been using its manpower more efficiently. Fewer hours spent on reactive maintenance has meant more time spent on preventive maintenance, creating a positive feedback loop. With access to accurate data, the operations and maintenance team is able to make better decisions on the timing of large maintenance projects. "Decisions are made on more accurate and real time data being captured," points out Abdulrehman Mohammed.
Abdulrehman Mohammed estimates that Infor EAM has helped to reduce costs across the entire operation by at least 3%. This equates to a huge financial saving. Since the volume of water that RAKWA collects and treats is growing year-on-year, these monetary savings will also grow.
Infor EAM is also contributing to RAKWA's ability to reduce its operational cost of collection and treatment per cubic meter. It currently costs AED 0.65 to treat each cubic meter of water, while it was AED 0.67 two years ago. RAKWA aims to achieve 30% reduction in its operational cost for collecting and treating one cubic meter of wastewater by 2023.
RAKWA embraces predictive modelling
While RAKWA has gained from the implementation of Infor EAM, a continuing exercise is to transform into a digital water operation. "The water industry is transitioning to what we call digital water. Digital technologies are offering us unlimited potential to transform the operations and processes that we have," says Abdulrehman Mohammed.
Predictive modelling can be done by bringing in the data and integrating it with alert management and basic algorithms. Modelling can also mean taking data into a data lake and then using a machine learning algorithm with artificial intelligence to understand when an asset is going to fail predictively. Meanwhile, the end user can prepare support and repair skill services to fix it. While Infor EAM does not support data lakes it does provide connections to them.
RAKWA plans to implement Infor ERP and IoT systems to accurately measure past performance and forecast activities. The plan is to install sensors with critical assets that can link to Infor solutions to get instantaneous data, as well as building a data pool that will have medium- and long-term value.
"Ultimately, it is about improving water sustainability in Ras Al Khaimah. We are excited by the prospect of implementing more technologies to fulfil our goals in the near future," reflects Abdulrehman Mohammed.