With the number of cases of the coronavirus 2019-nCoV accelerating into the tens of thousands, and the number of countries affected continuing to rise, the outbreak is bringing global business to a standstill.
Recently declared a global health emergency by the World Health Organisation (WHO), ASEAN cases have so far been confirmed in Singapore, Malaysia and Thailand, alongside the Philippines, Vietnam and Cambodia among others.
The virus has forced organisations to close offices, mandate remote working for employees, and review corporate travel policies.
Such an approach is placing pressure on IT infrastructure and systems as staff turn to remote working en masse, adding strain to video, voice, collaboration and productivity technologies in the process.
Here, CIOs in ASEAN outline the technology practices in place to ensure business as usual procedures are followed.
In a nutshell…
¤ Establish an appropriate work-from-home policy so staff feel empowered to do the right thing
¤ Consider cloud-based unified communication systems that can scale to facilitate remote working
¤ Adopt two-factor authentication, VPNs and other security measures to protect remote workers' connections
¤ Ensure IT helpdesk procedures can scale to handle sudden increases in requests for remote working and credential renewals
¤ Automate repetitive tasks that don't require the presence of an employee
Tactics in Thailand
Speaking as group CIO of RMA Group, an automotive organisation based in Bangkok, Alex Konnaris said the business has so far instructed staff to work from home if symptoms of the virus are suspected.
"We are seeing an increase in demand of around 20 percent in our remote working systems," he said. "Over the years we have experienced a number of situations where staff have needed to work from remote locations and, combined with our long-term strategy for digital transformation, we have migrated a number of critical systems to the cloud and adapted our internet connectivity.
"We have reduced the number of on-premises services and put additional emphasis on increasing our internet bandwidth to cope with the additional demand on those external services."
As internet connectivity becomes more critical, Konnaris said RMA Group has also provided redundant internet links to ensure users remain online "at all times".
"Whether it is due to environmental disruption or the migration to cloud services, there is more demand on the size, quality and redundancy of internet links," he said. "We might think that the size of internet links is the most critical aspect but being able to prioritise traffic, load balance or failover to redundant links, all bring important performance benefits.
"We are also gaining benefits from cloud services which provide additional security and monitoring features that boosts confidence to an operating mobile workforce. The use of two-factor authentication is possibly the most important improvement we have seen in securing our mobile and remote users."
Staying within Thailand, Voranuch Dejakaisaya, CIO of Bank of Ayudhya (Krungsri), emphasised the importance of re-evaluating business continuity planning during a pandemic crisis, learning lessons following the SARS outbreak of 2002.
"Now, channel communications are more connected and immediate actions to handle the situation, whether good news or bad news, can be taken," said Dejakaisaya, recently recognised in the CIO50 in ASEAN. "The key stakeholders in this crisis are not only our external customers but also our internal users, regulators and the public.
"We are working on each scenario from a worst-case perspective to assess how long we can manage our banking operation."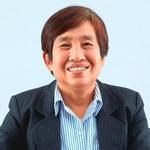 In heading up both IT and operations, Dejakaisaya has also assumed the role of crisis management leader, tasked with developing business continuity processes within the organisation.
"We are communicating with all business functions to understand and follow process and procedures," she added. "We require up-to-date data outlining employee absences, number of staff with flu injections and how to stop the virus spreading to a bigger group.
"Data collection from phone numbers, email, WhatsApp and Facebook addresses is also important to communicate to all our staff, ensuring they receive information that is consistent and on time.
"Our work-from-home policy has also been revised but this is not new for an IT leader because we should have plans to use both in-house facilities and multiple service providers with agreements already in place, not just in-country but overseas and cloud provider options also."
High alert in Hong Kong
At Hong Kong based Hunghing Printing, select company offices and factories are still closed, with no date set for employees to return to work.
"The timing couldn't be any worse for companies with operations in China," said Yee Y. Yu, CIO of Hunghing Printing. "With thousands of staff home for holiday and spreading across Hong Kong and Mainland China, having a crisis communication plan and business continuity plan [BCP] is essential."
In addition to leveraging social media platforms such as WhatsApp and WeChat to communicate with staff, Yu is also placing increased priority on ensuring email communications remain up and running to ensure 'business as usual' operations remain for overseas customers.
"Email becomes an essential tool," he said. "A few years ago, we migrated our on-premises email server to the cloud and one of the clear advantages is the ability to provide email access via mobile phone on-the-go. The effort really pays off as our staff can now access their email while on the road as they return home from Chinese New Year."
Final resiliency efforts at Hunghing Printing centre around "home office enablement" through ensuring staff are set up to access work computers from home over VPN (virtual private network) connection.
"But this places great demands on bandwidth," Yu cautioned. "Users might notice poor response time or lag if this is done over a slow connection."
By establishing guidelines on quality of service beforehand however, Yu said companies can test out various disaster recovery scenarios to determine the number of users it can support and upgrade as needed.
"Luckily for us, last year, we upgraded our internet connection bandwidth to anticipate a spike of 10 times our normal traffic, and it turns out our foresight has paid off," Yu added. "Whether it's a natural disaster or another unforeseen threat, this will not be the last time.
"The coronavirus outbreak is a huge wake-up call for companies and an opportunity to rethink their crisis emergency plan to minimise business disruption."
Priorities in the Philippines
As CIO of Concepcion Industrial, Manila-based Richard Parcia was quick to stress that a rise in remote working is not "out of the ordinary" in a country regularly plagued by natural disasters.
"The demand spikes often happen when business continuity planning related incidents happen," Parcia outlined. "In the Philippines, there are not a lot of cases of the outbreak therefore there is no mad desire to just stay home.
"But we do have the regular typhoons in the rainy season and the occasional inconveniences due to us being in the ring of fire," the seismically and volcanically active zone around the Pacific rim. "It pays for us to be ready all the time. After all, any disaster manager will tell you that the key to any disaster management plan is preparation."
One of the Philippines' most established providers of air conditioning and refrigerators, Concepcion Industrial operates principally through two subsidiaries, Concepcion-Carrier Air Conditioning and Concepcion Durables.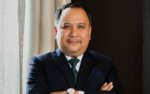 Founded in 1962, the business today is supported by over 170 accredited installer companies, over 130 accredited service centres and more than 2,000 technicians. This is in addition to manufacturing facilities capable of producing 500,000 units of air conditioning equipment and 300,000 refrigerators located at Light Industry and Science Park, in Laguna.
With this in mind, Parcia said Concepcion Industrial is responding to coronavirus "just like any other situation" through the scaling up of BCP-related activities.
"Our infrastructure capacity can handle the demand and is resilient against spikes," he said. "Unified communications are actually built perfectly for these scenarios – the value proposition is immeasurable.
"Unified communications doesn't just simplify your communications infrastructure, it allows you to delimit the variables for you to manage. In this case, it's just bandwidth for users, in or outside the premises.
"While it was intended that such technology would form the backbone of office productivity, its value can be felt tremendously in situations of crisis."
Spikes in Singapore
In Singapore, the local office of Havas has experienced a "slight increase" in user demand since the outbreak, with the digital marketing agency actively anticipating such a spike.
"With having a majority of young population in our office, our management is familiar with remote office work," said Brian Veau, CTO of Southeast Asia and India at Havas. "For a few years we have ensured our employees are comfortable using SSL VPN systems on laptops, and in parallel allow some particular systems to be directly accessible from a demilitarised zone.
"The increase since the outbreak has been due to some users asking to refresh their strong authentication process."
The company's unified communications system is cloud-based, leveraging Microsoft technologies such as Office 365 and Teams.
"This is bringing an additional degree of freedom for our local IT while inviting our employees to work anywhere from their laptop or mobile (application based), or from a non-corporate device with strong authentication (web-based)," Veau explained. "Videos and audio meetings are managed by Microsoft Teams; this is our preferred solution as opposed to our on-premises IP PBX offering."
To handle increased demand, Havas operates a cloud ITIL (IT infrastructure library) ticketing system to handle and prioritise all new requests.
"Our IT team is accountable to reply fast and efficiently because all tickets are KPI monitored by the IT management," he outlined. "Two types of requests can be distinguished: issues related to servers or related to laptops.
"With the latter, our support team is using Teams to access and control the shared desktop of the employee and help to solve the related issue."
Similar to Havas, user demand has also spiked at Singapore-based Etiqa Insurance through an increase in video conferencing.
"IT is working with users to be prepared for the outbreak in Singapore," confirmed Dennis Liu, executive vice president of business transformation at Etiqa Insurance. "We are actively preparing for staff to work from home, through facilitating secure remote access, email access as well as instant communication systems.
"We have a video conference system in place already but in view of the travel restriction the usage may surge. We are working on increasing its capacity."
According to Liu, scalability through the cloud is key when responding to such pressures on the network, in addition to heightened awareness around cyber security.
"The outbreak of coronavirus is a threat, but it also brings opportunity for companies to leverage technology, from automating business processes with less dependency on humans to supporting the new model of working and communicating remotely," Liu stated.
As regional IT director of Aimia, a Canada-based data-driven marketing and loyalty analytics specialist, Ben Kellas has seen usage of collaboration tools increase substantially in not just Singapore, but across the wider Asia market.
"We want to protect the health and wellbeing of our employees and ensure that if they are concerned or unwell anyone with remote working capabilities can take that up," he said.
Kellas said a BCP plan is already in place, which the company currently using the blueprint as a "reference point" during the outbreak.
"This isn't exactly a scenario we would expect but none the less the BCP and the framework should be able to handle the situation," he said. "Specific to technology, increased demand for remote access is being worked through and in some cases, we are discovering some challenges in what can and can't be done remotely and feeding that back to the BCP team.
"Patience and understanding are key. This is a challenging situation in terms of employee wellbeing and not something we would normally expect from BCP or disaster recovery events. However, my experienced peers will recall SARS so we do have a reference point."
Responding through tech
As CIO of Singapore-based City Developments Limited (CDL), Ivan Ng advised fellow technology leaders to adopt a "cloud-first" strategy to help boost internal resilience levels.
"While often over-hyped, cloud-based technologies certainly show value in these situations," he explained. "In our experience, being cloud-first has not only helped alleviate infrastructure complexity but is inherently more agile and faster to scale up. This can be a real value in such scenarios."
Specific to CDL, Ng said demand for collaborative solutions to enable remote, cross-border work has "certainly increased" since the outbreak.
"Employees are justifiably concerned about travel and are looking at ways to work remotely effectively," he added. "The key activities are around planning for the capacity and availability of unified communication systems and enabling the capability for staff to collaborate on documents remotely using collaborative platforms."
The business has also "stepped up" the ability of employees to work remotely by equipping staff with mobile devices, laptops and increased training, backed by the digitising of documents and processes.
"The robustness of IT platforms is usually only fully tested in these 'black swan' scenarios, and it is in these scenarios where we, as technology leaders, need to step up to help enable the continued success of the businesses we support," Ng said.
Even though Amos Group has so far experienced "no significant increase" in demand for remote access connectivity and conferencing software, the Singapore-listed maritime organisation has a tried and test approach to business continuity.
"We do not advocate response with demand but readiness must be in place to prevent sudden paralysis to business continuity," said Quinny Lei, vice president of Group IT at Amos Group.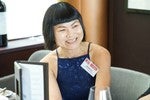 Amos uses Skype for Business, with Lei also acknowledging the need for telephony connectivity to be "well connected with routing to the respective personnel" to ensure constant uptime in performance.
"Amos has long prepared for buffered bandwidth to ensure performance is not compromised," Lei added. "Most of Amos' business critical services are managed via the cloud and accessibility will not be compromised.
"Although Amos has a network performance monitoring system, our infrastructure team is scheduled to perform rotation shifts to ensure connectivity and performance will not hit the threshold amid the outbreak."
In a message of advice to fellow technology executives, Veau of Havas warned CIOs against neglecting security when creating a resilient communications system, especially as panic over coronavirus hits fever pitch.
"You cannot afford to open doors to threats," he cautioned. "Security is a precise and concise art that may have a strong impact on your systems if not completed correctly.
"Take time to identify and gather information on your systems and actual security requirements. Identify who the real people are that need to rely on core systems and think ahead to make it scalable as your business grows."