Here's a throwback – According to the State of the CIO 2010 Survey, Indian CIOs admitted that the second largest barrier to doing their job well was the difficulty in proving the value of IT. Sounds familiar? Perhaps not so much anymore.
In 2019, 94 percent of CIOs stated their role is becoming more digital and innovation-focused. Today, the CIO is not struggling to demonstrate ROI or speak the language of business. For the strategic CIO, developing and refining business strategy, developing new go-to-market strategies and technologies, and driving business growth is the new normal.
Consequently, the tumultuous dynamic between CIOs and CFOs is also finding new ground. Shifting IT models (from Capex to Opex), the rise of digital technologies, and the need for a robust cybersecurity DNA is transforming the CIO-CFO relationship into a collaborative experience.
IT leaders recommend

Executive MBA or certification courses such as 'Finance for Non-Finance Professionals'
Incentivizing financial training
Read, read and read! (For starters: Fundamentals of Corporate Finance – by Brealey, Myers, & Marcus; Corporate Finance for Dummies – by Michael Taillard)
Ten years ago the CIO was struggling to translate the business value of IT, whereas today, 67% of CIOs say that the creation of new revenue-generating initiatives is among their job responsibilities. This Love Aaj Kal of the CIO-CFO equation spotlights how IT is improving its finance game. "A CIO should only do projects that either increase revenue or decrease cost – nothing else matters. Earlier, the discussions were driven by finance because a CIO or IT did not think about 'business'. Today's CIO only thinks about business opportunities, how to create new revenue possibilities – so that's the shift," says Sachin Gupta, president & chief information, innovation & digitization officer, Usha International.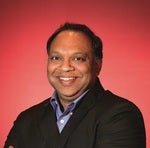 Gupta's perspective comes from experience and practicing what he preaches. He dedicated the majority of his initial time at Usha to gain a better understanding of business nuances in the organization.
How important is it for CIOs to ensure that they and their teams can drive finance conversations? "Every CIO and his team must be cognizant of each rupee being spent and the benefit it will deliver as every action results in either a debit or a credit for the organization. All tech discussions must include financial points. If you can plan and provide for this, the battle is half won," says Udit Pahwa, head – information technology at Huhtamaki PPL.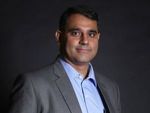 But what exactly can IT leaders do for a better grip on financial concepts?
For CIOs in India, especially those who are IT heads, it is very important for them to learn the business aspect, says Gupta. "Today, it is easy to find a vendor who will run a technology service for you. A CIO needs to have business conversations, and from that conversation, they need to bring out opportunities and then use tech to build solutions to drive the organization forward. For this, if they need to take up courses or certifications, they should, absolutely," he points out.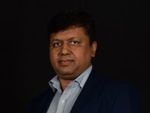 The knowledge of TCO and Cost-Benefit is a must know to deliver better value back to the business, according to Pahwa. Certification courses that can help IT leaders speak the language of finance and business are also critical in this aspect. And whose responsibility is it to train the IT team on finance basics? "I'd expect the IT leader to take the onus. Execution can be done jointly with HR. Learning finance can be made a part of yearly objectives. Merely identifying a training need may not help. Consider making it a part of the review process and lead by example," says Pahwa.
As CIOs master the revenue paradigm, the CFO is getting acquainted with the technology-induced challenges of today – sophisticated cyber attacks. Put CISO in the mix, and you get an even more complicated structure. Too many cooks? "The relationship between the CIO and the CISO is something that is often described as sometimes adversarial but ever-evolving. The support of the CFO is required for both," points out Ratan Jyoti, CISO at Ujjivan Small Finance Bank.
Collaboration is in the air in 2020. It doesn't matter which part of the CIO-CSO-CFO zone you belong to, the difference between success and failure in the enterprise is always a great team.