"My client is not in a hurry," quipped Antoni Gaudi when pressed about whether it was a concern Sagrada Familia would not be completed in his lifetime.
Sagrada Familia now, however, is running to a deadline; the whole organisation is working towards completing the 133-year-old church in Barcelona by 2026 to mark the centenary of Catalan architect Antoni Gaudi's death, according to its CIO Fernando Villa.
But enabling the construction of Sagrada Familia is just one focus for CIO Villa, his C-suite peers and La Sagrada Familia Foundation; entering the final decade of building Villa said that there are many challenges which technology will not just underpin, but provide strategic value across all facets of the organisation. "It's important for us to create value for the business," Villa explained. "If the IT department is not creating value for the business then it's not necessary."
Speaking to CIO UK at the UNESCO World Heritage Site, Villa said that the construction project, tourist attraction and functioning church was undergoing a huge amount of change with the sole purpose of meeting the 2026 goal – and that the project was experimenting with emerging technologies like virtual and augmented reality, drones and 3D-printing while keeping alive the values of Gaudi.
Gaudi's Sagrada Familia vision
"Gaudi is unique," Villa said. "Gaudi was already using 3D 100 years ago with his mock-ups. Today we still work the way Gaudi works; mock-ups and then construction.
"Gaudi was a visionary, the building still looks very modern because it's inspired by nature so not the subject of getting old – the columns inside the church are inspired by trees so it doesn't look like they age.
"Gaudi was sick as a child and spent much time living on the Maresme coast north of Barcelona; there he spent lots of time observing nature and many geniuses copy nature," enthused the CIO, who reports to the CEO of La Sagrada Familia, when discussing his boss's boss.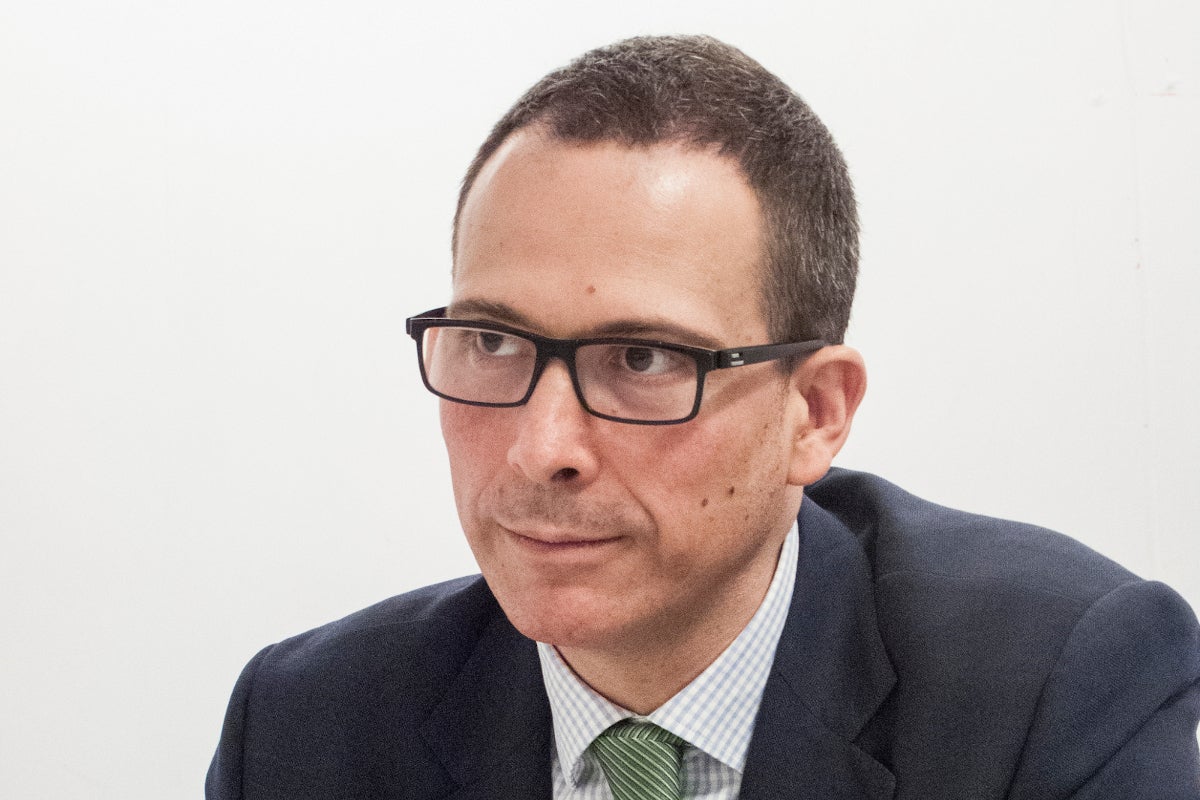 Work on Gaudi's magnum opus started in 1882 with a foundation set up in 1895 to manage the construction of the temple. It was declared a World Heritage Site in 2005, and did not even reach the halfway stage of construction until 2010 some 128 years after work commenced.
Coming on board as CIO in June 2013, Villa said that Sagrada Familia had always been seen as a beautiful project but for years there had not been a deadline until 2026-2028 was earmarked five years ago – but that the church as a tourist attraction was also a key focus.
"My main challenges as a CIO are to facilitate all the processes related to the construction of the church because the main objective is to get the construction process finalised," Villa said. "On the other hand we are very focused on the customer experience.
"We are very much exposed to external scrutiny and have lots of visibility. There is interest from the press and we have to be very careful about how we do things; we cannot afford failure.
"Our principal initiative is reducing waiting for visitors. Now we are working on a programme around the whole process, from the first point of contact the visitor has with the church. Maybe they visit online, and then during the visit and after to generate engagement with the visitor – it's very important for us to understand the user."
Adding value to Sagrada Familia
Villa said that previously IT had been seen as a cost before 2013, but that the organisation's CEO saw the strategic role of technology and how it would provide value to the business.
"Before 2013 there was low added value, and when I arrived in June I wanted to change that situation," Villa said. "We needed to make sure that the IT department was oriented to the business to create value."
The CIO's initial five-point strategy was to improve the efficiency of key processes, standardise technology from its network to operating systems, provide a reliable and secure infrastructure, give every corner of the organisation confidence in the department for everything relating to technology, and to select strategic partners and increase their access to talent, whether they are large vendors, university or startup.
In 2014 the focus of the CIO was to build in basic security features and begin to digitise some of the construction process, creating collaborative tools for the architects to smooth some of the journey to hitting the 2016 completion date. Villa said that he also tackled the problem of infrastructure and the data centre to provide a reliable platform and lay the technological foundations for future developments.
Sagrada Familia deployed a prefabricated micro data centre from Schneider Electric, which sits on its southern corner of the side and for which the organisation picked up an award at the end of 2015. Able to withstand the rigours of the vast building site, Villa also said it was necessary to support Sagrada Familia as a tourist attraction as the CIO made the basilica omnichannel with platform ticketing to reduce queues and be able to sell tickets on tablet and mobile. This has resulted in 75% of ticket sales now being made online, Villa explained.
"Our business is very different. The modular data centre is very important for us at the moment – it gives me peace of mind every day," he said.
Last year Villa turned to business intelligence to improve data sharing and end a culture of information living in silos, continued the digitisation of processes, a mobility programme for Sagrada Familia workers which has involved deploying tablets for construction works and developing in-house apps to aid the building process. The Sagrada Familia foundation has also installed high density WiFi, advanced 24-hour security monitoring and a real-time people counter to have instant data on the amount of people inside the church.
Sagrada Familia visitor experience
Heading in to the final 10 years of construction, much of Villa's current focus in 2016 is on the customer – which is probably not a surprise for the CIO at the one of the top 10 most visited tourist attractions in the world, attracting more than three and half million visitors each year.
"What's very important to us is customer relationship experience," Villa said. "Not CRM, we are in the economy of experience and not management.
"We need to improve this with all the contact Sagrada Familia has with our customers."
While the internal focus is on installing unified comms and a Big Data programme, Villa said that Sagrada Familia was experimenting with a number of emerging technologies as customer-facing initiatives as well as to aid the construction process.
AR, VR, drones and 3D printing
Sagrada Familia is running a virtual reality pilot at the moment to aid the team of 16 highly-skilled senior architects working with Gaudi's designs, while Villa said that they were also piloting augmented reality for the maintenance of the facility where every plan and piece of information can be mapped in an AR system and utilised for internal use.
Villa's team at Sagrada Familia is working with the University of Barcelona on the AR project with tablets and glasses, as well as investigating wearables and drones. "We work with large suppliers, but also look to local universities and the startup ecosystems in Barcelona and Miami for our partners," Villa said.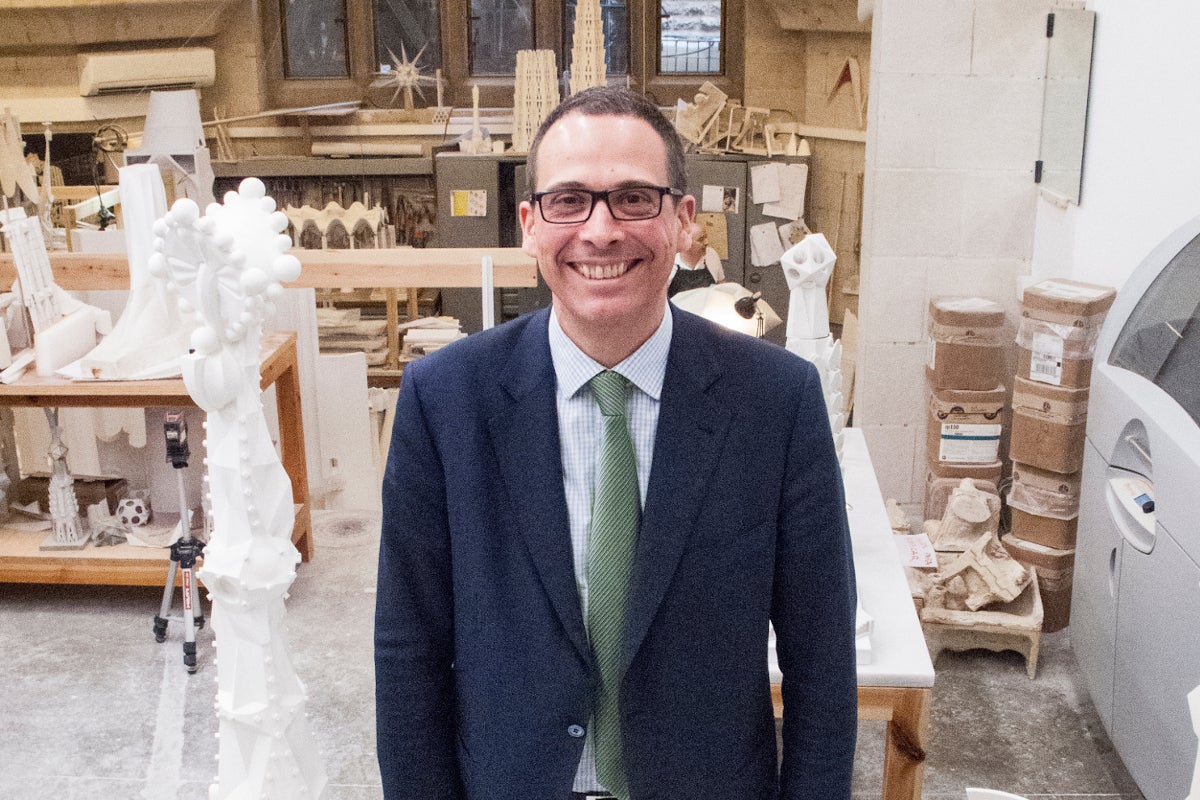 Internet of Things – or more specifically "sensoring" as Villa describes it – is also being used for construction and maintenance, while the CIO said that he could also see a use case for deploying drones.
With eight completed towers, the construction project still has some of its biggest hurdles ahead of it and will have 18 by the time the building is finished. It will be the tallest church building in the world at 170m, a few metres taller than Ulm Munster but a metre shorter than Montjuic hill, the highest point in Barcelona; Gaudi would not let his design rise higher than God's highest creation in the city. Scanning the spires using drones and for the general maintenance of the basilica and towers was something Villa said was being investigated.
Eventually Villa said that following successful augmented reality and VR pilots, they are looking to extend these projects to visitors in a few years as technologies that can make life easier and the experience better for tourists.
The most established of the emerging technologies being used at Sagrada Familia is 3D printing, with Villa giving CIO UK an exclusive back-stage tour of the modelling facility where skilled engineers are printing miniature models of each corner of the basilica before they go to build.
As CIO at Sagrada Familia, Villa is in charge of a diverse team with the three main functions supporting development, infrastructure and business process management, but he said that much like the UK there is a skills gap in Spain with some roles in short supply.
"Recruitment is hard with some skills, particularly in business intelligence and analytical skills from the IT perspective," he said.
However, working on a such an iconic project has its benefits as the CIO helps Sagrada Familia to make its self-imposed 2026 deadline while remembering the spirit of the architect whose vision they are working to complete.
"It's important to keep Gaudi's values alive," he said. "In fact, there is added value working for Sagrada Familia which are the preservation of those values."