The electricity crisis in South Africa and the rest of the continent has fuelled ongoing efforts by the mining industry to adopt emerging technology such as AI-based predictive analytics to optimise operations, bolster safety, and attract investors.
Mine production has dropped significantly in the wake of recent electrical-grid load shedding. The problem has sparked calls for privatisation or liberalisation of the energy sector, opening up the possibility of mining industry enterprises establishing private power systems.
The possibility of big change in the sector has given mining enterprises a renewed sense of urgency to modernise and embrace emerging technology, judging from industry insiders at the recent 26th Investing in African Mining Indaba in Cape Town.
The South African government recognises that self-generation private power is key to closing the energy gap and is keen to allow mining companies to set up their own power projects, said Gwede Mantashe, South Africa's minister of mineral resources and energy, at the conference.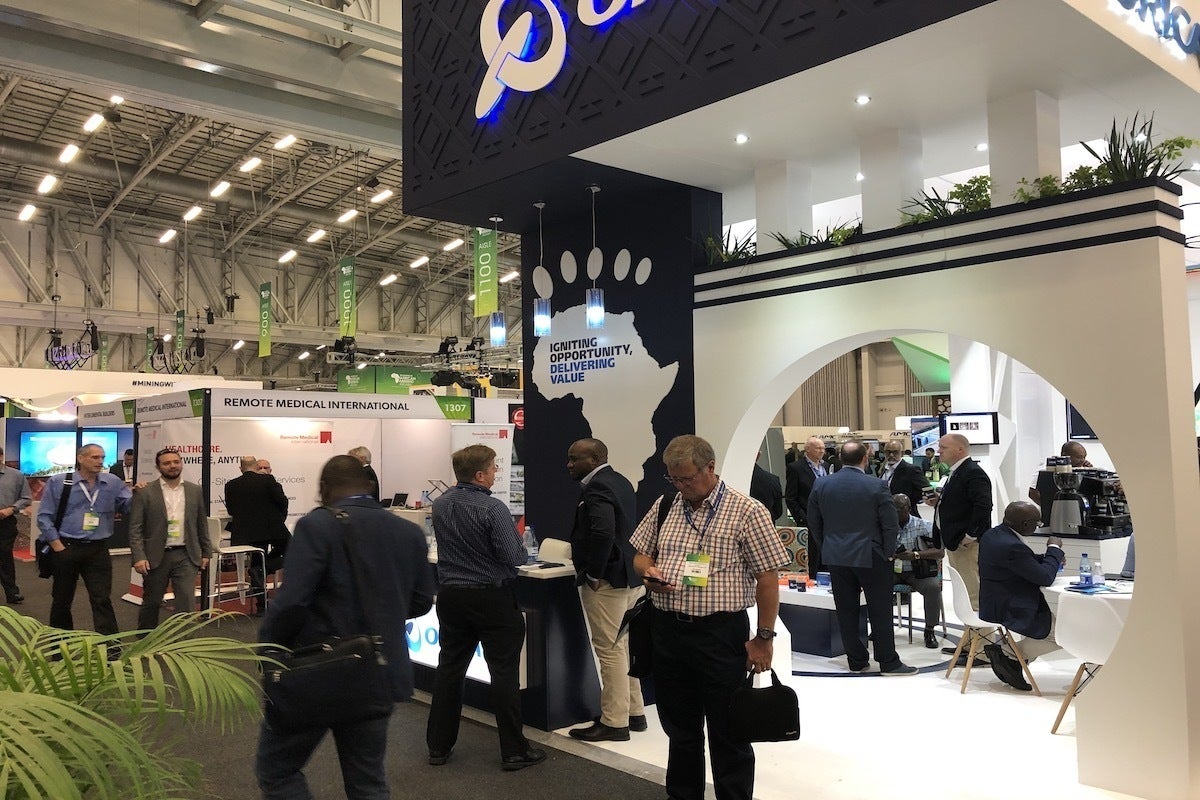 The sentiment was well-received. "Private power is going to help diversify the energy mix," said Roger Baxer, CEO of Mineral Council South Africa.
Meanwhile, the energy crisis has put further pressure on mining enterprises to tap emerging technology to operate more efficiently, as a way of conserving energy, optimising costs and attracting investors to potentially fund expansion into power generation.
"The future of mining should promote artificial intelligence and data automation," said Sierra Leone President Julius Maada Bio, who delivered a keynote address at Mining Indaba.
Data analysis aims to improve safety
Companies are also looking at various technologies to accelerate and enable systematic measures to reduce catastrophic risk exposure and fatalities around mining operations. "In South Africa, we've seen a decrease in fatalities which is in line with the global trend but the issue of risk reduction remains top of the agenda for mining companies," said Marco Pagnini, Principal, DuPont Sustainable Solutions.
A number of vendors at the conference sounded the theme of using predictive analytics to improve safety and operations. "We offer mining companies an all-in-one smart solution that includes hardware and software developed by the South African IT team and aimed at improving human safety in the mining environment as well as improving production solutions," said MineTec's marketing manager, Gina Kunene.
Minetec's collision avoidance device or proximity detection system for example, is being used by a Kenyan coal company as a solution that enables machines to detect each other such that if they are on a collision course, the device warns the operator of potential danger. The solution will compete for market share with related solutions from market leaders such as SAFEmine.
"We utilise proprietary ontology based text mining and machine learning based data mining solutions as well as traditional stat tools and techniques," Kunene said.
Analytics can solve myriad problems for mining companies, and vendors at Mining Indaba were eager to tell success stories.
"Recently, we helped a large mining corporation that was losing production in one of its main operations due to milling equipment inefficiencies," said Mark Evans, Principal at Partners in Performance (PiP).
Predictive analysis cuts downtime
"We proceeded to debottleneck their gold mine processing plant to help prevent further failures and improve performance by partnering with a data scientist firm to leverage big data using machine learning techniques, developing insights and transforming them into actionable recommendations for the client onsite," Evans said. The efforts ultimately resulted in increased production levels and better equipment failure prediction, he added.
"We were also able to get reduced planned downtime for the client through maintenance schedule optimisation and put in place a better system of managing assets by combining millions of data points of equipment variables into a weight-adjusted single degradation index metric that could help track asset health overtime," explained Evans.
Multinational conglomerate ABB has tried to quantify the cost savings that could be realised via real-time analytics and other data management systems.
"Our research reveals that mine digitalisation could save an estimated US$373 billion by 2025 by raising productivity, reducing waste and keeping mines safe," said John Manuell, local business line manager of ABB South Africa, which offers an operations management system featuring near real-time planning, production scheduling and fleet management.
Industry insiders pointed out that the mining sector has already embarked on the path to digitisation. "Our solutions are used at more than 2,000 sites in over 90 countries," said Andrew Osmond, senior business development manager at Micromine, whose solutions cover the full mining cycle from geological exploration and data management, to resource estimation, mine design, planning and production control. the company. "We are even offering open training courses for anyone interested in improving their software skills especially graduates in the mining field without adequate exposure to work experience."
Mining companies under pressure to be more efficient
The mining industry, though, still has a way to go on its path to digital transformation. Mining enterprises in some ways are going through a transformation similar to what communications companies are undergoing, said Nkululeko Magadla, managing executive for resources, manufacturing and agriculture at Vodacom Business.
Over the last two decades Vodacom has picked up a lot of core capabilities around different technologies. "We're in the process of transforming our business from a telecommunications company to a technology company. Incidentally the mining industry finds itself in a similar environment where they have to increase their productivity, improve on their safety record and take care of the environment," Magadla said.
Vodacom sees opportunity in the mining sector. One of the huge challenges the mining industry has struggled with is the technology that would allow companies to view its operations on a real-time basis.
"Typically, the mining industry works on three to eight-hour cycles from the time that they have a process event to the time that they can take corrective action," explained Magadla. "Part of what Vodacom is trying to do is help the mining industry have access to more real-time information, more relevant information and have the ability to make the right decisions that save lives."
Addressing fears that digitisation would have a negative impact on mining jobs, Magadla said that technology can help the workforce to safe tasks that are a more optimal fit for human resources.
"If you can infuse technology into mining you can remove people from the most dangerous parts of the mining environment, improve productivity, and ensure that people are trained in those skills that are more relating to themselves as individuals – more than just to themselves as workers in a particular mine," Magadla said. "Thus technology is a big enabler in mining transforming itself into the next century."