Titan has diversified into different industries over the years. And today, it leads as one of India's leading manufacturers/sellers in watches, jewelry, and eyewear. Earlier known as Titan Industries, Titan Company is a JV between Tamil Nadu Industrial Development Corporation (TIDCO) and Tata Group, under the name Titan Watches.
The 33-year-old India-based organization has been leveraging new technologies to stay relevant to its customers and the new age digital era, led by its Chief Digital and Information Officer, Krishnan Venkateswaran. An alumnus of IIT Bombay and IIM Kolkata, Krishnan encompasses rich experience that spans technology consulting, transformation and leadership roles.
CIO India spoke to Krishnan Venkateswaran on the next big bet for Titan on its digital transformation journey, the role of AI and business imperatives to evolve as a phygital company.
Edited excerpts: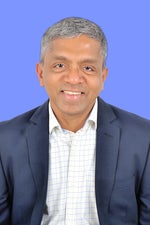 What was the actual need for Titan to adopt artificial intelligence – business needs and/or customer demand from the digital consumer?
Steve Jobs' said many years ago that 'Customers do not always know what they want', and it is quite relevant today. I believe companies have to amplify the market needs to leap ahead. With Titan jewelry, for example, we have been able to showcase creative collections to the customers, and we have extended the same to our watches business. Our technical team has been observing the rapid strides made by AI and ML across the globe and we are quite abreast of the new tech trends.
The AI project was initiated by the digital team and it has found receptivity with the design team because we recognize that we can never replace the human experts in almost any area of Titan. There's a general consensus that certain jobs might get replaced by AI, but humans will always be required to direct the technology in many ways – and design is one of them.
Are you late to the AI and ML party (read bandwagon) in a market place already abuzz with these technologies?
No. The AI project at Titan started at the end of 2018 but the actual work began October 2019 onwards. The first crude version was built a year ago as we waited for the algorithms to mature, and the team to understand and sharpen their expertise in AI, which can't be done by any other approach. Only AI is capable of creating new (and infinite) inspirations for businesses that no other technology can do.
The actual development of algorithms or applications took approximately three months towards the end of 2019. The algorithms are maturing and hence every three months particularly in the area of NLP, the researchers are continually examining different technologies in this space.
As Chief Information and Digital Officer, do you envision AI to mesh more into Titan's digital transformation blueprint? Can today's companies go digital without AI?
I would say a straight no. And the definition of AI is the high level one wherein computers can do whatever humans can do in a better, efficient manner.
For businesses of today, the forecast for sales is valuable input by business colleagues. The monthly and quarterly meetings at Titan start with the digital team presenting numbers crunched by a combination of machine learning and inputs from business colleagues. The forecasts are getting closer to reality with confidence at an all-time high. We carefully measure and go back to business.
Price optimization and modeling is another area with the ability to predict what customer is most likely buy. Knowing or predicting customer buying behavior has been a problem for many years for retailers and AI /ML gives that much-needed feature. Inventory optimization is another benefit of AI for manufacturers and retailers.
Chatbots are super crucial in AI journey as we have chatbots live for eyewear, HR and our team is working on many more across business units. Additionally, image pattern-based search powered by AI is becoming a lifeline for most fashion retailers. Titan's Jeweler business uses a visual search tool to offer more choices for customers on an app or website based on images run by AI at the backend.
What challenges did you encounter in this new chapter from integrating into existing IT infra and/or business issues of merging into the company's work culture?
There can be potential issues working across multiple teams on new technologies like ML and AI, but we managed the unification over the past couple of quarters. Data repository (and not data warehouse as that's too static) has been created wherein the analytics team can access the repository and is able to obtain for any model. We haven't gotten there yet but a joint (mutually discussed) direction is very clear and well laid out.
The more long-lasting problem is the healthy skepticism on modeling technique itself with bias often creeping in due to the analytics team not equipped to stand back and analyze the details. For instance, they might have traced only millennial behavior which doesn't represent the overall customer set. We are vigilant in these aspects including educating the business colleagues on AI conundrum, and that's another big reason why humans will supervise AI.
For extremely rare events, the algorithm (however sophisticated) can have limited deliverables. For example, the gold rates jumped in June and July (almost by 20% in one year), which the model did not factor leading to forecast (that month) going a bit awry – below the usual ninety five percent. But the larger takeaway is that humans are still required in the AI world, as rich experience and domain knowledge plays a key role in how to use data.
Exploring something new like the design tool was a moonshot for us but it pleasantly worked well. Before the AI project, we had a fifty percent chance with a high-risk factor with a novel algorithm or technique but that's a challenge we took and succeeded.
Generative Adversarial Networks (GANs) as a Deep Learning neural network has created a powerful tool that enables the watch designer to quickly select and shortlist new watch concepts for further evaluation and development. Thoughts?
GANs is one example. We took forecast as a challenge because the jeweler purchase algorithm needs to be highly sophisticated in lifestyle business products. It is a serious decision purchase and not an absolute required item. As we are not too far away from jewelers we have understood nuances of AI with our watches business.
AI also implies augmented intelligence as we consciously make sure that AI technology will augment our colleagues (employees) to remain creative, agile and efficient.
Did Titan outsource the AI project or an in-house team was created?
The AI and ML project was an optimal combination of both. The thought leadership and governance around AI was very much internal (in-house) as we scan the state-of-the-art technologies available. Senior executives of the digital and tech team meet industry peers at various conferences to exchange ideas and use cases. The resources on new-gen technologies on the internet are vastly useful.
MEGA TECH TRENDS IN 2020: KRISHNAN, TITAN
The wearable market will gallop in India in 2020 and 2021 in line with the global trend

Increase of personalization as consumers pay a premium for product and experience

'Made in India' ethos to grow stronger for a bigger play for India-based brands

More infusion of digital component into products (watches and eyewear for Titan)

Digitization of supply chain and real-time customer experience across the ecosystem
We had an external execution (implementation) partner but we don't outsource thought leadership and governance as we know what's best for our business.
DevOps plays a crucial role in an organization's digital journey encompassing web, apps, and mobility. What's your approach with DevOps?
We have adopted DevOps as a philosophy as we have an investment in tools/software to monitor and work right across requirements and turn them into deliverables. For specific projects, running almost as a Skunkworks system with different people on cloud-based accounts might turn out to be faster. We have a full-fledged sandbox environment wherein the experimentation is absolutely free and the company pays for cloud accounts and other costs. However, in certain stages of projects, few individuals work better than the DevOps framework.
We use DevOps later, for example, forecast started as a model with a couple of people, which has now become a factory to generate monthly forecast reports. That's where DevOps comes in to maintain the process that's predictable and clean.
What definite benefits do you foresee with AI and ML – short term (over one year) and long term (over the next three years) for the company?
In the area of customer engagement, the system is able to deliver an elevated experience to the customer – online and offline. For Titan Eyewear, we alert customers for the next eye test through the millions of customer data. It is important we reach out more proactively for children (using spectacles) as their eyesight fluctuates faster. One of the big benefits is more medical in nature, unlike our jewelry business where the emphasis is more on aesthetics.
Showcasing the new items in a collection through purchase history saves lot of time of the customers and it elevates the customer experience on the web. We are looking at how technologies can be proactive and conversational. Chatbots are a classic example. AI-driven engagement is not limited to banks and retail but it is being utilized across almost every industry.
Your 'top-of-the-line' priorities in the dual role (Chief Digital & Information Officer) at Titan.
It's not a dual role per se as information is an integral part of digital, and both roles are merging and becoming optimal. As a brick-and-mortar' retailer over the years, my priority is to accelerate Titan to combine the best of physical and digital- and emerge as a true phygital company.
The idea is to enable customers to be omnichannel and not distinguish the customer from online to offline and vice-versa. The digital experience of the products through AR, 3D imaging is a good way to deliver real experience of the product to walk-in customers.
We have launched CRM for the retail sales officers to deliver a better experience to customer who walks in. We have a loyalty club of 20 million customers and when they walk in, they can tailor the conversation based on customer's history.
What according to you will be the megatrends in 2020 and 2021 for India marketplace? What does digital transformation mean to you?
Wearables as part of our watches portfolio is a big trend as the market will gallop in India as it has across the globe. We have plans to serve the customer at attractive price points in this segment. Economically, there is a growing trend towards personalization as people will pay (even a premium) for product and experience which offers a seamless combination.
Make in India or made in India ethos will become stronger which is a great play for brands like Titan. Infusion of digital into products itself will be a trend as digital components for the watches and eyewear segment will be welcomed by consumers. Digitization of supply chain and real-time customer experience will happen across the ecosystem.
Digital transformation, without jargonizing it, is enabling all our stakeholders to experience Titan as a company seamlessly across any channel they wish to engage with us on.