Although the role of a Chief Information Officer and a Chief Digital Officer are built upon technology and both are charged with driving digital transformation, the fundamental difference lies in customer-centricity.
A CDO is primarily charged with enhancing customer experience by leveraging the best of technology in addition to getting buy-in from all stakeholders in the company. However, rapidly changing customer needs have completely transformed the playing field as we know it – companies are expected to compete not only within their sector, but also outside of it.
The uptake and success of digital transformation initiatives are coming from unexpected quarters; consumers are now far more informed than ever before and are willing to try new forms of engagement and technologies.
CIO India, in a tête-à-tête with Abonty Banerjee, Chief Marketing and Digital Officer at Tata Capital, brings to light the evolution of the new age CDO and how ever-changing customer expectations led to the financial and investment major developing India's first-ever voice-based bot solution for loan processing.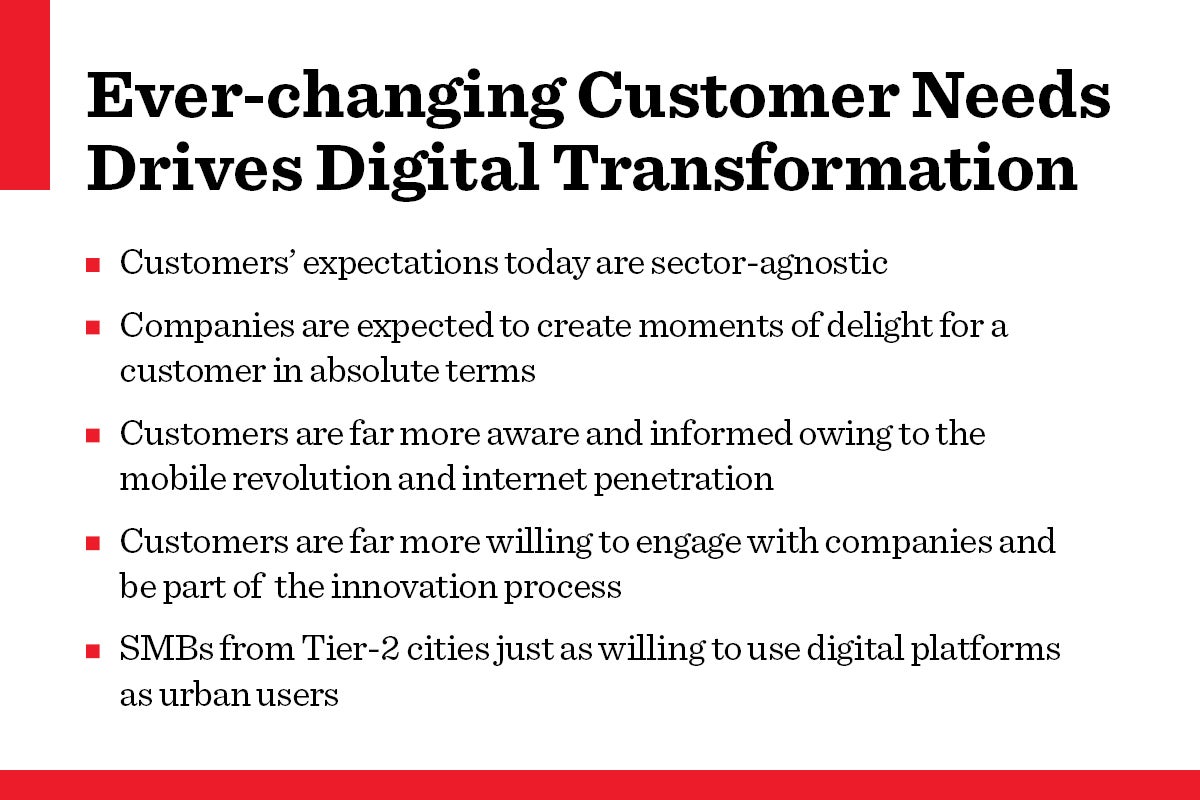 Edited excerpts:
Role of a CDO in 2020: How has the role and responsibilities of a CDO evolved in the last two years?
A CDO's role is becoming increasingly integrated into every function of the company. In some organizations, the role of a CDO started as a purely strategic role. That changed somewhere down the line – it's now becoming more about implementation, recognizing the ROI and achieving cost-efficiency.
And to do that, the CDO and his or her team have to become far more entrenched and integrated into each function of the organization. The CDO should have the ability to work with the rest of the organization and generate an impact that leads to success.
Another important point is the speed of execution, given the fact that technology is changing at an exponential rate with every passing year. So, concepts like 'learn fast' and 'fail fast' are becoming increasingly important.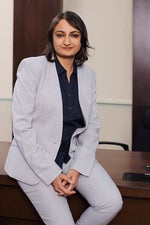 Legacy systems are no longer a bottleneck as you are able to make changes and do things incrementally – you have a whole host of partners, you have fintech sandboxes, and you are now able to launch completely new digital products and solutions. You can make an impact on your organization without having to completely change legacy systems.
You spoke about the need to reimagine user experience. From what you have observed at your organization, how have customers' needs and expectations evolved?
To start with, customers' expectations today are sector-agnostic – if a customer gets a great experience from an e-commerce transaction, he would expect the same convenience and service from, let's say, a banking transaction.
You are expected to create moments of delight for a customer in absolute terms. Moreover, the customer is far more aware and informed owing to the mobile revolution and internet penetration in the country. This puts the onus on companies to be far more alert and accurate when it comes to product or service delivery.
Thirdly, customers are far more willing to engage with companies and be part of the innovation process. They are now a lot more willing to try out new experiences and this trend is no longer confined to the uptown, Tier-1 city customer.
A widespread assumption is that a small merchant from a Tier-2 city wouldn't be too enthusiastic about experiencing a digital platform or self-service. But all of that proved to be untrue – we launched a platform for a finance product aimed at SMEs.
We eventually found out that more than 50 percent of our business in terms of volume came from this digital platform. Furthermore, more than half of this faction is self-serving.
Could you give us a broad overview of digital transformation initiatives at Tata Capital? Which areas have you identified and what's the roadmap for deployment?
Something I firmly believe in is that you don't necessarily have to be the first to do everything, but you must ensure you drive innovation at your organization.
We're putting a lot of focus on transforming customer journeys – the transformation we're trying to achieve is to make customer engagement more seamless and making it as digitalized as possible.
We're trying to make the customer journey more agile and we're benchmarking not only with the best in the industry but sometimes outside of the industry as well. We've started this transformation for our unsecured offerings as this segment is very important for us, but we're planning to extend this to all our products.
The second leg of our transformation drive focuses on the distributor journey – we've tried to enable our partners so that when they interact with our customers, they are far more informed.
The third part of our digital transformation journey revolves around enabling service and mid and back-office automation. Now, this has become far more critical in recent times. Digitizing the manner in which we service our customers is our third cornerstone in our transformation journey.
Finally, the data and analytics layer – a crucial focus area for a CDO – is our fourth pillar in the transformation journey. Taking data-based decisions is a critical factor in the digital transformation journey.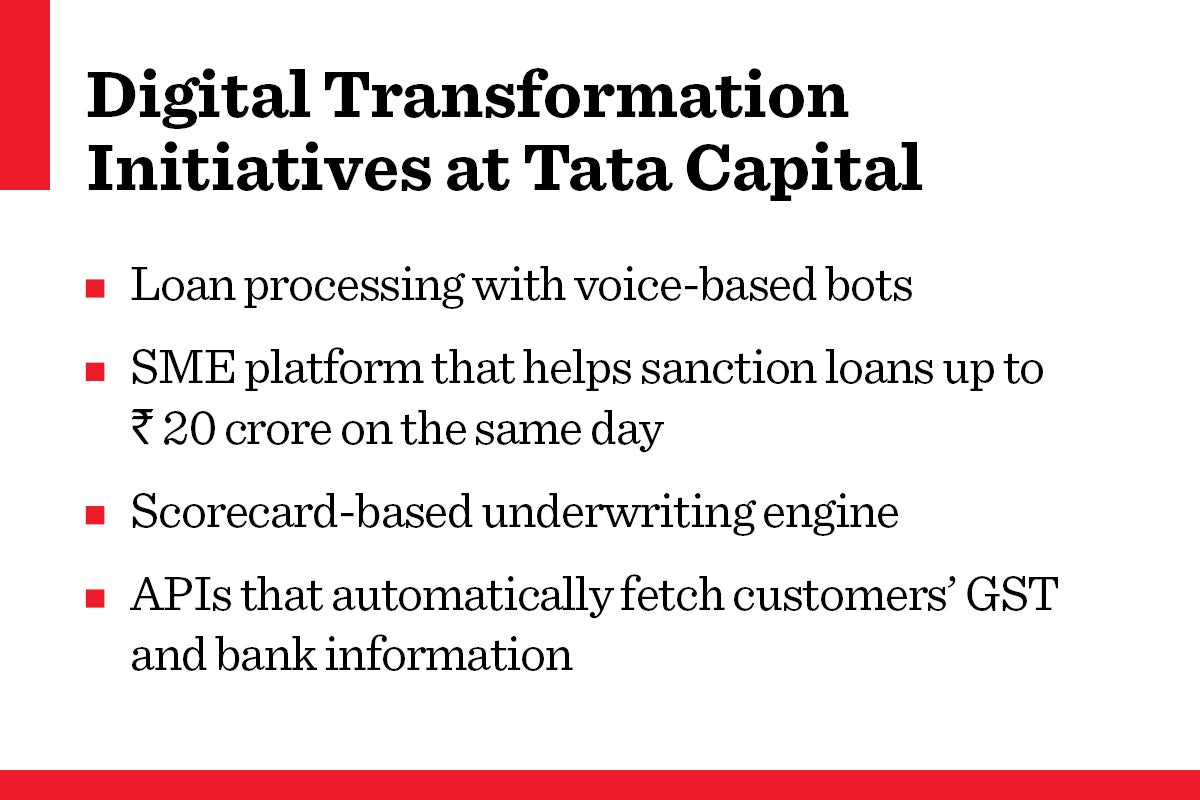 Abonty, our readers would love to know some of the digital transformation projects you and your team deployed at Tata Capital. Could you give us a quick walkthrough?
In the present day, bots are widely being used in the banking space, but we at Tata Capital were the first ones to process loans with voice-based bots.
Following the deployment, we observed that one out of every three customers contacting us was using the voice-based bot. Now, that's a fairly good number for a product that has not been seen before.
The SME platform we created works both for our partners as well as for our customers. Today we're able to sanction loans up to Rs 2 crore on the same day if all of the documentation is correct.
Earlier, loan disbursement of this amount used to take up to two weeks because it involved a long-winded, back and forth process. Today, all a customer has to do is to enter the information in a customer portal.
Now, this portal has APIs that can fetch the customer's GST and bank information. This enables us to come to a decision and approve or decline the loan within the very same day. We have a scorecard-based underwriting engine running at the backend that uses numerous variables, sometimes running into hundreds.
For existing customers, we can process a loan within 3-4 minutes as we already have the customer's KYC information.
I'm curious about the voice-based bot you developed for loan applications. Could you tell us more about that?
We started this initiative with personal loans – it basically replaces filling forms with interacting with a voice bot. It's based on Neuro-Linguistic Programming (NLP). The bot asks you basic questions and fetches information when required.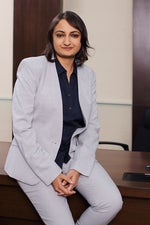 The whole process emulates a conversation and was aimed at younger customers, but we're now seeing customers across all age groups using it.
Conversational commerce has become very common and therefore there's no reason it cannot be used in the financial space as well. The deployment proved to be successful and we observed a fourth of our customers using it.
We then introduced the solution for our Hindi-speaking customer base and at this point in time, one out of three customers contacting us is using the voice-bot option.
What lessons have you learnt from the digital transformation journey you led at Tata Capital? What are your takeaways for CIOs and CDOs embarking on the transformation journey?
A fundamental fact CIOs and CDOs need to bear in mind is that they would need a committed team to move things along and engage with the rest of the organization and get a buy-in from the stakeholders.
It's difficult to drive digital transformation if you are working within a bubble. So, one of the things that can go wrong is friction between various teams. I don't think it's a major challenge from the technology point-of-view as most technologies are now easily available.
Another challenge could stem from procuring a buy-in from the senior management at your company, although that didn't really prove to be an obstacle at Tata Capital.
It's important for CDOs to remember that if they are introducing digital products and solutions for their customers, it's imperative for their organization's employees to also be knowledgeable about them.