Natalie Jantjies has worked in various IT roles at a range of big brands, from South African Breweries and Coca-Cola to British American Tobacco and now, Heineken. When she started out as head of IT at the South African office for the Dutch brewing company in 2017, she was pretty much setting up the function from scratch, working only with SAP's ERP Central Component (ECC), which had been implemented by the global parent company. The ECC essentially integrates data from various components of a business' enterprise resourse planning suite of applications; for example, it updates the various related components that need refreshing when information in one module changes. On top of the base ECC, Jatjies has had to build capabilities including sales execution, IT service and ticket management, and B2B capabilities, as well as the processes and structures needed to ensure that IT delivers real value.
We chatted to Jantjies about IT projects, business operations and her golden triangle for success.
Tell us about your current role.
In December of 2018, I was offered the opportunity to lead digital transformation at Heineken. I was given a big blank canvas; nothing was in place. Some people find this exciting but it's also quite daunting. So I had to set up a digital strategy that matched and mirrored our business strategy and I am still in the process of putting all of this in place.
With no processes in place, where do you begin when you're looking to support the business with IT?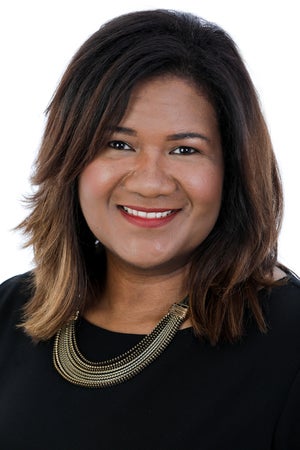 Despite being a global organization, we really didn't have a global strategy or any direction around how to go about handling this new digital age. For me, the choice of where to start was actually easy. I started out my career in finance and business so I tried to look at everything through this lens. I focused on trying to keep stakeholders and shareholders happy by focusing on the business' broader strategic objectives. To find this out, I met with each of the functional directors to find out how the technologies I bring to the table can help them to achieve the objectives they are after. In our case, one of our business' main focuses is around building market share and developing relationships with our customers.
What business or technology initiatives are driving IT investments in your organization?
The ultimate ambition of this function is to assist and enable the business to really exploit true, monetized value out of the use of technology. My ambition is not to have as many pieces of tech as possible. Rather, I want the use cases for each of the solutions we implement to be clear and for there to be a strong business case before we make any investments. What I've discovered over the past year is that 80 percent of my job is about people, change and culture management. And only 20 percent is actually about technology.
How do you balance customer experience, revenue growth and operational efficiency?
We actually went through a digital transformation prioritization process last year. We have four pillars that we focus on as part of our digital transformation agenda. First is putting our employee at the center – digitizing their employee experience and building capabilities so that our teams are future fit and digitally ready. Second, we focus on the customer and consumer experience and enabling our sales people to sell in a more informed, targeted way. The third pillar is around data and becoming an insights led business. Finally, we focus on operational efficiency and identifying where we can exploit technology to be as productive as possible. It's all about priorities.
Can you unpack the maturity of your digital business?
We are definitely not your industry innovators. We're not on the frontline like Google or Facebook. That being said, in terms of technology adoption, I'd call us fast followers. I also think that we have pockets of excellence in terms of adopting design thinking, agile ways of working and working in cross-functional teams. We are constantly making strides.
Your role entails managing teams around the delivery of IS projects. Tell us about these projects and the problems you were trying to solve?
I'm going to stick to our customer and consumer focused efforts. I say customer and consumer because, by law, we can't just sell to anyone. We interact with the people who buy our products (customers) who then sell them on to regular consumers. In the last two years, we've been testing multiple e-commerce solutions in the market. One of my first projects was to create an online portal that minimizes calls into our call centre. Customers can place orders through this platform and the ultimate idea is to enable no-touch orders. We've also partnered with a local organization that provides tavern owners with point of sale solutions and business building training. In addition to this, they've also provided them with a consumer loyalty card. This is big for us because it unlocks data about a segment of our market that we've never had access to before. This enables us to be more strategic about how we sell our products.
What are your top priorities for 2020?
In 2020, my ambition is to make sure that every person in this organization can articulate what our shared digital ambition is. And I want them to feel comfortable talking about what it means to be a digitally enabled organization. In pursuit of this, we are doing very deliberate interventions with certain pockets of the organization. The aim is for these people to be our change agents and become internal ambassadors. It's about showcasing the value of machine learning, IoT and AI to different business stakeholders. In showing them the possibilities of these technologies, the hope is that they might be able to suggest where we can apply emerging tech to benefit different business areas.
What lessons did you learn from this project that might be beneficial/interesting for our readers?
For me, the golden triangle is always people, processes and technology. I've come to the realization that we're now in an era where there are more technological advancements than any business could ever consume. My learning has been around the process maturity problems that come along with this. It's not just about having the right procedures in place, it's about having the right people and culture in place to execute these processes. If you don't have solid processes and people in place, you can have the best technology but it won't deliver results.