Africa's data centre infrastructure is becoming more robust every year, and many enterprises try out cloud platforms first with software-as-a-service (SaaS) offerings. Often, the reason to move to the cloud is to deploy AI and business intelligence applications.
As Enterprise Solutions director at Meltwater EMEA based in Cape Town, Julia Nill needs to stay on top of these trends. Meltwater is a SaaS company that develops media monitoring and business intelligence software, and Nill has worked and travelled across Africa, Middle East and Europe, managing and growing several different teams in the organisation. As a speaker at this week's Women in Tech Africa 2020 event in Cape Town, she'll be touching on the use and future of AI in business. [Editor's note: Since this story was posted, the Women in Tech conference has been postponed, out of consideration for global travel restrictions in place to combat the spread of COVID-19, or the novel coronavirus.]
Nill spoke to CIO Africa about the state of African markets with regard to enterprise tech and the issues around diversity and inclusion. Edited excerpts follow:
What are some of the most interesting use cases you've seen AI-driven data analytics being applied to?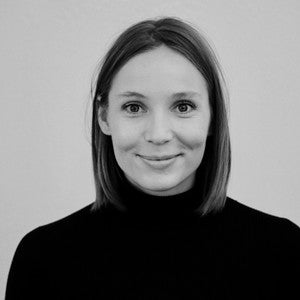 We've seen some really interesting use cases for applying AI driven data analytics in the financial services industry. For example, AI and big data can be leveraged to detect fraud or potential money laundering; it can also be used to improve credit scoring and investment strategy. We've also seen a lot of interest in implementing big data to improve supply chain monitoring. It's really important for companies to be aware of wider macro issues that could impact any of their crucial suppliers or partners. For example, monitoring the effect Coronavirus has on suppliers located in countries that are most impacted.
In your opinion, what is an effective approach to working with a large amount of data and what value can enterprises get from analysing different data types?
First, it is important to identify a problem you want to solve, for example, "I need to understand my customers better." Then you can work towards answering that question efficiently using the right data types. Companies can find themselves going down a very expensive rabbit hole if they don't start with a specific goal in mind. Simply asking "what insights can I get from this data I have collected" is far too broad and can lead to a lot of wasted time and resources.
What are some of the ways in which African businesses have used your competitive intelligence data to develop strategies or identify competitive gaps?
African businesses have found value in using Meltwater's global capabilities and localising our family of solutions to complement their own local needs. Our client, Peermont Casino and Resort, is an award-winning hospitality and entertainment company operating 12 properties across Southern Africa. Peermont uses Meltwater to gain valuable insights on developing industry key trends and how their competitors are leveraging them. Using this information, they were better placed to carve out a unique and differentiated position, which in turn strengthens their role in the industry.
South African sustainable manufacture-retail company, Ballo, also used Meltwater to grow their presence through enhanced PR efforts. Media intelligence allowed them to find a gap in new international markets that were in demand for their products. Equipped with this knowledge, Ballo executed a more targeted PR strategy which helped them reach a wider and untapped audience, ultimately leading to an increase in sales.
Meltwater has many subsidiaries, how do you determine market fit for SaaS products, especially African markets?
Out of the top five fastest growing economies in the world, 3 of them are African countries (Rwanda, Senegal, Ethiopia). As a company that entered Africa at the same time as Google, we know that when it comes to African markets, it is booming economically and technologically.
When it comes to determining which African markets are fit for SaaS products, we take into consideration factors like internet penetration, social media usage, and mobile adoption. Over half a billion Africans have access to the internet. This means that African businesses now have access to more data than ever before, so as a data-driven solutions company, it's a natural fit for us.
Meltwater tries to be as 'on the ground' as possible. This helps us directly understand local pain points experienced by companies while allowing us to deliver local and relevant consultation. With over 10 years of experience in Africa, we appreciate that business here is done based on trust. Unlike in developed markets where things lean more towards self serve, African markets more often than not prefer conversations to happen in person. This is why we have local consultants that travel to meet clients in countries across Africa.
Do you build your software in-house or do you outsource? What combination of coding frameworks and languages are included in your technology stack?
Yes we build our software in-house. Our data and enrichments are made available to developers through our data platform and APIs, via a JSON output. Meltwater is great at successfully using a unique combination of advanced AI systems (i.e. Data, Search, Enrichments, Analytics, Signals) to gather deep insights which are then made available to our customers through our data platform and signals solution. We are committed to driving innovation in this space and being the market leader in what we do. We have the most data in our industry, and we have the widest array of tools to help analyse that data.
You're speaking at the upcoming Women in Tech Conference in Cape Town, what do you think is the best part of being a female leader in the tech industry and what advice would you give to women looking to break into the tech field?
I'm fortunate enough to be surrounded by smart and ambitious women, both in and outside of work on a daily basis. Our management layer is 50 percent female in the African region and I'm proud to be positively disrupting the societal standards of what women in the workplace, and in the technology sphere, should be. For me, the best part of being a female leader in tech is having the ability to positively change the future for others. Knowing that I can be a light and pioneer in this space by creating paths for more women to follow suit is something that drives me.
I believe one of the biggest challenges that women face in the workplace is "Imposter Syndrome". This is when one has the inability to take credit for their accomplishments and has a persistent internalised fear of being exposed as a "fraud." My advice to women who resonate with this is to know your worth and remember that if you are in a position, it's because you've worked hard and deserve to be there! As Miss Universe, Zozibini Tunzi said, "Take up space." There is a seat waiting for you at the table – be bold and come join us.
Finally, it's our responsibility to challenge stereotypes and not succumb to them. Thankfully this is being echoed across all industries and is a common theme across pop culture right now; the future has never looked so bright. STEM (Science, Technology, Engineering and Mathematics) may form the foundation for many tech careers, but the opportunities and options available to you are far and wide. From Political Science and App Development to Cybersecurity and Chemical Engineering, now is the time to feel encouraged by your passion for tech to break into the field.