CIO India's Survey on 'Business Continuity Amid Coronavirus' shows that BFSI anticipates the hardest hit followed by IT/ITES. While COVID-19 has a direct or indirect impact on all businesses, there are pockets of upside that provide hope in the midst of gloomy headlines.
Take for instance the insurance sector. Seema Gaur, Executive Director (IT), IFFCO Tokio General Insurance observes that: "Although people are not purchasing vehicles and there is a subsequent impact on vehicle insurance sales, people are now going to be more aware of COVID-19 and therefore purchase health insurance."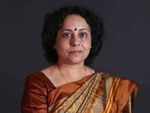 Business impact is not just dependent on the sector and market segment, but also on the customer base. Gaur shares that since the company focuses on Tier-2 and Tier-3 cities — a population that isn't as severely affected as people residing in Tier-1 cities, so the business impact hasn't been profound, yet. "Insurance claims can be processed digitally and business can be conducted on mobile devices and tablets," says Gaur, a big cushion at times like these.
Also read: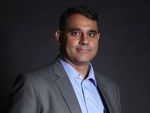 Udit Pahwa, Head-IT at Huhtamaki PPL – a company that's in the business of manufacturing packaging for the Food & Beverages sector, explains that typically in a situation where there are wide-scale lockdowns, the consumption of fast foods items sees a drop. With travel restrictions and fewer people going on vacations, sales of snack food items are bound to dip overall. However, Pahwa points out that panic-buying and stockpiling have resulted in sharp spikes in revenues as demand has grown unusually. Items that were supposed to last for a week are flying off shelves within a day or two.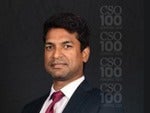 While Pahwa views the situation in an optimistic light, Rajeev Verma, AVP-InfoSec at SRF – a chemical and technical textile manufacturing major, shares that the manufacturing sector is impacted because most of the raw material comes from different countries. "It is critical for COVID-19 vaccinations to come into the market, failing which the sector may face severe consequences."