CIOs moving on to a chief operating officer role, or chief operations officer, have been held up in some circles as a logical transition for leading IT executives and a recognition of the strategic influence of the CIO position. Depending on organisational structure, a number of CIOs have become operations chiefs with technology responsibility.
CIO UK takes a look here at some of the CIOs who have taken up COO roles, and chief operating officers with CIO and technology responsibilities.
Rosie Slater-Carr, COO at the Church of England
A veteran of the CIO100 UK awards and leading CIO in the non-profit sector, Rosie Slater-Carr bid farewell to the British Red Cross in August 2020, where she had held the role of CIO for over five years, to become chief operating officer for national church institutions, at the Church of England.
"I'm incredibly excited to be starting as chief operating officer at the Church of England national institutions, although there are undoubtedly many areas which are a steep learning curve in the new role," Slater-Carr told CIO UK.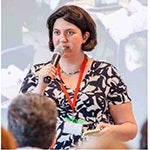 "The modern CIO needs to be able to lead people to innovate and to understand the value to any organisation of data and technology and what these can do to help with the mission. These skills feel increasingly relevant to a COO — who has a broader canvas — never more so than now as people have changed how they work over the last six months. I feel hugely privileged to be able to look across the supporting functions to ensure that they work together to provide new ways of working that support colleagues across the church to do their work."
Kelly Olsen, SThree COO
Before her appointment as chief operations officer at international specialised recruitment firm SThree in April 2020, Olsen was group CIO at Abingdon-based RPS Group.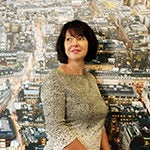 A veteran of the CIO 100 and a 2015 CIO Summit speaker, Olsen's previous CIO roles include stints at commercial real estate group Cushman & Wakefield and NHS Property Services.
In her new COO job, Olsen is responsible for SThree's global technology and operations functions.
Hywel Sloman, Arsenal FC operations director
IT director for Arsenal FC since February 2011, Hywel Sloman was made operations director in January 2018.
A member of the 2017 CIO 100, Sloman was also a speaker at the 2017 CIO Summit where he discussed the fan experience, the impact CIOs can have on sporting performance, emerging technologies and the Arsenal Innovation Lab with Williams F1 CIO Graeme Hackland.
Jennifer Rigby, Lloyd's of London CIO to COO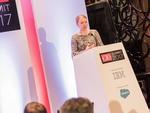 Lloyd's of London CIO Jennifer Rigby was appointed COO at the iconic insurance house in July 2019. A speaker at the 2017 CIO Summit, Rigby had been interim chief operating officer following the departure of Shirine Khoury-Haq, who had announced Rigby's recruitment as Khoury-Haq's CIO at the 2017 CIO 100 UK celebration.
Fraser Ingram, group COO at Virgin Money UK
Fraser Ingram is group COO at Virgin Money UK — previously CYBG — having been appointed interim chief operating officer in November 2018 at what was previously known as Clydesdale Yorkshire Banking Group.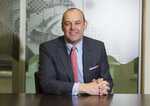 Ingram was recognised in the 2018 CIO 100 UK for his role as innovation and change director at CYBG, the holding company for Clydesdale Bank, Yorkshire Bank and app-based Bank B.
Ingram's previous roles include COO and CTO at Kleinwort Benson and Royal Bank of Scotland, respectively.
Alison FitzGerald, London City Airport COO
Alison FitzGerald was appointed London City Airport's COO in October 2016, having joined the airport as CIO in January 2014. The former Financial Times CIO took on responsibility for all operational areas of the business across the terminal and airfield, as well as retaining responsibility for technology.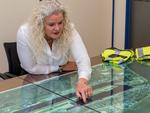 CEO Declan Collier described FitzGerald as having quickly become an "integral part of the executive team in her role as CIO and her remit spread into all areas of the business", and as a huge asset to the operation. "She is an excellent leader and was an obvious choice for COO," Collier said when announcing the appointment.
Patrick Eltridge, Nationwide COO
Patrick Eltridge is a former CIO at Australian telco Telstra, who was then CIO at the Royal Bank of Scotland Group from February 2015 until February 2019, when he was subsequently appointed COO at Nationwide Building Society, taking over from former CIO and COO Tony Prestedge.
Deputy CEO Prestedge remains an executive director and sits on the Nationwide board.
Rob Harding, Capital One chief operations and technology officer
Rob Harding was appointed chief information officer at Capital One in July 2010, and became chief operations and technology officer in August 2017.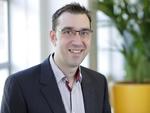 Number 11 in the 2017 CIO 100 and responsible for Capital One's Europe region, Harding has been leading a transformation of the bank's UK business and discussed going all-in with public cloud, agile working, and emerging technologies including the internet of things, blockchain and artificial intelligence with CIO UK in 2016.
Albert Hitchcock, Pearson COO and CTO
Former Vodafone CIO Albert Hitchcock was appointed CIO at Pearson in February 2014, and become responsible for all technology and operations as COO and CTO in January 2016. A former technology advisor to RBS and now a non-executive director at Nationwide Building Society, Hitchcock's role at Pearson encompasses IT, digital product development, supply chain, procurement, customer service and real estate.
Richard Warner, LV= COO
LV= CIO Richard Warner was appointed COO at the insurance mutual in February 2017, and in March 2017 Warner promoted John Chasty to the chief information officer role as part of the company's aim to be a 'Digital First' organisation.
Previously a partner at Accenture, Warner has been a serial member of the CIO 100 UK following his appointment as CIO at LV= in January 2011. A CIO Summit speaker in 2013 where he discussed the internet of things, data, driverless cars and the future of the insurance industry, Warner has spoken to this title about scaling the company, its transformation as well as his role on the executive committee and board of its general insurance business.
John Saffrett, ALD Automotive COO
CIO 100 UK member John Saffrett was appointed global chief administration officer with CIO responsibilities at ALD Automotive, the SocGen owned car leasing and fleet management company, in February 2015. Saffrett was made chief operating officer in May 2017 with responsibility for sales, marketing, product development, innovation and technology at the Paris-based company.
In Spring 2019 Saffrett was appointed deputy chief executive.
Dan Fiehn, Markerstudy COO
Insurance company Markerstudy made CIO Dan Fiehn chief operating officer in July 2018. Recognised in the 2017 and 2018 editions of the CIO 100 UK, Fiehn had joined Markerstudy in 2011 as director of group IT and product management with the remit to establish a group technology function, scaling the function from 500 to more than 3,500 in 2017.
Claudette Jones, National Records of Scotland COO
CIO 100 UK member Claudette Jones left the University of West of Scotland in September 2018, and was appointed intermin COO at the National Records of Scotland in October 2018. The office is a non-ministerial department of the Scottish Government responsible for civil registration, the census in Scotland, demography and statistics, family history and the national archives and historical records. Previously Jones was CIO for the City of Edinburgh Council.
Andy Haywood, N Brown Group COO
Former CIO at Boots and the Co-operative Andy Haywood joined clothing retail company N Brown since August 2014. Joining as CIO and head of business change, Haywood became COO in February 2016 responsible for the organisation's customer service and creative functions as well as leading technology and business change.
Ther former cover interviewee for CIO UK and CIO Summit keynote speaker is now chief information officer at Yorkshire Water.
Andrew Dowsett, Press Association COO
Parent company of the Press Association, PA Group, made its CTO Andrew Dowsett chief operating officer in May 2014. Dowsett has been CTO at PA since August 2011 and retained responsibility for the organisation's technology and all data operations. Dowsett was appointed to the PA Group executive board in 2012, the organisation's first CTO to assume the role.
Kim Hammonds, Deutsche Bank COO
Fomer Deutsche Bank CIO Kim Hammonds moved to the COO role in November 2015 with the company announcing she would be "co-head of group technology and operations". Joining the management board in the process, as COO Hammonds is overseeing the bank's modernisation and restructure, and hired a new CIO reporting to Hammonds who started in February 2016. Ex-COO Henry Ritchotte became the Deutsche Bank chief digital officer with the remit of refocusing the organisation and setting up a new digital bank.
Hammonds left Deutsche Bank in May 2018 and is currently member of the board of directors of various firms, including Zoom Video Communications, Box, Tenable and Segement, among others.
Chris Corrado, London Stock Exchange COO and CIO
London Stock Exchange Group appointed Chris Corrado as COO and CIO in November 2015, with the experienced financial services executive joining as a member of LSEG's Executive Committee.
Corrado, who held a variety of senior CTO roles at leading banks including Morgan Stanley, Deutsche Bank, Merrill Lynch and UBS, took over from Antoine Shagoury who joined the London Stock Exchange in 2010 as group CIO and took on the additional responsibilities of of business operations as group COO in 2012.
Since July 2020, Corrado holds the position of CEO at US-based IT field services firm Sitehands.
Matt Quinn, Tibco COO
Tibco CTO Matt Quinn, who started at the middleware and integration company as a developer in 1997, became chief operating officer in January 2018. Quinn had been made chief technology officer in 2010, and since 2014 was EVP of products and technology, a role which encompassed product engineering and support.
Jackson Hull, GoCompare chief operating and technology officer
Jackson Hull was chief operating and technology officer at GoCompare, joining the Newport-based financial services comparison site in October 2016 and taking on COO responsibilities in November 2017. Recognised in the 2018 CIO 100 UK, Hull is now CIO and CTO at OakNorth Platform.
Jacqueline King, DLA Piper COO Bank of America Merrill Lynch COO SVP, Technology and Operations
Jacqueline King has been COO at Global law firm DLA Piper since October 2017. King was previously COO and enior vice president of technology and operations at Bank of America Merrill Lynch from 2012 until 2017, and vice president of information technology at GE – NBC Universal during the 2004 merger, before becoming senior vice President of operations.
A member of the senior leadership team during her period at Merrill Lynch, King had responsibility for all business performance, the delivery of business strategic initiatives and support services in technology and operations for corporate and commercial investment banking across Europe, Middle East and Africa (EMEA) and Latin America regions.
Morteza Mahjour, Lloyds Banking Group CIO, former Royal Bank of Canada COO
Former Lloyds Banking Group CIO Morteza Mahjour has COO experience from his previous role as chief information and operations officer at the Royal Bank of Canada, a position he held for four years.
Mahjour was Group CIO at Lloyds Banking Group from August 2014 until November 2017, and in November 2016 was appointed a non-executive director of a new Lloyds non-ring-fenced bank. Mahjour has discussed end-to-end transformation and creating a startup culture at Lloyds to secure the future of the 320-year-old bank.
Since September 2019, Mahjour has held the role of non-executive director at the Co-operative Bank.
Chris Taylor, Former News UK COO
Telegraph Media Group CIO Chris Taylor was previously CIO at media rivals News UK, and was handed COO responsibilities in July 2013 while he continued to lead IT operations. Before moving to The Telegraph Taylor was part of the executive team and a board member that helped News UK return to profit in 2014 for the first time in 13 years, bringing to an end a stretch of corporate losses that totalled nearly £400 million.
Kevin Murray, Axa UK Group COO and CIO
Kevin Murray has been Group COO and CIO of Axa UK since October 2011. Sitting on the board and with weekly meetings with the CEO, CIO 100 honouree Murray has told this title that as a COO and CIO he has been able to set transformation strategies that benefit both operations and customer experiences.
Mike Young, Centrica CIO and former Post Office COO
Centrica CIO Mike Young was previously CIO at Dentsu Aegis Network from August 2012 until August 2016, and before joining the global advertising and media services agency had been chief operating officer at the UK Post Office since 2008 where he was chair of the operating and transformation boards.