For companies that rely on field service technicians, an efficient mobile work experience is essential. And these days the software your technicians use in the field better be intelligent as well.
Count Black and Veatch among a rising tide of companies transforming their field tech's work experience, as the construction firm is leaning into artificial intelligence to automate tasks for field service technicians who support its construction of cell towers, fiber broadband networks and other critical infrastructure that telecommunications carriers require.
The initiative is part of a corporate push to empower workers with technologies that afford them the convenience they have become accustomed to as consumers, says Barbie Bigelow, former CIO of the $3.5 billion company, whose 11,000 employees also provide engineering, procurement and consulting services for water, oil and gas companies.
"We want our professionals to have a great experience at work," says Bigelow, who left the company earlier this month. "Sometimes their experience outside of work, as consumers, is better than when they're performing tasks, collaborating and analyzing on the job."
B&V field service technicians travel to remote locations to perform and carefully document inspections, installations, maintenance or repairs on telecommunications and industrial equipment. The company's injection of automation and artificial intelligence into its techs' mobile work processes is helping them perform that work more efficiently.
AI fuels field service work
Figuring out ways to empower B&V technicians in the field falls to David Simmons, senior director of innovation and technology for B&V's telecommunications unit. To facilitate this effort, Simmons has installed mobile software that pushes detailed information about designs, repairs and other content onto technicians' smartphones.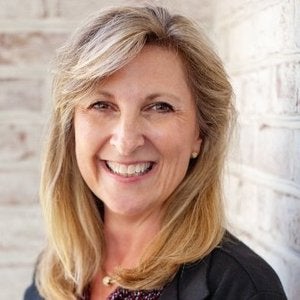 Dozens of applications provide similar capabilities, but Simmons says software he selected from startup Zinier automatically routes work order assignments, change orders and recordkeeping, creating a communications loop between the B&V's back-office and front-office operations and the field. By pairing machine learning algorithms with historical data, Zinier anticipates when machines are likely to break down and recommends that B&V deploy technicians to fix them, Simmons says.
Adopting Zinier is part of B&V's drive to get out in front of 5G, which will deliver faster data transfer speeds at lower latency, ushering a new wave of ubiquitous internet connectivity. But 5G requires major equipment upgrades to existing macro sites, as well as increased capacity using densification with small cells and oDAS (outdoor distributive antenna system) networks.
Out of the box, Zinier's algorithms look for certain traits or characteristics, but they also learn from data generated daily by B&V's operations, as well as from B&V worker feedback when they accept or reject its recommendations. "It takes in all these inputs to figure out the best parts of a workflow to automate, all depending on the use case the customer has configured," says Arka Dhar, co-founder and CEO at Zinier, adding that customers can pick the algorithm and set data parameters.
Auto-generating work orders and repairs
Examples include auto-generating requests for building permits and work orders, and triggering updates to these requests on the fly. The software also automatically recognizes potential breaches of work order service-level agreements and adjusts schedules to address these issues. It can also auto-generate parts transfers when parts are low in trucks.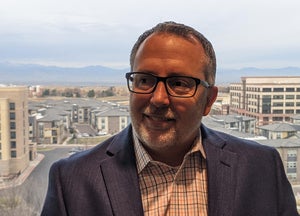 Previously, much of this work was done via phone or in the flesh, with workers traveling across town to pick up building permits and other documents and checking and entering data on laptops they'd lug around in their trucks, Simmons says. Now the work orders are generated via an application on a smartphone in the technician's pocket.
"Many offerings provide a sleek way to get data on a phone, but we ultimately chose Zinier because they stacked their technology atop algorithms for crowdsourcing the data," Simmons tells CIO.com. "The differentiator is in getting data from upstream through intelligent automation into the hands of the field person."
This appears to be the prevailing strategy for field service work. By 2022, over 50 percent of field service providers will offer a digital customer experience that enables two-way interaction and workflow initiation via multiple human and nonhuman channels, according to research Gartner published in December. AI will increasingly guide these digital services, according to Gartner, which expects that 30 percent of software vendors serving the field service market will infuse their platforms with AI by 2022.
Bigelow likens the Zinier technology to how Uber empowers its drivers with mobile software and analytics to serve their passengers. And she adds that B&V's staff has embraced the company's growing adoption of emerging technologies — which also includes exploring robotic process automation (RPA) and autonomous vehicles to lay fiber at construction sites — to foster a more service-oriented culture.
"We want to be proactive about the future of work because this is where things are headed," Bigelow says. "The more tech savvy our workforce is, the better positioned our workforce is."