It's fair to say that New Zealand CEOs are confident, but cautious…We need to challenge our low revenue growth expectations and be willing to disrupt our own businesses Godfrey Boyce, KPMG NZ
Despite high confidence levels around organisational growth, the vast majority of New Zealand CEOs are still expecting low revenue growth, according to new research from KPMG New Zealand.
The latest KPMG CEO Outlook Survey shows that while almost 90 per cent of New Zealand CEOs surveyed are confident in their growth prospects, there is a real disconnect when it comes to revenue growth.
The vast majority of them expect revenue growth of less than 2 per cent over the next three years.
This disconnect is also evident on their views around the impact of digital technology.
The majority (70 per cent) of CEOs view digital transformation as a key pillar in their strategy. But when asked when they will realise the benefits from digital transformation, 40 per cent of CEOs don't expect to achieve a return on investment within three years.
"It's fair to say that New Zealand CEOs are confident, but cautious," says Godfrey Boyce, chief executive at KPMG New Zealand.
"Now is the time for them to question 'am I prepared to back my ambition, and invest in the key enablers for growth and change in my organisation?' To achieve their potential and leave a legacy to be proud of, the answer needs to be 'Yes'."
The 2019 KPMG New Zealand CEO Outlook Survey is run in conjunction with a KPMG Global survey of 1,300 CEOs. KPMG says 50 New Zealand CEOs from different industries participated in the global survey.
Cyber excellence
An area where NZ CEOs need to focus on is cyber resilience.
The KPMG survey finds New Zealand ranks lowest globally in preparedness for a cyberattack, with only 48 per cent of New Zealand CEOs viewing their organisation as well prepared.
KPMG notes that in an environment where digital innovation is critical for resilience and long-term success, CEOs are clear that cybersecurity excellence is much more than a defensive or mitigating capability.
Cyber resilient CEOs feel their organisation views information security as a strategic function and as a potential source of competitive advantage, they are well prepared for a future cyber attack and have highly effective cyber security specialists as part of their workforce, says KPMG.
KPMG also notes that CEOs who have made their organisations more cyber resilient are also focused on disrupting their industry.
Continuously challenge yourselves
Boyce says a growth mindset is imperative.
"We need to challenge our low revenue growth expectations and be willing to disrupt our own businesses," says Boyce. "Ultimately, this needs to be customer driven."
More than half of New Zealand CEOs believe that their investment in customer experience has delivered results. But KPMG says it's not easy, with 60 per cent of New Zealand CEOs acknowledging they still need to do more to improve their understanding of their customers.
"The customer landscape is changing rapidly, and the high bar for excellence is no longer industry specific," says Boyce.
"CEOs must take the lead to ensure customer-centricity is embodied at every level of the organisation. We need to draw on our innate ability to act quickly, do things differently, and continuously challenge ourselves as to whether it's enough."
KPMG says it is important for CEOs to build an environment and culture of constant challenge, but make it fit for their organisation.
"We don't think Kiwis really relate well to the concept of 'fail fast' so CEOs should foster an innovation culture of 'learn fast'," says Boyce.
Innovation should also be considered a daily occurrence, and doesn't have to be a formal programme requiring significant investment.
Drive radical change
"To drive innovation and change, CEOs need to be prepared to take their organisations in entirely new directions," reports KPMG in the summary of the findings of the global survey.
The research suggests certain qualities that will be critical for generating new ideas and driving radical change.
First, leaders need to be closely connected to their customers, maintaining a dialogue and understanding their changing values and needs.
Seventy-one percent of CEOs across the globe say they feel it is their personal responsibility to ensure that the organisation's environmental, social and governance (ESG) policies reflect the values of their customers.
Second, CEOs need to balance data-driven insight into customer needs and requirements with their own expertise and intuition.
KPMG research shows that across the globe, 71 percent of CEOs say they have disregarded data-driven insights because they were contrary to their own experience or intuition.
"To get value out of increasingly sophisticated analytics, CEOs need to ensure they can trust the findings in front of them," says KPMG.
"Building a framework of checks and balances is crucial. That involves making sure algorithms are not relying on biased information and that diligent quality control measures are in place so they can make more data-based decisions with greater confidence."
CEOs also need to create an environment where willingness to change is seen as a strength not a weakness.
The report, for instance, finds the majority (74 per cent) of CEOs had a significant misstep early in their career – such as launching a venture that ultimately failed – but learned from their experiences.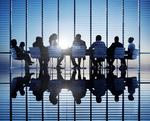 No caption
Sign up for CIO newsletters for regular updates on CIO news, career tips, views and events. Follow CIO New Zealand on Twitter:@cio_nz
Send news tips and comments to divina_paredes@idg.co.nz @divinap