IT leaders get many opportunities to test their mettle, but perhaps no way is more challenging than the stretch assignment: that ambitious project that forces IT leaders to expand beyond their comfort zone and prove their leadership skills.
Stretch assignments include anything from taking on Herculean projects to tacking on additional roles in adjacent areas of the business. Because such assignments often require transformational or encompassing projects, they are critical for helping CIOs cultivate relationships with colleagues across the business, potentially opening new avenues for IT leaders.
Stretch assignments have many forms and functions, but all help CIOs earn or bolster their current position.
Taking on business transformation
Milind Wagle was working as vice president of global IT at Equinix when then CIO Brian Lillie tapped him to tackle an overhaul of Equinix's quote-to-cash systems, which cover processes that generate price quotes, invoices and other financial records for customers and channel partners. The global transformation pared 15 technology systems that previously operated regionally in 16 countries down to six strategic platforms. In the process, Wagle says, Equinix created a consistent customer experience.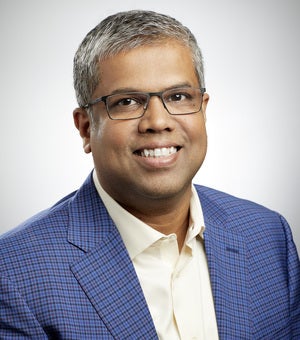 "It was my biggest and most complicated professional assignment," Wagle tells CIO.com, adding that the quote-to-cash systems touched 90 percent of the company in some form.
As the day-to-day owner of the project, Wagle liaised with much of the business, gaining access to the executive team that he didn't enjoy previously, including a weekly audience with then CEO Steve Smith. The program, which included significant change management, was completed on time and under budget, making Wagle a shoe-in for Lillie's successor as CIO in 2016.
"I was a tech guy running a business transformation," says Wagle, who managed Equinix's applications upon joining the company in 2010. "It helped me get set up for the CIO role." And he's paying the opportunity forward. Since taking the role, Wagle has handed off stretch assignments to executives in his applications and infrastructure teams.
Initiating culture change
Sometimes stretch assignments require CIOs to spearhead a culture change. This was the case for Javier Polit, who recently concluded a three-year stint as CIO of Procter & Gamble (P&G), where perhaps his greatest achievement involved a stretch assignment to fortify the company's digital fluency.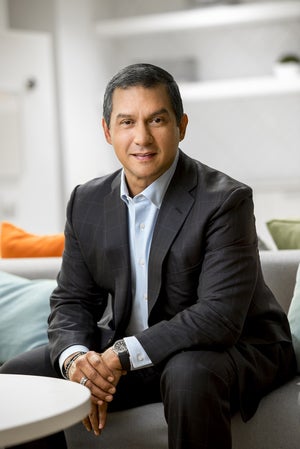 P&G had long functioned like any traditional company, with business drafting technology requirements and handing them off to IT. But this wouldn't do in an era where digital crosses boundaries between IT and the business, so Polit spearheaded Hands-on Keyboard, a global initiative in which he co-located IT employees with the business to help cross-train them in critical tech areas such as analytics, data science and artificial intelligence (AI).
The strategy is risky, as employees can clash or balk at feeling as if they are being force-fed new skills, but Polit sold the initiative as a critical reskilling venture aimed at bringing a 182-year-old company up to speed. Rounding out P&G's talent transformation was a "hub-and-spoke" model comprised of centers of excellence (COEs) located near major colleges and universities from which P&G recruited fresh talent. The COEs, located from Silicon Valley to Portugal and other countries, evaluate cloud, AI, machine learning and other technologies that are critical today and in the future, Polit says.
Jumping into new roles
Sometimes stretch assignments are built during the baptism by fire that is the digital transformation, as 84 Lumber CIO Paul Yater learned a year ago.
After securing quick wins, including building a mobile application that gives contractors access to information about scheduling contracting jobs and building an enterprise data warehouse in the cloud, Yater's COO asked whether he'd like to take on the mantle of head of human resources. The goal: modernizing IT systems and processes.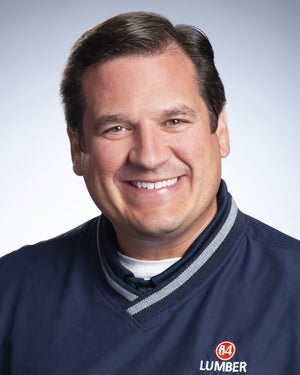 Recognizing that 84 Lumber associates are the company's most important asset — most managers work their way up from entry-level positions — Yater jumped at the opportunity. Yater spent a lot of time asking HR staff what they needed in terms of tools, training and structure to be successful in 2020 and beyond. For example, he asked department leaders whether the company needed a new employee incentive program. Then, under his stewardship, Yater's IT team spent the past year upgrading HR systems to improve recruiting, training, payroll, development and onboarding.
But Yater recognizes that a willingness to move outside his comfort zone could afford him other opportunities. He advises IT leaders pursuing stretch opportunities to listen intently, ask good questions and, most importantly, "do what you say you're going to do, so that you earn the right to do more."
Embracing emerging technologies
Wrapping one's arms around an emerging technology as part of a corporate IT modernization strategy is another way IT leaders are stretching themselves.
Just ask Stewart Fry, who has spent much of his 27-year career taking on "hairy challenges" for multinational gas concern BP, which owns 19,000 gas stations worldwide. His latest? Governing a "cloud first" strategy, which includes a hybrid model of several mega-datacenters and cloud software from Amazon Web Services, on which it runs BP.com, and Microsoft Azure for machine learning solutions.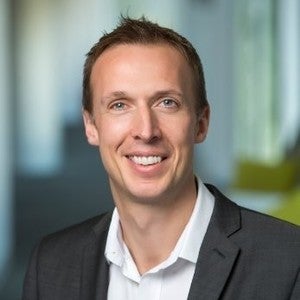 Fry, the company's global VP of enterprise IT services and digital platforms, says expanding cloud capabilities taxes an organization's ability to optimize because "costs can get out of control if you're not on top of that."
Fry helps train cloud engineers, as well as IT executives on how to manage digital products in an increasingly cloud-native world. "It's completely different than in the past, when you just dumped it on the hosting guys," Fry adds.
The keys to "leaning into something you're not confident you know how to do" requires having the confidence to learn, as well as a grasp of the business to understand the opportunities you can exploit, Fry says.