Enterprise CIOs today have a double-edged opportunity at the boardroom table. One side of that opportunity is the classic role CIOs currently play as senior executives on the CEO's team. The other side is more aspirational — but increasingly attainable — as one of the corporate directors on the board itself.
For CIOs interested in seeking corporate board seats, practical questions abound: What is the process is really like? How do you get started? What connections do you need and how do you nurture them? What does a board resume need to highlight? But perhaps the best place to start is with the most basic question of them all: Why seek a board seat in the first place?
Here, CIOs who have made the leap share their experience.
Start by knowing why
Board work can be gratifying, engaging and fun, says Frank Modruson, former CIO of Accenture and a board member of two public companies and two non-profits. "But you have to know why you want to be on a board."
Upon retiring from Accenture in 2014, Modruson, who "was always intrigued with the function of the board" knew he wanted to stay involved with business to leverage his 27 years of IT leadership expertise. "I wanted to have an impact on companies, so that got me interested in board service. I'm fascinated by the nuances you end up learning."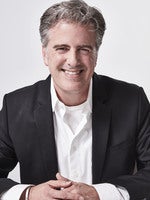 George Corbin, who led transformation efforts at Mars and Marriott International, was drawn to his first board seat by a desire to leverage his expertise for greater impact. He joined the board of Edgewell Personal Care in October 2018, attracted not only by the market disruptions rippling across the consumer products landscape but by the willingness of EdgeWell's board to embrace the changing customer dynamics of the digital age.
"I found a management team there ready to change things up," says Corbin, who also writes, consults and speaks publicly about digital disruption. "Knowing the experience I brought, I could ask the right questions and know they'd have a good cascading impact."
How much work is it really?
The level of work is significant and daunting — hundreds of pages of board materials to read before each meeting, for example — and the pay for many corporate board seats is far below the 6- and 7-figure compensation you may have read about. "For smaller companies, board comp is less — or much less than some people expect," Modruson says.
There's no mystery to board comp levels, since public companies must include that information in their SEC proxy statements. According to Salary.com, the average U.S. board member salary is about $68,000 as of December 2019, with the majority falling between $50,000 and $85,000. The time board members must devote to their duties each year averages 250-300 hours — unless there's a company crisis or a merger, which could double that number.
Taking that next step
Most CIOs who end up seeking board seats later in their careers have already experienced a lot of board engagement within their own companies, says Bob Zukis, CEO of the Digital Directors Network, an executive association advocating to put "a digital director into every boardroom" (membership is free to qualified technology executives). By his calculations, America's roughly 3,700 public company boards need more than 10,000 "digitally savvy directors" — and CIOs are ideally qualified.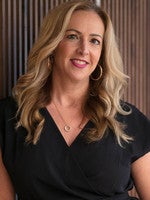 Melanie Steiner, chief risk officer at PVH, the corporate parent of Calvin Klein, Tommy Hilfiger and other fashion brands, agrees. Through her membership in Zukis' DDN association, she recently landed her first corporate board seat at US Ecology, Inc. She was also included in Women, Inc.'s 2019 list of "Most Influential Corporate Board Directors." Steiner sees being on a board as "a natural progression" and a great development path for senior executives. "You get to contribute and you're also learning about strategy, risk, M&A — all the big picture issues involved in running a company." Her fellow board members are a highly accomplished group of people to learn from, as well.
"As CIOs get exposed to the board through their operational roles, I think many of them are driven by the sense that they can drive a lot of value," Zukis notes. "But there is great responsibility and increasing liability involved. It's not for amateurs. It's a real job."
Boardroom Bound is a twice-monthly series of columns that provides practical, candid advice for CIOs on both sides of the double-edged opportunity at the boardroom table. Up next: New rules for playing "the long game" of networking to find a corporate board seat.