I look forward to getting back to my roots in agriculture Andrea Black
Andrea Black, current GM digital solutions at Genesis Energy, has been appointed CIO at agritech and herd improvement cooperative LIC.
She replaces Paul Littlefair, who is now focusing on his director role at ICT consultancy Acuity Partners and as co-founder of tech startup Kry10.
Black lives in the Waikato, where LIC has its headquarters, and grew up in a dry stock farm in Taranaki.
She says she was attracted to LIC as a modern co-operative which has a progressive approach to technology.
"LIC stood out as a company that has embraced new technologies and platforms with laser sharp focus on becoming more agile and extracting value for its farmer shareholders," says Black.
"I look forward to getting back to my roots in agriculture and working with LIC's digital team on this next exciting chapter in its transformation."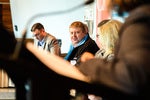 Paul Littlefair at the 2019 CIO50 forum in Wellington
She will join the LIC team in January 2020. Peter Boyle will continue to act as CIO until this time.
At LIC, Black will lead one of the country's largest in-house technology teams at 110 people. The team works to enable better digital systems for New Zealand farmers, to help them make informed decisions and drive the next wave of productivity gains.
In her current role at Genesis, Black leads a team of 60, and is a member of the technology leadership team for the wider Genesis group.
Prior to this, she worked at Gen-i, now part of Spark NZ, with companies including Westpac and Fonterra.
She also has a background in agriculture, having worked at PGG Wrightson for eight years.
LIC chief executive Wayne McNee says the new CIO comes at a pivotal time for the co-operative and will help LIC accelerate its digital transformation.
"The next phase of our digital journey is to take full advantage of big data and serve up real-time insights for our customers to drive on-farm profitability, sustainability and productivity," says McNee.
"Andrea will bring strong technology leadership background as well as a depth of technical excellence that will drive this work and add significant value to LIC, our staff and our customers."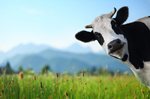 No caption
Sign up for CIO newsletters for regular updates on CIO news, career tips, views and events. Follow CIO New Zealand on Twitter:@cio_nz
Send news tips and comments to divina_paredes@idg.co.nz @divinap