Angela Cunneen is appointed New Zealand country manager at VMware. She has over 25 years' experience in senior ICT sales and management roles, including time with Dell and EMC.
VMware New Zealand business has also welcomed other new employees to further bolster the team, including Olivier Erguy as enterprise sales executive, a four-year VMware veteran transferring from VMware's Paris office and Vivian Tu, business development manager for cloud and MSPs.
The University of Auckland ICT Graduate School recently hosted a Speed Networking Event with over 40 industry people attending.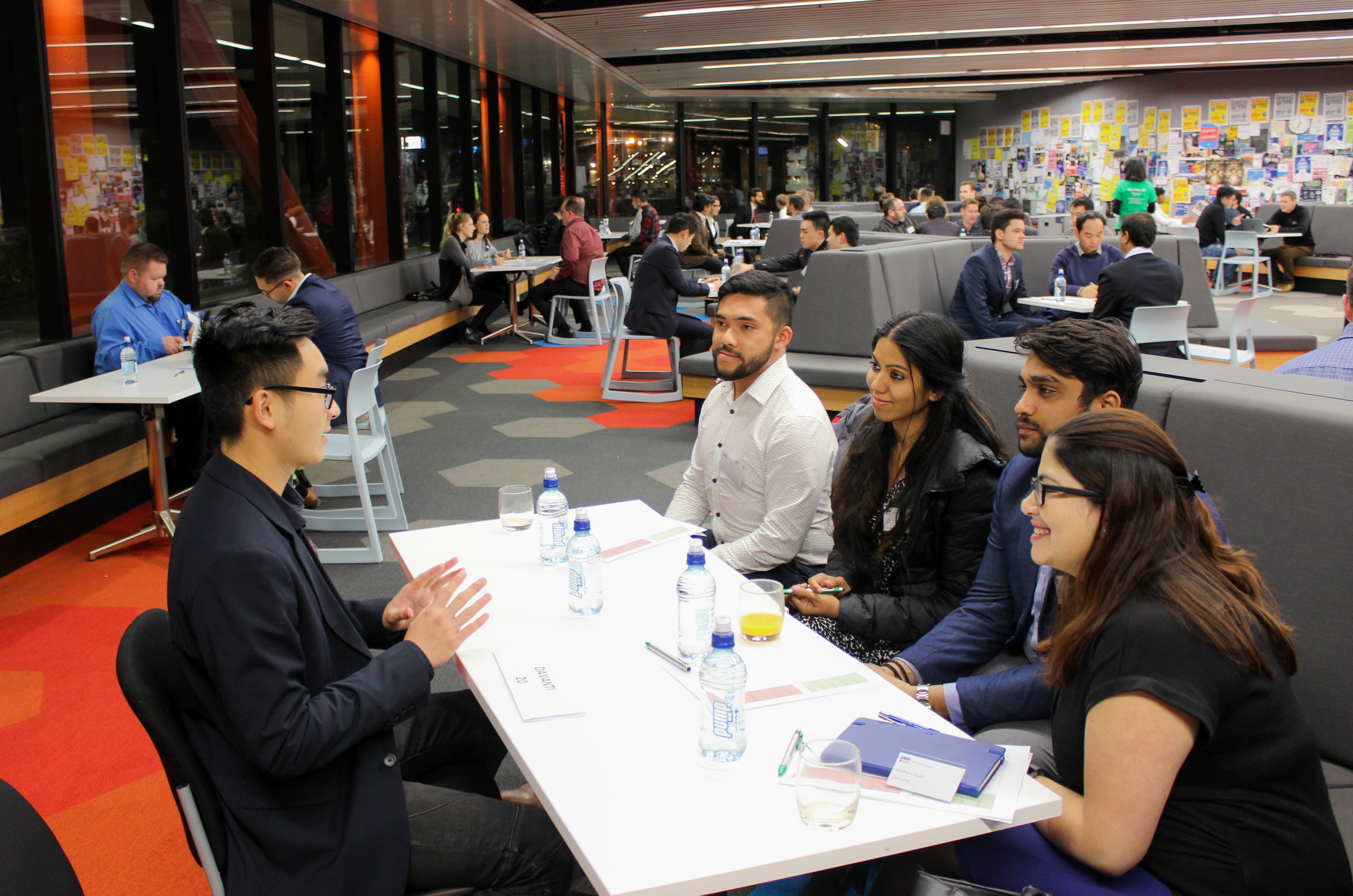 With Davanti
"The Speed Networking Event is a vital part of the Auckland ICT Graduate school, connecting students with Industry and creating opportunities for a Internship partnering. It is just one of the ways we connect with Industry," says Cathy Forth,industry engagement manager at the graduate school.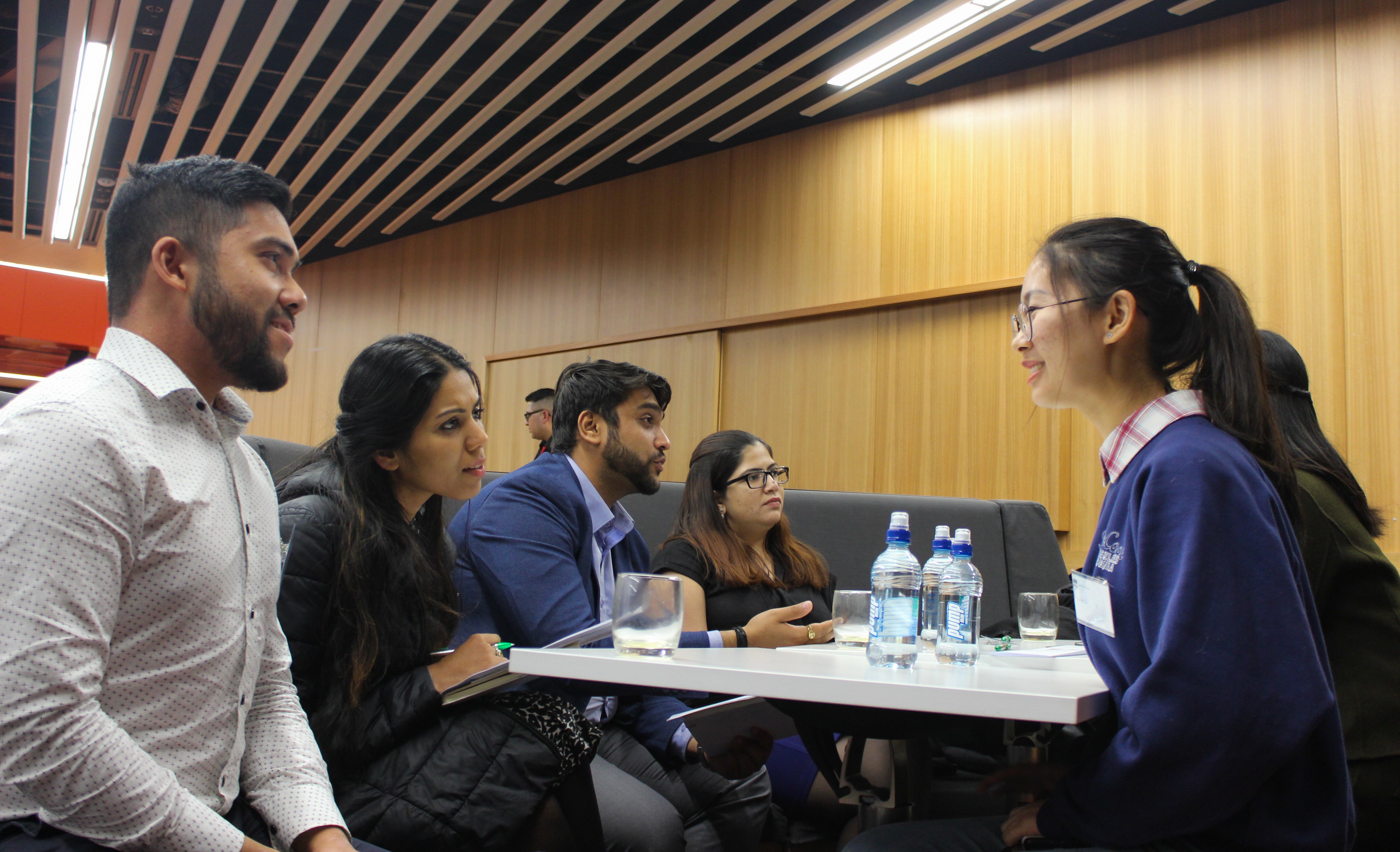 With Davanti
She says industry leaders have the opportunity to take on interns who are highly skilled and work ready masters students, for a small investment or through Callaghan Funding, and achieve project outcomes that may not otherwise have been possible.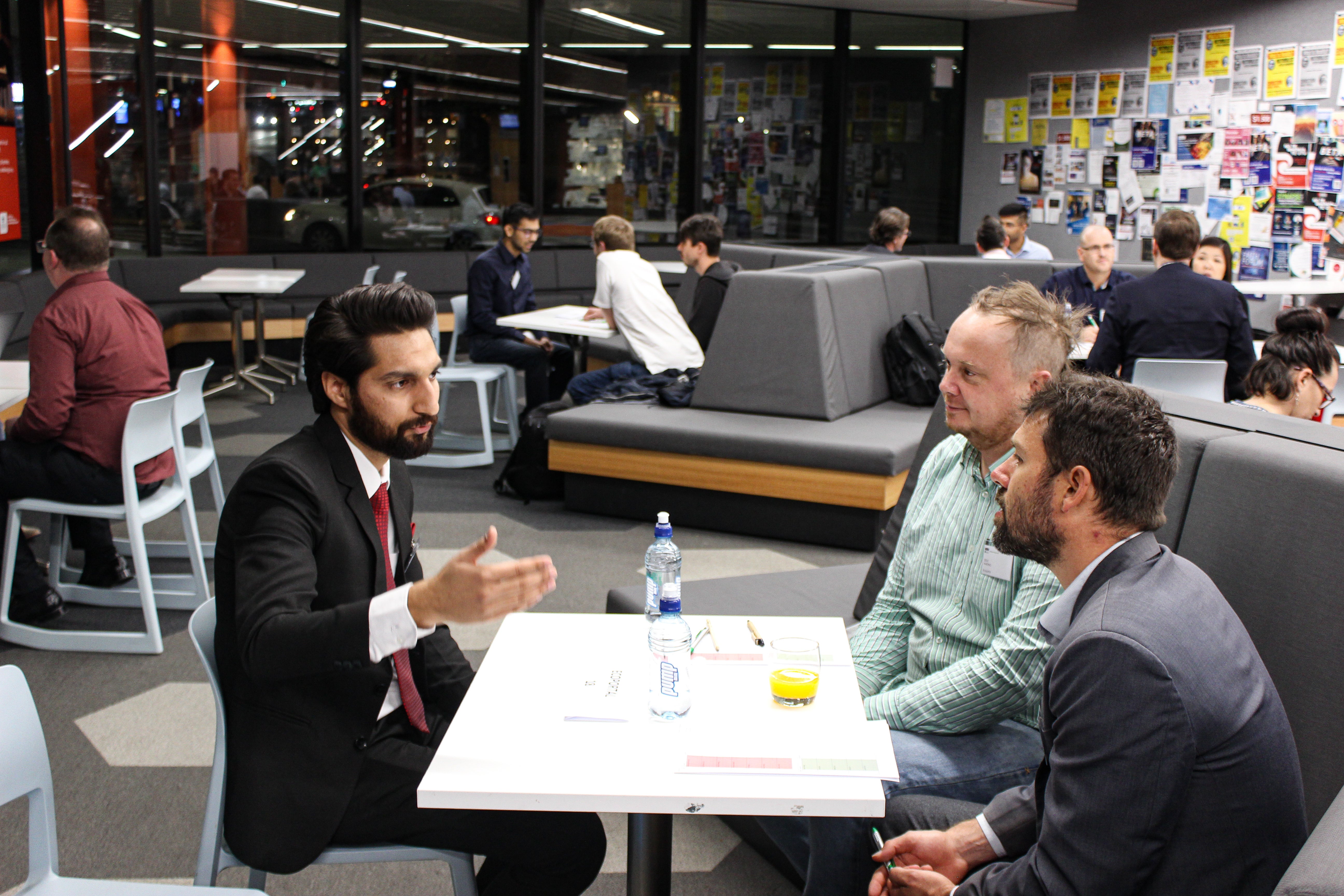 With Ecoportal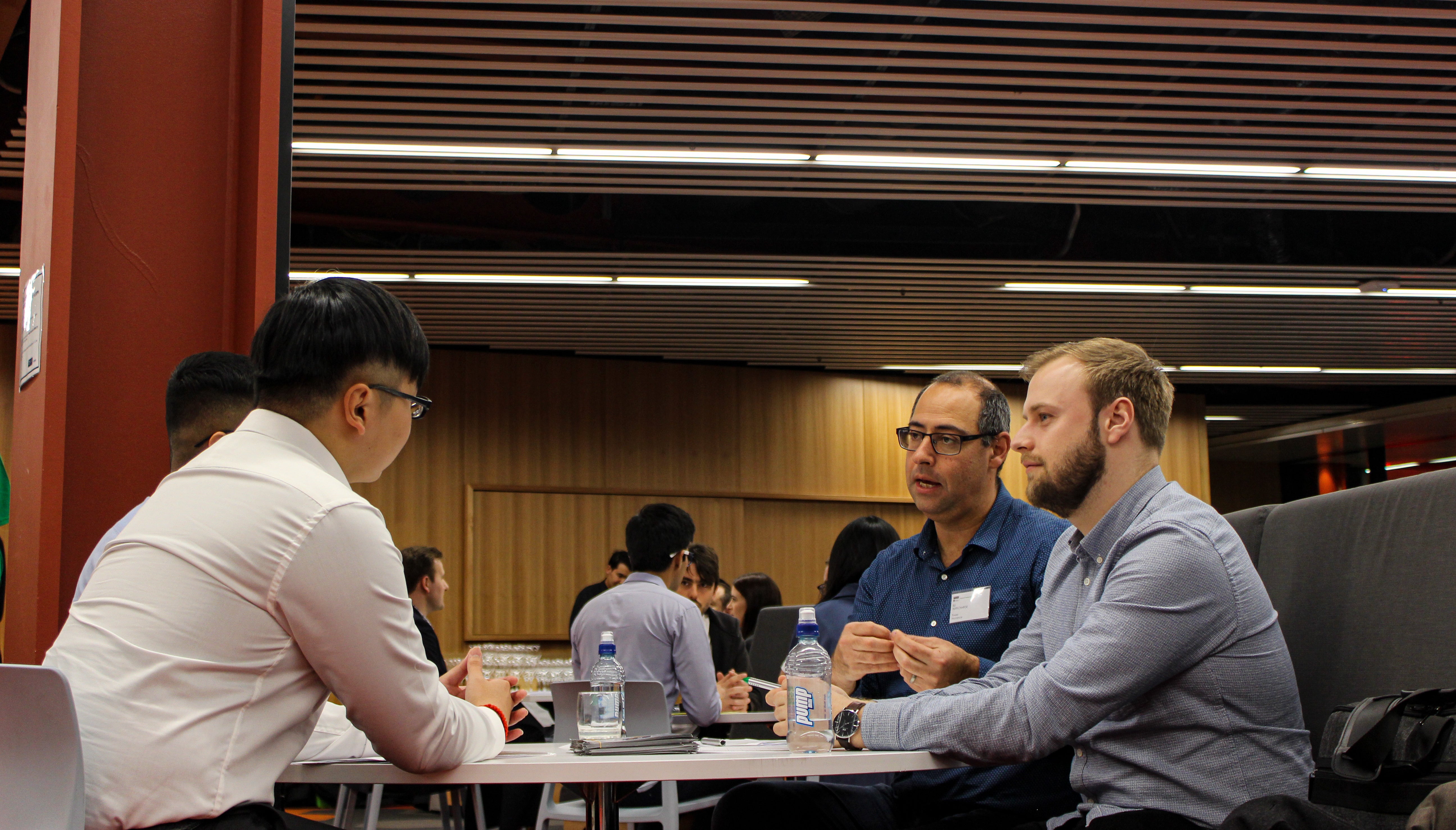 With Tower
She says around 80 per cent of students are then offered full time roles with the companies they intern with because of the hugely successful results they are able to achieve.
Thirty four students who will be looking for sponsorship over the summer period, were divided according to their skill sets. They met with 22 industry partners, seeing 12 companies over a sprint of 84 minutes.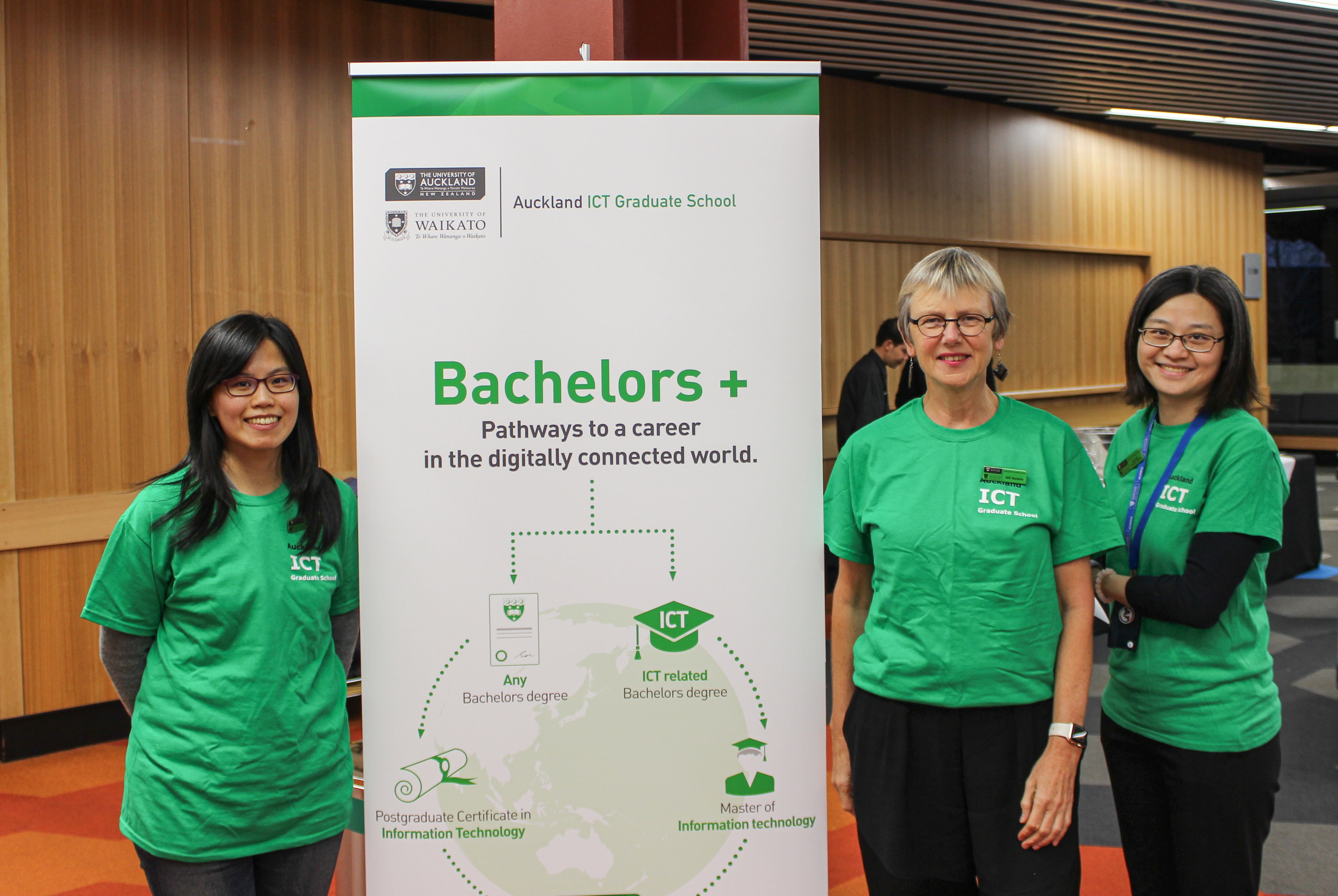 Dr Yu Cheng Tu, Prof Gill Dobie and Vita Tsai, professional teaching fellow
Industry partners at the event included Figured, Freighthub, Theta, Orion Health, Davanti, Firn Analytics, Tower Insurance, Foodstuffs, Brave New Coin, Enghouse, TVD, Sylo, ASB Sure-Match, Torque ITS, Global Design, Verify Union, Fergus, Boarding Ware, Aimy, Maxtel, Ecoportal and Hynds Pipes.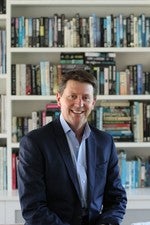 Bruce Cotterill
Bruce Cotterill joins Auckland-based design tech studio, RUSH as chairman.
Cotterill is currently the chairman of listed property investor Asset Plus and Swimming New Zealand. He is a director of law firm, Duncan Cotterill, and accounting services firm, Nexia NZ.
The previous chair, Ray Thomson, passed away last year.
Cotterill says he hasn't chaired a business quite like RUSH, but he likes the enormity of the challenge of taking them from where they are, to achieve much bigger things on a global stage.
"These guys are outstanding at what they do, and they deliver real value for their clients. One of the things that really stood out for me was their commitment to their purpose of design technology with corporate partners to better serve humankind. No one else I have come across is driving this thinking and it's a very stimulating group to be a part of. I am looking forward to the opportunities ahead."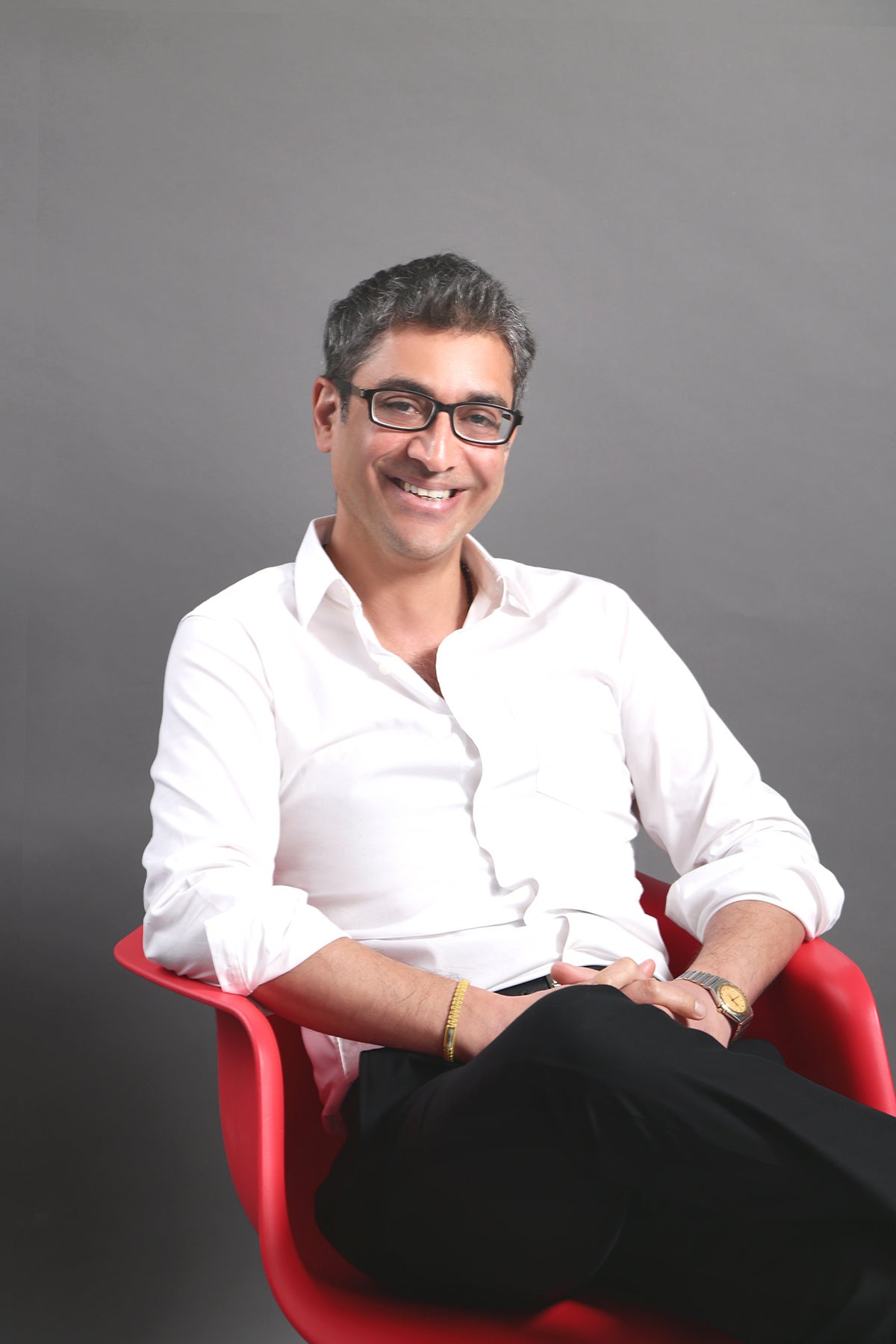 Amit Gupta
Ecosystm, the disruptive technology research and advisory firm, has signed an agreement with the Singapore FinTech Festival (SFF). Ecosystm will work with the Monetary Authority of Singapore (MAS) and The Association of Banks in Singapore to be the official Thought Leadership Partner for this year's SFF. SFF is organised by MAS, in partnership with The Association of Banks in Singapore and in collaboration with SingEx.
As a precursor to the SFF, Ecosystm will also work closely with MAS to convene a day-long event in Wellington, New Zealand on September 17.The event will be held in association with the New Zealand Government, the Singapore Government, NZTech and FinTech NZ.
"Innovation thrives on cooperation, and the coming together of different ideas – we can learn so much simply by analysing how nations around the world approach challenges," says Amit Gupta, CEO and founder of Ecosystm. "In our mission to democratise research, we view this as a great opportunity to be able to contribute to the broader industry ecosystem, leveraging the acclaimed Singapore FinTech Festival to create a platform where the world's leading minds can exchange their visions of the future."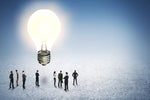 No caption
Vodafone says it is once again supporting the Mini Robot Rumble, to be held on August 24.
Organised by the Auckland University Robotics Association (AURA), the event will see small robots, built by students, "battle to the death" by knocking each other out of action, through a number of rounds until one robot is crowned the victor.
AURA members have successfully completed a number of larger scale versions in Australia, United States and China.
Having a tournament in New Zealand means keen Kiwi students will no longer have to spend thousands travelling overseas to participate, says AURA.
AURA treasurer Reeve D'Cunha says that, combined with the price of the robotic kits, means that the competition is open to all Kiwi kids, so no one is left behind.
"We thought it was important to think about how we could make this competition open to everyone, including low decile schools. A kit can cost up to thousands of dollars, but Vodafone's support means we can offer a kit for $250," says D'Cunha.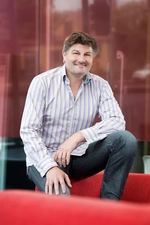 No caption
Tony Baird, Vodafone's technology director believes supporting Science, Technology, Engineering and Mathematics (STEM) education in New Zealand is vital, which is why it was a simple decision to support the Mini Robot Rumble.
"We know how important it is to grow future engineers and technologists, not just for Vodafone, but for the benefit of New Zealand's economic development.
"It's fantastic to think that many of the students taking part in this competition will be able to use what they've learnt to bring about transformation in this rapidly evolving digital age," says Baird.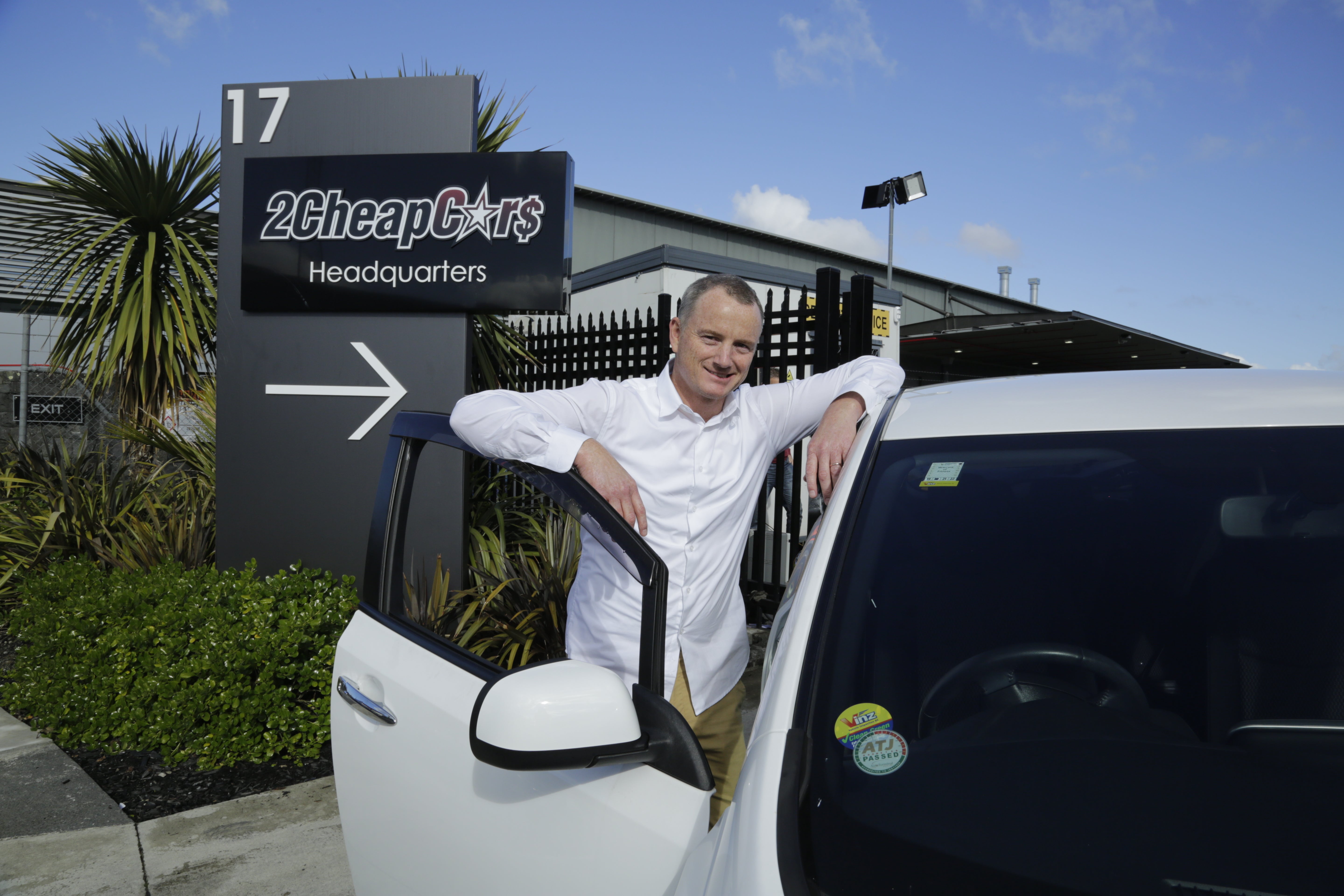 Daniel Buckley,
Daniel Buckley, founder of Huffer, is now CEO of one of New Zealand's largest used car retailers, 2 Cheap Car.
According to industry estimates, 2Cheap Cars' nationwide chain of 17 dealerships account for almost 10 per cent of all used imported cars sold nationwide.
Buckley, who founded clothing business Huffer in the mid-90s, says the principles of retail are universal: The company needs to adopt a customer centric approach regardless of the industry they operate in.
He says one of the factors in the company's growth rate has been vertical integration through the establishment of a vehicle buying business in Japan. Their off-shore buying entity ensures they are able to purchase a wider range of products that is more suited to the needs of the New Zealand market.
"While meeting the quality and price expectations of the market is critical to success, the next stage in the evolution of the company will be to develop platforms to ensure we are operating at a level that is appropriate for our leadership position in the industry," he states.
"This oversight needs to be in place at all levels in our supply chain – ensuring customers receive not only great value for money but a high quality vehicle that has been expert tested to meet the latest safety standards."
Sign up for CIO newsletters for regular updates on CIO news, career tips, views and events. Follow CIO New Zealand on Twitter:@cio_nz
Send news tips and comments to divina_paredes@idg.co.nz @divinap