Part of my goal is that we will not be able to see where the business begins and where IT ends. At the end of the day, it is all part and parcel of the same strategyPiers Shore, Fonterra
Piers Shore holds one of the biggest CIO assignments in New Zealand, essentially a global role based in Auckland.
His move to Aotearoa to join the Kiwi global dairy co-operative Fonterra comes after a raft of technology and digital roles across the globe, mainly in life sciences.
However as he relates to CIO New Zealand, it was a different discipline that led him to ICT.
"I was always a linguist by background," says Shore, who studied modern languages at university.
He also took courses in French, Dutch, and Latin. His thesis was on "The Influence of Algeria on the Works of Albert Camus", the French philosopher and author.
After graduation, he worked in Japan, where he took up courses in IT, which were all conducted in Japanese.
"That is how I learned the language, in technology," he discloses.
In Japan, he also did a lot of work around mobility, in particular, with NTT Docomo.
"My first mobile phone was a clamshell i-mode," he shares. "I got very excited both with the technology and started to think about what are the possibilities to use it for mobile commerce."
After three years, he set up his own company, providing e-marketing capability and domain name services.
He then joined the e-marketing team of pharmaceutical firm Eli Lilly in September 2000.
Part of his role was creating patient and product websites for diabetes, osteoporosis, and depression.
"It gave me a very good insight into the overlap between marketing and IT."
Shore points out that, "It was also at that time when the Internet was just starting out, so it gave me a great opportunity to really understand the power of digital channels, and of putting the right information, at the right time, in the right people's hands."
"I got a huge appreciation of the power of the Internet to help people struggling with the disease and managing their conditions like diabetes."
After a couple of years in Japan for Eli Lilly, he was transferred to Hong Kong as CIO for the Asia Pacific region.
He says this stint introduced him to manage all aspects of IT at enterprise level.
His next assignment for Eli Lilly was with the corporate headquarters in the United States.
The greatest lesson he took from those years was, "However exciting you think you can be in terms of IT, it is always based on how robust your IT foundation is in terms of infrastructure."
'If the foundation is not strong, it will be very difficult to deliver sustained innovation."
"It is very important that we are very focused in terms of what we do," says Shore. "Again, it is easy to go an inch deep and a mile wide and go after many things,
"But I try and look at areas of the business that really have a significant and measurable impact in terms of value."
"There is a lot of progress with technology across the co-op," says Shore.
"We have made some significant improvements in our core ERP systems, and made a lot of progress in our data and analytics space. We also have some exciting RPA-related interventions."
"Across the co-op, IT has been very much involved in supporting the business," he says.
"Part of my goal is that we will not be able to see where the business begins and where IT ends. At the end of the day, it is all part and parcel of the same strategy."
He also echoes a common theme noted by CIOs across sectors.
"Throughout the course of my career, I have really been reminded on many occasions that if everything goes great with IT operations, people don't say much. But if things go badly, then they can be quite vocal," he admits.
"It is always important to not take your eye off the ball, and understand the infrastructure and key services we provide are very important to allow everybody in the company to do their work."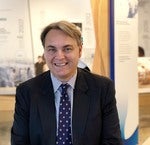 No caption
I would like to leverage our core skill sets and look for innovation and creativity, and partner selectivelyPiers Shore, Fonterra
Six Sigma success
He cites some of the initiatives he and his team are working on.
One of these is creating within the IT function an innovations and rapid proof of concept prototyping team.
"The team will look at proof-of-concepts and prototypes that are very rapid to deploy, and give us a sense of whether this has the potential to be scaled up on a company wide level," he says.
They plan to hold workshops, at least once a quarter, with cross-functional participation.
"The one-day workshop focuses on a particular theme or area that we think we need to test out the opportunities and potentials."
According to Shore, IT has a great opportunity to help in workforce productivity.
By definition, many people are mobile workers. "If the job is mobile, then the tools really need to be mobile as well."
Thus, a recent workshop focused on how mobility will make a difference for the co-op and employees.
"It is amazing the suggestions a cross-functional group of people can give you," he says. "They have all have experiences from different parts of the business and they come up with great suggestions."
Shore says the IT function at Fonterra has embedded a Six Sigma team, and has partnered with EY for the training.
"Typically, you will find [Six Sigma] blackbelts in any kind of manufacturing," he explains. "I have seen the power of Six Sigma to really raise productivity."
"I hope to get many people trained as green belts and blackbelts," he says. "It gives our top talent an opportunity to really explore the power of Six Sigma. It changes your thinking, your approach to problem solving."
A unique industry
He talks about the nuances of being a global CIO for a co-operative based in New Zealand.
Fonterra is the world's largest dairy exporter and sells it products to 138 markets around the world. It is owned by 10,000 farmers and their families, and employs 22,000 people across the globe.
"I love the fact we are in a unique industry where we are owned by farmers and many of whom I had the privilege of hearing their stories," he says.
"You still have enough critical mass to do the things that are important, but equally, the size is not overwhelming that you don't have the ability to connect to people on a personal level."
He notes Fonterra's commitment to sustainability and of creating products that "literally can help feed the world".
"So how can we use IT to make the company stronger, make it help employees and equally help all of the stakeholders, our farmers, our end users and consumers to really use IT to make interactions with Fonterra just easier?"
The key for Fonterra going forward is to partner much more strategically so we can have access to cutting edge technology," he states.
"That is why it is important we have a diverse network, and diversity in our team," he says. "I would like to leverage our core skill sets and look for innovation and creativity, and partner selectively."
"It is very important for any CIO to have a coalition of skills available to him or her."
"Internally, having a great team is very important, so you have core skill sets available to you," says Shore.
"But it is also important to have strategic partners. Some of your suppliers may be local or in different parts of the world. And everybody can contribute something."
He is also seeking to deepen Fonterra's relationships with universities.
"We have a great opportunity to partner more selectively and seek access to talent, wherever they will come from startups or partnerships with a university."
Bolstering customer experience
Shore says the thing he is most proud of in his career is always taking a "very customer-centric view".
At Eli Lilly, he once worked with a team of oncologists that was doing clinical trials. He got feedback on how their competitors were doing things more efficiently by using the Internet, such as online forms, and which were easier to use.
At that time, he says, they were using mainly paper-based system.
"That became a defining inflection in my career," he discloses, "that when we are building solutions from an IT perspective, we must always think about the end user.
"We must make it easy for them to interact, to share feedback and make suggestions about how to improve the quality of the offering."
Another experience that stands out for him was when he was working on a project providing support for diabetic patients.
He explains that there are various aspects covered in the treatment of diabetes. It is very important to control blood sugar, weight, exercise, and eat very healthily.
Using mobile technology, they were able to provide access to advice about eating well but within the guidelines of what doctors would suggest, and also remind patients when they needed to inject themselves with insulin.
The company had an offshore development centre in China. They invited patients and their families, doctors, nurses, and all other stakeholders involved in diabetes disease management.
"That was a very different way of approaching things, with the end user in mind," he says. "We invited them to give us feedback in terms of how the app meets their needs."
"We were a big company, but we were not too proud to listen," he says, "and we really welcomed the input, advice, and comments we received from the patients, doctors, families and nurses."
Given the uptake of the application, the programme was a success, he states.
"It was a sign that we were trying to do everything we can possibly do to help our customers and our patients," he says. "For me, those things made a difference."
Thus, when he joined Fonterra, Shore also saw the opportunity for technology "to play a part to make a big difference in the way we do business".
"I believe that will be a benefit not just from Fonterra product consumers, but also the various stakeholders in our business.
"I am very excited about where technology will take us, so the sky's the limit."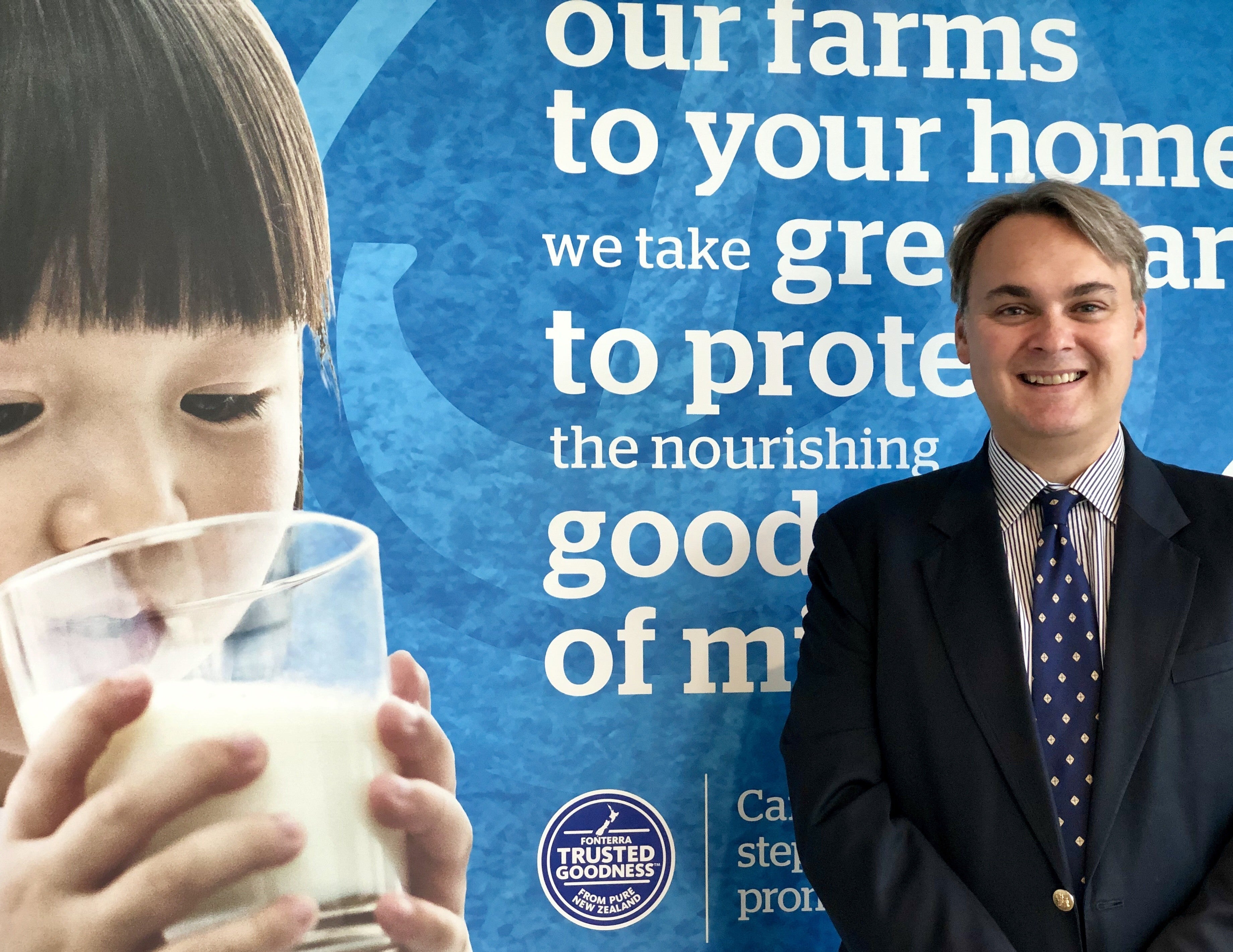 No caption
Sign up for CIO newsletters for regular updates on CIO news, career tips, views and events. Follow CIO New Zealand on Twitter:@cio_nz
Send news tips and comments to divina_paredes@idg.co.nz @divinap