Watercare tops the public sector category in the Customer Excellence Awards at Inforum, Infor's annual global forum.
"Watercare tackled a full digital transformation with Infor, affecting roughly 60 per cent of business processes," says Infor.
"The company achieved a fully redesigned, integrated, analytics-enabled solution for customer management, billing, and asset management that has produced savings in virtually every corner of the business."
Watercare is New Zealand's largest water utility company, with 1.4 million people of Auckland as customers.
As part of its modernisation programme, it implemented Infor CloudSuite for Water applications to help better manage assets, enrich interactions with customers, and motivate and manage its workforce.
"The programme is about people – our workforce and our customers," says Watercare chief digital officer Rebecca Chenery, who is one of the 2019 CIO50 leaders in New Zealand.
"Enhancing our capabilities and processes and transforming our culture to better serve our customers and manage our assets are our key focus areas."
The Infor awards recognise organisations that drive innovation and showcase exceptional business results. The winners were chosen by a panel of Infor solution and industry experts.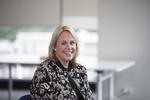 Rebecca Chenery
Another winner, for the Hospitality category, is Frasers Hospitality Australia (FHA) which deployed Infor Hospitality Management Solution (HMS) and Infor Mobile Check-In and delivered four online projects: paperless check-in, paperless e-sign, paperless payments, and a mobile housekeeping app.
The other categories and winners in the 2019 Infor Customer Excellence Awards are:
Manufacturing : Oliver Packaging Equipment Co., a Michigan-based company that develops bakery equipment and meal packaging systems. Since going live with Infor CloudSuite Industrial (SyteLine), it has reduced inventory by US$400,000 (roughly 20 per cent) across half of its manufacturing processes, and the company anticipates a similar reduction on the other half, which is still in process.
Distribution/Manufacturing/Asset Management: Starbucks implementedInfor Enterprise Asset Management (EAM) software at seven new manufacturing/distribution locations. Infor says Starbucks is driving better strategic planning and production planning, and more effective manpower utilisation through more consistent and reliable data that supports strategic asset life-cycle and maintenance planning.
Consumer Goods:Deckers Brands, afootwear designer and distributor based in Goleta, California. Through implementing Infor Nexus applications, Deckers Brands achieved a more streamlined system for automating and integrating supply and demand data into one real-time view that uses machine learning to project inventory issues.
Human Resources:PRA Health Sciences, which moved the entire organisation mdash; seven divisions with 52 business units in 80 countries, including 17,500 active resources – to Infor Global Human Resources in the cloud, and fully unify both data and processes.
Healthcare:Northern Light Health, an integrated health care systems in Maine, turned to Infor CloudSuite Healthcare applications to help improve processes, preserve revenue, and deliver better services to the community.
Technology and Business Intelligence/Analytics:Miller Industries, which used Infor Birst analytics to combine internal and external data sets to help it more precisely analyse and forecast workforce and business performance, and ultimately better manage the overall business.
John McDermott
The New Zealand IoT Alliance is showcasing how Internet of Things (IoT) applications can enable smart cities and improve industrial productivity at its second annual showcase event in Auckland next week.
John McDermott, IoT Alliance executive council member, says the event will feature a range of applications that help deliver better public services, improve health and safety, and enhance manufacturing performance.
"New Zealand is in the great position of having world class technology available, and plenty of situations that can benefit. Whether it is factory productivity to generate higher paying jobs, improved safety for the public or innovative products and services, we have organisations here that are leading the way," says McDermott.
He says LMAC's work in the manufacturing sector is an example of how IoT can be used to improve productivity on the factory floor.
"Factory managers are in a continuous race to keep operating costs down and improve efficiency. The fuel for improvement is data – you can't manage what you don't measure. Managers know their operations in detail but it can be overwhelming when searching for additional efficiencies. What if that cost advantage is hiding in plain sight?" he says.
"LMAC achieved over 37 per cent improvement for a production line by taking as much data as was available from existing operations and applying new metrics generated by smart technology. It used an artificial intelligence system to mash data and come up with predicted improvements. The new system also allowed experiments to be tested to find extra productivity with new combinations of workflow management and batch production, resulting in quicker job turn-around and better asset utilisation."
He says another innovative use of IoT is KotahiNet's work with Transpower, which is responsible for moving power from where it is generated to where it is consumed.
"By knowing the ambient temperature in real time, Transpower is able to correlate it with transmitted power so as to maximise power flows without impacting safety or asset performance," says McDermott.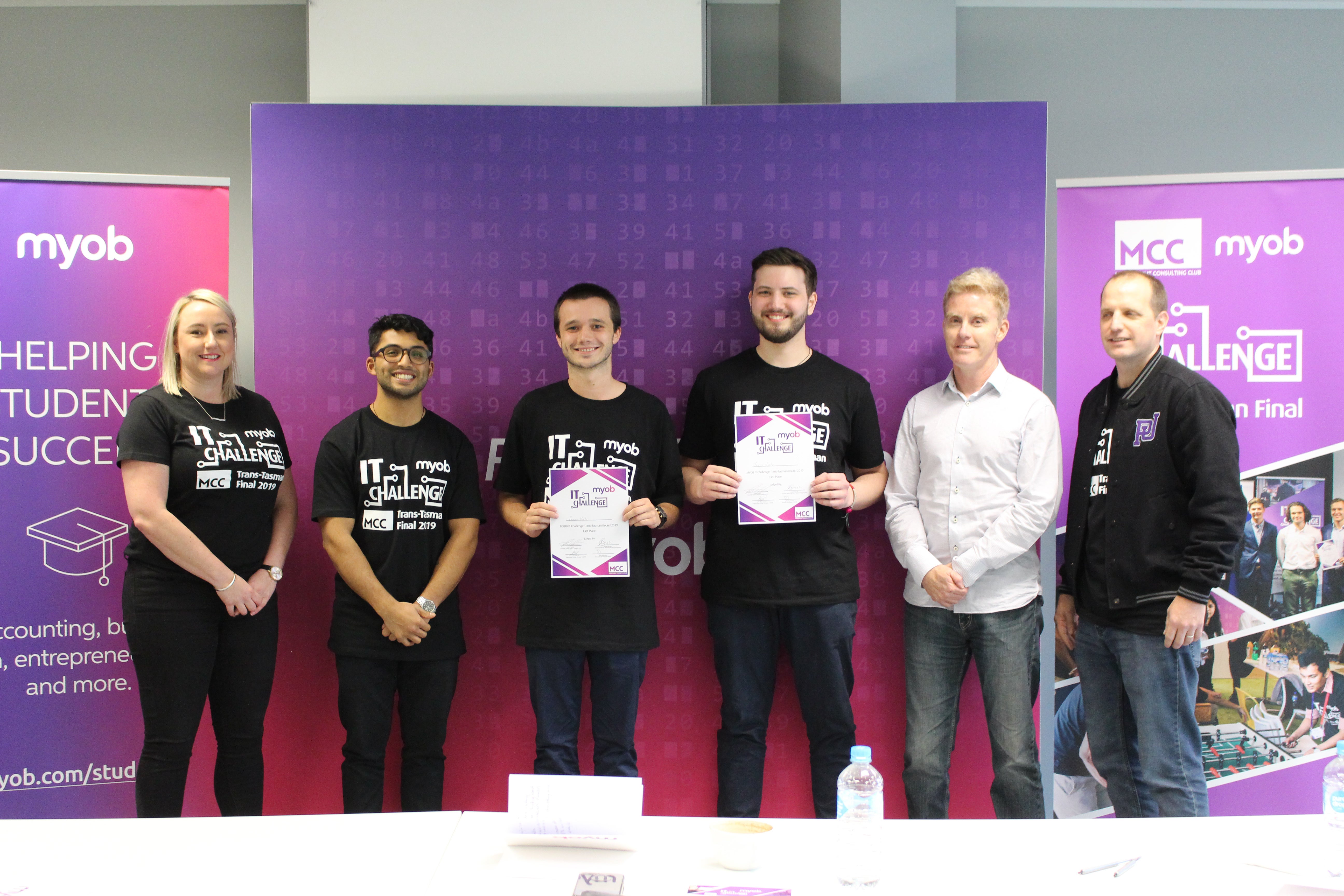 Christchurch students Corbyn Greenwood and Charlie Kavanagh of Team Vinta at the MYOB IT Challenge
Corbyn Greenwood and Charlie Kavanaghfrom the University of Canterbury in Christchurch have won the MYOB IT Challenge for their innovative and user-friendly receipt management mobile application.
MYOB engineering prot?g? manager and IT Challenge judge, Mark Pearl, says the team's application stood out to the judges because of the simplicity of the idea and potential to deliver better value to microbusiness owners.
"Team Vinta's submission was extremely well thought out, identifying a specific problem plaguing many microenterprises – tracking expenses and keeping copies of GST receipts – then producing a working prototype that solved the key underlying technical challenges," says Pearl.
"While similar apps exist, current solutions don't analyse spending data, they only capture and store it. By analysing receipts on capture, Vinta would allow business owners to track, control and better regulate their spending with minimal effort."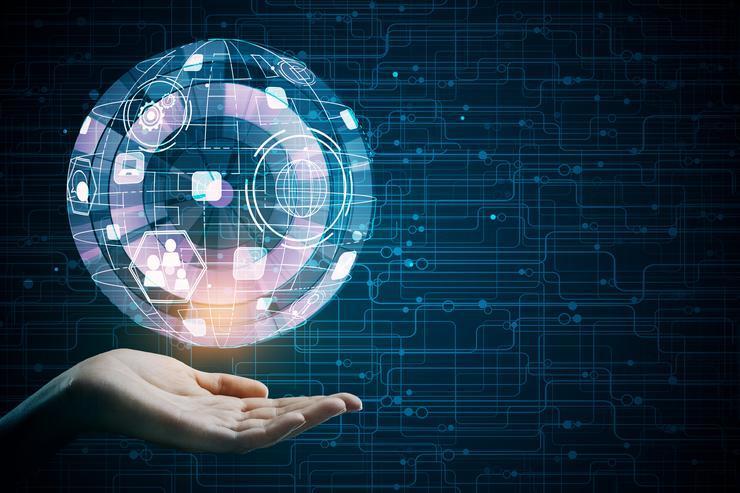 No caption
Unitec researchers have secured more than $4.5 million in funding through the Ministry of Business, Innovation and Employment's Endeavour Fund in a show of support for its research leadership capability.
The Endeavour Fund provides up to $58 million per year of new investment to fund research and science projects that have a high potential to benefit New Zealand or transform New Zealand's future in areas of future value, growth or critical need.
In the 2019 funding round announced recently, Ng? Wai a te Tui, Unitec's M?ori Research Centre, was awarded a research grant of more than $3.5 million for Marae Ora, K?inga Ora (MOKO). Led by Professor Jenny Lee-Morgan, this project investigates marae-led initiatives that develop k?inga.
Unitec's High-Tech Transdisciplinary Research team, Professor Christian Probst secured a Smart Ideas grant of just under $1 million for a research project on data anonymisation and privacy protection which is an extension of Unitec's long-running cybersecurity research focus.
"This success comes on the back of intense planning, hard work and strategic appointments in areas of key research focus," says Marcus Williams, Director, Research Enterprise at Unitec.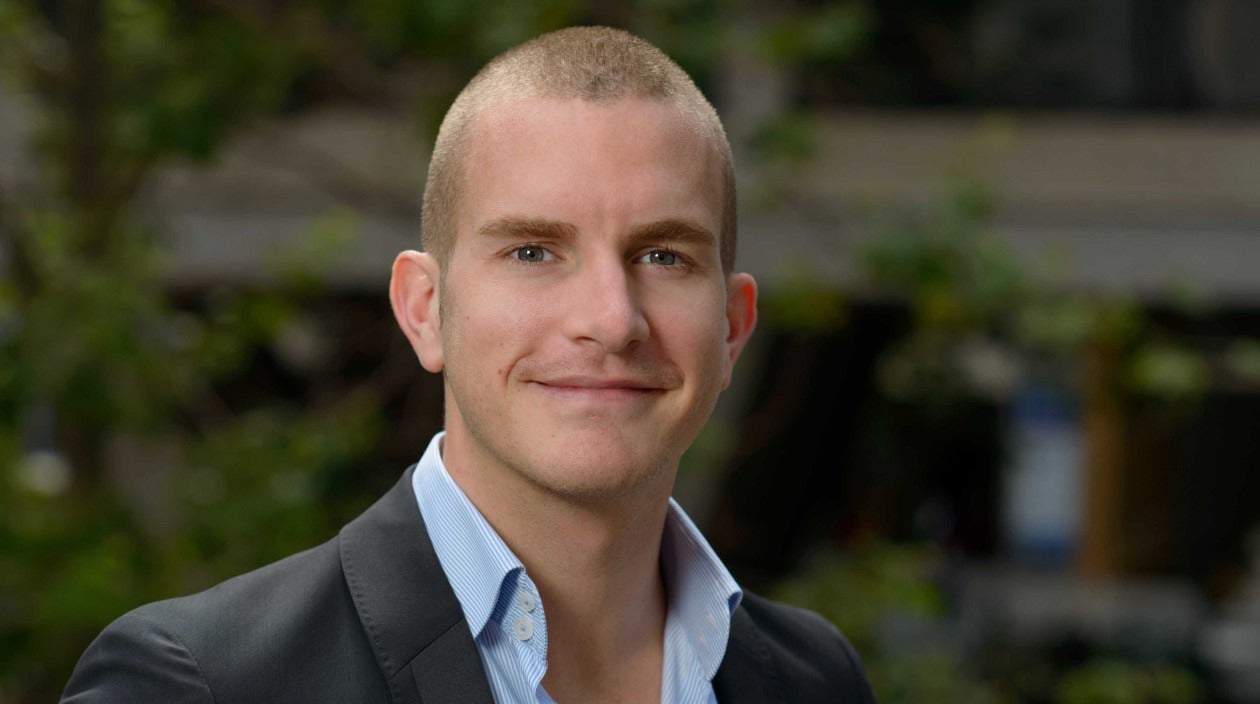 Patrick Darcy
Patrick Darcy is joining Dentsu Aegis Network (DAN) Australia and New Zealand (ANZ) as chief data and technology officer. He joins DAN from Cadreon Australia where he's held a number of leadership roles – most recently CEO.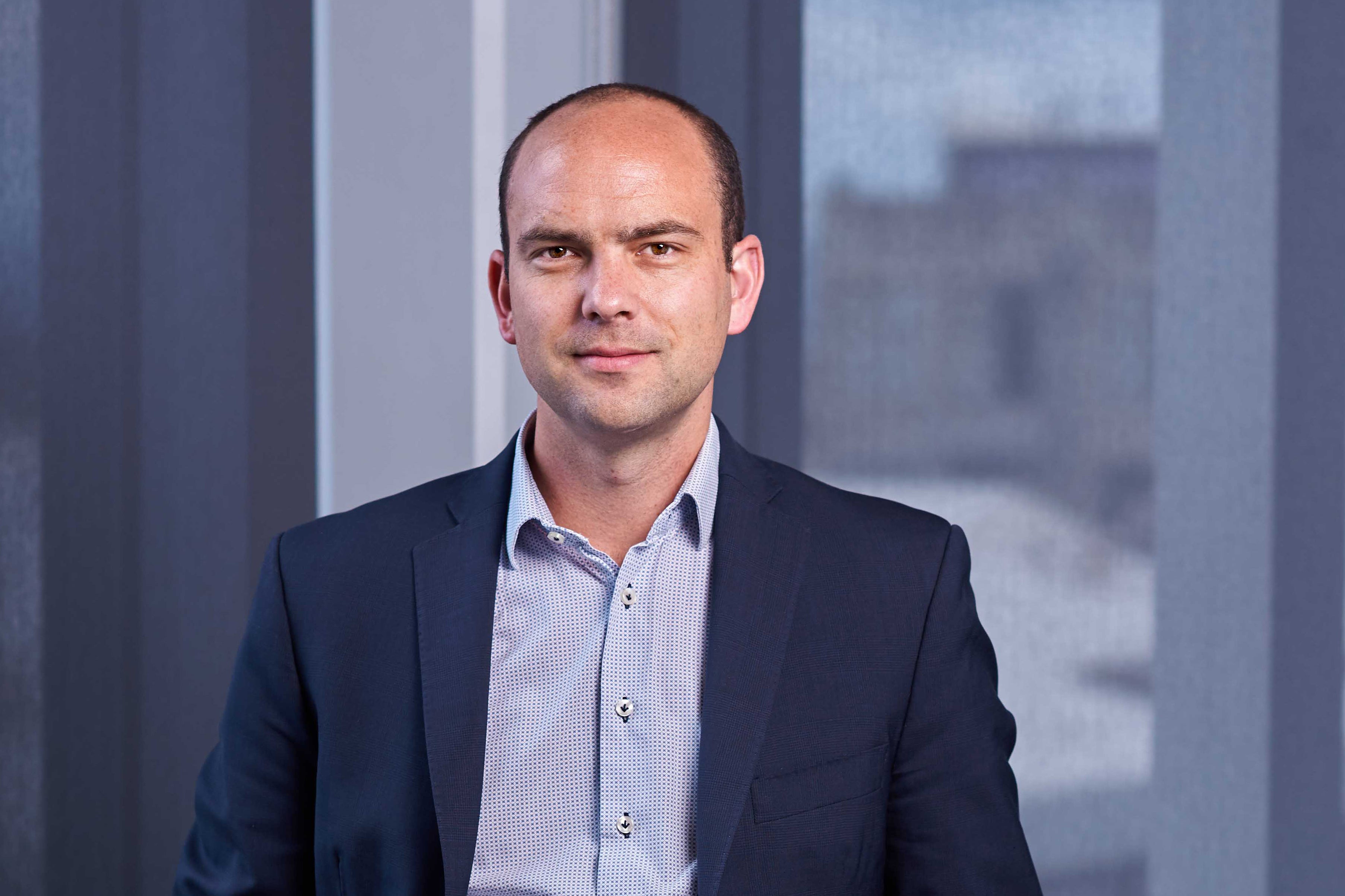 Leon Sheehan
Spark New Zealand owned cloud telco business Digital Island, has acquired the telecommunications unit of Outsource Communications, which has been providing PABX and Telco services to businesses since 2003.
Leon Sheehan, Digital Island's general manager, says the acquisition will enhance their position as the leading partner of choice for Cloud PBX solutions across NZ.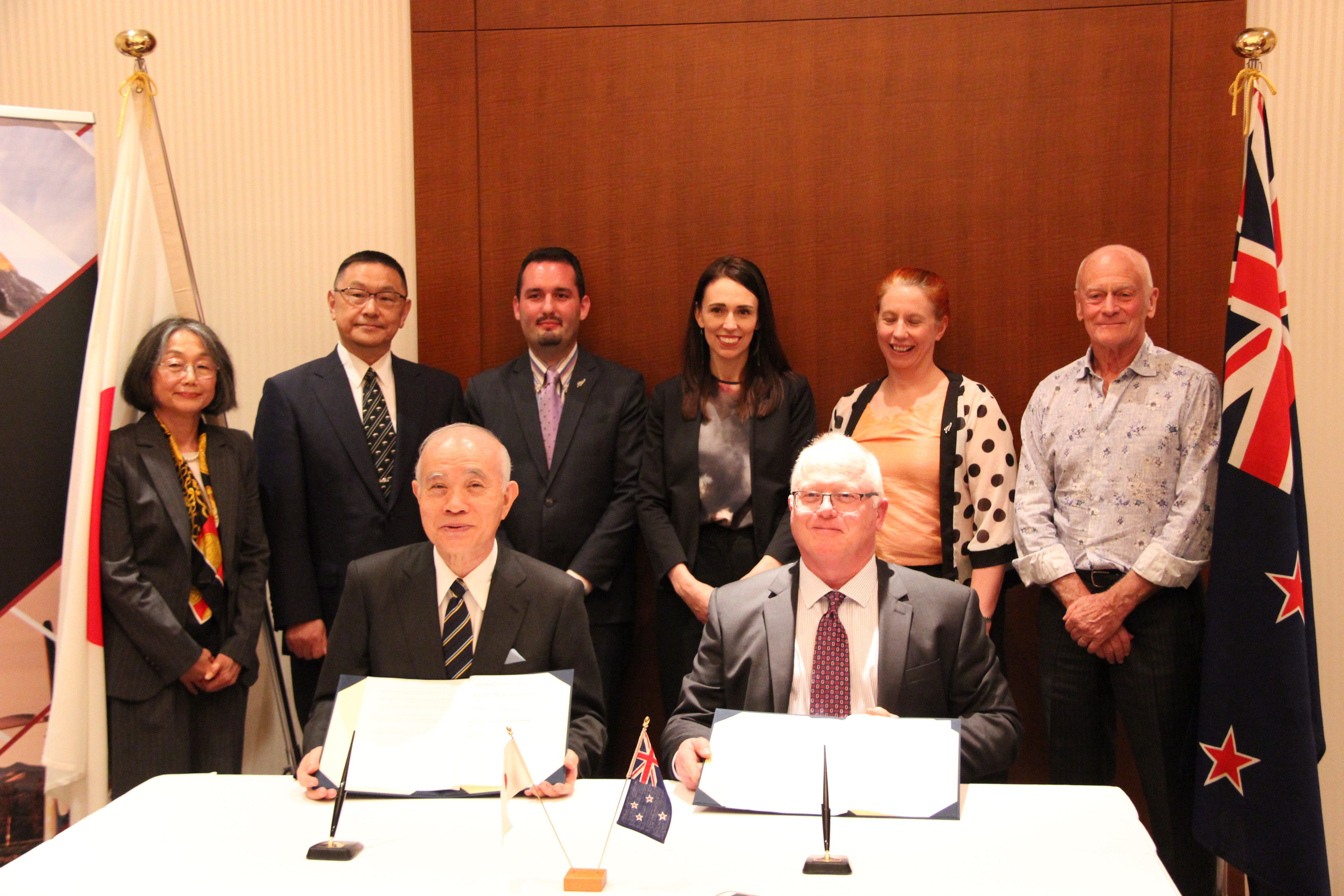 No caption
New Zealand entrepreneurs and researchers are set to benefit from a Memorandum of Understanding signed between Auckland UniServices, the commercialisation company of the University of Auckland, and The National Institute of Advanced Industrial Science and Technology (AIST) in Japan, to develop new technology innovation opportunities.
The MOU was signed by Dr Andy Shenk, representing the University of Auckland, and President of AIST Dr Chubachi Ryoji. Prime Minister Jacinda Ardern attended the signing ceremony in Conrad Tokyo.
The agreement will enable the two parties to significantly increase technological cooperation in robotics, artificial intelligence (AI), advanced materials, and energy.
Each year UniServices works on some 1,200 projects with more than 300 New Zealand and global firms. Notable companies that have spun out of the University of Auckland include HaloIPT which was acquired by Qualcomm in 2011 and is developing wireless power transfer for electric vehicles; Soul Machines, a company that creates 'digital humans'; Tectonus, an earthquake solutions for buildings (www.tectonus.com); andVortex Power Systems, which provides power generation from waste heat.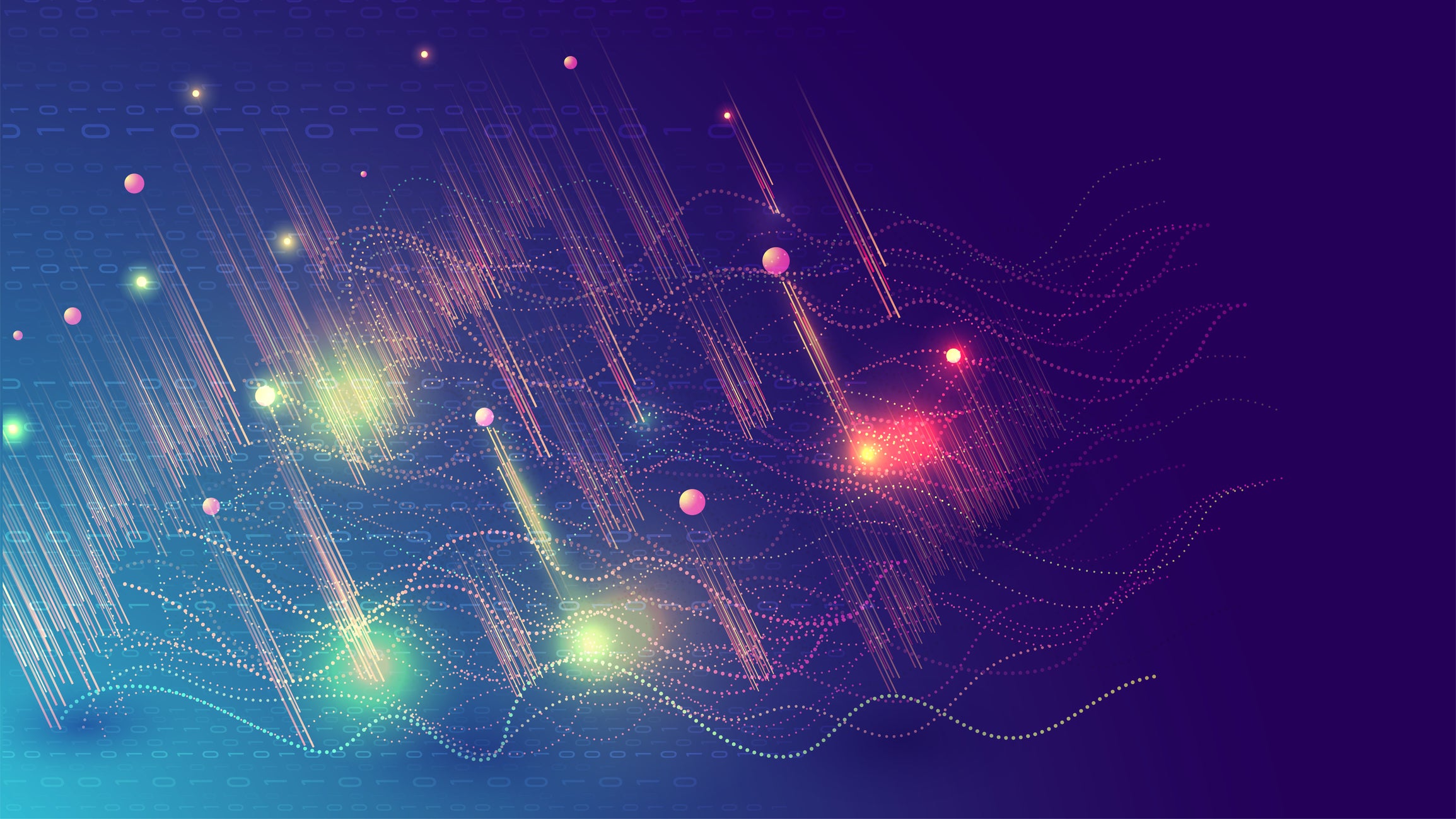 No caption