Gerrit Bahlman is the acting chief executive at REANNZ from next week, while Nicole Ferguson is on parental leave.
He recently returned to New Zealand from Hong Kong where he was the director of information technology at the Hong Kong Polytechnic University. He was previously CIO at Massey University.
His previous roles include g CIO at Massey University, and with the Ministry of Foreign Affairs.
He is currently the chair of the Asia Pacific Advanced Network (APAN), the regional federation of national research and education networks.
Tina Wakefield, deputy secretary ICT/CIO at the Ministry of Justice is appointed, on secondment, as deputy director general – corporate services, at the Ministry of Health.
Tina Wakefield
Vaughan Robertson is appointed as a Beca Technical Fellow in Emerging Technologies at the company's Delivery and Technical Leadership Conference last week.
Robertson is currently group manager, technology strategy for Beca, a self-confessed "change junkie", futurist and regular contributor to cio.co.nz.
Beca Technical Fellow is a title given to recipients that demonstrate outstanding technical or delivery skills, expertise and leadership, both within the business and to the wider community.
Vaughan Robertson
In presenting the appointment, Beca chief technical officer, Craig Price, said, "Our new Technical Fellows have again set the benchmark for providing consistently excellent and future-focused standards. It's important to recognise their achievements and acknowledge the tremendous contribution they continue to make in their respective fields and within the wider industry."
Scott Bartlett
Kordia CEO Scott Bartlett launches the Kordia Women in Technology Scholarship at the University of Waikato.
The successful applicant will receive an award of $5,000 towards their tuition, and upon graduation are likely to be offered employment with Kordia or its independent cyber security division, Aura Information Security.
Closing date for the scholarship applications is on 30 November. The selection criteria include assessment of academic performance with a focus on science, technology, engineering, and mathematics (STEM) aptitude. Candidates will also participate in an interview with Kordia representatives.
Female students studying in their final year of undergraduate degrees offered by the Faculty of Science and Engineering or the Faculty of Computing and Mathematical Sciences at the University of Waikato are eligible to apply for the bursary and must be New Zealand citizens or permanent residents.
"For too long the information and communication technology industry has been dominated by men and while the picture is slowly changing, we think it could do with a bit of a boost," says Bartlett.
"By working with the University of Waikato to establish this scholarship, we're taking another small step towards encouraging women to get involved, further their studies and ultimately join a challenging, fast moving and rewarding industry."
"Scholarships like this play an important role in promoting IT and technical subjects to women considering their study options. We're delighted that Kordia are showing their commitment to diversity in their workplace through this initiative," says Dr Judy Bowen, Senior Lecturer in Computer Science at Waikato University.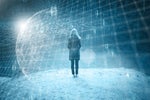 No caption
Ken Holley is now director technology at PwC New Zealand. Prior to this, he was head of head of technology delivery – sales, marketing service at NZ Post.
Ken Holley
Warren Shera joins Vodafone New Zealand as head of security practice. Before this, Shera was the CIO of the Ministry of Business, Innovation and Employment for six years.
Michael Sheehan is now a guest lecturer at the University of Canterbury. Sheehan is also the executive director at CIOs Without Borders, a global not for profit that uses technology to provide education, healthcare and infrastructure services to underserved areas around the world.
Michael Sheehan
Grant Frear is head of Deloitte Digital, which was launched in New Zealand early this month.
"The launch marks the fruition of a number of strategic moves at Deloitte, which collectively support our ambition to make digital real for our clients," says Frear, a partner at Deloitte.
"The comprehensive set of capabilities at Deloitte Digital means we can make a real impact for our clients and their customers through the transformational potential of dig
Deloitte chief executive Thomas Pippos says that digital solutions are high on the agenda of executives and boards in New Zealand.
No caption
Building the right culture mdash; one that's ready to support company-wide change and adaptation mdash; is a critical step toward becoming a digitally mature organisationGrant Frear, Deloitte Digital
"The reality is that our clients deal with a lot of noise around digital, and there is no shortage of thought leadership and opinion about the bleeding edge of digital transformation," says Pippos.
"But by talking and working with our clients, we've found some of their biggest challenges are getting the basics right; it's about making their digital journey real with timely tangible results. This includes tackling sticky challenges like integrating old systems not made for a digital world, getting a single view of the customer and dealing with operational silos," he says.
Frear, meanwhile, says often forgotten, but a core part of a winning digital transformation strategy is cultivating the talent who will lead the effort and creating an organisational culture to support them.
"Building the right culture mdash; one that's ready to support company-wide change and adaptation mdash; is a critical step toward becoming a digitally mature organisation," states Frear.
Geneious Biologics, an enterprise software solution for companies engaged in screening of antibodies and antibody-like molecules, has been chosen by the VIB, a Life Sciences Research Institute in Belgium, to support therapeutic biologics discovery at its Discovery Sciences group.
Bruno Dombrecht, scientist at VIB Discovery Sciences, says "Geneious Biologics will help us scale-up our screening efforts. We are incorporating more high-throughput sequencing into our core business, and are screening increasingly large quantities of unique and complex VHH-based multi-specific biologics. We sought a bioinformatics platform that provides powerful, fast and deep sequence analysis and, importantly, allows us to consolidate and manage our sequence data in a secure environment that can be shared with our partners."
"We are proud to be working with VIB Discovery Sciences to support their mission critical workflows around therapeutic biologics screening, analysis and discovery. This is an exciting therapeutic area with much potential to solve unmet medical needs," says Jannick Bendtsen, vice president of technology services, Geneious Biologics.
"It is exciting to partner with institutes like VIB to help drive their biologic research and development goals. In leveraging the full power of the Geneious Biologics platform customers will make better, data driven discoveries, and bring successful biologics to market faster."
No caption
Accounting, Audit and business advisory firm Staples Rodway has appointed David Searle as its new National Chair.
Searle, who is Staples Rodway Auckland's managing director, has worked in the firm's Auckland office since 1992, joining the national board in 2014. He is active in training and guiding members of the accounting profession, and has also served as New Zealand Divisional President of CPA Australia and Chair of the Australasian CA Training Group.
Network for Learning (N4L) took the supreme award at the NZ Broadband Compare TUANZ Awards, named New Zealand's Broadband Provider of the Year for its work with schools.
The N4L team at the annual Broadband Compare TUANZ Awards
The Crown company provides more than 2,450 state schools including kura smart and safer internet services for learning via its 'Managed Network,' which is used by more than 821,000-plus students and teachers.
Commenting on the supreme win, the judges said: "Network for Learning stood out as being an exceptional offering servicing a vital need, driving real value for educational institutions and their surrounding communities."
"The company is ahead of the pack with its focused offer and is driving real value for schools by removing data bottlenecks that help kids learn at school. The company should be commended for its collaborative working models addressing the needs of underserved families through its pilots that extend safe internet into the home."
Seequent, a global leader in the development of visual data science software and collaborative technologies, has won the Supreme Award at the 2018 New Zealand International Business Awards, after earlier winning the ANZ Best Medium Business Award.
Seequent develops data visualisation and geological modelling solutions that enable those in the mining and minerals, civil engineering, environmental, and geothermal energy industries to extract valuable insights from complex raw data.
Seequent's 3D modelling tools and technology are widely applied across industries and projects, including road and rail tunnel construction, groundwater detection and management, geothermal exploration, resource evaluation and estimation, and subterranean storage of spent nuclear fuel.
Last week, Seequent announced it had opened its 14th global office, in Colorado, USA.
"The United States has one of the largest infrastructure industries in the world," says Daniel Wallace, general manager of civil and environmental at Seequent. "There are real infrastructure challenges in the US, with a significant amount of infrastructure to be built, rebuilt and maintained. Aging infrastructure is something the civil engineering industry has been tasked with, and our solutions can help through digital innovation by connecting underlying geology to engineering design."
IDIOM, a New Zealand decision automation software company has been named the winner of two Business Rules Excellence Awards (BREA), a new award recognising the world's most successful use of business rules.
The global awards recognise the outstanding commercial success of IDIOM's work with both PowerHealth, an Australian healthcare software developer, and professional services firm Deloitte New Zealand.
Mark Norton, CEO and Founder of IDIOM, says: "We're delighted to be the only multiple winner of the inaugural Business Rules Excellence Awards, along with our partners PowerHealth and Deloitte. We're very proud of the contribution our plug-n-play rules software has made to their software applications in terms of customer benefits, efficiencies and cost advantages."
IDIOM's software gives business users hands-on control over defining and deploying specialist decision making expertise. Customers world-wide in local, state, and central government, health administration, insurance, finance, pensions, and many other domains use IDIOM's plug-n-play rules to automate business algorithms on an industrial scale, quickly, correctly, and completely, to achieve more agile, more transparent, and more durable systems.
No caption