Sean Mills joins the Reserve Bank of New Zealand as assistant governor and head of operations. Prior to this, he was chief information officer at the Department of Corrections, and before that, was head of IT service delivery at the Ministry of Social Development.
Matt Mansell moves from chief strategy officer at IntegrationQA to director of products and services design at the Ministry of Justice.
"I decided to make the move to Justice as the vision of CIO Tina Wakefield and CTO Craig Candy have for a modern, costumer-focused IT Services group is compelling," he tells CIO New Zealand.
"In this strategic ICT leadership role, I will provide leadership for the architecture, business analysis, and service design capabilities at the Ministry," says Mansell.
No caption
"I'm also a public servant at heart, and having the opportunity to help a talented government ICT team build towards being lean, value driven, and customer focused was something I couldn't pass up."
At IntegrationQA, Mansell led lean ICT transformations in New Zealand and Australia. "The opportunity to leverage this experience on behalf of the Ministry is something I look forward too."
Alistair Vickers is the new CIO at Compass Health New Zealand.
Alistair Vickers
His previous roles include chief technology officer at New Zealand Parliament following roles as CIO at Wellington Water and MetService.
Alan Grainer is now general manager delivery at The Warehouse Group following over a year as service lead, software development at Gravitas Media NZ. His previous roles included CIO at Baycorp and Waikato District Health Board. He was also CEO at Wild Bamboo, a specialist software company.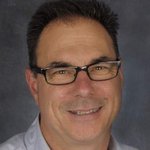 No caption
Liz Coulter now heads TS4B (Tech Solutions for Business), a division of Noel Leeming. Coulter was director IT services at the University of Auckland for more than five years and also worked as a consultant prior to joining Noel Leeming.
No caption
Dr Benoit Aubert is now the Director of the Rowe School of Business at Dalhousie University, in Nova-Scotia. Before this, Aubert was Professor of Information Systems and Head of the School of Information Management, Victoria Business School (Victoria University of Wellington). He worked on strengthening the university's data science programmes and worked with industry leaders to introduce a one-year master of professional business analytics.
No caption
His previous posts included Professorship in Governance and Information Technology at HEC Montreal (Canada). He also worked as a faculty member at Laval University in Quebec City (Canada).
No caption
Kiwi tech business experts including 2017 New Zealand chief executive of the year award winner Leigh Flounders and NZTech and FintechNZ chair Mitchell Pham are at the forefront of the launch of blockchain platform Lina.review.
Pham says Lina is not just a website but is a blockchain-based platform that everyone can build their own review system to develop community and manage their own businesses. All Lina-based review channels are globally connected, he says.
"With Lina.review being a truly global product, Kiwis can interact with Lina for international product and service websites and domestically. Being part of a global review platform will also make it easier for Kiwi businesses to market their products globally.
"Lina can also be integrated into existing platforms such as ecommerce and bookings platforms through the upcoming Lina API."
Vernon Turner is now executive analyst at Ecosystm, a disruptive technology research and advisory firm based in Singapore. Prior to Ecosystm, Turner held senior leadership positions at global analyst firm IDC.
No caption
"The analyst industry is one that has remained untouched for a long time, so I'm excited at the prospect of contributing to a new way to do research," says Turner, in a statement. "Ecosystm levels the playing field, enabling all organisations, technologies and geographies to join the mix without compromising on the quality or depth of insights. It flips the traditional model on its head and I'm eager to see where that takes us."
"We look forward to shaking up the tech research industry together, and making his expert analysis more widely available to the technology ecosystem, says Amit Gupta, founder and CEO at Ecosystm
The appointment follows the recent additions of Ullrich Loeffler as chief commercial officer and Letchmy Ganapathy as chief data officer to the leadership team in October and April 2017 respectively. Both came fromIDC, Loeffler most recently served as managing director for IDC South Pacific, and Letchmy was a research director for IDC Asia Pacific.
David de Cuevas is the new chief operating officer at CropLogic, coming from 2degrees where he was general manager business sales performance.
No caption
Mike Capone, former COO of Medidata Solutions, is the new CEO at data analytics company Qlik.
"I've seen how the smart use of data and analytics can have transformative effects on an industry, and I am excited to join a company that enables customers in every industry to re-think what's possible," says Capone. "Data is the currency of the future and companies who harness it best will differentiate and excel. With an ongoing investment in augmented intelligence, big data and the internet of things, coupled with its hybrid-cloud platform approach, Qlik is uniquely positioned to lead this new era."
No caption
Prior to Medidata, Capone held multiple senior leadership positions at ADP, a leading B2B cloud services provider, and these include CIO, corporate vice president of product development and SVP and general manager of ADP's global outsourcing business.
Learn from your peers: Check out our State of the CIO report on the challenges and concerns of CIOs today. Sign up for CIO newsletters for regular updates on CIO news, career tips, views and events. Follow CIO New Zealand on Twitter:@cio_nz Join us on Facebook.
Send news tips and comments to divina_paredes@idg.co.nz
Follow Divina Paredes on Twitter: @divinap