Hannah Walton joins Metlifecare as head of digital, coming from Spark NZ where her most recent role was agile tribe lead IT services.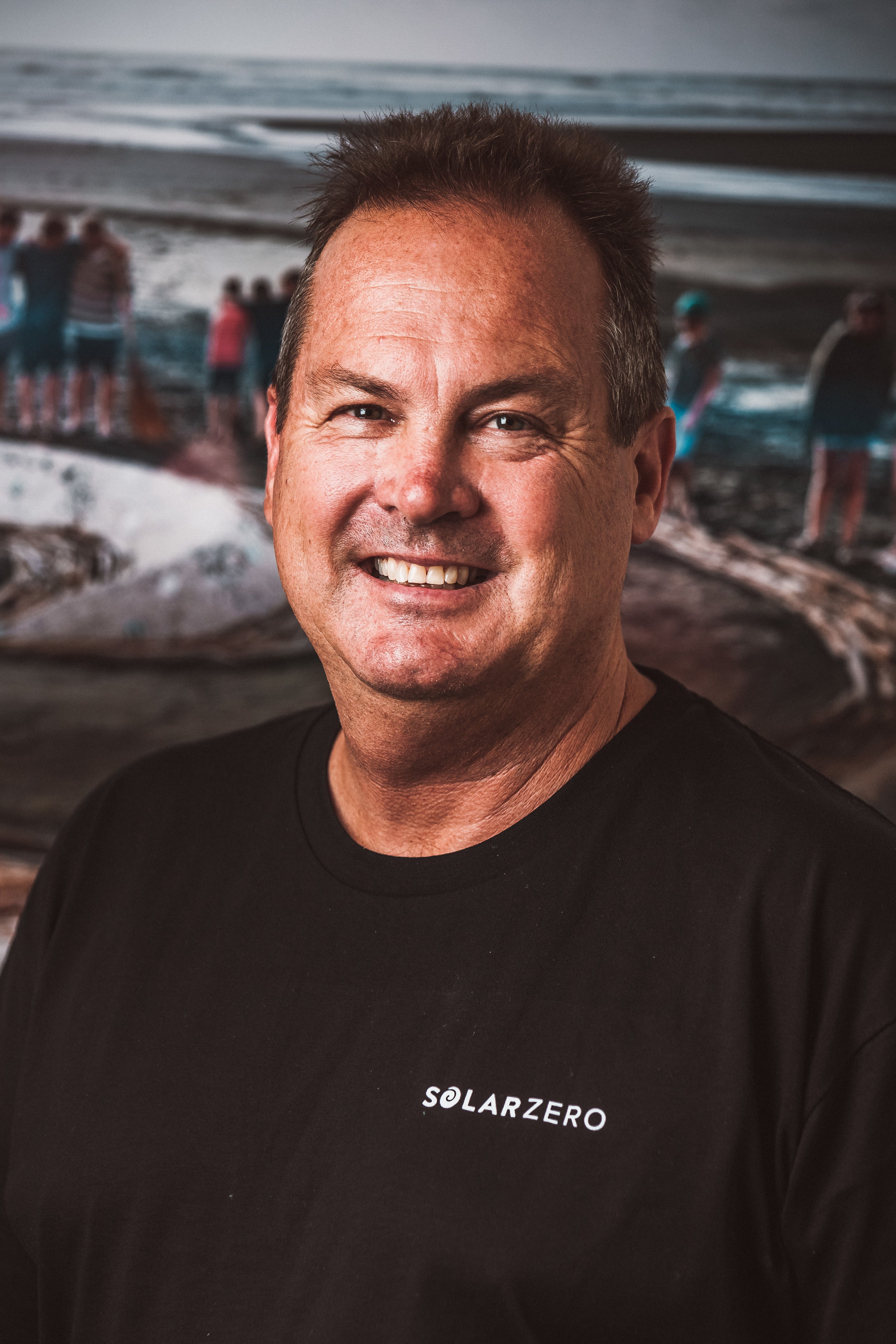 Neil Cowie
Neil Cowie is appointed CEO of solarcity, New Zealand's leading solar power company.
The former CEO of Mitre10 assumes the role from Andrew Booth, solarcity's founder who has led the business since its inception, from a start-up based in Nelson to a successful enterprise with over 3,500 solar customers.
Booth is taking on the role of executive director.
"I'm excited to be part of solarcity as it embarks on its next growth phase – it's a dynamic and successful company built on purpose and innovation," says Cowie.
"What attracted me to the role was their focus on New Zealand's desire to protect the environment we all enjoy, by designing a unique solution that delivers solar power and battery storage as a service."
"In the past the upfront costs of solar energy made it too expensive for some, but they've turned this on its head and made it a real option for everyone. It's an honourable goal and I'm looking forward to helping more New Zealanders take advantage of this unique service."
The company has launched solarZero, New Zealand's first solar energy subscription model, and in 2018 added the solarZero smart battery as part of the service. solarcity has installed more than 3,500 solarZero systems on Kiwi homes, collectively producing around 12,600MWh (megawatt hours) of clean solar energy and preventing 1,550 tonnes of carbon emissions from reaching the atmosphere (equivalent to planting 14,375 trees to offset the carbon emissions per year).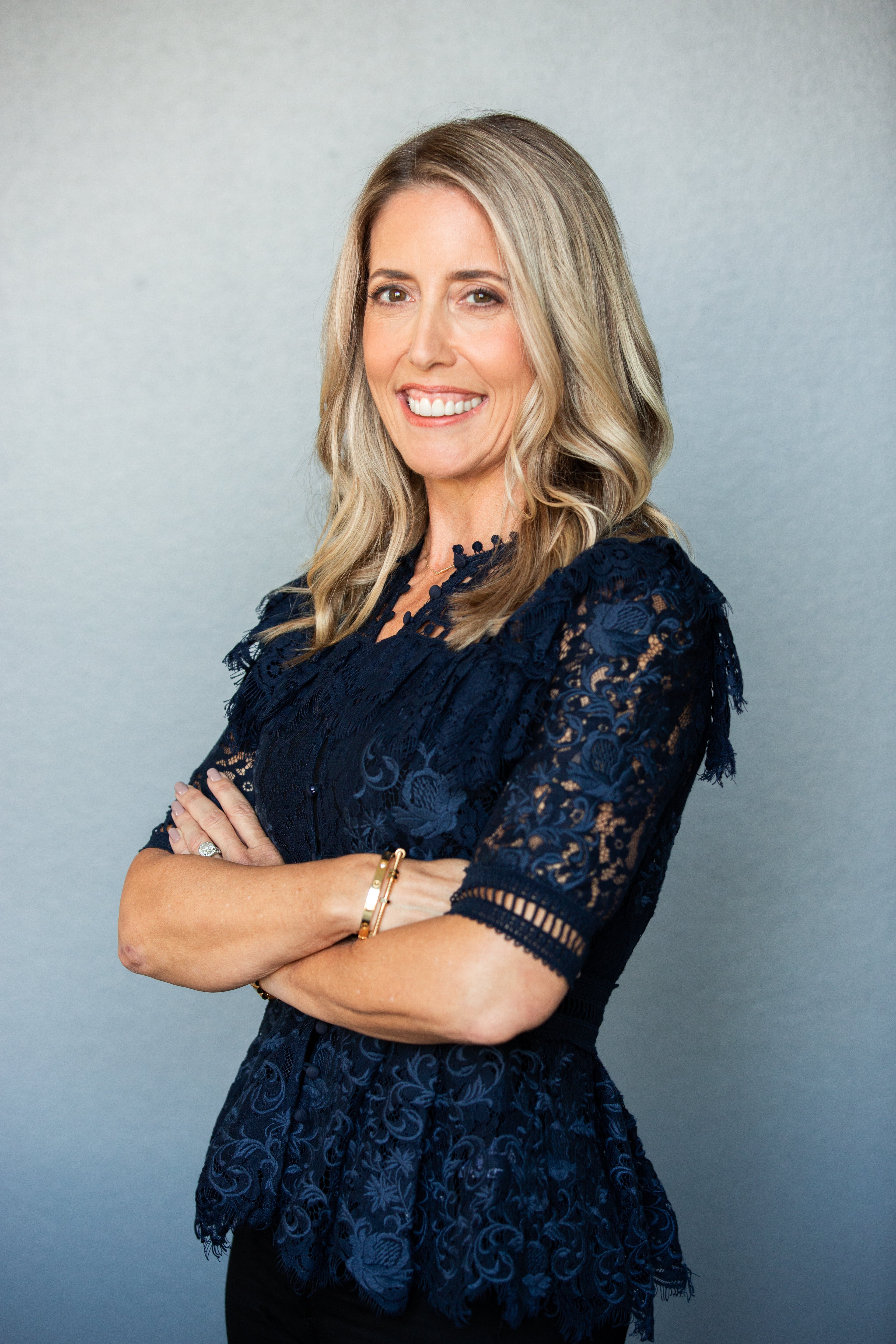 Gina Mastantuono
Gina Mastantuono is joining ServiceNow as chief financial officer, effective January 13, 2020.
She will join the executive team led by former SAP CEO Bill McDermott. Dermott is succeeding John Donahoe, who is stepping down to become CEO of Nike.
Bill McDermott
Mastantuono brings more than 20 years of financial experience to ServiceNow, including in the cloud, IT and mobility solutions industries. Since 2016, she has served as CFO of Ingram Micro. Prior to Ingram Micro, Mastantuono was Revlon's SVP, chief accounting officer, controller and international CFO from 2007 to 2013.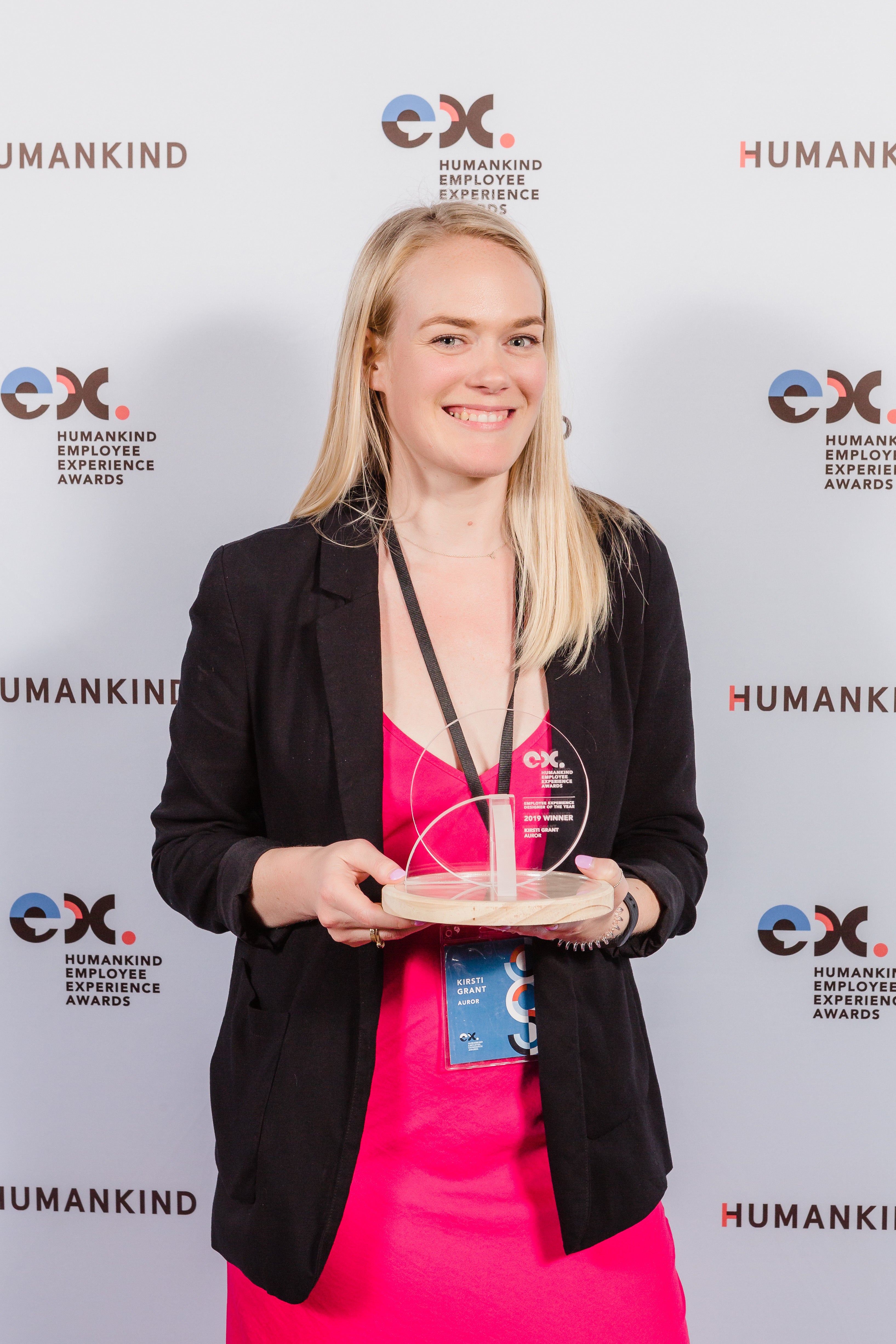 Kirsti Grant
Xero, Overland Footwear, land surveying firm Lysaght Consulting, specialised industrial services company Cake Commercial, and Ballance Agri-Nutrients were among the winners in the second Humankind Workplace Employee Experience Awards
Kirsti Grant, director of people experience at Auror, took out the inaugural EX Designer of the Year Award. Some of her initiatives that have received great feedback and made a big impact include parental leave policies, onboarding, and revisiting the guiding principles of the company.
The EX Awards celebrate New Zealand organisations that are designing great employee experiences. Organisations participating in the programme went through a robust assessment process including a survey and employee interviews.
This meant that our team had great confidence in the finalists and award winners, says Leighton Abbot, associate director, employee experience at Humankind.
No caption
Tauranga's Lysaght Consultants won the Small Workplace Category (20-50 employees): "The Lysaght team specialises in land surveying, civil engineering, and land development but during lunch breaks you're likely to see them out surfing, swimming, paddle boarding, running – they have a very active crew," says Abbot.
Lysaght encourage their people to do something that raises their heart rate every day, and offer a 30 minute extension to lunch breaks twice a week to encourage people to exercise during work hours.
The company's director of culture, Fiona Lysaght, says "I know we have a really great culture, I feel it and sense it every day. In the people and in the way they are with each other, the way that they work."
"Humankind have validated what we have been doing, confirming that feeling that we have around the office," Lysaght says, "and it's great to be recognised for what we have achieved."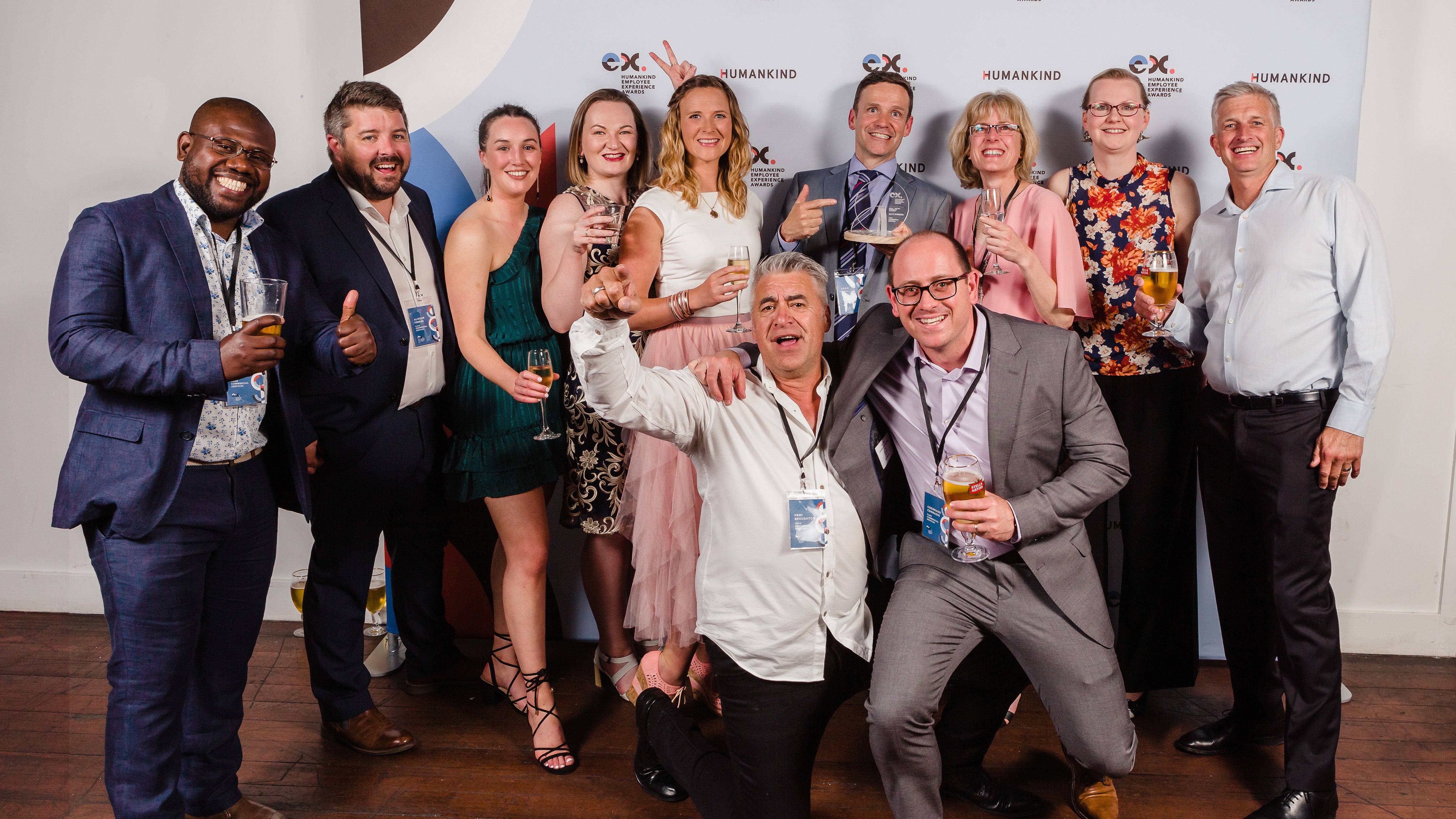 No caption
Industrial protection services company Cake Commercial Services took out the Small to Medium Workplace Category (51-150 employees): "Keeping industrial and infrastructure assets across New Zealand protected from the elements is their core business, but it is how Cake Commercial care for their people and invest in training that made them really stand out to us," says Abbot.
"With a job that can at times scale some heights, knowing you are safe, well trained, and that your crew is there for you is what matters."
Financial lectures, personal development, insurance cover, and mutual respect is what is on offer at Cake Commercial Services.
Cake CEO Clive McKay says, "We give a lot and we expect a lot in return. We really do care about the guys and we want them to have a career with us."
"It's exciting for the whole team to be a part of the awards. We are really pleased with what we've achieved, and that it was based on feedback for improvement from the team," says McKay.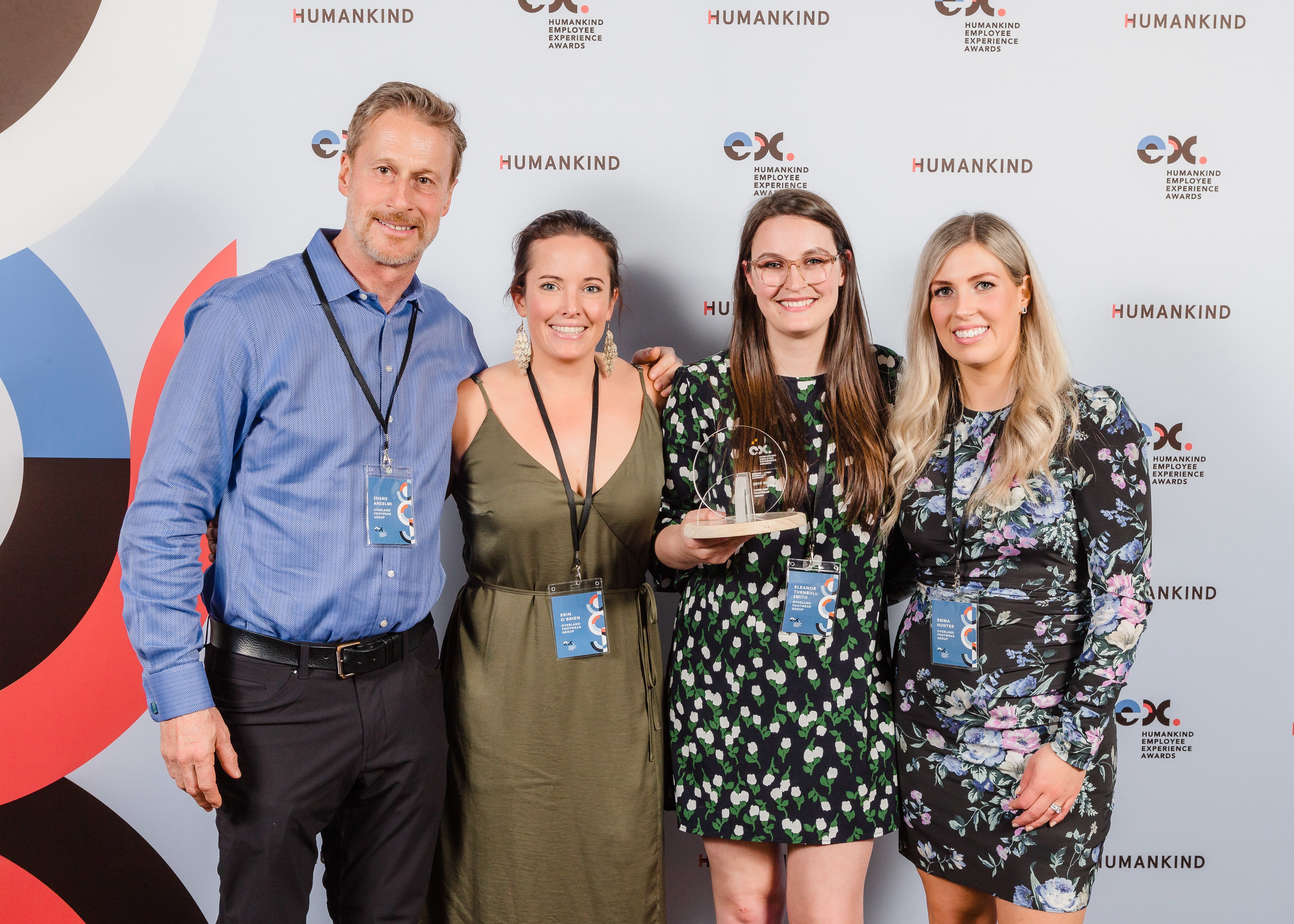 No caption
Overland Footwear won the Medium-Large Workplace Category (151-500 employees): Footwear brand Overland is no newcomer to workplace awards, having backed up many wins in the old IBM Best Workplaces Awards now with two years of Humankind EX Awards wins.
"Retail is a challenging environment these days, and Overland is responding by doing more of what they know leads to results – enabling, inspiring, and rewarding their people," says Abbot.
"They are fully geared around delivering an amazing employee experience, and the shoes are pretty great too," he says.
With a culture of celebrating everything, 78 percent of Overland roles are filled internally. If you join as a part-timer you will be given the tools and resources to continually progress, saysErin O'Brien, people and culture director at Overland.
"The business has a heart. It is not just a commercial business, we look after the whole person and no matter how long they are with us we want them to have a wonderful experience."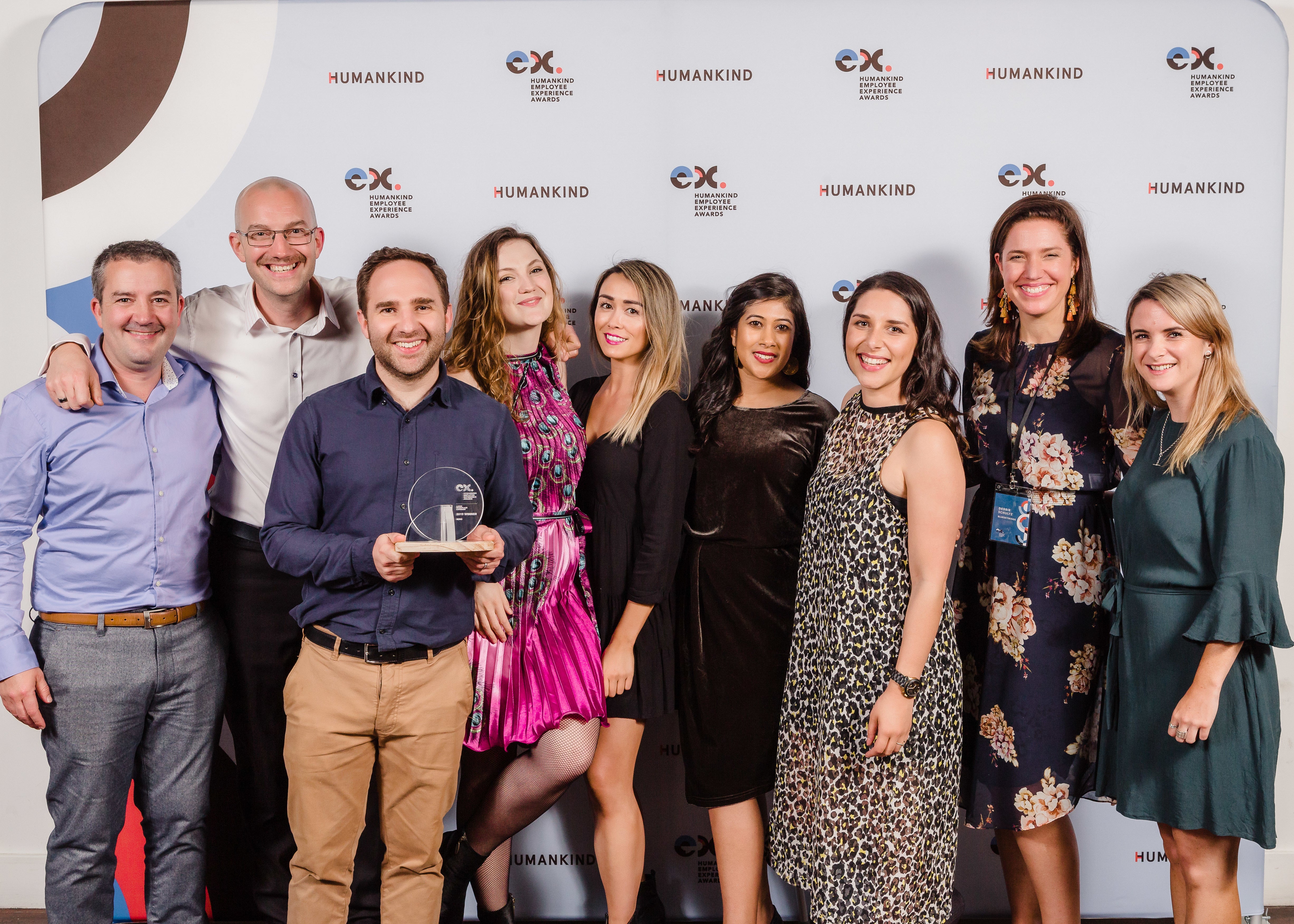 No caption
Xero was named winner of the Large Workplace Category (500+ employees): Having grown to a staff of over 1000 in New Zealand and many more overseas in a short space of time, Xero's values have hardly changed from the outset, yet the Humankind team found that they are still a daily part of working at Xero.
"In these days of automation and machine learning – which Xero is also totally into, by the way – it is cool to hear how their most important value is simply to be 'human'," says Abbot.
"This means looking after each other, bringing your whole self to work, and seeing work as one part of the bigger picture of life."
Ryan Ghisi, general manager global people programmes at Xero says, "It's a great validation for us to know that externally we are being recognised for all the good work we are doing internally."
At Xero, technology is used to check in with all staff bi-weekly, and this engagement combined with follow through and really listening underpins the company's approach to its wellbeing, performance and recognition programmes.
"We take a collaborative approach," says Ghisi, "So the initiatives and solutions we implement are actually what employees have asked for and want, not just what we think is best for them."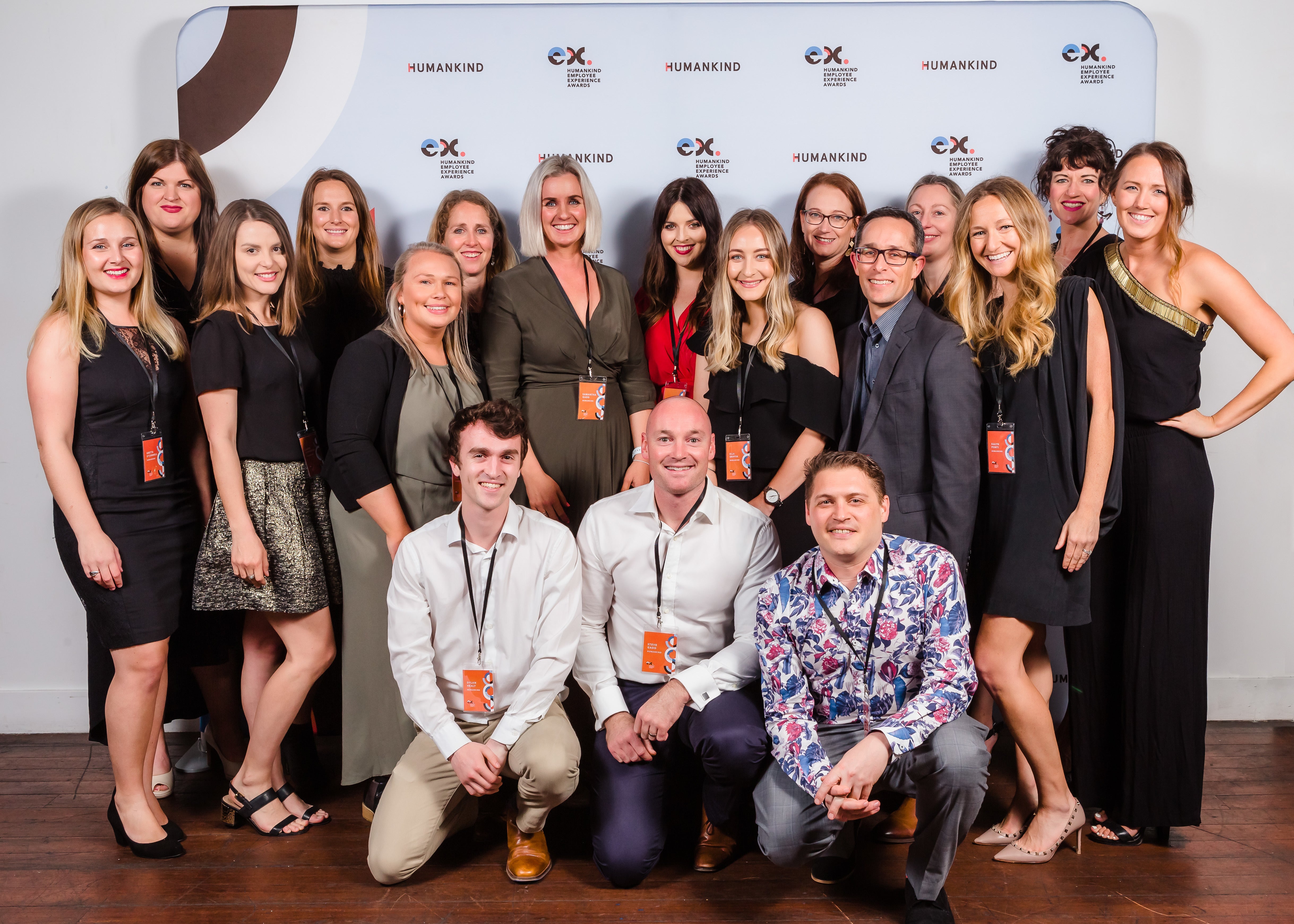 No caption
The winner of the 2019 Humankind Employee Experience Initiative of the Year is Ballance Agri-Nutrients, whose submission on their safety and wellbeing programme titled Care, Ownership Wellbeing and Safety (COWS) was described as profound and organisation wide. Team members talk about their colleagues showing vulnerability in the workplace, and more openly sharing challenges around mental health.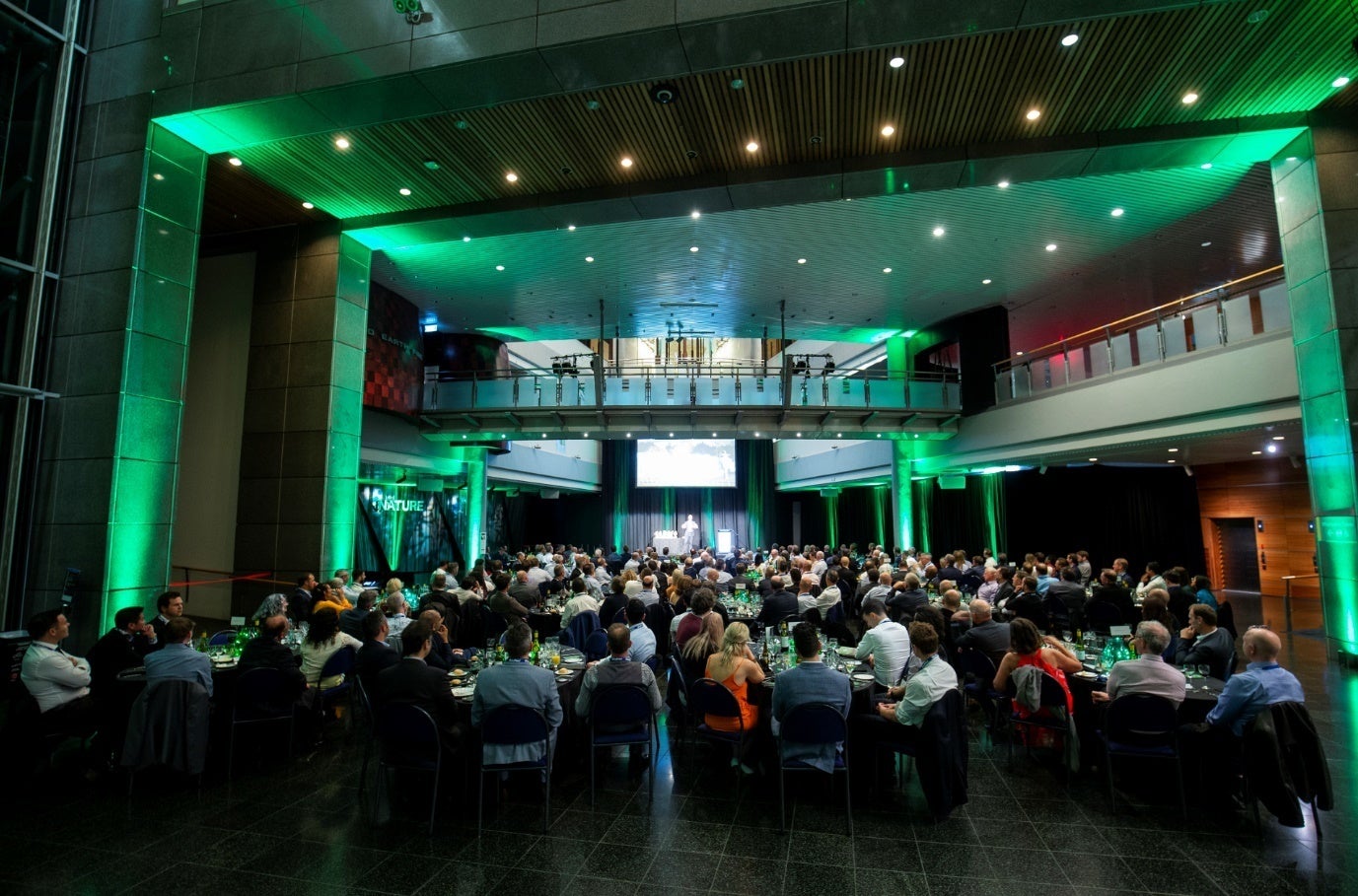 No caption
healthAlliance wins best security project/ initiative at the 2019 iSANZ Awards.
The organisation launched Northern Region Secure USB Project – a new policy to reduce risks from unencrypted USB devices
The project saw 97 per cent of PCs across the four Northern Region DHBs secured to only accept secure USBs. Over 8,000 secure USBs ordered through the region's procurement system.
The annual iSANZ awards acknowledge those who are contributing to information security and cyber security – helping keep people and networks safe from malicious computer activity.
iSANZ Board chair Kendra Ross says the awards are an important opportunity to inspire, promote and reflect on the hard work that goes on behind the scenes in our world class information and cyber security sector.
"We've again been highly impressed by the accomplishments of all our entrants, finalists and winners. They are leaders in the information security field and number among some of the most skilled professionals anywhere."
Other categories and their winners are:
Best Security Awareness Campaign
NZME won for its internal phishing education and awareness campaign.
NZME's campaign raised awareness of phishing by using humour, video, posters and a reporting button shaped as a fish and hook. It targeted 1,900 NZME staff and had impressive results. Post-campaign, there was an 80 percent increase in the number of staff reporting suspicious emails.
Best Security Company
This award goes to Auckland-based Defend, which focuses on security assurance, vulnerability protection, detection and response. In only a few years' trading, the company has built a team of over 30 cybersecurity experts sited in Auckland, Wellington and the Midlands. It provides holistic information security services to nationally significant organisations and government departments.
Best Start-up or New Business
This was awarded to Darkscope. Established in May 2018, Darkscope has expanded beyond NZ into Australia, the UK and Germany. The firm specialises in interrogating cyberspace to identify and quantify cyber risk for its clients. Roughly 70 per cent of its services are delivered via artificial intelligence.
Up and coming Cybersecurity Star
Ian White, general manager at ZX Security is this year's awardee. He has gained a reputation as an effective people and thought leader. He plays an active role in promoting the cybersecurity industry to high school and university students.
Hall of Fame Award
This award goes to Dr Ian Graham. He started out studying radio astronomy at the University of Cambridge. After moving to New Zealand in the mid 1980s, he had a long stint in academia at the University of Waikato. He founded and led Endace – a computer network monitoring company set up to commercialise research begun at Waikato's Computer Science Department in the mid-nineties.
The 2019 iSANZ Awards were sponsored by Aura Information Security, Micro Focus, Quantum Security, Liverton Security, Datacom, McAfee, Spark, SailPoint, Duo (a division of Sektor) and Seqa Information Security. Supporting partners were 1st Tuesday, ConnectSmart, NZITF, PS Duo and SiteHost.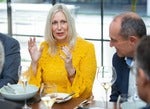 Kendra Ross
Using ICT to help save the Maui dolphins from extinction
Moana New Zealand, Aotearoa's largest M?ori-owned seafood company, is throwing its support behind the initiative announced by WWF-New Zealand and M?UI63, to utilise cutting edge drone technology to protect the last remaining 63 M?ui dolphins.
M?UI63 is a small group of scientists, developers, and tech experts dedicated to protecting marine life with the latest technologies.
Marine mammal expert associate professor Rochelle Constantine, operational lead Willy Wang and technical project ;ead Tane van der Boon have been trialling, to great success, the UAV technology for the past 18 months.
Real-time information and knowledge of the dolphins' seasonal movements, behaviours and whereabouts will be gathered by the drones and their associated Artificial Intelligence (AI) helping scientists, regulators and all marine users in their efforts to protect M?ui's dolphins.
Flying overhead with a 50x optical zoom, the UAV can search for the dolphins for up to six hours. The technology is so sophisticated it can distinguish M?ui and Hector's dolphins from other species with a high degree of certainty.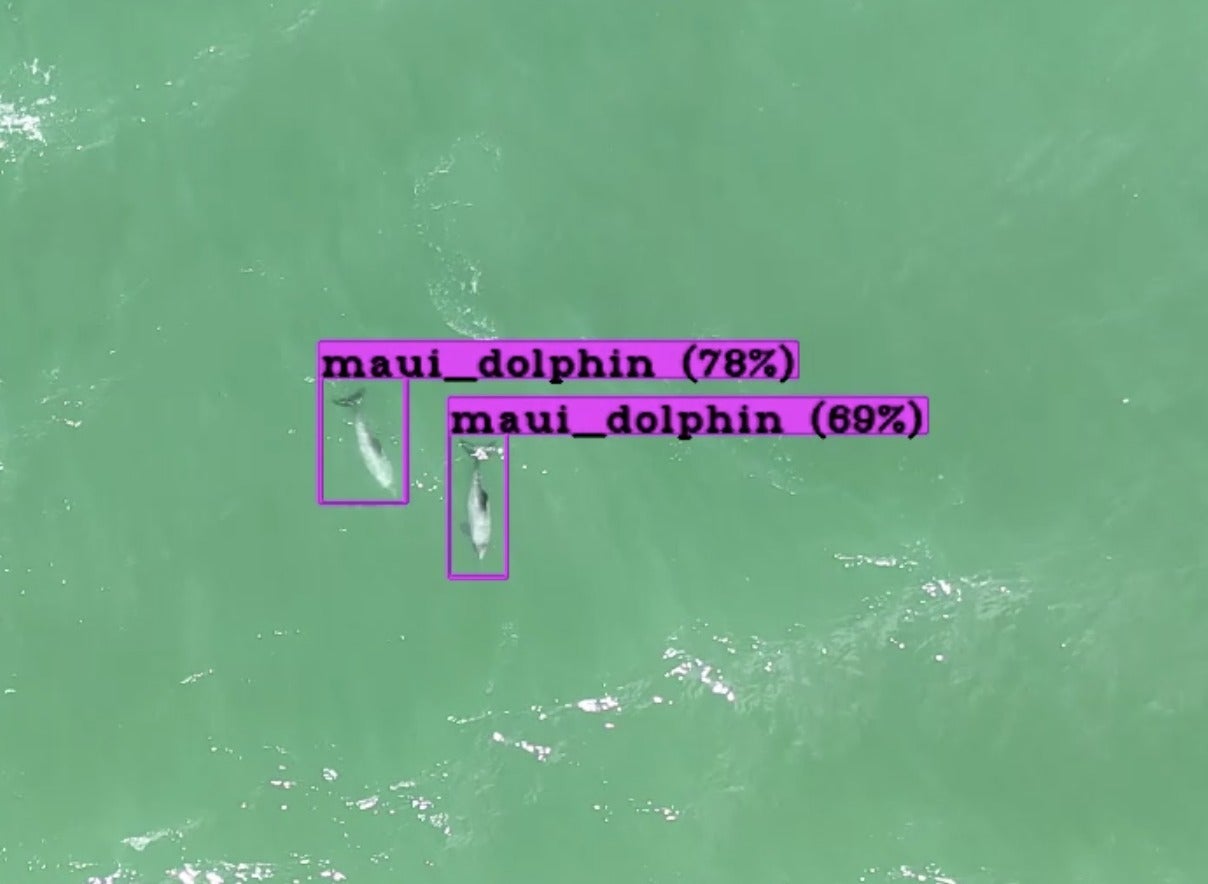 No caption
WWF New Zealand is raising funds to buy drones that will be used for the project.
Upon the collection of real-time information of the dolphins' whereabouts, Moana New Zealand and Sanford both intend to implement a move on rule. This means if a vessel is alerted of a dolphin's presence in the area, they move away from that area immediately.
"While neither Moana nor Sanford will be involved in the day to day implementation of this project, we knew this was something we could get behind," says Moana New Zealand CEO Steve Tarrant.
"Part of our responsibility as kaitiaki is doing everything within our power to protect the taonga we have been entrusted with and if drone technology can help us do that alongside all of the other measures we are already taking, why wouldn't we investigate it?"
Sign up for CIO newsletters for regular updates on CIO news, career tips, views and events. Follow CIO New Zealand on Twitter:@cio_nz
Send news tips and comments to divina_paredes@idg.co.nz @divinap