It is not enough anymore to get a seat at the table… we have to co-innovate with our businessJulie Canepa, Cisco
"As IT leaders, we need to be the bold drivers in our organisations, to stay ahead on our secure digital journey to deliver 'once-in-a-generation' change in business delivery systems. The IT role has never been more relevant, which is so exciting."
This is a message Julie Canepa, CIO for Cisco Australia and New Zealand, shares with her colleagues.
She bases this on her experience leading the ICT team for one of the major technology companies, and her goal around "accelerating future IT in the organisation. "
According to Canepa, everyone has their own ideas about the future of IT.
In her case, she says, "I am inundated everyday about the promise of technology, how it will change our experiences and our lives."
She says while some stories are good, some also bring apprehension, such as when these are about disasters and cyber threats.
"It is easy to get swept up in the hype of all that and it is easy for us to feel the pressure as an IT organisation that we need to do something. So we go after the shiny new things and use the buzzwords."
What is not so easy, she however says, is to lay the foundation of a sustainable digital future.
Canepa recalls starting her career in Silicon Valley during the dotcom boom.
"It was the heyday of IT, it was crazy and a lot of fun," she states. "We were just connecting things and figuring out what to do with this amazing internet and it was a time of incredible innovation."
She shares that what she finds interesting is that this type of "adventure" continues to go on.
No caption
The IT team is only relevant if we can innovateJulie Canepa, Cisco
"Who would have thought in 2019, we [would be] looking at a world where the internet is so pervasive in our lives?"
"Who would think we would be connected all the time in this highly mobile and cloud-enabled world? We certainly did not imagine that. But the reality is what we built and what we did back then was great for then, but it has kind of outgrown what we need today."
Canepa adds that, "We have new challenges. We are going into uncharted territory."
She points to a rock structure in Cairns that has been laid down by people who have walked the track before.
"When you don't have a map, it can save your life, preventing you from taking the long trail and preventing you from falling off the cliff," she says.
"As a technology department for an IT company, we sometimes feel like we are marking the trail," she explains.
At the recent Cisco Live in Melbourne, Canepa shares some lessons learned by her team as the technology department for an IT company.
Julie Canepa at the Cisco Live 2019 in Melbourne
We are going into uncharted territory
"Building and operating an IT department is not simple," she states. "The bar keeps rising, the pace keeps accelerating."
"The complexity becomes an orchestration nightmare for us," she adds.
"We are stuck with trying to find a balance between innovating and running our business."
She says unfortunately, like her, most IT budgets are not growing. "And we are expected to do more.
"We have to really look and think hard at finding new ways to get things done. We have to change our thinking."
Canepa discloses that "at Cisco IT, we are no strangers to these issues."
She lists some of their daily concerns, which include connecting more than 130,000 people across the globe who work flexibly on the device of their choice, and blocking 6.4 million threats per day.
"Big or small, tech company or not, being able to be in front of that trail is definitely more than the technology," she says.
"We think about how we can transform our business using the latest technologies, drive innovation at software speed with the best people and teams, and we want to focus on all of these things in parallel."
She reminds CIOs: "It is not enough anymore to get a seat at the table in IT, we have to co-innovate with our business."
"We have to become customer and outcome obsessed, and we have to learn how to translate this vision into business outcomes that our teams can contribute to.
She adds further, "To do that we have to transform how we operate, to be lock step with our business on priorities and outcomes to go after specific and targeted digital objectives so we can iterate with our business."
According to Canepa, this has to be done in consistent, governed, and repeatable ways.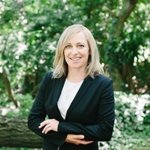 No caption
Analytics is crucial to any digital strategyJulie Canepa, Cisco
She says there are lots of models out there that IT teams can be using to do this. "The important thing is your business and IT agree on the model."
"We work together so we can connect business outcomes with the business architecture," she advises
On modernising IT, Canepa shares that Cisco has come out with a set of digital principles that they have been using for the past seven years: simplification, automation, security, analytics, and continuous innovation.
"It is a mindset that helps us to forge ahead," she says. These principles encourage them to take steps forward and iterate. It starts with simplification," she says. "We are ruthless with driving simplification in our processes and in our technologies."
She explains that the latter is critical because, "we can't automate what is complicated."
Canepa stresses that through all this, security is a foundation.
"We practice security by design throughout all of the services we run. We think about it from the beginning, we think of it throughout and we measure [it] at the end of the day," she says.
She turns to the next principle: analytics.
"Everyone of us should be thinking about analytics. It is critical to any digital strategy and the idea that we can do is to take those analytics and take those learning and to drive more simplification, more automation, and use them to drive better security."
With this, she points out, "we get this cycle of continuous innovation."
These principles apply whether they are looking at something from a macro level or at a project level.
She says the team has been working hard to build a foundation using these digital principles and technologies in the market to take their marked steps forward.
According to Canepa, they have been able to save money and get value from their services model.
"It has allowed us to increase our delivery speed by 54 per cent. At the same time, the IT team wants to embed collaboration into the workflow and into the tools that their employees use everyday, regardless of the advice they are using and where they are."
She adds that they are able to do this in a security pervasive network.
"We know security is about people as much as technology," she states. "We make security important and relevant to every single employee at Cisco."
Data and privacy are important as they innovate.
"If we want to move to a multi-cloud world and get more innovation, we need to make sure we can establish trust and protect what is important to us, which is our customer data," she advises.
She says Cisco has multiple platforms for their data. These include foundational data and big data platform for analytics and insights.
"We have brought all of this data together and have a governance framework for this data," she states.
"We have to unlock the power of data and today, the team is able to provide data to employees in a self service shop where they can pull together different data. Then provide computational tools so the employee can new insights."
She further adds that, "This leads us to new analytics opportunities, how to turn data into action by embedding it into our workflows."
These, she says, are examples of what they are doing inside the IT department.
Customer zero
As she points out, "The IT team is only relevant if we can innovate."
Canepa says one way the IT team does this is working with other business units.
Cisco IT plays the role of "customer zero."
"What that means is we are co-developing with our engineering team to develop the products our customers buy early in the cycle," she explains.
"We are using our own knowledge about a real world environment in our IT enterprise. We are giving them that advice and taking these technologies at scale in our own environment. So we have a chance to give real input back before it comes out to market."
Canepa declares that the most important thing is that this really brings the IT team close to the business.
"We are helping from the beginning, helping Cisco reach its goals."
She says she and the team can do this, because they work for a technology company.
This insight can, nonetheless, also apply to CIOs across industries.
"We all work with firms that develop products and services," she explains. "As they become more digital, you might have the opportunity to ideate with your business.
"If you can participate in that ideation process and go after targeted outcome based innovations and technology projects, you can help find unique value in your organisation."
No caption
Get the latest on digital transformation: Sign up for CIO newsletters for regular updates on CIO news, career tips, views and events. Follow CIO New Zealand on Twitter:@cio_nz
Send news tips and comments to divina_paredes@idg.co.nz @divinap