"It is like Mercury bought the car 10 years ago… and never took it back to the garage for servicing."
This is how Kevin Angland describes the digital and business transformation he and his team have been immersed in at Mercury.
Angland is the inaugural GM digital services at Mercury, and he joined the company over three years ago when it was rebranding itself from Mighty River Power.
As the executive responsible for digital transformation across the business, his role encompasses ICT, contact centre support team, and customer operations.
"That is one of the huge benefits of my role, it is not about the technology," he states.
Angland talks about digital transformation that takes in perspectives from both internal users and customers.
"Happy staff equals happy customers," he says on the company's imperative to focus on both customer and employee experiences.
He then relates how these are linked to technologies that allow changes which are innovative and inclusive, while providing Mercury with an edge in a very competitive market.
"A rebrand is never a coat of paint," he stresses. "It's from the customer, all the way through the whole organisation, and how it's drawn us into a single culture."
He adds that, "It has created that platform so that the technology change we have delivered over the last few years is in support of the new Mercury in the marketplace and the customer value that we're looking to deliver."
Part of this transformation is the move early this year in Newmarket, which consolidated their three Auckland sites, including the contact centre, into one building.
"The decision to move here was made before I joined Mercury," he explains.
"The primary driver was, our people are our greatest asset and we need an environment that allows them to do their best work."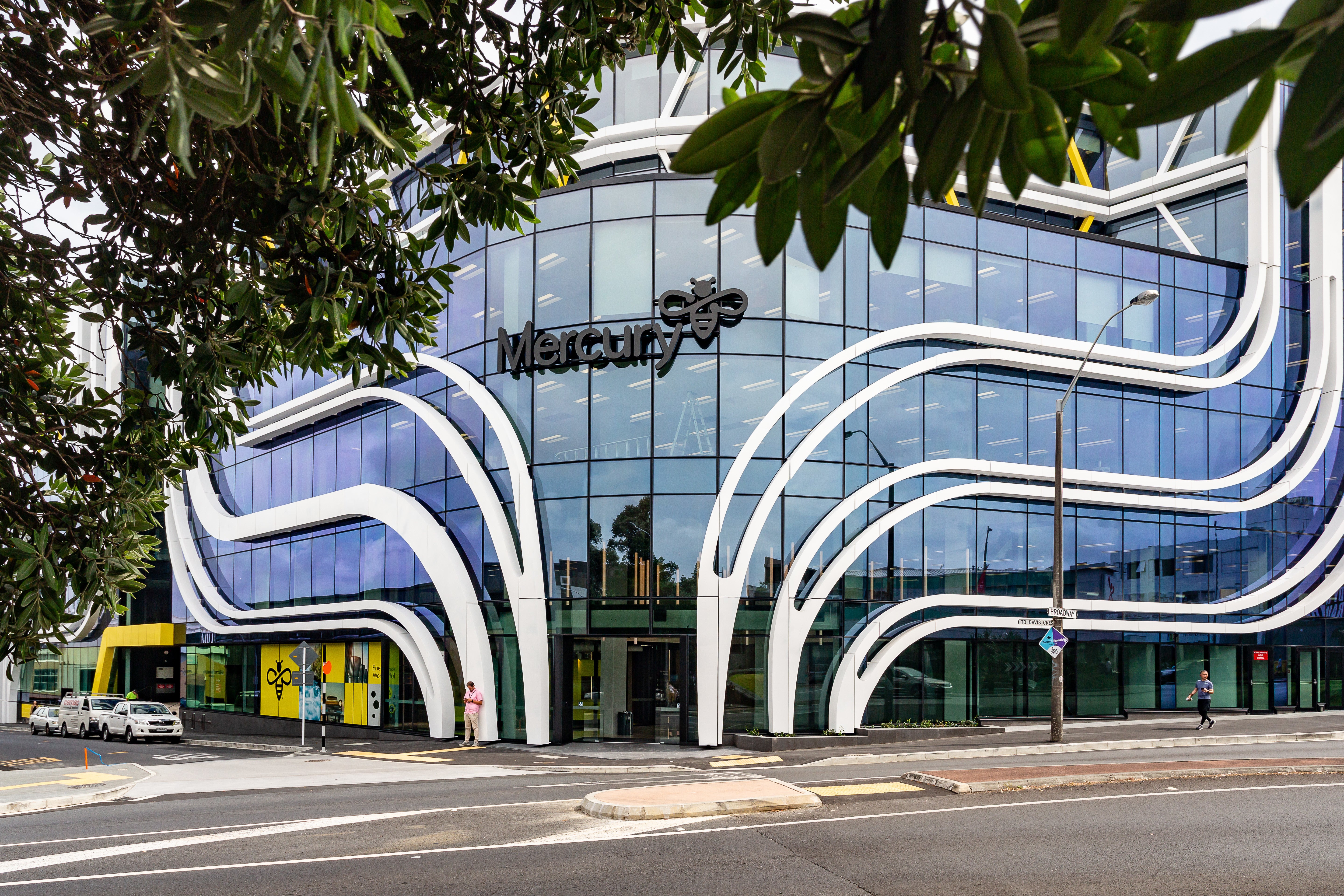 The Mercury Building on 33 Broadway in Newmarket, Auckland
Where 'everybody is digital'
In this building, "everybody is digital," declares Angland.
"Everything you need to do in your job is on the laptop," he says.
"Your laptop is your phone and you can join a meeting from anywhere, because we're using Skype for business."
"We're fully mobile, other than the contact centre."
He says this has reduced the amount of travel for staff, especially between Hamilton and Auckland.
"The tools we've given people are far better than what they had."
Each desk has a SerraView, a workforce enablement software. This allows staff to check the location of another colleague they need to work with, as nobody has a specific desk.
"The guidelines are that when you leave at night, the desk needs to be clear," he shares.
Staff are not allowed to eat or drink at their desks. "There are plenty of spaces for those sorts of things," he explains.
No caption
We are now looking at the third wave, which is the analytics and automation Kevin Angland, Mercury
Angland believes the new system has created a different work dynamic and has energised the place.
"We're humans, so people have created networks and neighbourhoods. It makes sense to go and work near the people that you're engaging with," he states.
"If we create a new project team, for a specific purpose, we will find a space for that team to work together."
"That's the driver," he says and adds, "the freedom to do your best to work together."
"We recognise the concept of collaboration, we want to remove anything that's a barrier."
Today, the building can accommodate all staff when the company delivers its annual results.
"The grandstand will hold as many people as we can, but every other screen in this building, and every meeting room in Hamilton, Taupo, and Rotorua, will simultaneously cast that event."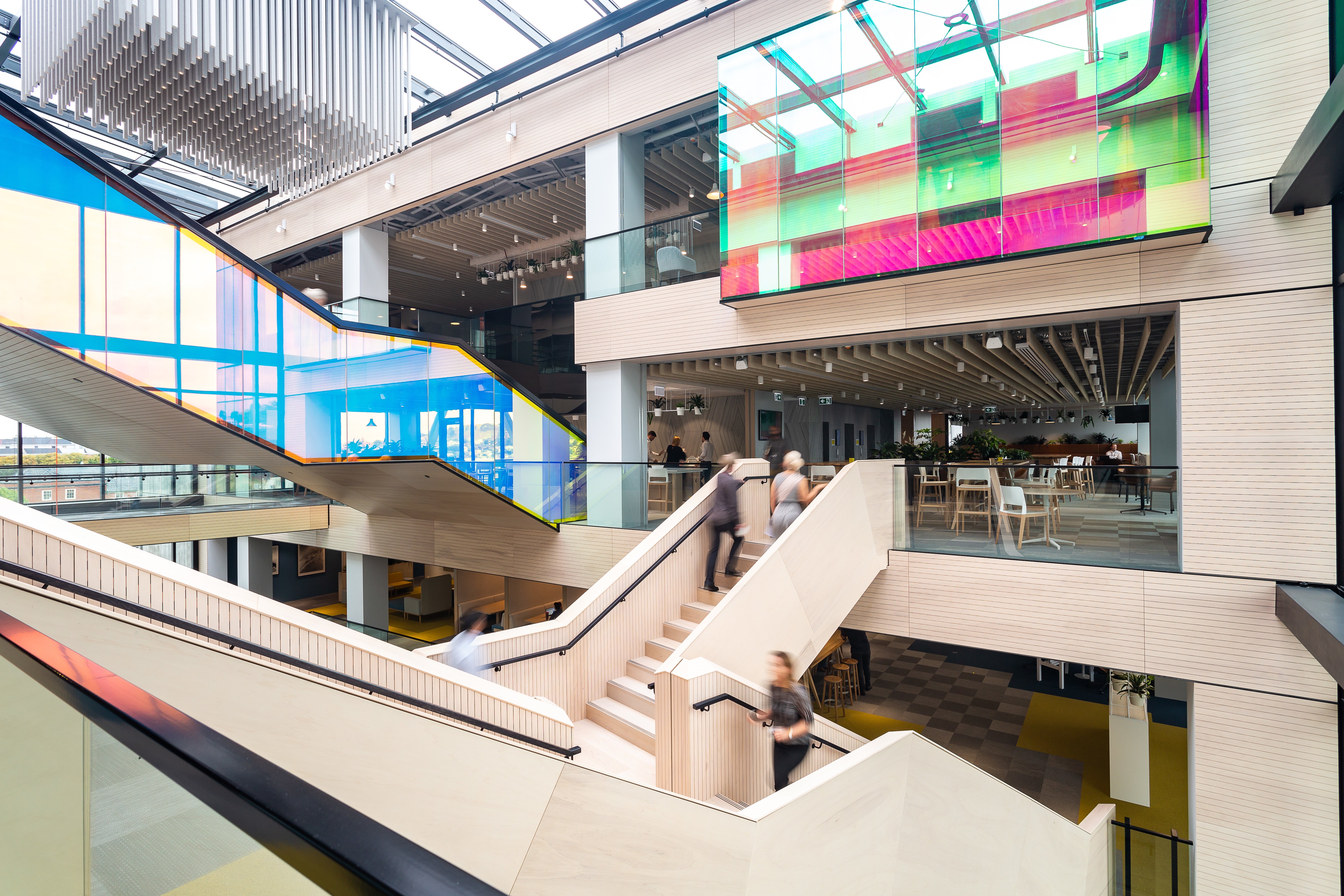 No caption
"Our 850 people will get to hear and share those results at the same time," he says. "In the past, we'd have to organise a series of sessions, because the technology capability wouldn't support it."
Competition and differentiation
Angland talks about Mercury's continuing focus to harness technology to meet the shifts in customer expectations and market conditions.
"The first 12 to 18 months was about building the foundations right in the core platform."
He says the first piece he dealt with was the core platform, which entailed the upgrade and move to C4 Hana and AWS.
The next focus was on the "experience layer": MyAccount, Online Move, and Join.
They also built the Mercury Go app, and they now have 65,000 customers they engage with regularly through the app.
He shares that in February this year, Mercury went live with the first release of C4 HANA, SAP's CRM suite.
"This is the customer experience layer, that delivered a new online MyAccount," says Angland.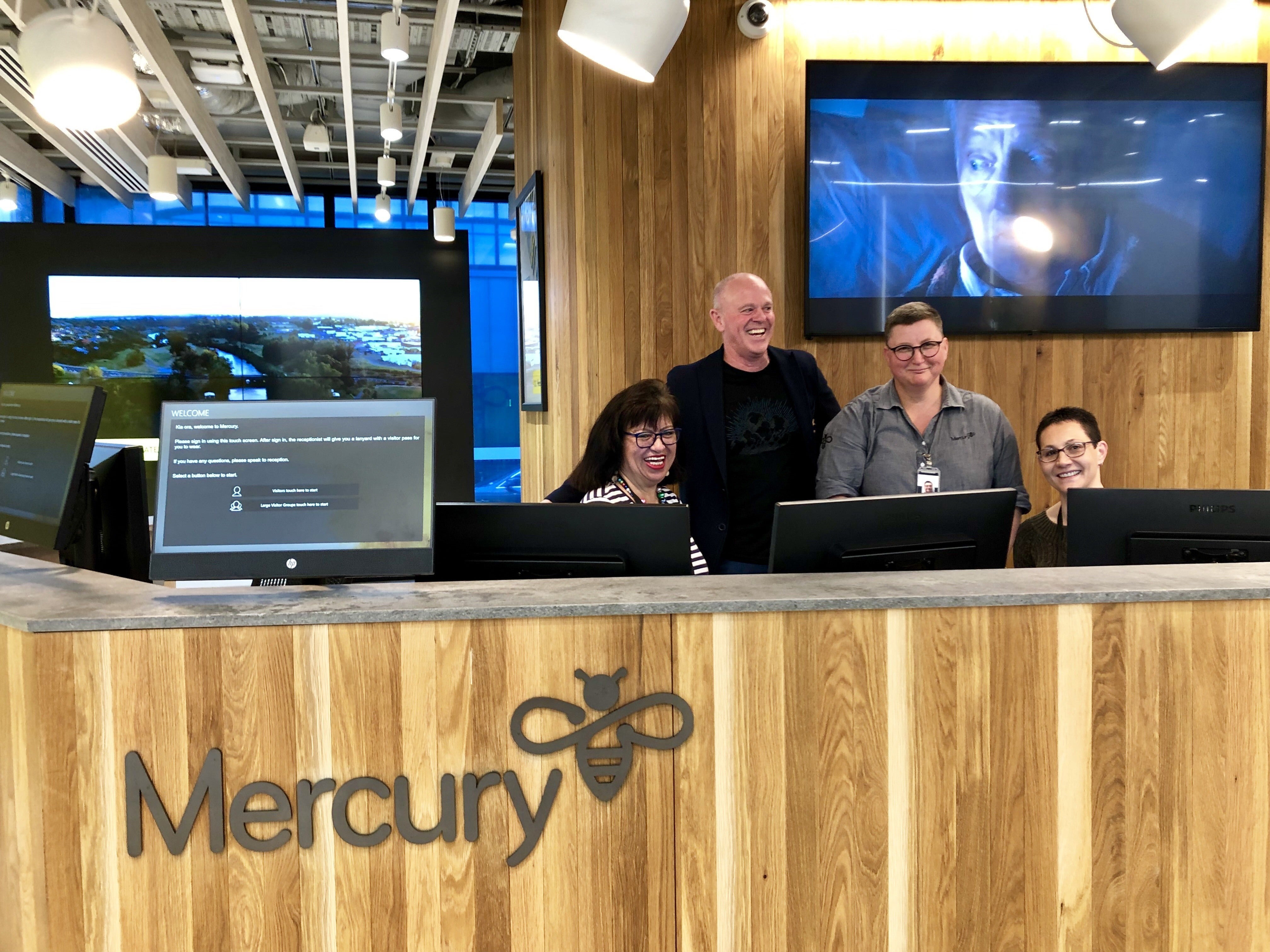 No caption
We have to make sure we have good development plans, that people are getting the personal development they need Kevin Angland, Mercury
MyAccount is the customer portal login where customers can see their energy usage, billings and also change their bank account.
"We have seen a 30-plus per cent uplift in the number of interactions customers are having with Mercury via that online platform," he discloses..
He adds that while some of these are new interactions, they have not seen a drop off, for instance, on the phone channel where these interactions would have come from previously.
"This is a positive aspect because we want the engagement with Mercury to be not just about the bill."
In May and June this year, Angland says Mercury released the second phase of C4 HANA, the commerce platform or online shopping cart.
"If a customer wants to join Mercury they can jump on that platform and get a price specific to their property," he explains.
"It is making good use of integration and API to third party sites and data sources to put a really personalised price in front of potential customers, whereas previously, you got an estimate based on your broad location, or neighbourhood."
He stresses that, "You can move all the way through to completing it online."
Before, customers filled out an online form that would be picked up by a customer service representative.
The latter would key the data into the core customer billing system, check all the other protocols around a credit check, a driver's licence check, and make the connection to the Electricity Authority registry, which is a master system.
According to Angland, it could take up to a week before the customer can get confirmation that their electricity has been connected to Mercury.
"Now, if it's a straight through process. It takes 30 seconds and it's done."
He says if there is an exception, such as the need for an identity check, the customer will go into an automated queue that would create a call to an outbound agent. The agent will inform the customer that Mercury will have to check on some data before they can confirm the account.
He notes, however, that the majority would go straight through to My Account, which is autoprovisioned.
We are preparing now for a different workforce and the engagement in the contact centre will be questions of a more complex nature Kevin Angland, Mercury
"The huge amount of automation of processes means we deliver fast and consistent customer experience," he says.
"It's saving human effort," he states. "Customer service teams are spending more of their time on the value-add work with customers, rather than the back-office admin to get a customer set-up."
Angland also says the new e-commerce platform that they had implemented will also allow them to provide adjacent services or products.
"We have used e.bikes to promote the brand," he points out, as an example. "You might be able to buy an e.bike off the Mercury platform or an e.scooter in the future."
"These aren't things you'd normally expect to buy off your electricity retailer, but the platform allows us to bundle up those sorts of things."
Consumers can potentially also pay for these products on their electricity account.
"We want to move the conversation beyond the power account or the connection to the home, and back to the purpose – helping New Zealanders enjoy energy in more wonderful ways."
Cross-channel consistency
Angland is emphatic about ensuring the system would improve inclusion and accessibility to all of their channels.
He says a lot of customer feedback and testing has been done for the new system.
"Yes, you could ring into the contact centre and do the same process. That will always be an option."
He adds that, "Customers tell us they want choice. Some want it to be 100 per cent online.
"We will always give them the choice," he says. "The last thing we would like to do is force customers down the path that says the only way you can interact is online."
"This is about maintaining relevance and giving customers choice, and for our part, the challenge is to make it consistent."
"So, whether you join by the online platform or you come in via a phone call, you need to have a consistent experience on the way through," he says.
The last thing we would like to do is force customers down the path that says the only way you can interact is online Kevin Angland, Mercury
Angland expounds on the ease for some customers who choose to change from one channel to another.
"So, if you start online, our agents can now see what you've been doing, and it doesn't feel you're starting your interaction all over again. That single view of what's happening is a lot more obvious to staff."
"We are now looking at the third wave, which is the analytics and automation – much better predictive use of the data sets we've got and where can we automate tasks or activities or interactions where it makes sense."
For instance, he says, a common call they get into the contact centre is, "What's my balance?"
"We could automate that and provide that either as a voice response into the phone queue or via chatbot online, where you could come into your My Account and ask questions," explains Angland.
Asked how this shift is impacting the internal team, he says, "Staff have been really open to it because what we're looking to do is take away some of the work that is very repetitive, and not motivating, and free them up."
One of the metrics they use in the contact centre is average call time. He says they expect this to go up as they remove more and more of those very short calls out of the phone queue.
"We are preparing now for a different workforce and the engagement in the contact centre will be questions of a more complex nature."
People buying EVs (electric vehicles), for example, want to know what is the right electricity plan to be on.
According to Angland, solar is another area, with the interest in renewable energy amidst the advent of climate change.
"There's a lot of information we would need to gather for a specific house to talk to customers about what's the right solar proposition."
"As those customers' needs change, the requirements for training and capability internally change. As you roll forward, and as we build more of this automation, someone needs to manage those digital (AI) agents."
"That digital agent needs to have a manager to make sure the agent is operating properly," he explains.
This may include putting more capacity into the agent based on the types of questions they are getting, or ensuring they are not building bias into the machine learning. "That will change the nature of the contact centre."
This means there has to be continuous training of staff, he says.
The concept of innovation is also one area that has undergone a massive change in the digital era, as shown by their experience at Mercury.
"A lot of those ideas actually come from the people working with customers and saying 'I think there's an opportunity here to automate this,'" says Angland. "That is what we are encouraging."
Part of his role is being an evangelist for how technology can enable the entire organisation.
"We have a focus at the moment with the generation team, the hydro teams running the dams on the river and the geothermal teams looking at what I would call the 'art of the possible'."
"We showed them the new technology that's emerging," he shares.
"How do you think this could help you? Does this make sense? Firstly, is there value here? And if you think there is, what would it be and how could we make it work?"
"So, it is a demonstration with a view that we'll find those ideas from within the teams that run these parts of the business."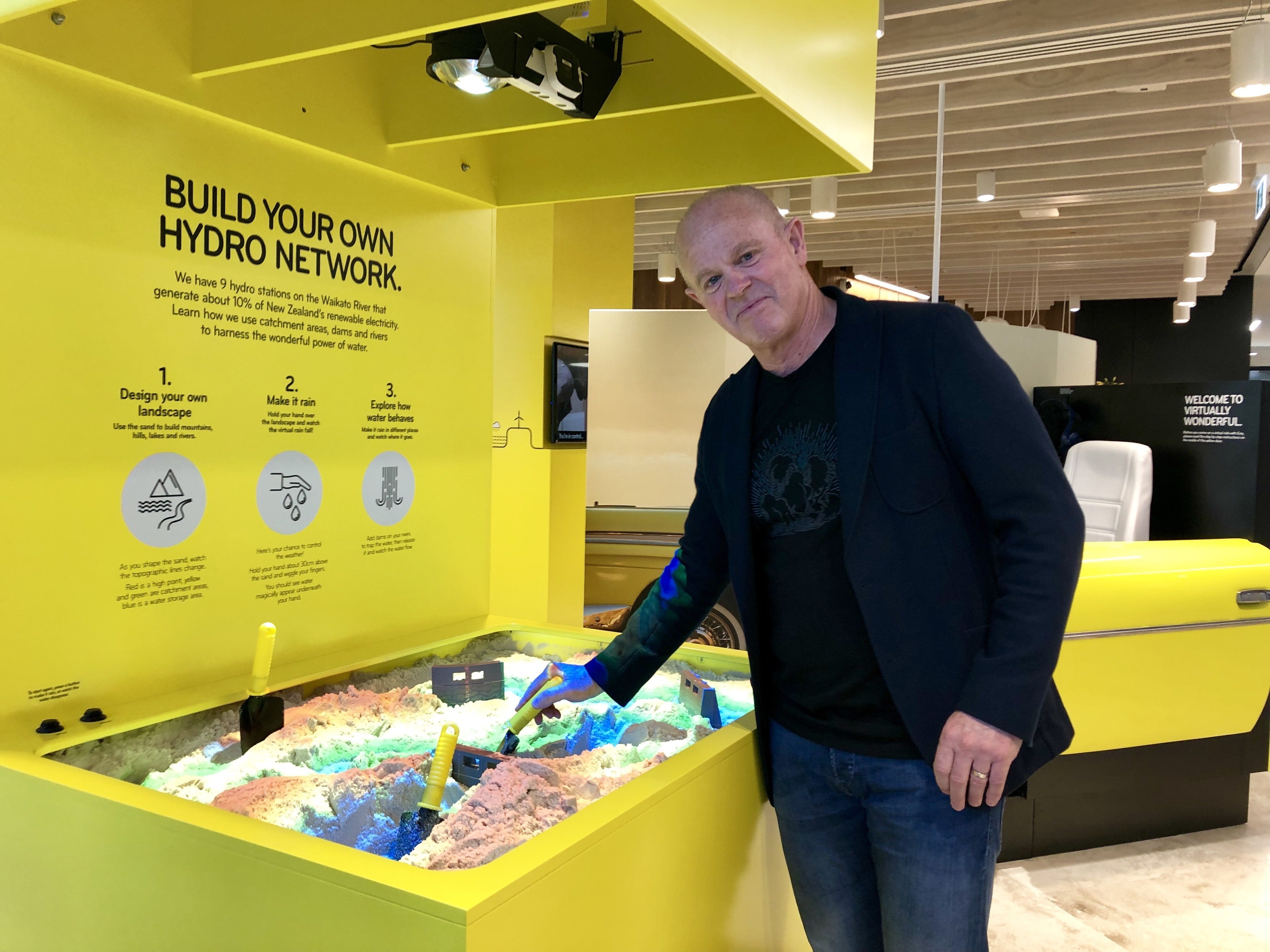 No caption
Spotlight on culture
Angland is forthright on how their staff is now becoming more attractive to other organisations that are also moving towards a more collaborative and digital workplace.
"Our success in some respects becomes a problem, because other organisations see that and are more interested in our people," he explains.
This is why he believes culture is critical in any digital transformation programme.
"We have to make sure we have good development plans, that people are getting the personal development they need," he states.
"The work that we offer them needs to be motivating. There's that element of, 'I will grow myself through my work, what can I do myself in respect of personal development?'"
For example, they have people who have no background in advanced analytics and AI.
"But they understand the business and want to lean in and learn those capabilities, because they see in the future they're going to be in demand."
"There is nowhere else they could be having this much fun."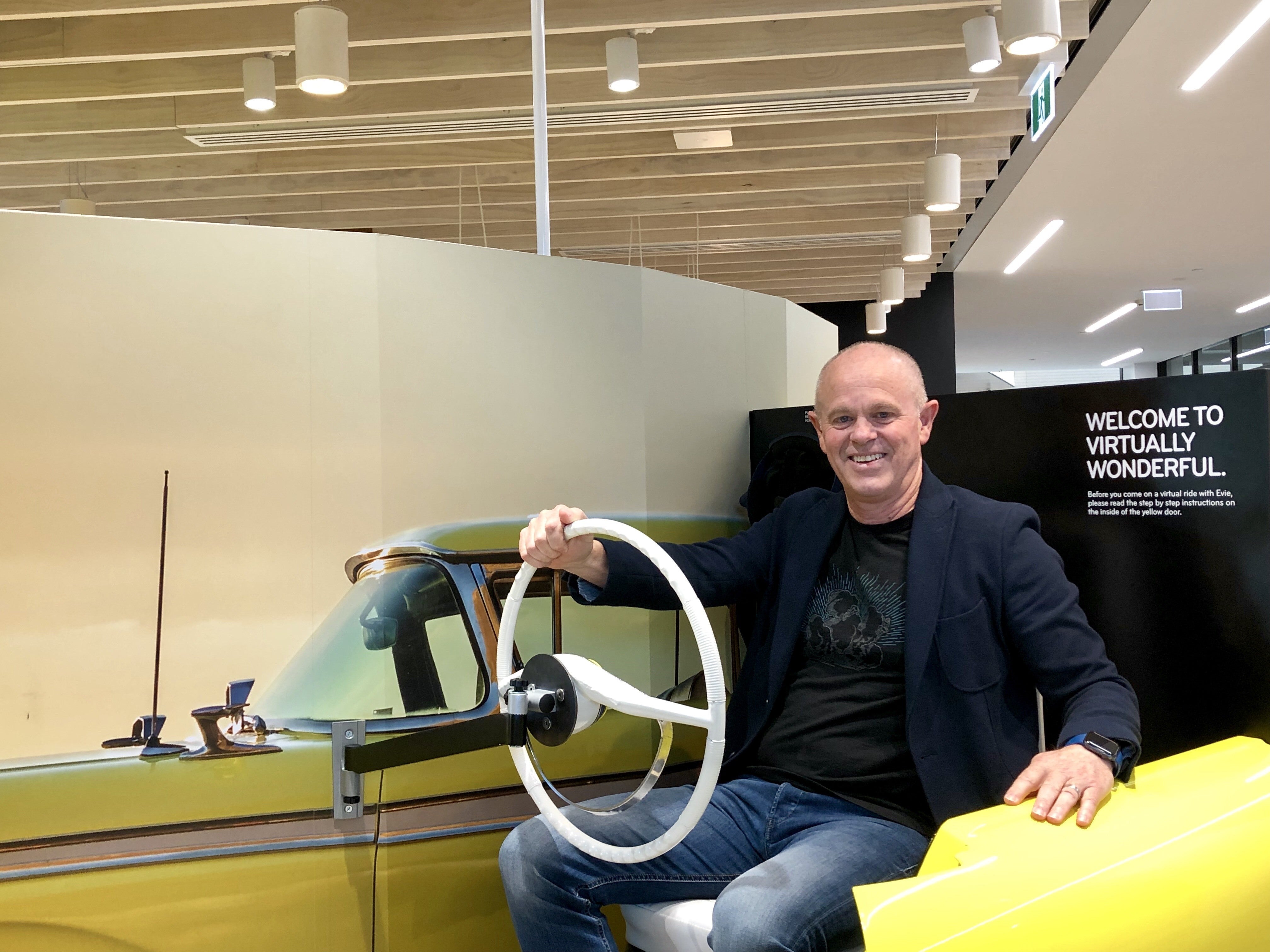 No caption
Sidebar: Preparing for the 'as a service' economy
As to what's ahead for customers, Kevin Angland says one of the projects they are working on is the Mercury Drive platform.
This is the EV subscription platform that began as a pilot last year.
"This was our way of helping people understand how good EVs can be without committing to buying one themselves," he says.
The service helps people get behind the wheel of an EV without upfront commitment or costs. Drivers subscribe to the service and get an EV for a set period of time.
"Our consensus is that New Zealand is becoming ready for EV conversion, which will undoubtedly occur. It's not if, it's when," he says.
"The demand is such on that platform that we're continuing to scale it out as more and more people are keen to give it a go."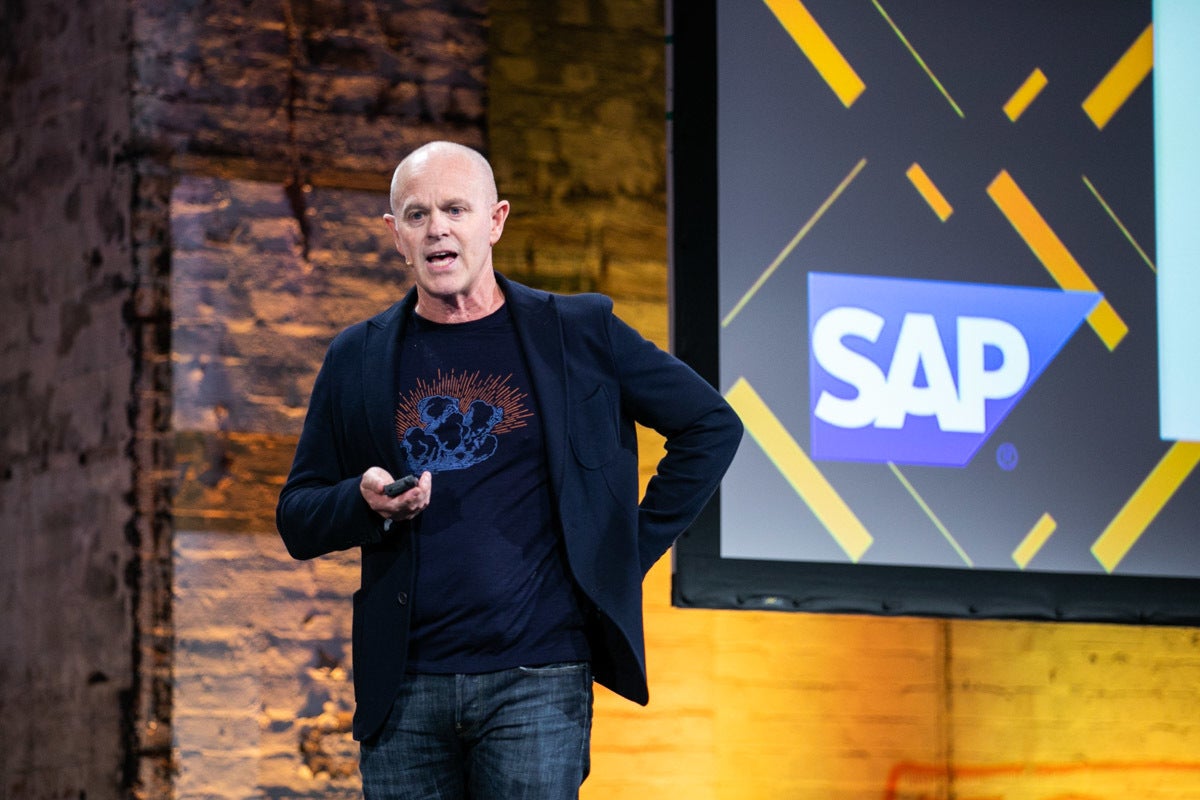 'A rebrand is never a coat of paint': Kevin Angland at SAP e'ffect seminar in Sydney
Sign up for CIO newsletters for regular updates on CIO news, career tips, views and events. Follow CIO New Zealand on Twitter:@cio_nz
Send news tips and comments to divina_paredes@idg.co.nz@divinap