While enterprises have high expectations of the impact of Intelligence Automation (IA), they are not yet ready to implement it from the top down and at scale. Until companies recognise two critical issues, they will struggle to get an adequate return on investment. First, IA investment decisions need to be C-level strategy imperatives, and second, IA is about business and operating model transformation not simply technology deployment.
It's not clear whether most companies understand that intelligent automation is about changing business processes, and then restructuring the organisation around those new processes now driven by technologies that didn't exist before. This means shifting the business and operating model from one of people supported by technology to one of technology supported by people. It's a digital-first operating model.
KPMG and Prof. Oshri of the University of Auckland recently undertook a study to understand the reasons for and implications of deploying IA and what it takes to scale. We interviewed executives from numerous industries and geographies worldwide about their experiences with deployment and their perspectives on the future. Most emphasised that IA is poised to digitally transform their companies and industries and profoundly impact their employees' roles.
At the same time, executives highlighted several challenges. In addition to grappling with the extraordinary pace of change, they are faced with understanding and choosing among hundreds of technology options, the need for effective data and analytics, prioritizing automation focus, and defining their future workforce. Our research considered three main areas of intelligent automationmdash;basic or robotic process automation (RPA), enhanced automation and cognitive automation.
These results underscore the need to not only act quickly but to plan deployments strategically with scale in mind. Most companies' executives acknowledged they are still experimenting only with RPA, applied to legacy applications and processes. With such a narrow focus and a bottom-up approach, they have not positioned themselves to transform their business and operating models so they can become and remain competitive with digital-first companies.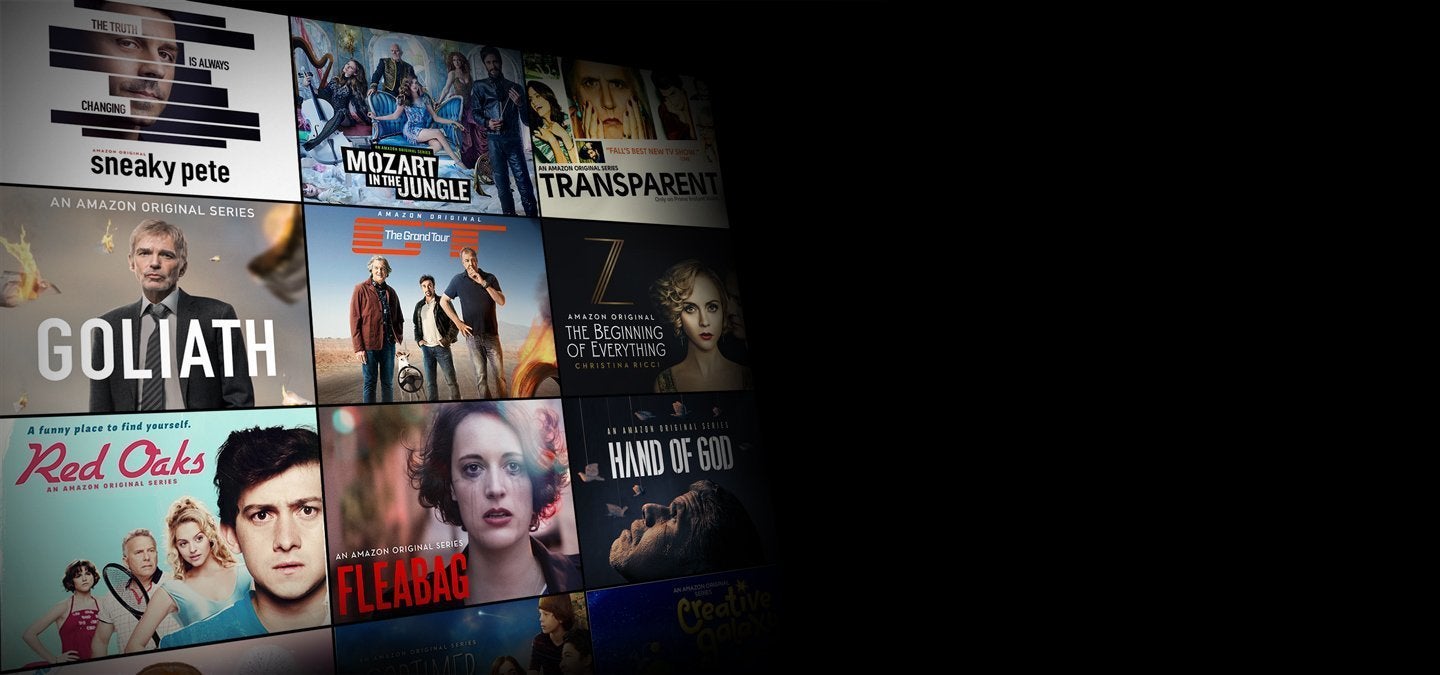 Not all companies can emulate Amazon's one-click experience with its complexity and checks-and-balance built into a digital supply chain. Companies can, however, close these gaps if they act quickly, understand the urgency, and define and execute a comprehensive IA strategy
Defining the intelligent automation marketplace
Enterprise investment in the IA market – which includes artificial intelligence, machine learning and RPA – is growing rapidly. As intelligent automation use accelerates across industries and organisations worldwide, digital-first companies already have a distinct competitive advantage. Not all companies can emulate Amazon's one-click experience with its complexity and checks-and-balance built into a digital supply chain. Companies can, however, close these gaps if they act quickly, understand the urgency, and define and execute a comprehensive IA strategy – one that looks not just at technology but at business and operating model opportunities and constraints.
The key findings of our study highlighted the following points:
High expectations but little readiness
We conclude that companies recognise intelligent automation's potential value but are moving slowly toward using artificial intelligence technologies and still in the early stages of deploying software robots.
The results nevertheless reveal broad plans to adopt IA. Nearly two-thirds of respondents indicate plans to fully implement RPA within three years. Another 18 per cent plan selective use. As for cognitive automation, nearly half noted intentions to use these approaches at scale within 3 years, while 29 per cent indicated selective reliance on cognitive automation capabilities. Some 10 per cent said they would launch pilots and proof of concept projects.
Keep up and lose out
The study indicates companies that successfully embrace emerging IA technologies will be able to differentiate themselves to compete successfully with digitally advanced enterprises.
Organisations that can power up IA efforts can radically improve operations, transform their business models and become long-term winners. But piecemeal efforts that focus mainly on cutting the cost of legacy processes and reducing headcount – with, for example, siloed efforts to automate payroll, invoice processing and customer service inquiries – will not move the needle in this new world.
Indeed, companies recognise that what made a high performer in the 20th century is fundamentally different from what's needed for competitive advantage in the 21st century. Enterprises have new tools and processes available that did not exist. Although there are challenges, growing evidence shows that taking a strategic approach to IA by focusing early on creating new business and operating models can yield 5X to 10X dividends.
The survey underscores that most organisations are still in the early stages of knowing where to prioritise deployment, how to measure true benefits, and how to address talent and change management issues.
Lack of vision, lack of commitment
As they seek to accelerate their IA efforts, companies' executives encounter a variety of challenges across their organisations.
Nearly two-thirds pointed to lack of in-house talent while about half had struggled to define clear goals and objectives for IA deployment and accountability for results and ROI. Another third indicated that management concerns over IA's impact on employees was the biggest obstacle.
About one-quarter of respondents cited hurdles including lack of senior management vision, non-standard or incomplete end-to-end processes, and uncertainty about the required level of financial investment. Lack of senior management commitment is an especially important concern because if
IA is to be used to drive transformation, success depends on senior management sponsorship.
The findings also indicated businesses need a better understanding of how IA will supplement their existing business. They also need more experience in managing and reconfiguring operational models to yield benefits. Most recognise that implementation takes a team effort, broad expertise and dedicated resources with new skills. Fragmented and siloed approaches won't cut it.
Big investments
Respondents indicated plans to steadily increase direct and indirect investment in IA solutions of all types over the next three years.
A higher percentage (32) green- lighted more funding for RPA – perhaps an indication that robotics software is perceived as the low-hanging fruit on a continuum of technologies. As many as 40 per cent earmarked cognitive computing, which is also referred to as artificial intelligence, for investment increases of at least 20 per cent within three years. Data and analytics solutions are important corollary technologies that support artificial intelligence implementation. One-quarter of respondents plan investment increases of 20 per cent or more for data and analytics, further supporting IA overall.
Survey participants also expect a strong increase in the use of IA technologies across most business functions. About one-third intend to increase IA over the next three years by about 30 per cent, in areas ranging from finance and accounting to customer engagement. Accordingly, one- third said that information technology processes, finance/ accounting and customer engagement will be impacted significantly by technology automation roll-outs.
A transformational framework
We developed a framework that describes an organisation's progress with IA along a continuum, from static to incremental, disruptive and transformative.
At the centre of the framework is the organisation's progress with transforming its core operating models and using new and existing data as part of an overall IA design and implementation.
The survey suggests that most companies fall within static and incremental/fragmented categories. All-digital and born-in-cloud companies are already in the disruptive and transformative stages, but these companies make up a very small percentage of all major enterprises today. Differing stages of adoption can exist across an organisation – transformative in one part of the business and incremental in another, sometimes depending on industry issues. Large banks and insurance companies offer real-world examples of this splintered approach. Financial services and retail lead all others in diving into disruptive and transformative approaches.
In any organisation, each of these four stages may exist simultaneously across specific parts of the enterprise, with the adoption of IA resembling a financial portfolio of different opportunities with specific returns. A portfolio approach can be effective as long as it emanates from a defined strategy, with organisations carefully considering where to push for more aggressive, transformational efforts based on that strategy. Understanding that organisations' experiences will vary when adopting IA should help guide decision makers in narrowing the gaps between expectations and realities.
No caption
How can companies improve their readiness to meet high marketplace expectations for IA? Here are some recommendations:
Recognise that the use of IA is transformative and built on the use of new machines and data sources. As a result, companies will need entirely new blueprints and architectures for operating models and business models. Such a transformation requires long-term planning with a sequence of steps, starting with prioritising projects that can realise scale in one to two years. C-level buy in and sponsorship is critical.
Formulate a comprehensive approach to automating the service delivery model including centers of expertise, shared service centers, and business partnering, self service, and outsourcing providers.
Approach IA spending holistically across all technology platforms, with linkages between other artificial intelligence applications, as well as with data and analytics. Develop solid business cases to ensure investment value and maintain expectations between deployment promises and investment capability.
Design 2 by 2 structures on automation activities that show the trade-offs between preserving value and reducing risk compared to those that are creating value and improving product and service quality. Desired outcomes will dictate which technologies and processes to choose and the speed with which to deploy them against specific business objectives.
Consider the "operating model" in all of its forms: operational and technology infrastructure, organisational structure and governance, and people and culture are all critical to IA deployment, especially its impact on core business processes. Measurement and incentive systems will change to align with operating model disruption.
Think about ways to disrupt business from within while maintaining uninterrupted business operations. Some companies such as fintech create different entity structures to help continue to play in their industry and disrupt in a very different way.
Understanding that organisations' experiences will vary when adopting IA should help guide decision makers in narrowing the gaps between expectations and realities.
Case Study:Pharma company invests for big gains
A global pharmaceutical company had taken steps toward dealing more effectively with complex information technology infrastructure and deep service provider relationships. An assigned team set out to restructure finance and accounting business process services, applications development and maintenance services agreements – processes identified as likely to drive the best potential outcomes.
The team's approach wasn't simply about lowering costs. They reworked the company's information technology service contracts for more competitive costs, higher-quality service levels and better user experience. The result was significant productivity gains.
The team helped reduce maintenance costs for services by 45 per cent and improve digital technologies to automate and streamline self-help steps. Furthermore, restructuring finance and accounting agreements produced 40 per cent savings through productivity gains. In addition, the team introduced a contract assessment process that is repeatable across all service agreements across the company.
No caption
Donald Ryan is director, shared services and outsourcing advisory at KPMG USA; Dr Ilan Oshri is a professor at the Graduate School of Management at the University of Auckland; and Albert Plugge is associate director, KPMG, The Netherlands. This article is based on a study around the readiness of organisations to deploy AI technologies.
Get the latest on digital transformation: Sign up forCIO newsletters for regular updates on CIO news, career tips, views and events.Follow CIO New Zealand on Twitter:@cio_nz