Dr Claire Barber is taking on a new role with Spark New Zealand, as CEO of a new subsidiary that will focus on emerging technologies.
The subsidiary will operate distinct from the core business of Spark.
Barber will vacate her Product Director role on Spark's leadership squad and will be replaced by Tessa Tierney, currently tribe lead for Managed Data at Spark.
Spark NZ managing director Simon Moutter says Barber has played a critical role in leading the almost total transformation of Spark's IT stack and digital experience capabilities.
Simon Moutter
"This is something few other major telcos have been able to achieve – meaning we are now in a position to leverage this new capability in ways that simply would not have been possible a couple of years ago," says Moutter, in a statement.
He says that after completing this transformation, he asked Barber to step away from her day-to-day responsibilities as a member of the Leadership Squad, and set up and lead the development of a new business entity, reporting directly to him.
Mark Beder
The subsidiary will focus on transformative opportunities arising from technologies such as blockchain, self-sovereign identity (SSI), artificial intelligence (AI), cross reality (XR), and hyperscale/edge computing.
"She will move across to establish this new business – which we have yet to name – from February 2019. While we have yet to confirm resource and people commitments, she will start with a small, focused team and build from there."
Tierney, on the other hand, joined Spark three years ago firstly working in senior business sales and marketing roles after previously having had leadership roles at Vodafone and in the not-for-profit sector.
In late 2017, she became lead of one of Spark's "frontrunner tribes" that laid the pathway for Spark's company-wide transformation to Agile at scale from July 2018.
Starting in February next year, Spark's full leadership squad line-up will be as follows: managing director Simon Moutter; customer director Jolie Hodson; finance director (CFO) David Chalmers; general counsel Melissa Anastasiou; HR director Joe McCollum, marketing director Matt Bain; product director Tessa Tierney; and technology director Mark Beder.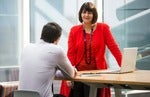 Jolie Hodson
Aaron O'Brien joins the Auckland District Health Board as customer services director, health information technology.
Aaron O'Brien
Prior to this, he was a contract senior project manager at Fuji Xerox. His previous roles include CTO at Les Mills International and contract senior project manager at New Zealand Trade and Enterprise.
Lena Jenkins is now data powered customer engagement lead at Qrious, following her role as head of digital enablement at Spark New Zealand. Prior to joining Spark, Jenkins was with Vodafone New Zealand for 14 years.
Lena Jenkins at the 2018 CIO-CMO Exchange in Auckland
Brian Ferris will be joining Loyalty NZ as chief data and analytics officer in January 2019, based in the Wellington office. Ferris joins Loyalty NZ from Nike where he spent the last three and a half years as the EMEA data and analytics director.
Brian Ferris
"I'm really looking forward to working at Loyalty NZ and with the LAB360 team," says Ferris. "I feel that this is a great opportunity and a natural progression from my work at Nike where I built new platforms and developed pragmatic and commercially focused advanced analytical tools."
Anthony Clarke joins Pivotal Software as area vice president (AVP) and country manager of Australia and New Zealand. Prior to joining Pivotal, Clarke was the senior director of sales at CA Technologies across its Northern Region.
Anthony Clarke
Piers Finch has been appointed as director of growth capital at capital raising platform Snowball Effect. Prior to this, Finch was the general manager at a National Basketball League franchise, where he played a vital role in helping the team overcome financial commitments from previous years to regain entry into the league.
Piers Finch
Chris Wallace is the new head of HR at Bank of China New Zealand. He takes up the role with experience working within an Asia Region context, as he spent four years as HR manager for the Asia Region for Air New Zealand supporting the China, Hong Kong, Japan and Singapore markets based in Shanghai, China before moving to Samsung New Zealand as head of HR.
Chris Wallace
Isentia has unveiled New Zealand's top CEOs in its new Leadership Index: Jayne Hrdlicka, of a2 Milk, earned the highest-ranking position for a combination of her share of voice in media coverage and social media, and strong financial performance of the company since her arrival in July.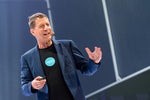 Steve Vamos
Innovation and technology dominated the first two rankings, with Xero's Steve Vamos in second place. Also on the list were Z Energy's Mike Bennetts (5th) and Air New Zealand's Christopher Luxon (9th).
Christopher Luxon
Three of the 10 New Zealand CEOs in the Leadership Index are from information technology or telecommunications companies, including Xero's Vamos (2nd), former Vodafone CEO Russell Stanners (4th) and Datacom's Greg Davidson (7th).
Datacom Group CEO Greg Davidson
This appears to reflect the growing dominance of the technology sector and innovation culture in New Zealand, which is now the country's third largest export, says Ngaire Crawford, Isentia's head of insights for New Zealand.
Russell Stanners
The first in an ongoing series, the Index analysed the CEO profiles and media trends of New Zealand and Australia's top 150 companies since 1 July, then created rankings for each country. Andrew Mackenzie, of BHP Billiton, topped the Australian Index.
Send news tips and comments to divina_paredes@idg.co.nz
Follow Divina Paredes on Twitter: @divinap
Follow CIO New Zealand on Twitter:@cio_nz
Sign up for CIO newsletters for regular updates on CIO news, views and events.