Tim Aynsley is moving to Mercury as head of ICT, taking over from Nisha Clark, now head of technology at Downer.
Aynsley will start his new role in May, reporting to Kevin Angland, GM digital services at Mercury.
Roxanne Salton, head of digital strategy and delivery, is acting head of ICT at Mercury.
Roxanne Salton
Aynsley is currently executive manager, enterprise platforms at IAG.
He joined IAG more than seven years ago, and progressed through roles including chief technology officer and director – digital and core platforms.
Nisha Clark
Prior to this, he was with Gen-i (now Spark) as client services manager.
He is a keen sportsperson, having represented New Zealand in the World Hockey Masters in Spain last year.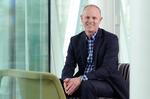 Kevin Angland
Four of the country's top female entrepreneurs will go head-to-head for the opportunity to represent New Zealand on the world stage as the 2019 MYOB Woman Entrepreneur of the Year.
The award – hosted by The Museum of New Zealand Te Papa Tongarewa (Te Papa) and presented by innovation accelerator Mahuki and MYOB – celebrates female entrepreneurs who aspire to tackle major social, cultural and environmental issues within their communities.
The winner will go on to represent New Zealand at the International Woman Entrepreneur of the Year award ceremony as part of the Impact2 World Forum in Paris on 29 March.
The annual event – created by global startup platform INCO – brings together over 1,000 decision-makers, business leaders, entrepreneurs, investors and media from more than 50 countries worldwide to discuss solutions to society's most pressing challenges.
The New Zealand finalists include Collaborate co-founder Holly Norton, Dignity co-founder Jacinta Gulasekharam, Eat My Lunch founder Lisa King and Compost Me founder Heidi Marie Nixon.
MYOB country manager Ingrid Cronin-Knight says MYOB is thrilled to be teaming up with Mahuki for the first ever New Zealand chapter of the Woman Entrepreneur of the Year award.
Ingrid Cronin-Knight
"MYOB is passionate about encouraging innovation, championing women in business, and supporting those starting out on their entrepreneurial journey," she says. "We're excited about working with Mahuki to showcase New Zealand's leading female entrepreneurs to the world."
During the awards night on March 4, each finalist will be given 10 minutes to pitch their business to a panel of judges – including Cronin-Knight, Te Papa deputy chair Dame Fran Wilde and PwC associate director Silvia Zuur.
The finalists: Lisa King of Eat My Lunch, Holly Norton of Collaborate, Jacinta Gulasekharam of Dignity and Heidi Marie Nixon of Compost Me
Rob Mills is now vice president, Australia and New Zealand for Blue Prism, the UK firm that pioneered and makes enterprise robotic process automation software.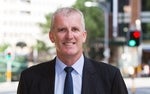 No caption
Unisys has announced two promotions for senior Asia Pacific executive roles: Rick Mayhew as vice president and general manager, and Rick Mathot as vice president services.
Mayhew replaces Tony Windever who has left the company. Mayhew joined Unisys from Nokia in 2017 as the vice president of services and in that time the company's Net Promoter Score increased to be twice industry average globally, and even higher in Asia Pacific.
He is a dual Olympian having represented South Africa in the '92 and '96 Olympic Games for yachting.
Mathot moves into Mayhew's previous role of vice president services.
No caption
Former long-serving Fisher Paykel chief executive and managing director John Bongard is among the Distinguished Alumni to be honoured by the University of Auckland.
He will receive one of four Distinguished Alumni Awards, which acknowledge inspirational graduates for their outstanding contributions to their professions, their communities, New Zealand, and internationally. A Distinguished Alumni Award is one of the highest honours to be bestowed by the University.
Bongard received a bachelor of commerce from the University of Auckland in 1982. He is recognised not only for his 36-year career at the well-known New Zealand company, where he was instrumental in its successful global expansion, but also for his charity work.
"I was both surprised and delighted to learn that I had been recognised with a Distinguished Alumni Award from the University of Auckland. Throughout my career I have worked with some amazing people who have helped me as either mentors, leaders or peers, and my time at university certainly prepared me well for my career particularly in my every day dealings with people, strategic thinking, teamwork and decision making," says Bongard.
John Bongard
In 2009, Bongard left Fisher and Paykel to focus on his health after being diagnosed with prostate cancer.
His attention soon turned to giving back. Bongard holds a number of community roles, a standout being as founder and chairman of the Rising Foundation, which helps at-risk South Auckland youth reach their full potential.
More than 1500 young people have been through the foundation, receiving mentoring and life skills to help them map out a positive future and guide them into employment or tertiary education.
No caption
Get the latest on digital transformation: Sign up forCIO newsletters for regular updates on CIO news, career tips, views and events.Follow CIO New Zealand on Twitter:@cio_nz
Send news tips and comments todivina_paredes@idg.co.nz@divinap