Around 5 billion of the world's citizens are now of the millennial or 'gen z' generations. They've grown up with many technologies and tools that didn't exist 10 to 15 years ago.
This rapidly growing group of tech-savvy youngsters coming into the workforce represents a significant challenge for CIOs and other senior tech execs who must strike the right balance between security and access.
This is the view of Harry Moseley, global chief information officer at video conferencing outfit, Zoom. Moseley led a CIO panel discussion on 'culture in the connected world at the 2020 World Economic Forum in Davos.
"They [this new generation] think differently; they've got no tolerance for the notion of recurring meetings for example. They only want to meet with people when there is a purpose. They don't want a meeting to be just included to make them feel good," Moseley told CIO Australia via video link from Switzerland.
"They also like the ability to be able to connect with people now. They order food, they want it now…they want to get approval now."
Words like 'chat' have also been redefined by these digital natives, he added.
"When I grew up, chat was about picking up a device in my home that was connected to a table and it had a wire coming out of it and going into a wall. Chat has now been redefined; it's the ability to have digital communication to any device and any number of people around the planet who have data that has video, voice and images."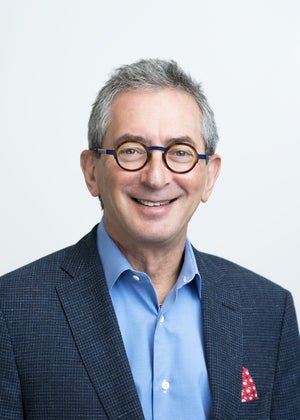 Young ones are choosey
Meanwhile, Moseley is adamant that millenials view employers differently than other generations. He said they want to select companies themselves and 'they don't think of companies selecting them.'
"They think about the social impact of the company, the carbon footprint of the company, the technology platforms that are going to be available to them."
"We have different challenges that we've ever had before. If you go back, we've always had the security perimeter. [Young people] in their academic and social lives…have been able to work in a very fluid fashion by being efficient and effective. And when they come into companies…they want to be able to operate much like they did in their social academic and social lives."
This has repercussions for technology bosses who are trying to provide young people with access to the technology platforms that they want while overlaying data protection and privacy controls, he said.
"It's always been hard, it's getting really hard now. Data is pervasive, it's everywhere. Security is paramount…it takes years to build [company] reputations and that can be blown up overnight. We've seen that countless times globally over the last few years."
The challenge for tech execs, he said, is ensuring the organisation has great security and a flexible environment. This comes down to having different data sets starting with the top secret 'coke recipe' and other important compensation and client information right through to less critical pieces of data such as marketing materials.
"You have to think about that and make sure that your data is 'firewalled off' and create smaller populations of people [with different levels of access]."