June 2020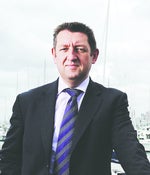 Mike Foley is joining the Waikato District Health Board as chief digital officer. He comes from WorkSafe NZ where he was chief digital and information officer for two-and-a-half years. He has also been CIO at Instant Finance, Auckland Council and Watercare.
Foley has worked across the globe in a diverse range of enterprises and sectors that include SkyCity (where he was business solutions manager), Budweiser, Anhauser Busch, Lever Brothers, Cable and Wireless and Deloitte Consulting.

Andrew Cammell is now chief information officer at Mahitahi Hauora, the Northland Primary Health Entity (PHE), based in Whangarei. His previous roles include CIO at Chapman Tripp, IS manager at DB Breweries and technical services manager at Feltex. Cammell is also a member of the NZTech Leaders, an advisory group of business technology leaders who help address ICT-related issues of national importance.
May 2020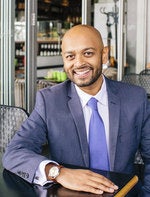 Isuru W. Fernando is leaving IBM after 14 years, and moving to a new role as Google Cloud Corporate Leader in New Zealand. Fernando was the first chief design and technology officer for IBM New Zealand and has held regional roles for the technology company. He was also head of artificial intelligence at IBM New Zealand, where he helped grow the IBM Watson business.
"I am thrilled to bring the capabilities of Google Cloud in service to Kiwis in every industry to help solve their most important challenges," he tells CIO New Zealand. "Google is a core part of the current and post-pandemic digital future of New Zealand, and I am immensely optimistic about the incredible potential of Google Cloud and Google AI to empower and scale our Kiwi ingenuity for the common good and economic growth."
Fernando is an advisor on AI Ethics and Human Design for the World Economic Forum, an executive board member of the AI Forum NZ, and an invited member to the NZ Government Economic Development, Science and Innovation Select Committee on AI.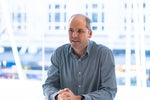 James Valentine is now chief digital technology officer at Fisher & Paykel Technologies.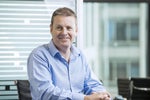 He reports to chief executive Anthony Belsham, who was former CEO at Fronde. Valentine joins Fisher & Paykel Technologies from Fronde. He joined Fronde 16 years ago as project manager and was its chief technology officer for nearly seven years.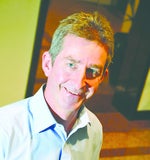 Paul Knight is now chief technology officer at ICT services provider CodeBlue. Before this, he was general manager programmes at New Zealand Health Partnership, and was also CIO at Fletcher Building for more than 13 years.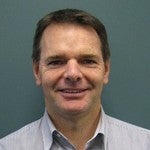 Rick Gibson is now chief information officer at HW Richardson Group, New Zealand's largest privately owned transport company, with headquarters in Invercargill. He came from Macpac where he was head of business improvement. His previous roles include CIO at Westland Milk Products and Gough Group.
Nilesh Mistry moves to Fisher Funds as chief operating officer. Nilesh, who is originally from Wellington, was most recently vice president, head of Asia Pacific, Japan and China at specialist ICT firm World Wide Technology (WWT), based in Singapore.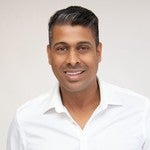 Mistry has held technology roles for JP Morgan in Singapore and New York, including CTO for JP Morgan's digital consumer banking. He has also worked in technology roles at Citigroup and Westpac.
April 2020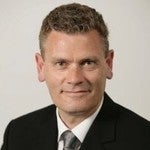 Dave Thompson is now chief executive officer at Nelson AI Institute, whose projects focus on sustainability, particularly in aquaculture. Before this, Thompson was group manager, information technology at Sealord Group in Nelson. His previous roles include head of business intelligence at Bank of New Zealand and GM Services at Wherescape.
March 2020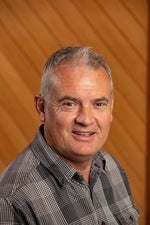 Nigel Brabyn is appointed process improvement leader at OneFortyOne (formerly Nelson Forests). Prior to this, he was business performance analyst of Nelson Management, which managed Nelson Forests.
Brabyn has been working in the forestry sector for nearly four decades, starting as a forestry draftsman in Gisborne. He then progressed to ICT roles, including IT coordinator and information and technology manager, and on to business performance analyst, responsible for management, planning and development of information technology systems.
Garry Johnston is now director, business services function for IT at the Waikato District Health Board, in charge of architecture, programme and project delivery, business analysis and library services.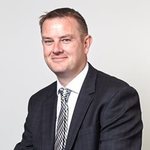 He came from Vodafone, where he was digital experience engineering tribe lead. His previous roles include group CEO at Vo2, executive director of IT at Te Wananga o Aotearoa and IT director at Wintec.
Paul Fallon has been appointed executive director of digital services and enterprise projects at Open Polytechnic. He replaces Matthew Pawley, who is now deputy chief executive – information directorate (CIO) at Tertiary Education Commission.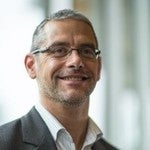 Fallon is currently chief digital officer for Wellington Institute of Technology (WelTec) and Whitireia Community Polytechnic. This is his fourth ICT leadership position in higher education, after WelTec and Whitireia and Bahrain Polytechnic, where he was ICT operations manager and then ICT services advisor to the CEO.
Before that, Fallon was infrastructure delivery manager at PepsiCo in the UK.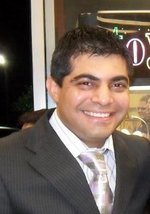 Sachin Bhatia is now cloud, networks and operational technology manager at KiwiRail, following four-and-a-half years at Mitre10, where he was IT services manager.
Bhatia will report to the head of platforms Roy Cohen. He will manage a team of devops and platform engineers to ensure ongoing support for the cloud environment and other operational technologies, as well as security and compliance requirements.
Mandy Kennedy has joined Regional Facilities Auckland as chief technology officer, following three-and-a-half years at Paper Plus. She joined Paper Plus as CIO and a year later was promoted to chief digital officer.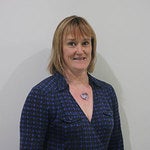 RFA is the Auckland Council organisation which manages the Auckland Art Gallery, Auckland Conventions, Auckland Live, Auckland Stadiums, Auckland Zoo and the New Zealand Maritime Museum.
Kennedy has also held management roles at The Warehouse Group Financial Services, Complete Entertainment Services Limited and Westpac, as well as Accenture and Ernst & Young.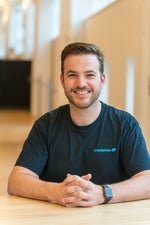 Simon Young is leaving Trade Me after nine years and in April will be joining industrial automation firm Halter, based in Auckland.
Young joined Trade Me as Head of Development in 2011. After four years he was promoted to Head of Product Development, then to Chief Product and Technology Officer in August 2018.
February 2020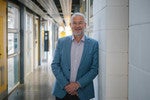 Russell Turner moves to Construction Information Limited as CEO, after more than two years working as an independent business consultant.
Before that, he was deputy chief executive and CIO at Land Information NZ. He had also been CIO at MetService. CIL operates as Masterspec, which provides specification systems, related information and supporting software to the New Zealand construction industry. It is owned by the New Zealand Institute of Architects, and the Registered Master Builders' Association.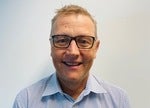 Andrew Flavell joins mobile engagement software company Plexure as chief technology officer.
Flavell came from Nike where he held roles including privacy distinguished engineer, VP of architecture and VP of Nike+ and brand. Prior to his six years at Nike, Flavell spent 14 years at Microsoft's gaming division, Microsoft Studios (now Xbox Games Studios), working in Japan and the United States.
While living and working in Japan, he attended the University of Tokushima where he gained a Master's Degree in Information Science and Intelligent Systems and a Doctor of Engineering in Systems Engineering. He also holds degrees from the Manukau Institute of Technology and the University of Auckland.
At Plexure, Flavell leads a rapidly expanding team of close to 100 engineers.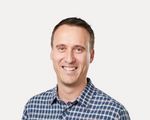 Jolann Van Dyk steps up from CIO to group CIO at Kathmandu Holdings Limited. Kathmandu runs a chain of retail stores selling travel and adventure clothing and equipment. Its brands include Kathmandu, Oboz and Rip Curl.
Before joining the retail group, Van Dyk was solutions architect at Farmlands Co-operative Society. He also worked as Dynamics practice lead at Intergen.
Dan Beecham joins Fletcher Building, taking on one of the biggest CIO roles in New Zealand. His previous roles include CIO at Morrisons in the United Kingdom, chief digital officer at the University of New South Wales, and CIO at Woolworths.
"He has a strong customer focus that will be an asset to Fletcher Building and support our businesses in harnessing technology for competitive advantage," says Fletcher CEO Ross Taylor.
Beecham replaces Dan Anthony, now SVP and CIO, FedNow at the Federal Reserve Bank of Boston.