Ithala SOC Limited is a pioneer in providing financial services to the unbanked in the province of KwaZulu-Natal, South Africa. The entity's goal is to have a social impact by ensuring the participation of historically disadvantaged individuals in the economy, and to contribute to the province's socio-economic development by providing access to basic and affordable financial services. With a footprint covering the entire KZN province, in some rural areas the licensed financial services and registered credit provider remains the only institution with a physical presence. To get more insight into the role of the CIO in an impact organisation, we talked to interim CIO, Nirshan Harryparshad. Edited excerpts follow:
What skill(s) are important for CIOs to learn in order to better lead their organisations in the next decade, considering the rapid pace of technological change and disruption to business models?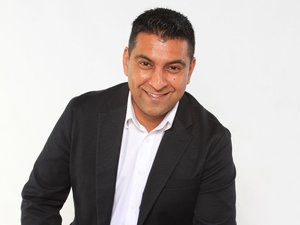 CIOs are expected to play a strategic executive role to use technology to enable the business to drive revenue growth, efficiencies across the entire business value chain and ultimately deliver on the shareholder expectations. Solutionist thinking is what makes a strong CIO. It's therefore critical to have a comprehensive appreciation of the end to end value chain of the entire operations of the organization. Equally important, is the understanding of the organization's maturity in embarking and adopting new technology. This will determine the pace with which technology is introduced and the level of the potential success of technology projects.
What did your business need most from IT in 2019 and what are some of the priorities you have on your strategic roadmap heading into 2020?
Most traditional financial institutions have the baggage of legacy systems, Ithala is no exception. A considerable focus in 2019 was placed on stabilizing our aging legacy environments while preparing for our new technology transformation journey.
What is the biggest challenge you're facing and how do you plan to use IT to gain a competitive advantage?
The business of a bank comes with high regulatory and compliance costs; this is, unfortunately, the nature of the beast! This is one of the challenges that we face: our role as IT is to drive down the cost of compliance through the use of technology. Another challenge we're facing is the lack of adequate technology skills in the market. This challenge is even more profound for organizations our size with smaller balance sheets, especially when you have to compete for the same resource with larger organizations.
What technologies do you think will have the biggest impact on the financial services and credit industry in 2020 and beyond?
Big Data and Predictive Analytics which have led to the adoption of Artificial Intelligence "systems" for understanding customer transitional behaviour, delivering personalized offers & client experience and reducing operational decisioning time.
Which areas of your business will be impacted most by such advances in IT and in what ways?
Credit and Loan processing will see an increase in the use of predictive analytics and AI. Financial Institutions in South Africa have done well with the automation of some of the processes in the credit granting function to allow for quick decisioning and turnaround times. We'll see greater adoption of AI in client-facing services with a view to decrease overheads, decrease turnaround times and increase customer insights. There will also be greater adoption of AI within the "back-office" operational environment allowing managers and supervisors to focus more on people management and quality.
What factors do you consider when reviewing requests for system modifications?
To accurately address this question, let's separate housekeeping from strategic initiatives.
The financial sector is one that is in a state of constant change. As markets change, clients behaviour change, economic landscape changes (both globally and locally), and so too does regulations. This inevitably results in system & reporting changes. This is what I call "housekeeping" and needs to be done in order to continue doing business.
With strategic initiatives, traditionally, one would look at ROI before making decisions around modification or procurement of systems. This is no longer the case. When making decisions on strategic modifications, one has to consider an array of things such as Cost, Financial Benefit, Process Changes, Risk, Complexity, Sustainability, Training, Effort, as well as whether the modifications should be phased or implemented in one go. What I have found works best for me, is to phase changes in over a period to allow the business to evolve at a more realistic pace with minimal impact to operations, whilst attempting business value at each phase.
How do you engage and gain agreement and cooperation from a diverse set of stakeholders?
Being a good CIO means being a good storyteller. Being able to articulate and simplify complex technical ideas into meaningful discussion points to show business benefit in the boardroom is a critical skill every CIO must learn. Without this, there will be a continuous and arduous battle to obtain funding and resources.
Can a CIO be both a turnaround expert and a growth leader?
Yes, a CIO can be both a turnaround expert or a growth leader. Most CIOs across industries usually have experience in Development, Business Analysis, Process Engineering, Project Management, Product Design, and Operational Management. Within each of those roles, one typically engages with functions across the organization, and in doing so, obtains a comprehensive understanding of the mechanics of the business and exposure to the various levels of thinking from the Board of Directors to clients. In the financial sector, most CIOs can easily talk you through the product life cycle and specifics and can quickly identify and suggest areas of improvement, and optimization. Most companies are looking at CIOs to provide recommendations on growth and turnaround strategies.
What values are important to you and what do you look for in terms of skills or qualities for your IT teams?
The most important characteristic I look for in a candidate is creativity with the technical know-how. Innovation in the workplace is a function of a creative mind and technical know-how. Culture fit is also an important consideration. Diversity in experience (candidates who have worked in more than two organizations or roles) is always a good measure when recruiting. A candidate with Solutionist Thinking will win me over: someone constantly looking to solve problems, makes processes faster and automate as much as humanly possible.
What is the largest IT-related initiative for which you were responsible?
The biggest project that I worked on had a budget of over R250 million and had over 400 people involved in the project. Budget; however, is not the only measure for a "Large Project". I have worked on projects with much smaller budgets that had higher degrees of complexity, risk, and effort. The project that I am currently working on is highly complex. It requires a full refresh of the technology stack across the enterprise. It is a complete end to end digitization and transformation of the organization.