As group chief information officer for the AVBOB Mutual Assurance Society, Helen Constantinides leads technology transformation initiatives for more than 8,000 employees, 380 branches, a manufacturing plant and a partner broker network.
She's currently involved in the biggest initiative of her career: a group-wide application transformation and modernisation project.
The Institute of Information Technology Professionals South Africa (IITPSA) recently nominated Constantinides as one of the finalists for the 2019 Annual President's Visionary CIO of the Year Award, to be announced at the end of the month in Johannesburg.
In this Q&A, she discusses what it means to be a visionary, and procedures used at AVBOB — the largest mutual society in Africa — to ensure that business requirements can be translated into action items that move technology, and the business, forward. Edited excerpts follow:
What constitutes a visionary in the context of the CIO role and how would you describe the dynamics of your role as CIO at AVBOB?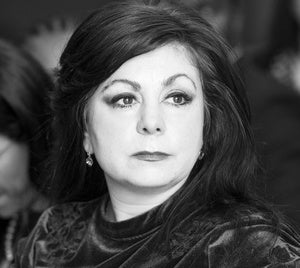 As a CIO, I am a creator of the future and I carry the ambitions and vision to unlock new achievements and opportunities for AVBOB, influencing and inspiring peers on how to leverage IT to create customer value, increase growth and margins and enhance shareholder wealth. I am an EXCO member sitting on executive committee of the Group and the Group CIO. I am a servant leader, who appreciates the absolute support from the CEO, financial director, board and my EXCO members.
What would you consider the largest IT-related initiative for which you were responsible in terms of cost, time, scope and team size?
The largest and most strategic business project today, in the group, is the all-inclusive end-to-end application transformation and modernisation project. The project is in fact the amalgamation of customer experience, employee experience, and digital employee experience. IT and business across the Group are working hand-in-hand to remodel and automate processes, implement modernised applications and technologies, together with managing changes and embracing modern skills for our employees.
This project has generated excitement. It has captured our people's imagination with all the possibilities of new business opportunities that we can now embrace. With total support of the board, the CEO and the executive committee (non-executive and executive directors), we have paved a path for more and more people to get on board with the vision and participate in the building of it. Our project activities include educating people from different generations in the business and in IT, different ethnic backgrounds and different experiences to cut across boundaries and to bring fresh ideas, new skills and different approaches to challenge the conventional design and process of our current applications.
With IT becoming ever more ubiquitous and pervasive, the resulting deluge of data is driving a wave of digital disruption. No industry, it seems, is immune, and business performance is increasingly dependent on the effective use of IT and investments in technology to generate real business benefits.
What's your approach to translating business requirements into workable solutions, using best practice frameworks to ensure that quantifiable outcomes are achieved? How do you measure and communicate the ROI of information and technology investments at AVBOB?
There is no big bang approach. The modernisation effort involves technology, process and people. Continuous modernisation will identify, prioritise and remove obstacles one by one. Our methodology is to first identify components that cause problems with business fit, value, agility, cost, complexity or risk. We will then assess and design the application and decide to either clean up an application, repair it or completely re-write it. Instead of replacing the entire application, we can focus on modernising parts of the application to improve functionality and support. We can create services and application program interfaces (APIs) to make particular functions and data accessible and we can replace parts of the application or extend it with new functionality using more appropriate technology. By gradually and continuously modernising the core applications, we will then create an application landscape that is able to support digital business innovation.
How important is it to take a business-focused view of technology in your sector? Do you recommend a business first, IT second approach?
Every aspect of our business demands greater technology capabilities. Technology is shaping AVBOB's future, and enabling us to continue the digital journey, making a significant impact servicing people across South Africa. The digital transformation program in the group is fundamentally an inclusion program that strives to integrate digital technology into all areas of our business, changing how we operate and deliver value to our members, consumers and employees.
What is your advice to businesses in Africa that are trying to inspire innovation within their organisations? Should there be someone who is defined and assigned to facilitating innovation or should it just be ingrained in the culture of the organisation?
Useful innovation is what we want. It's sort of like leadership. Leadership is not the issue; good leadership is the issue. Useful innovation is not about products and services, it's about anything that can help us prosper. Where you want innovation today is everywhere. Innovation everywhere is never going to happen on a regular basis if we appoint innovation teams. Great innovations happen because enough people in the business want to be innovative, want the innovations to be useful, and are convinced they have the permission to try to be innovative. These conditions are not natural. They need to be created and nurtured. And they can be. So essentially, innovation is not just about technology.
What IT trends do you see impacting your business or industry in the near-term? What does the business need most from IT in 2019 and what are some of the priorities you have on your strategic roadmap heading into 2020?
We will continue to invest and advance in new technologies across the Group, empowering our customers in using digitisation and technology through more self-service and digital customer-facing technology channels. Our technology advances aim to include more personalisation, improved integration of our data and greater emphasis on customer application services and service quality. There is a continuous drive to ensure that customer lifetime value is a holistic approach across the group.
Does your business rely on cloud and how do you go about selecting a cloud provider?
We have internal datacenters that are built on private cloud technologies for scalability and automation.
How do you align your IT projects to fit the overall business strategy of your organisation?
We need to enable technology to do the right thing for the business and to bring IT closer to the business. The pace of change is dictated by our business strategy, priorities and timelines. We keep a close eye on all external forces like customer trends, local markets and competition. These forces are constantly influencing and pressuring our timelines, however, our reputation is our number one priority. We would rather take our time to do it the right way for our customers.
What influences your leadership style and what values are important to you?
Consideration and respect for others, self-respect, a commitment to deliver and perform. One of my personal philosophies is about the continuous learning in life. I inspire my colleagues to continually improve and learn. Personally, learning from life's moments gives me momentum.