In July this year, the enterprise witnessed a USD 11 billion mega-merger that involved the coming together of three powerhouses – NTT Communications, Dimension Data and NTT Security to form NTT Ltd.
The merger also brought together 25 other companies, including Netmagic Solutions and Arkadin, under the NTT marque, thereby adding significant firepower and expertise in pretty much all aspects of digital transformation – from datacentre (DC) operations to cybersecurity, and from networking to software-defined and cloud.
It's a less known fact that 43 percent of the world's internet traffic flows through an NTT datacentre. The front-seat view to the rapidly-changing DC space and global internet traffic puts the company in pole position when it comes to serving its customers all over the globe, especially in the banking, financial services and insurance (BFSI) space.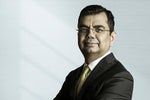 In an interaction with CIO India, Kiran Bhagwanani, CEO-South Asia at NTT Ltd. tells us the rationale behind the mega-merger, what it means for NTT's global business and tech trends that are transforming the banking space as we know it.
Bhagwanani, who headed Dimension Data's South Asia business, was appointed as CEO, South Asia at the newly-formed NTT Ltd. on 1 October.
Edited excerpts:
Let's start with the question that's on everyone's minds: With 28 companies coming under one umbrella to form NTT Ltd., what's the new vision and roadmap for the conglomerate? And with Dimension Data joining the NTT group of companies, what changes in the company's prime focus areas?
NTT's rationale was to separate the Japan business from its global business and bring all 28 companies under the NTT umbrella. Within this, the primary businesses are Dimension Data, NTT Communications and NTT Security. So, it's largely these three brands, and then, of course, their affiliates and acquired companies.
The idea was to be able to take the entire digital transformation portfolio that NTT has to offer under one umbrella, under one brand, and under one contract to our clients.
With everything becoming software-defined and delivered off the cloud, and IT-as-a-Service, clients are looking at one or two partners that they can work with for their digital transformation initiatives, without having to slice and dice their contracts and manage different partners and vendors.
Given the breadth of our offerings and portfolio, we are eminently suited to be able to take that to the clients under one brand. And that really is the whole rationale behind this integration.
Now NTT Ltd has played a crucial role in helping numerous banks with virtualization and leveraging private clouds. Could you share a few points on how the company helped SBI with its digital workspace and digital banking drive?
The BFSI sector, specifically banking, has been our mainstay – it's the biggest vertical we operate in, and nearly 30 percent of our revenues are derived from the BFSI segment. In the cybersecurity space, 60 percent of our revenues are driven by banking firms.
State Bank of India happens to be possibly one of the largest and the oldest contracts that we are known by in India, we signed the business with them in 2001 – it's a matter of great pride for us. I believe it's one of the longest standing contracts in the Indian managed services or network outsourcing space, and it's still going strong.
Could you elaborate on the scale of operations at SBI and which trend does NTT Ltd believe is going to show a lot of promise in the banking space?
We helped deploy and manage the entire SBI network – it comprises 22,000 branches and 57,000 ATMs. SBI has a fairly agile, integrated secure IP network today connecting all these branches and ATMs – it includes the floating ATM in Kerala and the ATM in Leh, Ladakh.
Another project we helped SBI with was in creating a virtualized compute environment for core banking – it basically involved virtualization of 25,000 branch servers and creating the VDI infrastructure for 2,50,000 users.
In 2014, when the Ramakrishna Committee report came out, we latched on to it fairly early in the same. We saw it as a huge opportunity to be able to serve clients in the banking domain. One mega-trend we spotted, and eventually became very successful in, was the captive SOC.
In addition to design and implementation, we also ran operations and managed SOCs for a five-year to seven-year period, based on the contract.
Furthermore, we're doing a lot of work in enhancing the customer experience for banks. We helped them build omnichannel strategies, deploy omnichannel digital channels, and enabled their digital workplace as well as their customer experience journey.
A lot of CIOs and CSOs have been talking about security and visibility challenges while operating in a hybrid-cloud environment. What are your takeaways for CIOs to ensure that these issues are adequately addressed?
Well, they should partner with NTT to start with! (laughs) But seriously speaking, this whole move to SD-WAN, HCI, multi-cloud environment with the cloud management layer, cybersecurity concerns – they're all here to stay.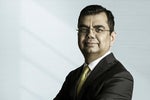 So whatever we do, we have to ensure that it's secure by design – this involves embedding security into the architecture and having real-time security feeds.
Secondly, think software-defined – this frees up a lot of the infrastructure real estate, and offers a huge amount of flexibility in how we deploy and manage infrastructure.
Once these factors are taken care of, think data management, because we know that there's going to be a huge influx and outflux of data from an enterprise as you connect through APIs with more and more partners. You need to have a mechanism through which you're able to manage the data in an intelligent manner.
Next comes disaster recovery, especially as we go to a multi-cloud environment, you need to make sure that there are adequate backup and disaster recovery mechanisms in place.
So from what I gather, NTT Ltd is aggressively driving the secure-by-design concept and enhanced customer experience. Now, CIOs have shared that these two requirements are difficult to balance out. How does the company help banks achieve both?
Absolutely! On one side, there's this pressure to put all the information out there, and if you cover yourself in layers and layers of traditional security measures like firewalls and intrusion prevention, it can land up degrading the system performance so poorly that it will hinder customer experience.
The second factor is using real-time intelligence and threat perception. NTT's proximity with the internet "backbone" and datacentres puts us ahead of the curve.
The third, of course, is incident response. Once a client has achieved the right balance between contextual security architecture, real-time feeds, and incident response, it can build a robust security structure without having to compromise on services and customer experience.