Once a novelty, a strong digital presence has become table stakes for helping companies satisfy customers. There's no better example of this phenomenon than Chipotle Mexican Grill, whose revamped mobile application and loyalty program have helped the company nearly double digital sales in recent quarters.
"The thing that has been most exciting — and perhaps unexpected — was how many people are using the app and joining Rewards as their first Chipotle experience," Chipotle CTO Curt Garner tells CIO.com. The Tex-Mex chain, which operates more than 2,500 stores, has added 7 million customers to its loyalty rewards program since it launched in March. The company intends to harness transaction data collected through this digital product to strengthen its connection to customers.
Sixty-seven percent of IT executives surveyed for CIO.com's Digital Business 2019 Report have made improving customer experience (CX) their top transformation initiative. Organizations such as La-Z-Boy, Amtrak and Great Wolf Lodge have overhauled IT to address the CX imperative.
Baby steps to a successful CX
On the CX front, Chipotle was ahead of its time in 2009 when it launched a mobile app that allowed consumers to order from their smartphones from most locations. But the app didn't incorporate mobile payment; consumers ordered in advance but waited in line to pay and pick up their food. Partly because of this friction, Chipotle's digital capabilities ultimately accounted for only 4 percent to 5 percent of total sales before Garner took the helm in 2015.
Under Garner, Chipotle overhauled its ordering systems. It replaced a text-based application with a visual display to show crew members what bins to take food from as they prepare meals. Chipotle also incorporated a "smarter pickup times" feature that lets users reserve a future pickup time for orders logged via iPhones, Android phones and the web. The system then provides customers with a wait time estimate based on current order volume, Garner says.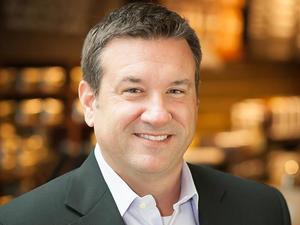 But fortifying the front-end experience proved even more critical. Working with PwC, Chipotle remade its mobile app as a loyalty app. In addition to more appealing imagery, enhanced customization and mobile payment capability, Chipotle fashioned a new loyalty rewards program to make it easier for consumers to engage with the brand.
Working from a Chipotle command center in Columbus, Ohio, PwC consultants hunkered down with the chain's tech, operations and marketing staff to plan and co-design how to engage with customers, says Jon Glick, PwC partner of customer experience and loyalty, whom Garner worked with in his previous role as CIO of Starbucks. For example, Chipotle and PwC crafted 50 promotions to engage consumers. Glick says the synergies formed between the cross-functional teams were critical to the program's success. "A well-designed simple program that is integrated across digital channels can have a high impact for customers and for the company," Glick says.
Chipotle's app and rewards program refresh aligns technology, data and the company's CRM system. When a consumer opens the Chipotle app, the software scans the consumer's most recent and favorite orders, the closest location to the consumer and the quickest available pick-up times. The software also dynamically checks the consumer's rewards wallet to determine whether the items qualify for a reward or whether to recommend a promotion and invite the consumer to participate in bonus rewards. As the order grows, the software updates the pick-up or delivery time — Chipotle's delivery partner is DoorDash — to reflect the time it takes to prepare the meal.
Garner says that it was critical to build a bespoke app to manage the customer interaction, but Chipotle partners with Sparkfly to manage offers and SAP Gigya for customer identity and account management. It also built a custom API services library to connect with its delivery partners.
Reaping the rewards
The loyalty app initiative is paying off. By the end of 2018, Chipotle banked 13 percent of its sales from digital (mobile and web). In October, Chipotle reported that digital sales grew 88 percent and accounted for 18 percent of Chipotle's sales of $1.4 billion for the third quarter 2019.
Despite the success, Garner attributes a critical operations change for enhancing the CX. Chipotle installed within its stores separate kitchens to make digital orders. "The technology is interesting and something where we're in the early innings, but the key point of difference is that we have dedicated kitchens to make digital orders," Garner says, adding that the fastest preparation, delivery and smart pick-up times helps augment the CX.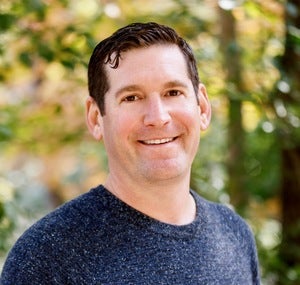 Chipotle's new digital ordering operations and loyalty app offered moderate change management hurdles. The visual ordering system required some new "muscle memory" for crew members accustomed to the text-based system, Garner says. Crew members also had to get accustomed to customizations consumers selected in the loyalty app. When a consumer orders at the counter, he or she can tell the person making their burrito how much or little of an ingredient to include. But when a consumer selects "light cheese" from the loyalty app on their phone, it may not translate as well to the crew member preparing the order.
As Chipotle collects more data from the app and web transactions it will use the information to issue highly personalized offers. For example, Garner says Chipotle could use consumers' previous orders to make diet-based "lifestyle" recommendations, such as vegetarian or paleo options. Timing is the critical factor for such personalization, Garner says, as Chipotle wants to catch consumers when they're ready to order rather than simply sending them a random text message or email.
Today the company uses Google Analytics to better understand how people navigate its website and apps, but it plans to build a more sophisticated data platform running in a public cloud, enabling Chipotle to scale as necessary.
"We have a tremendous opportunity to further engage people who enrolled in the platform," Garner says. "Being able to use data and insights to shape experience is part of our focus."