Intuit is relying on a formidable one-two punch as it infuses its financial software with artificial intelligence (AI) capabilities: its CTO and CIO, who ensure that technology built to fuel internal systems makes its way into the company's products.
Intuit CTO Marianna Tessel is responsible for the $6.7 billion company's tech strategy and direction and works with the various business units to ensure that TurboTax, QuickBooks and other products ship. Tessel's remit also includes communicating information about and the company's products to customers, and in turn, using customer feedback to refine those products.
Meanwhile, Intuit CIO Atticus Tysen manages internal technology development, as well as business operations and processes. But Tessel and Tysen often meet in the middle in service of customers, with Tysen providing significant technology resources to support products.
"The worlds are merging and colliding and what traditionally would be more of an internal system has become part of our offerings and products," says Tessel, who previously held tech leadership roles at Docker, VMware and Ariba.
CIOs and CTOs collaborate for customers
The CTO-CIO partnership is taking on a greater shine as companies seek to navigate disruption triggered by digital technologies. CTOs are increasingly driving innovation and emerging technologies that facilitate business transformation, according to research published by Gartner analysts Samantha Searle and Arun Chandrasekaran in August. In fact, 44 percent of CTOs view their chief remit as meeting with customers and partners to shape product development.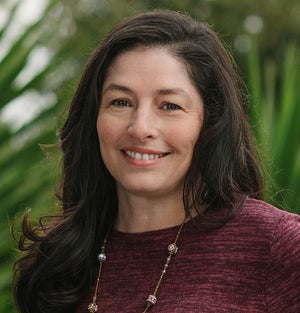 Meanwhile, the CIO continues to manage internal IT, but must do so by evolving the IT strategy, tools and processes. "In order to succeed, CIOs need to work in partnership with CTOs who can take charge of determining the right combination of technology to enable digital business transformation," Searle and Chandrasekaran wrote. Sometimes the tools CIOs build are repurposed for customers.
That's the case at Intuit, where Tysen's team develops and implements several pieces of software that touch the company's products. For example, Tysen provides telephony capabilities for Intuit TurboTax Live, which connects consumers with financial experts via video chat.
Intuit is creating a seamless user experience in which customers connect with the company via voice, chat, or video, Tysen says. And if an interaction is paused and later resumed, Intuit can do so without losing the context and content of the original chat. This provides an experience that is akin to what consumers have come to expect in retail, where the so-called omnichannel model makes it possible for shoppers to, for example, buy goods online and pick them up in store, or order them in store and have them shipped to their homes.
Tapping contextual AI for customers
Intuit's software is also getting smarter, with the company prioritizing machine learning algorithms that connect the appropriate financial experts with customers to answer questions or solve problems, Tysen says. When software identifies the correct financial adviser, it connects them to the customer, queueing up information about the reason the customer is contacting Intuit, as well as potentially important context, such as the individual's tax return data or data about products the customer uses.
If a customer is eligible for a deduction, the algorithm may prompt the expert to advise the customer while they're connected. If the AI determines more help is required, it can escalate the customer to a higher-level company representative.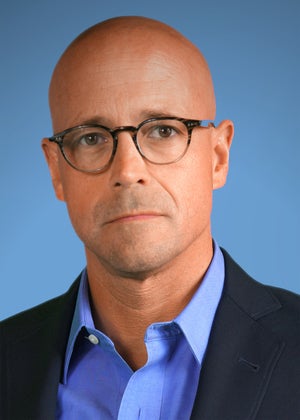 Behind the scenes, Tysen is implementing modern tools to improve business operations and the employee experience. He's migrated Intuit to public cloud offerings from Amazon Web Services and subscribed to Box for file management. "It's really allowed us to be more nimble and quick as we architect our products, and provides better availability and resiliency," Tysen says of cloud software.
Tysen is currently testing robotic process automation (RPA) to take the drudgery out of tasks such as approving expense reports. Tysen says he chooses products that best serve employees and the business rather than enabling a tech "tower of Babel" with multiple platforms providing similar capabilities.
While it's common for seasoned CTOs and CIOs to butt heads, Tessel and Tysen meet regularly to discuss tech strategy. Tessel says that each will ask the other advice and confer with other peers to have a more detailed discussion.
If Tysen says Intuit can make employees more productive by applying AI, Tessel will loop in her data science team, product managers, designers and engineers to discuss the details, including figuring out how to proceed. "I know my boundaries," Tessel says. "There's areas where I need to defer to the expert who has deep domain expertise."
Tips for flourishing CTO-CIO partnerships
Tessel offers the following advice for CTOs seeking to enjoy a fruitful partnership with CIOs and other peers in the business.
Know your roles. The key to a healthy CTO-CIO relationship is understanding your role. Clearly define who is responsible for what so there is no confusion about what each person is doing. Tessel and Tysen meet regularly throughout the week and month, so "nothing comes out of left field or surprises the other." Gray areas are quickly resolved for clarity. "If there is a disconnect at a high level, it can propagate and create disharmony," Tessel says.
Disagree and defer. CTOs may make the final decisions, but should defer to domain experts. Tessel says she'll often defer to Tysen on internal IT matters, such as the company's billing software and other corporate systems. Conversely, Tysen will defer to Tessel on company strategy. "It's rare that we disagree on a topic," says Tessel, adding that they often call each other for advice on how to handle certain challenges.