Business leaders around the world face a shortage of IT talent and the problem is most acute in developing economies, where the gap between enterprise tech requirements and the digital skills of the current workforce is particularly wide.
As a result, with digital transformation accelerating among enterprises internationally, governments across Africa are grappling with how best to equip working age populations with the digital skills appropriate for the future of work, and how to work with private enterprise to do so.
South Africa is taking a leading role in government initiatives for building digital skills, for example under programs led by the Presidential Commission on the Fourth Industrial Revolution, and skills development for the job market of the future was a theme at the recent AfricaCom tech conference in Cape Town.
"We've put an extra focus on the issue by looking at facilitating the access to free internet at schools within the province. Investing in smart classrooms is critical. We are promoting digital coding and robotics in schools wherever possible and we actually have about 80 coding clubs in the Western Cape as a result," said Debbie Schäfer, Western Cape Provincial Education Minister and a former member of the National Assembly, at the event. Aside from general tools like the Microsoft Office suite, some of the programming tools and languages students learn at coding clubs across the province include JavaScript, Python, Scratch, Alice, Ruby, HTML, and Delphi CSS,
CIO did a follow up interview with Schäfer to get insights on the sort of skills required in today's economy, and how private enterprise can complement government efforts, from someone on the front lines of educating the workforce of tomorrow. Edited excerpts follow:
What are some skills you consider critical for jobs of the future?
Critical thinking, communication, creativity, collaboration, flexibility, and digital skills.
How important is the role of apprenticeships/internships in aligning skills supply to the future of work?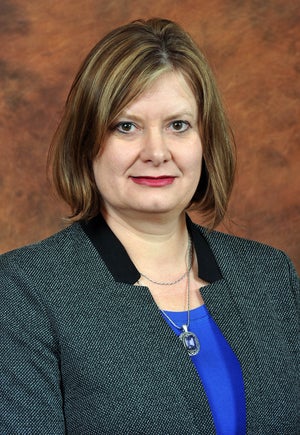 Very important. We are making every effort to expand our offering in basic education to provide more places for technical skills in the Western Cape. But we need business to come to the party and assist with apprenticeships and workplace experience. They cannot want people with experience but not be prepared to give it.
What action can companies take to keep up with the pace of digitization, and how can IT management create a sense of urgency to achieve responsiveness from the business?
They need to keep up to date with technology and trends and ensure they employ the right expertise to manage risks posed by technology. Cybersecurity and data protection are crucial aspects. But of course it is also very expensive to keep up with technology that is constantly changing, and many businesses cannot afford to do so, and this is often why they don't respond as they perhaps should.
What would be your advice to businesses in Africa that are trying to inspire innovation within their organisations?
Innovation happens when the culture is created in an organisation that encourages it, which boils down to having the right leadership.
Is Africa ready for the change that [digital transformation] will bring, and its impact? How should ICT leaders foster this change and ready their organisations and consumers?
We aren't ready, no. There's not nearly enough access to the internet and technology required to use it. In the Western Cape, we have been focusing on the enabling environment, and about 1,200 of our approximately 1,500 schools have broadband. Over a third now also have local area networks, and we are continuing to roll this out, if budget permits, which is becoming increasingly difficult. Also, certainly in South Africa data costs are exorbitantly expensive, which is prohibitive for many people.
What governance mechanisms will be suitable for life long learning (LLL) and what are the respective roles of governments, the private sector and the social partners?
LLL is mainly for the private sector to offer. Government has a role to play, and there are Adult Education and Training Centres run by the national department of Higher Education. These are important for upskilling people and could be far better utilised. National government can't even afford what we need in basic education, and has now promised free higher education, which our country can also not afford, so to expect government to provide free lifelong learning is unrealistic for the foreseeable future. There are already many free online courses available, so if government and the private sector together can provide the enabling tech environment, that will open up many more opportunities for people to engage in lifelong learning.
What strategies, policies and incentives will be needed to increase the uptake of digital skills?
Publicity regarding what is on offer, the enabling environment (broadband, access to computers), and perhaps financial assistance in the case that there are fees, with the promise of a job upon successful completion.
What are the appropriate delivery mechanisms for increasing learning accessibility and adoption of new technologies?
Online free courses are probably the best, and that is certainly the way things are going. Also distance learning in general for those who can afford to pay. Nowadays one can study at almost any university/institution in the world via distance learning. However, this requires reliable access to internet and digital platforms and services.
Skills alone may not be sufficient for realising inclusive growth. How do South Africa's skills development initiatives connect to broader programmes that promote inclusive employment and equality of opportunities?
To have inclusive growth, we first need growth, which we are not seeing in our economy. So the best in my view is to create the skills that are needed currently.