Consider this: Israel, a tiny country located along the Mediterranean coastline has achieved something that larger nations have failed to accomplish. It has leapfrogged into the digital future by producing the highest number of startups per capita in the world and is a top-performing country in the areas of AI (artificial intelligence), cybersecurity and life sciences. According to the Global Startup Ecosystem Report 2019, Tel Aviv's startups collectively raised $6.4 billion in 2018 and the city is a magnet for R&D centers set up by global leaders such as Google, Visa, Intel, and Motorola.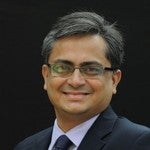 In the same vein, China stands out as a top entrepreneurial hub, innovating at the cutting edge of tech. While Shanghai's startup scene is flushed with venture capital funding, Beijing is ranked No.2 after Silicon Valley.
In a highly data-driven world, a fervor for entrepreneurism is clearly sweeping across global cities today. The new players are rapidly challenging Silicon Valley's status as the undisputed global innovation hub. India is also widely touted to become one of the world's centers of technological innovation by 2035.
The rise of the new innovators
The winds of change are blowing in the startup world, and it is estimated that by 2023 other countries would have surpassed the Bay Area as preferred destinations for entrepreneurship.
One of the most powerful drivers that have contributed to the emergence of global fertile startup ecosystems is the widening venture community over the past decade. From Singapore to The Netherlands, and from Barcelona to Australia, global startup ecosystems are attracting significant venture capital to provide strategic support for burgeoning startups across industries. For instance, attracted by the potential for long-term growth, there is a rise in venture capital deals in Europe. According to a recent report, startups in Europe raised $34.3b in venture capital since the start of 2019.
Investors have for long also been attracted to Singapore's bustling startup scene as it is home to global organizations, accelerators, and quality startups working in sectors as wide-ranging as FinTech to gaming to space. Singapore retained its second spot for ease of doing business and its vibrant startup community raised $7.5b in 2018 across 189 deals. The country has become a hotbed for entrepreneurs also due to its other advantages—including support from the local government and policymakers for startups, a stable political environment, world-class infrastructure, a tax-friendly regime and pro-business policies that make it a buzzing startup ecosystem.
Geography, too, has played a key role in enabling a startup ecosystem to thrive. Singapore is considered as the gateway to the Southeast Asian market as well as India. Its strategic location connects investors with potential customers and foreign markets, earning it the moniker of being a 'startup paradise'. Likewise, from a geographical perspective alone, European startups are also at an advantage as they tap into the EU, the world's largest market, as well as gain access to Asia and Africa.
Skilled talent is another factor that has contributed to creating some of the world's leading innovation hubs. For instance, New York City boasts of being home to exceptional talent from around the world. The cosmopolitan make-up of the city attracts early-stage startups and Fortune 500 companies that seek to establish business in NYC.
Besides Beijing, Shanghai, and Shenzhen, China's second-tier cities have also emerged as a wellspring of talented workforce. For example, Chengdu, a city in Sichuan province, is attracting top-notch tech talent in the gaming industry. Besides a low cost of living and better quality of life, smaller cities like Chengdu and Wuhan are attractive prospects for foreign startups as well since the local governments are creating funds for new businesses with ambitious plans to scale the startup economy. The nondescript city of Hangzhou was catapulted into the spotlight when Alibaba, currently one of the most valuable tech companies in the world, was founded by Jack Ma in 1999.
Further, one of the greatest enablers to build an innovative startup hub is academia. The dynamic startup ecosystem of Japan is a result of a mix of factors such as its world-class public universities and research institutes; diverse accelerators and sophisticated manufacturing and robotics technologies spearheaded by companies like Sony, Mitsubishi Electric and Hitachi.
A global startup hub can truly earn its spurs only when it succeeds in attracting the brightest minds in tech, led by the millennials. Berlin has been ranked as the best city for millennials, welcoming young entrepreneurs to its thriving startup scene. A leader in FinTech, AI, IoT (Internet of Things) and Blockchain, Berlin has managed to attract hi-end global entrepreneurial talent to solve various real-life problems. Berlin also focuses on innovation through its serious R&D initiatives such as the Berlin Center for Machine Learning and the German Research Center for Artificial Intelligence.
The extensive footprint of entrepreneurs across geographies is expected to fuel further job creation and economic growth to unlock new opportunities in different economies.
Next steps for disruptors
Despite the startup revolution sweeping across the globe from São Paulo to Seoul, there are multiple challenges unique to each ecosystem that need to be overcome.
It's not enough for founders to simply found startups. Ultimately, startups should also scale up and contribute to ecosystem innovation. To scale fast and generate employment opportunities, startups require adequate support from the government and other key stakeholders. The vision to drive innovation-based growth is seen in the backing provided by the Seoul Metropolitan Government to empower startups through public investments and accelerator programs. In contrast, the Philippines has been slow to climb the startup ladder, primarily due to it being a young startup ecosystem that lacks public-private partnerships and access to capital.
Challenges notwithstanding, the onus is on all key stakeholders to encourage entrepreneurs to accelerate a country's ecosystem's scaleup potential. Only when like-minded individuals act together can a community of global entrepreneurs, venture capitalists, governments and mentors make an impact on innovation worldwide.
Ravi Narayan is CEO of T-Hub, a startup incubator headquartered in Hyderabad. T-Hub is a public-private partnership between the Government of Telangana, The International Institute of Information Technology, Hyderabad, The Indian School of Business, Hyderabad and The National Academy of Legal Studies and Research, Hyderabad and the private sector.
Disclaimer: This article is published as part of the IDG Contributor Network. The views expressed in this article are solely those of the contributing authors and not of IDG Media and its editor(s).