Peter Du Plooy, CIO of Engen Petroleum, is responsible for IT service delivery across all operations within South Africa and sub-Saharan Africa, including those at retail sites, manufacturing plants, depots, regional offices and the head office in Cape Town. In nearly two decades as a leading IT executive he's become recognized for his in-depth experience aligning technology with business, and his proactive approach to organisational responsiveness, developing skills and capacity while fostering innovation.
Du Plooy was awarded the Western Cape Computer Society CIO of the Year award in 2007. In 2015, he received the IITPSA President's Visionary CIO of the Year .
In this Q&A, Du Plooy discusses digital transformation, the role of the CIO, and IT service delivery for Engen's operations across Africa.
How would you describe your role as CIO?
My role involves strategic leadership for all technology functions reporting through a centralised centre of excellence that uses a bi-modal service delivery model. From an operational perspective, I'm responsible for systems and services in the manufacturing plants and retail outlets in all international operations as well as core services for the divisions of the organisation. My role requires a balanced approach to technical and people matters to ensure best in class delivery with a focus on operational excellence, customer service improvements and shareholder value.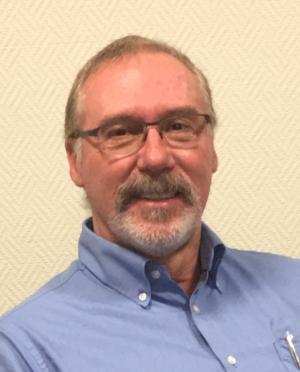 What advice would you give CIOs and other C-suite leaders who are undertaking digital transformation?
The crucial departure point is understanding the desired customer journey. The term digital means different things to different companies. Start off by defining the term digital, your digital ambition and your digital journey in the context of your company strategy. Be aggressive about communicating your definition, goals and outcomes to ensure alignment and employee participation. This frames the involvement, defines the ideation process and develops the design for the new ways of working for the transition within the organisation.
What three things should CIOs in the oil & gas industry do to improve business processes and strengthen IT's overall influence on their organisations?
There are so many opportunities for automation across the value chain within oil & gas. At Engen we are downstream so based on this aspect of oil & gas:
Understand the business processes and use process management and process analytical tools to optimise, automate and improve processes. Bear in mind that there is a strong dependency on data so ensure that data governance is in place
Use the outcomes of the tools to create visibility in customer interactions to drive customer centricity
Introduce process automation tools and practices and define and share use cases
What's one of the most important things to understand when devising innovation strategy with respect to how production impacts the bottom line?
In a highly complex environment such as the one in which we operate, there are many opportunities for automation which is central to managing costs.
How important is it to take a business-focussed view of technology? Do you recommend a business first, IT second approach and how do you engage and gain agreement and cooperation from a diverse set of stakeholders?
As we close this decade, we can reflect back on the vast changes that have taken place and extrapolate this to the expected changes ahead. Technology is embedded across the fabric of the organisation, and must therefore be entrenched in business strategy. We can no longer approach technology as merely an enabler or a siloed operation, it needs to be part of the way we build competitive and profitable business models. This is increasingly being understood by business leaders and IT leaders need to let go of pure technology and embrace enabling business underpinned by flexible technology platforms. The primary focus is on getting everyone aligned.
How have you successfully determined efficiency, reliability, and/or compatibility with existing systems of hardware and software?
Unfortunately, the challenge is moving from a largely legacy technology environment and management structure to one that adopts a more flexible approach to enable fast business responses to market conditions and customer expectations. My advice is to use the next three years to refresh the legacy landscape and architect and prepare the layered platforms that will meet the future demands of business. We initiated this process over a year ago.
What factors do you consider when reviewing requests for system modifications? How do you effectively monitor and analyse system performance?
The application landscape is vast and becomes more complex specifically when there is a requirement to integrate applications hosted on various platforms. Legacy applications were largely flexible when it came to customisation, however, when using Cloud applications these need to be far more standardised. On-premise systems will use different management metrics to those hosted off-premise. The key is to ensure staff behaviour changes when working with off-premise hosted systems and the use of performance visibility tools can assist to manage this change. Our going in position for next generation applications is standardisation with minimal customisation that requires approval from within the executive team.
What is the largest IT-related initiative for which you were responsible?
I have been involved in a number of SAP upgrades that follow SAP's Quality Principles. One of the initiatives was the need for an overall company-wide prioritised view of investment initiatives. The programme integrated a number of SAP modules, including SAP Investment Management, SAP Project Systems, SAP Resource and Portfolio Management, SAP Materials Management, SAP Controlling, SAP Business Intelligence and SAP Enterprise Portal. SAP RPM was the key system at the core of the Portfolio and Project Management (PPM) implementation.
The programme encompassed the entire organisation and took 30 months for the phased rollout to be completed. The programme involved business process owners and implementation phases were approved in accordance with a programme charter, divisional implementation projects and a high-level programme plan. Key stakeholders were engaged and key business users were involved in user acceptance testing.
Due to the scale and complexity of the programme, a detailed organisational structure was designed, including an executive steering committee and programme work streams. Formal SAP methodologies were used and a text-book approach to risk management was adopted. Attention was also paid to training, change management and operational readiness. Engen was given the silver medal for this project in the SAP quality awards for EMEA.
What is the largest non-IT-related initiative for which you've been responsible?
Business structure change and defining a new operating model.
What influences your leadership style and what values are important to you?
I approach life with energy and passion, enthusiasm and focus. I am driven by change and value humility and respect for others.