When Doug Saunders joined Advanced Disposal Services as CIO in 2017 he quickly learned that technology consumption at the $1.6 billion waste management provider was fragmented across "digital fiefdoms," including sales, marketing and other departments.
"It was who screamed the loudest and had the most political clout," Saunders recalls. "The CEO [Richard Burke] was frustrated by the lack of progress."
Frustration is a recurring theme for many CEOs, whose organizations have launched technology strategies aimed at transforming the business only to see those efforts suspended in permanent adolescence due to political infighting and organizational chaos that halts progress. Only 33 percent of more than 6,000 CIOs described their digital strategy as maturing, according to a Gartner CIO survey. Of those respondents, 20 percent reported that they were scaling efforts, while 13 percent said they were refining their work.
"Everybody else is heading toward that tipping point because most enterprises haven't created that cohesive approach," says Irving Tyler, a Gartner analyst who advises CIOs. With digital transformations in flight, CIOs must both secure champions in the business and deliver on what they promise, Tyler says.
And when transformations stall, one solution that is sometimes employed is to bring a new CIO on board.
Pay heed to politics
Prior to Saunders' arrival, Advanced Disposal resembled something of a real-life Game of Thrones, with department heads jockeying for the high-priority pole position, Saunders says. Saunders worked with the board, executives and functional leaders to unify departments under a holistic digital strategy that moves the company beyond maintaining an ERP and infrastructure to incorporate modern tools that better serve the company's 200,000 commercial and 2.8 million residential customers. Projects in various stages include a new CRM system; a mobile-enabled ecommerce platform; improved customer support systems; analytics; and internet of things tools to boost disposal safety and logistics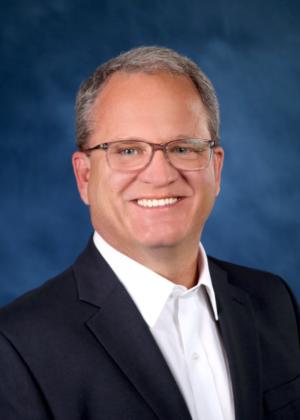 One of the biggest challenges Saunders faced when inheriting Advanced Disposal's transformation included normalizing decentralized, non-standard data complicated by years of mergers and acquisitions and connecting it across various applications. Saunders and his business peers convened several meetings to hash out standard data definitions and adopted an API management platform. But such work requires as much political savvy as technology chops, says Saunders, who holds an undergraduate degree in political science.
"It's become a successful strategy, whereas before it was a divisive, multi-siloed strategy," Saunders says of his inherited digital transformation.
Unifying the digital agenda
Cathy Southwick can relate to the challenges of unifying an organization. When she assumed the CIO role at Pure Storage in November 2018, she found sales, marketing and other departments pursuing their own digital strategies to support customers.
"There was not a broad thread throughout the enterprise," says Southwick, who had worked in several tech roles at AT&T prior to joining the maker of flash storage systems.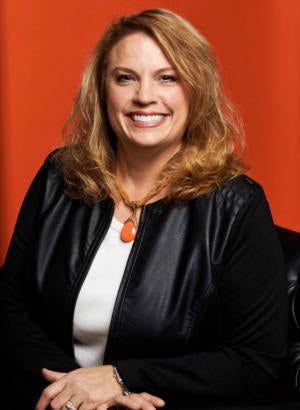 To improve the way IT operates, Southwick swapped out 50 percent of her department leaders and hired new talent with data analytics, cybersecurity and automation skills. She also moved a leader the business hired to work on master data management within her department, the better to create a unified strategy for management data. Under Southwick's leadership, Pure is also prescribing data and application access for employees based on their organizational roles.
With the digital strategy no longer fragmented, Pure is on the cusp of a digital transformation that will use data to differentiate customer service, Southwick says. "Without a data strategy, it's hard to get buy-in from the business," Southwick says.
Fostering co-creation
Formulating a cohesive data strategy, table stakes in supporting a digital transformation, is one of the main reasons that American Tire Distributors (ATD) hired Ivy Chin as its CDO and CTO in 2018. The tire distributor, which operates 140 distribution centers, is seeking to accelerate the performance of its digital properties, including ATD Online and Tirebuyer.com. Chin, who led digital strategy at PetSmart prior to joining ATD, assigns her analytics associates to work with the company's product management teams on building solutions with a customer-centric focus.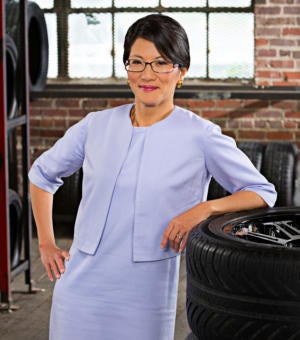 Chin laid the foundation for such efforts early by cultivating collaboration between her IT associates and functional lines of business. The goal is educating IT associates to think more like business people, which Chin describes as one of her greatest challenges. To ease such changes, Chin hosts "lunch and learns," inviting leaders from across the organization to educate her IT associates about the business. Her IT staff also visit ATD warehouses to observe how they work and to learn more about how the supply chain for tire replacement works.
Chin encourages business line leaders to involve her staff in ideas early and often so that they may co-create solutions. "It's about delivering business value to the organization by enabling the right process, culture and mindset," Chin says. With the internal strategy hammered out, Chin's work currently includes using APIs and microservices to build out a digital platform to enable ATD to better work with existing and new distribution partners.
Recommendations for digital success
Clearly, IT leaders across every sector are running with the various balls they've been handed. "The variability of the situation can be quite extreme," says Tyler, the Gartner analyst. "You're being hired to do a job that is complicated."
Tyler offers the following advice for CIOs looking to get the jump on their new roles.
Know what you were hired to do. Were you hired to keep the trains running on time or to foster true business change? Perhaps you were brought in to stabilize IT after your predecessor sowed dysfunction? Knowing the answers to those questions is critical. "Often clients don't know why they were hired," Tyler says. "They're not sure, or it's not clear."
Establish business relationships first. Recognize the role politics play in the company. Who has the power or perceived power? Identify key allies in the business with whom you can work and, if necessary, go to war. This requires navigating unknowns, possibly including a chief digital officer with whom you must work to achieve your organizational goals.
Unify the strategy. Here Tyler harkens to what Saunders, Southwick and other CIOs say about the importance of unifying what can be several digital strategies. Apply best practices designed to facilitate significant change. The challenge? Most companies tell us that they are "horrible at it," often pushing poor strategy process into emerging digital efforts, Tyler says, adding "one of the biggest enemies of success of any strategic effort is a lack of clear coordination and cohesiveness."